Here are 15 ways to celebrate the incredible music, art, fashion and culinary talent from all over our continent. Without trivialising the pain of the past few weeks we can appreciate the rich cultural influences and collaborations that give our cities their heart.
1. The "Uhuru International Community Arts Festival" in Durban Next Week
Hands by Incase on IM FREE
Get ready Durbanites- from the 6th to the 10th of May there's going to be a music, dance, storytelling, rap, poetry and visual arts extravaganza at Wushwini Arts, Culture and Heritage Centre in KwaNgcolosi, Durban. The festival finishes off with an "Africa Without Borders Celebration Concert" at 13:00 next Sunday. Contact Zandi Luthuli on 083 472 9795 for more information.
2. House of Baobab, Maboneng, JHB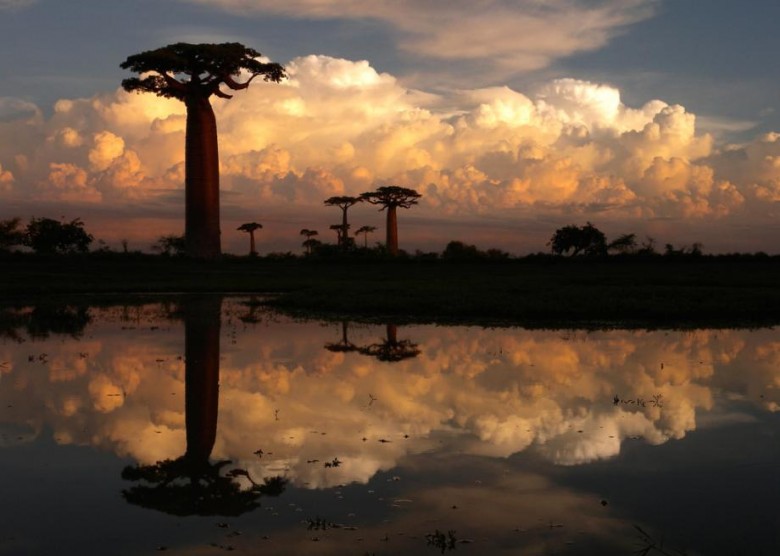 Allée des Baobabs by Frank Vassen on Flickr
Don't miss out on House of Baobab's African buffet every Sunday. Think rich lamb stew and African-style stewed spinach and couscous. They also serve Bissap juice, a brilliantly-hued hibiscus tea from Senegal. You'll find them in Kruger street in Maboneng.  They're open from Tuesday to Sunday from 12pm to 10pm, the Sunday Buffet starts at 1.30pm. 011 039 1632.
3. Cyrus Kabiru's Stunning C-Stunners, Cape Town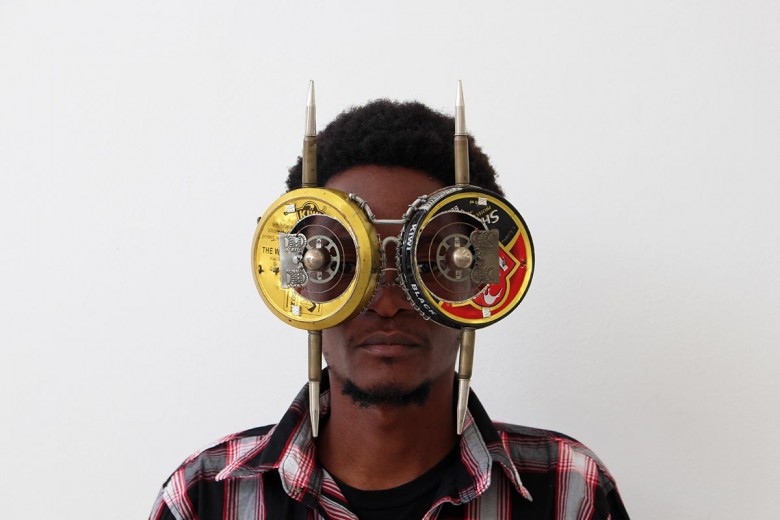 Cyrus Kabiru's C-Stunners at Africanah.org
Following exhibitions all over the world including at SMAC in Cape Town last month, Cyrus Kabiru's star is burning brighter than ever. The Kenyan-born artist uses discarded materials to fashion his afro-futurist masterpieces, the C-Stunners, for which he is most famous. Kabiru has also created a short documentary featuring his Black Mamba bicycles. He plans to film a second documentary in May and according to a recent interview, he hopes to return to Cape town in June to take up residency at the SMAC studio. Don't miss out on seeing his incredible eye-busters in person.
4. Visit the Wits Art Museum for free, Braamfontein, JHB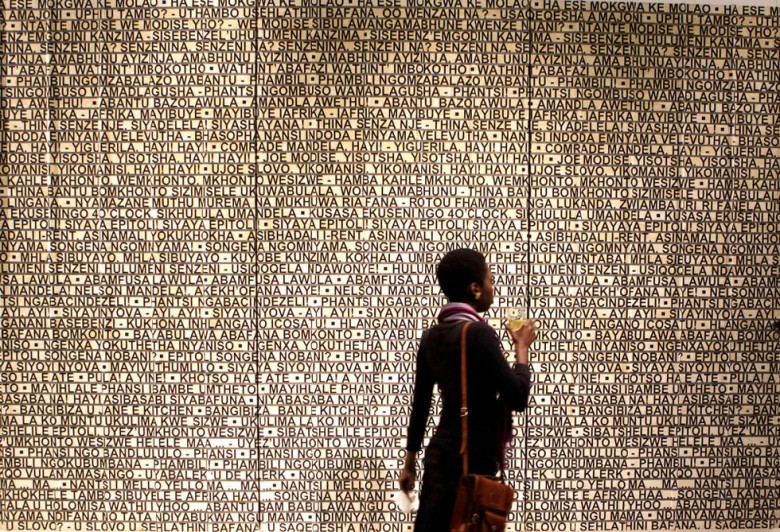 Image by Bianca Botham
The Wits Art Museum has an impressive collection of over 9000 pieces in its collections including those from Central, East and West Africa. Grab a friend and take a weekend stroll, feasting your eyes on Cote d'Ivoire carvings, Shona headrests, and Congolese ceremonial sticks. The museum is open from Wednesday to Sunday, 10:00 to 16:00 and entrance is free.
5. Lalesso, Cape Town & JHB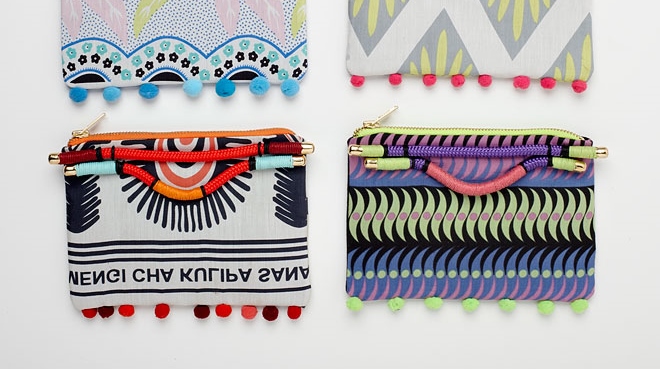 Image courtesy of Pichulik and Lalesso at Miss Moss
Alice Heusser and Olivia Kennaway founded Lalesso after a trip to the Lamu islands in Northern Kenya. They were inspired by the Swahili women's beautiful Khanga cloths. Today Lalesso is a carbon-zero, luxury fashion brand with workshops in Durban and Cape Town. They're committed to ethical fashion and fair wages. Following last Friday's two-year anniversary of the Bangladeshi factory collapse it is even more critical to consider #WhoMadeMyClothes, an International movement which asks us to say no to fast fashion.
Lalesso stockists in Cape Town include Long Street's Merchants on Long, the One and Only at the V & A Waterfront, the Grand Beach in Granger Bay Road, and Indian Summer in Franschhoek. In Johannesburg you can find them stocked at Luminance in Hyde Park.
6. Ethiopian Delicacies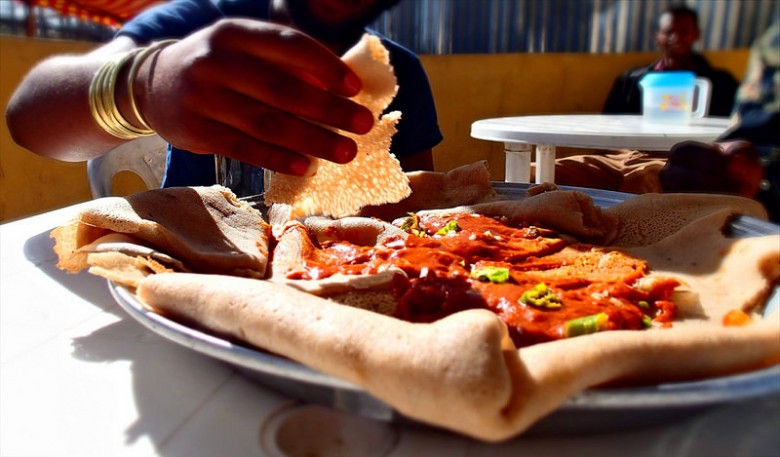 Fasting Food by Sarah Tzinieris on Flickr
Ethiopian cuisine is as much about the ceremony behind serving the food as it is about eating it. Use your right hand to break off pieces of spongy Injera and scoop pieces of meat stew or fragrant vegetables made with Berbere, the famously spicy chili powder. After dinner you can expect three rounds of coffee (Abol, Tona and Bereka) which is accompanied by the burning of frankincense. Coffee is served with either sugar or salt. To book call: Queen Sheba Ethiopian Restaurant in Norwood, Johannesburg – 072 246 3814 , Addis in Cape in Long Street, Cape Town – 021 424 5722 and Café Abyssinia in Durban – 031 836 4777.
7. Greenmarket Square, Cape Town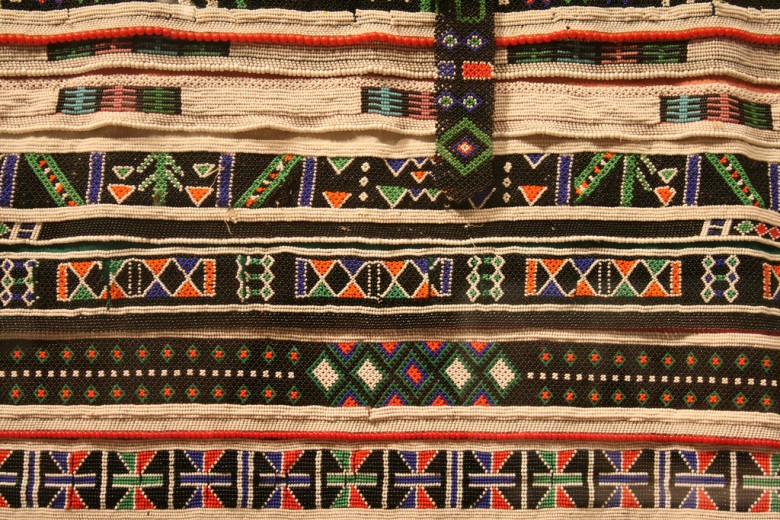 African textile Pattern by Sherrie Thai on Flickr
This market square has an infectious energy. Vendors chat amicably with one another while tourists and Capetonians wander among the maze of beadwork, carvings, belts, metalwork and jewelry from all over Africa. If you are in the area on a Thursday there is the Earth Fair Market in St Georges Mall from 11:00 to 15:00. The market serves a wide array of International and local food.
Find Greenmarket Square at the corner of Longmarket and Shortmarket Streets – 021 426 1052.
8. Green Bean Coffee Roastery, Muldersdrift near JHB.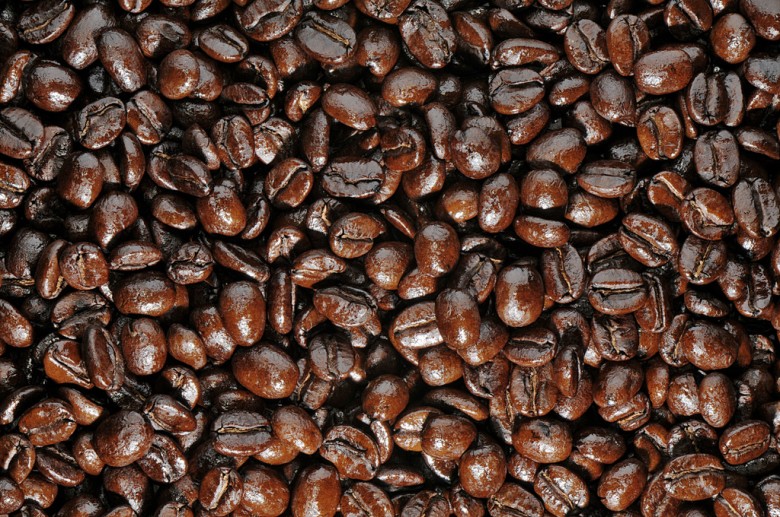 Beans by Theilr on Flickr
Legend has it that Kaldi the goatherd was wandering in the Ethiopian highlands when he noticed his goats eating the red berries off a certain bush. The goats would jump around after eating the berries so he decided to test the fruit himself. After discovering the invigorating effects, he showed them to a monk at a monastery nearby. The monk disapproved of the berries and threw them into a fire. Out of the fire came a delicious aroma and thus coffee was discovered. Whether you believe this myth or not, Ethiopian coffee is some of the best in the world. At the Green Bean Coffee Roastery you can choose the exact zing you require from your brew whether it be a light roast such as the Yirgacheffe from Ethiopia or a full-bodied medium roast from Uganda. You can purchase the beans online or visit their outlet at Casalinga Ristorante Italiano in Muldersdrift. You can also check out our recommended coffee spots in Durban, Cape Town and JHB.
9. Angolan Tastes and Flavours, Woodstock, Cape Town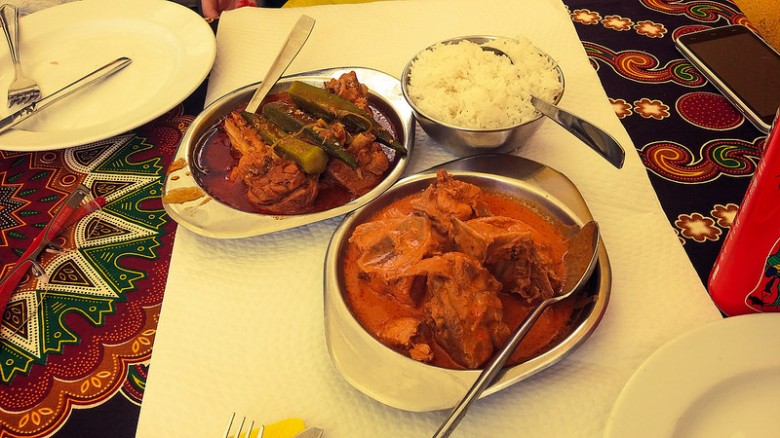 Angolan and Mozambican traditional food on Flickr
Angola is the country of the perfect wave, unbelievable natural resources and complexity. Visit this simple, brightly-coloured restaurant in busy Woodstock for an authentic taste of Angolan cuisine. Try the Muamba de Galinha (Angolan chicken stew) or the traditional fish dishes at very reasonable prices. Find them at 41 Victoria Road, Woodstock, Cape Town 071 035 7432.
10. African Music Store, Long Street, Cape Town
This Long Street staple has an enormous variety of local artists and musicians from all over Africa, including Ali Farka Touré, Youssou N'Dour and Salif Keita. Small independent music stores, like bookshops, are a rarity these days. This one has character and is well worth a pleasant hour spent nosing among the racks of CDs. Find them at 134 Long Street, 021 426 0857.
11. Diagonal Street, Johannesburg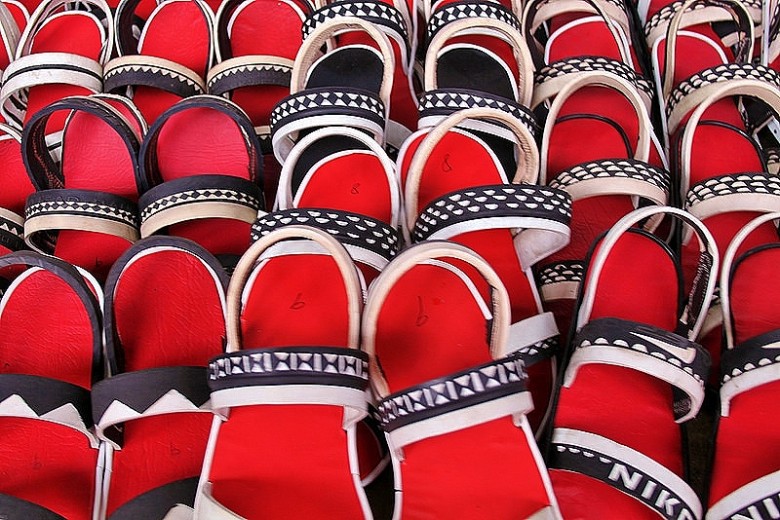 Image by Flowcomm on Flickr
An integral part of the historically significant CBD, a visit to Diagonal Street is an invigorating experience. Here you'll find all manner of traditional African cloths, kitchenware, hardware and muti shops. In all its incarnations (during the Gold Rush it was briefly known as Jubilee street) it remained multicultural even in the face of the prescriptive laws which restricted land ownership, trading and occupancy rights. Today there remains a sense of that irrepressible vigor as you walk the street against the background traffic.
12. Franschhoek Literary Festival
Lavender Fields by Slack 12 on Flickr
Next month from the 15th to the 17th May, the small Provençal-like town of Franschhoek will be inundated by writers and bibliophiles. International authors from African countries and further afield include Ekow Duker, Harry Garuba, Romain Puértolas, Franck Thilliez, Eshkol Nevo, Craig Higginson, Chris Bradford and Martin Bossenback. Expect generous conversation and wine-drinking. Tickets are available here. Unless otherwise indicated ticket prices are R60 per session (R20 for students), with a large part of the proceeds going to the FLF Literary Fund.
13. Djembe Drums, Cape Town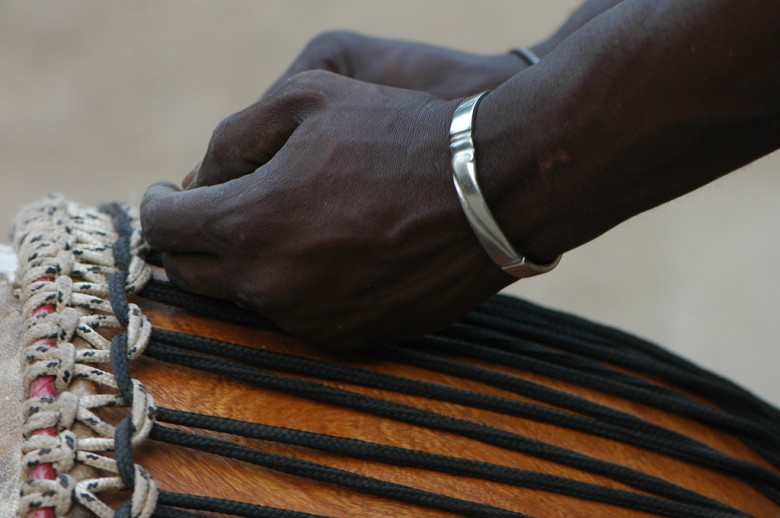 Image by liesvanrompaey on Flickr
AfroBeat Drumming is a company that offers Djembe drumming classes in Cape Town as well as weekly drum circles. The Djembe drum has its origins in Mali and is performed at weddings, after harvesting crops, initiation ceremonies and festivals. According to AfroBeat, drumming has health benefits such as stress-relief. You can take a class individually, join the weekly drum circle or book a team-building exercise for your company. The weekly Drum Circle is held every Thursday evening at The Palms, 145 Sir Lowry Road, Cape Town from 19:30 – 21:30. The cost is R80 a class plus an extra R20 for drum hire (should you not yet have your own). Call 084 566 0531 for more information.
14. Victoria Market, Durban
Spices by geishaboy500 on IM FREE
You feel as if you could be in a market in Dar es Salaam, Timbuktu or Mombasa. Established in 1910 the Victoria Street Market is a bazaar offering finely cut jewelry, African khanga cloths, fresh fruit and vegetables, spices including 'Hell Fire mother-in-law Masala', Chinese wholesale goods, brass trinkets and practically anything you can think of. Find it here. The Market is open from Monday to Friday 6:00 to 18:00, and 8:00 to 14:00 on the weekend.
15. Durban International Film Festival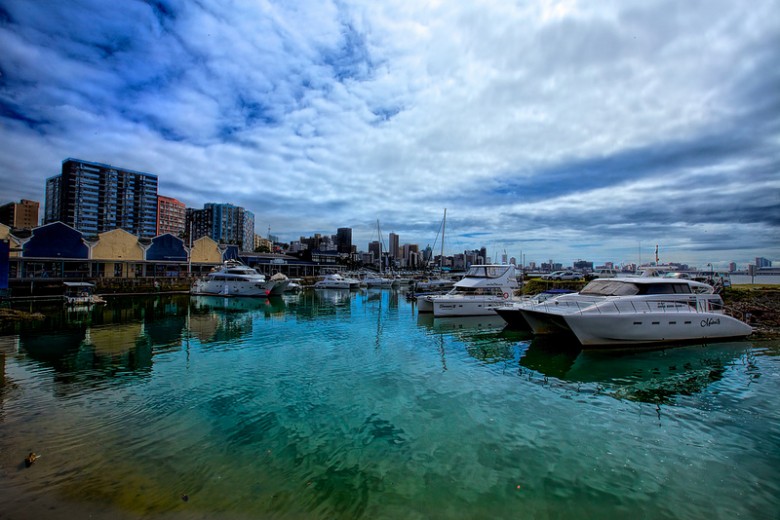 Durban by Diriye Amey on Flickr
The film festival is in its 36th year and it's one of the oldest of its kind in Southern Africa. It will be held from the 16th to the 26th July 2015. The festival acts as a platform for emerging African film makers. At last year's awards ceremony, the festival's most prestigious award of Best Feature Film went to Malian director Abderrahmane Sissako's masterful "Timbuktu". The festival also serves as a launch pad for Wavescape, a film and music festival celebrating a mutual love of surfing and ocean culture.
To find out more about both film festivals call: 031 260 2506.