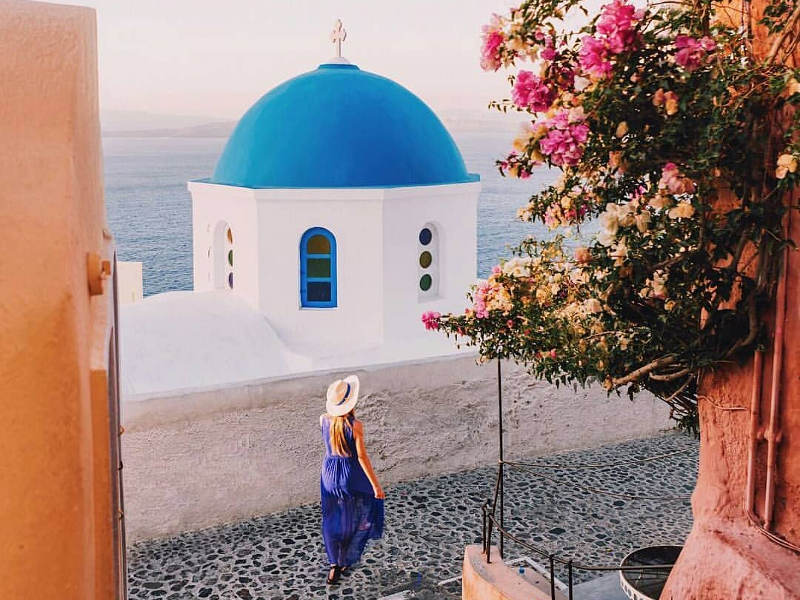 Dreaming of spending endless summer days on long stretches of sand, surrounded by azure waters while gorging on authentic meze?
Then book your flights to Greece, apply for your Schengen Visa, and start planning that perfect island-hopping vacay. There's nothing quite like the legendary yet low-key Mediterranean. And, if you'd like to avoid the crowds and discover somewhere new, take a look at these lesser-known Greek islands that are waiting for you.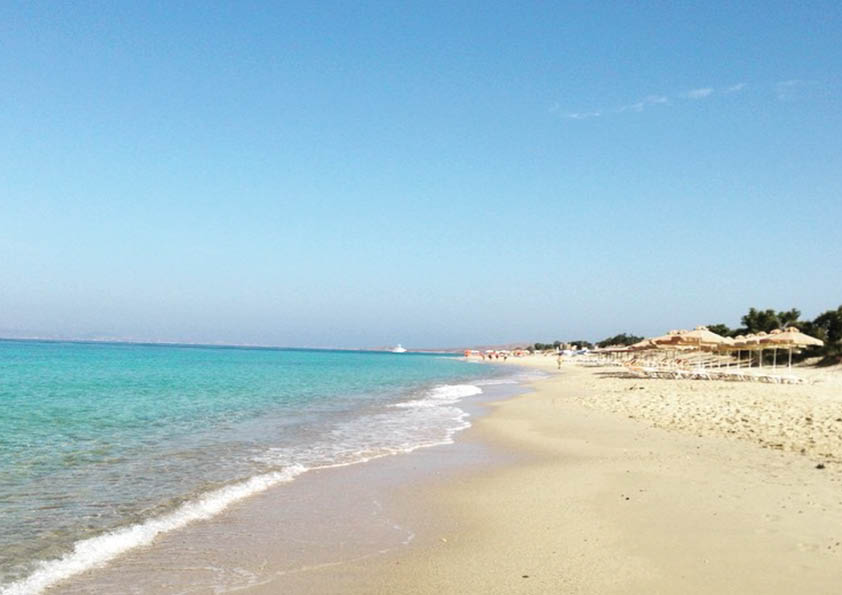 Island 1: Folegandros, Cyclades
If you're looking for somewhere with a landscape like Santorini but without the hoards of cruise ship crowds, visit Folegandros. This island characterises contrast with its dramatic and defensive cliffs that hold up the quaint and picturesque town of Hora. This main town is where friendly locals reside, welcoming tourists and offering up home-made dishes. Although most of the beaches require a form of hiking (or a quick boat trip) they are definitely worth the effort. Get to Folegandros via ferry straight from Athens. Otherwise, fly to Santorini or Milos and ferry from there. Filled with traditional Cycladic architecture and wild landscapes, Folegandros is one place where you'll get the true Greek experience.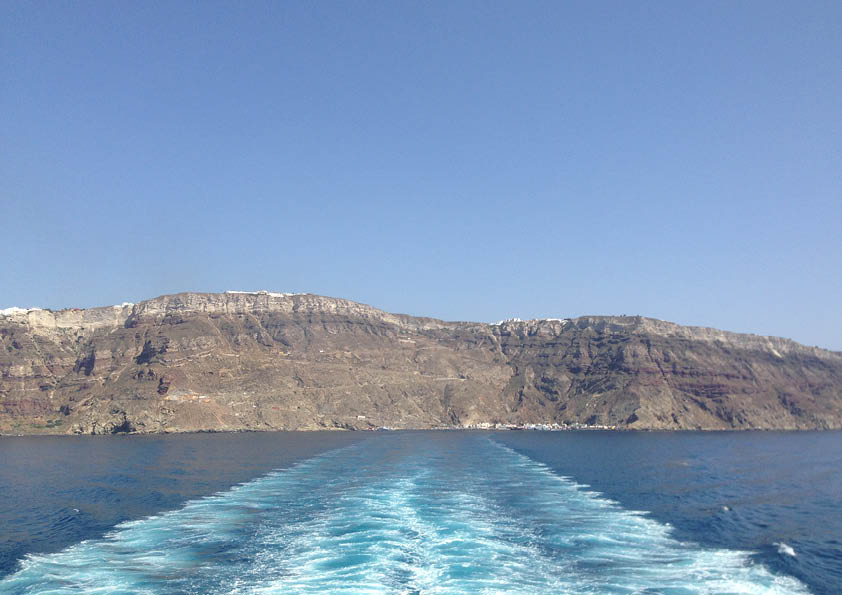 Island 2: Kefalonia, Ionian Islands
Kefalonia is the largest of the Ionian Islands and never feels busy given its size. Once home to the Hollywood set of "Captain Corelli's Madolin", the island is picture perfect with its exotic beaches and quaint seaside villages. With a calm and laid-back atmosphere, Kefalonia offers something for everyone; from ancient monasteries and impressive beaches to unique biodiversity and lively nightlife. Kefalonia has an airport, making it easy to reach and there's always the option of sea travel with a variety of ferry connections. Enjoy this island with family or as a romantic break. Whatever the reason, this diverse place could be perfect as your next island getaway.
Island 3: Kos, Dodecanese
Located close to the Turkish coast, Kos makes a great day trip if you're in Bodrum and the perfect stop if your island-hopping through Greece. Kos prides itself on being the place where Hippocrates taught the art of medicine, leaving behind his tree and herbal garden which can still be visited today. As mentioned, Kos can be reached via ferry from Bodrum as well as from nearby islands. However, you could always catch a flight to the local airport. With an abundance of beaches and a bicycle path that circumnavigates the island, this classic and cultural bliss is a great place to wind down and relax.
Island 4: Naxos, Cyclades
Naxos is one beach heaven that knows how to take full advantage of sunsets and cocktail hour. The endless stretches of sand and lapping turquoise ocean make this place an unparalleled paradise. Said to be where Zeus was raised and home to the iconic Apollo's Temple Portara, Naxos is rich is ancient history as well as breathtaking views – perfect for sunset drinks. Food and drink is widely appreciated on this Cycladic island. It's fast becoming a flourishing farming community, known for producing the island's acclaimed lemony-tasting, Kitron Liqueur. There is an airport which accommodates short flights from Athens and surrounding islands. Or, hop on a ferry as most main routes go via Naxos. So, if you're wanting an enchanting island escape, put Naxos on your list.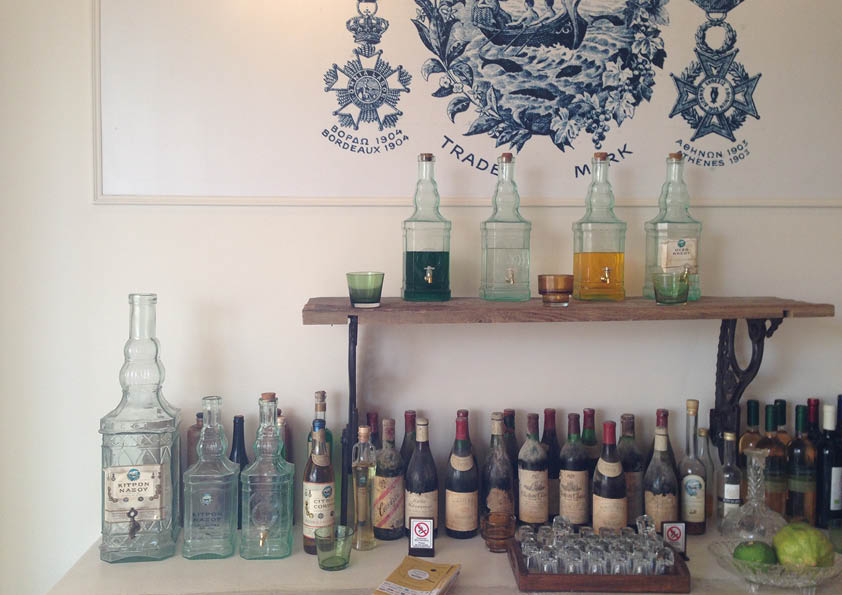 Island 5: Halki, Dodecanese
Halki is the smallest of the Dodecanese archipelago but holds as much beauty as its surrounding larger islands. This ancient paradise welcomes visitors into its scenic harbour which gives way to fields of fig trees and landscapes dotted with white chapels. The mysterious island captivates with its artistic flair and colourful homes. It's no wonder that artists throughout Europe flock here for peace and inspiration. An hour's ferry trip from Rhodes gets you to Halki. Even if it's for the day, the art and colours are worth the trip.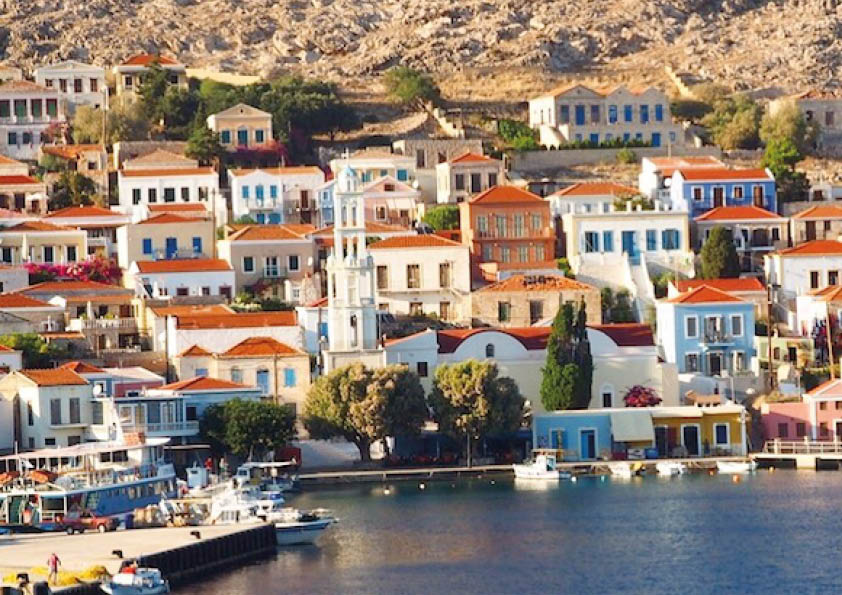 So, whichever island you choose to discover, be sure to relax and make the most of the calm climate, exquisite cuisine, and rich ancient history.
You Might Also Like: 
Any other Greek Islands you think we should add to the list? We'd love to hear your recommendations in the comments below.
Photo Credits: Michele Fry, Amy Uzzell, Graham Paterson, Perla361 via Instagram
*Disclaimer!
All information on this blog page was correct at the time of publishing and may change at any time without prior notice. Travelstart will not be held liable for loss or inconvenience resulting from the use of out-dated or incorrectly noted information.