I recently had the incredible pleasure of a whirlwind trip to Tanzania. On the cards was Dar es Salaam and 2 hotels in Tanzania's hinterland: The Serena Hotel at Lake Manyara and the Lake Daluti (formerly Mountain Village) Serena Hotel in Arusha, accessed via Kilimanjaro's airport. These were absolutely gorgeous places to stay, but that's for another story. Let's talk about flying with fastjet.
The airline currently operate flights between Dar es Salaam's Julius Nyerere International and a number of international destinations like Lusaka, Harare, Johannesburg's O.R. Tambo International Airport and from mid-September, Uganda's Entebbe International Airport. Locally within Tanzania they operate flights to Kilimanjaro, Mwanza on Lake Victoria and Mbeya near Lake Nyasa (Lake Malawi). One thing's for sure, they're growing rapidly and are constantly adding new flights as more aircraft are delivered.
Let's take a look at some of the practical information around flying fastjet:
At OR Tambo Airport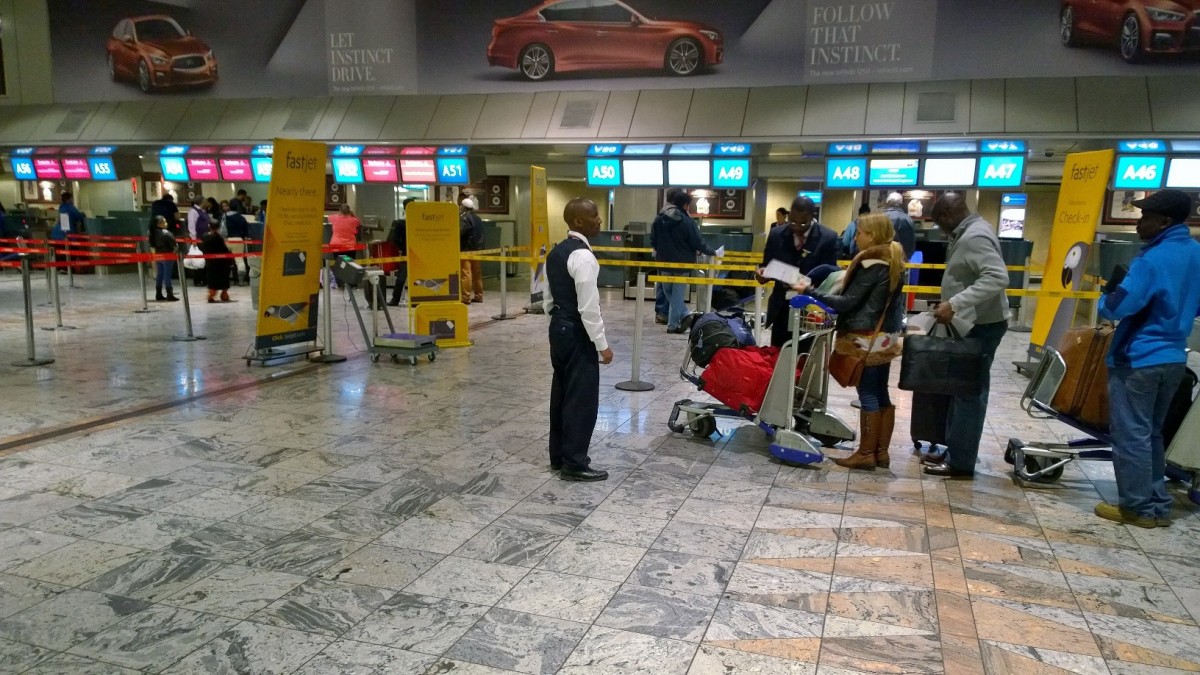 The fastjet counters at OR Tambo International airport are located towards the far left of the international check-in hall. Important to note here is that if you've booked with a travel agent you should be allowed to check in 1 bag of 20kg per passenger for free. If you've booked on fastjet's website, you'd have to have pre-purchased luggage allowance online or you may be forced to go to the ticket counter at the airport to purchase it before checking in. Why? The airline operates in the full no-frills format of its older European compatriot, easyJet.
The flight to Dar es Salaam leaves just after midnight (00:05am) so check-in takes place "the day before", so to speak, with gates opening usually around 9:30pm in Johannesburg. You have to get your hand luggage tagged with a fastjet tag too before you check-in, not 100% sure the reason for this, but it does add to the fun atmosphere of the airline to have those bright yellow tags with the parrot dangling from luggage on peoples' shoulders.
On The Plane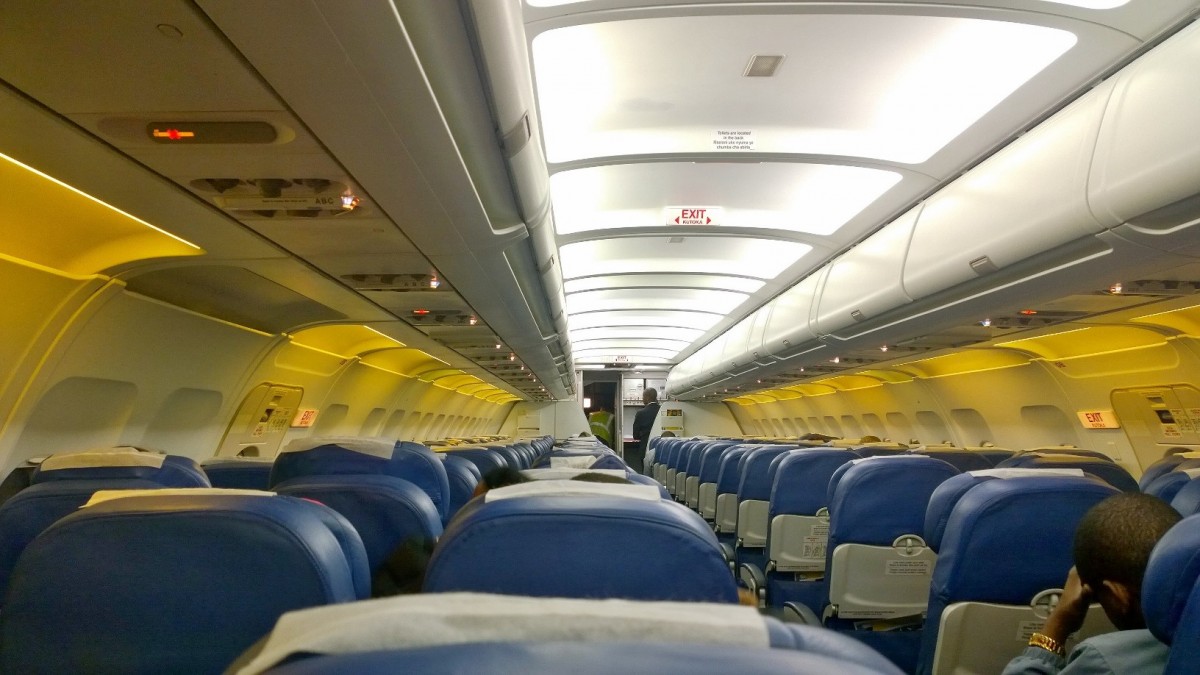 The planes are Airbus A319's, inherited from easyJet – you'll notice orange accents on some aircraft inside – and they have quite comfortable leather seats arranged in a 3-aisle-3 format, similar to Mango and Kulula. I noticed something curious though, the seats on the left of all the planes we travelled on appeared to have more leg room than those on the right. Those of us with long legs will definitely find the left-hand side of the plane a bit more roomy; though it must be said, the seats are plenty wide. The plane is also clean and the staff friendly and well presented in their cheerful yellow uniforms.
Meals are not included in the fare but a decent and affordable assortment of snacks are available in-flight such as cashew nuts, sandwiches, chips, juices and even beers on the Johannesburg-Dar es Salaam route. The airline accepts payment in US Dollars, Tanzanian Shillings, Zambian Kwacha and South African Rands on the appropriate routes.
At Dar es Salaam Airport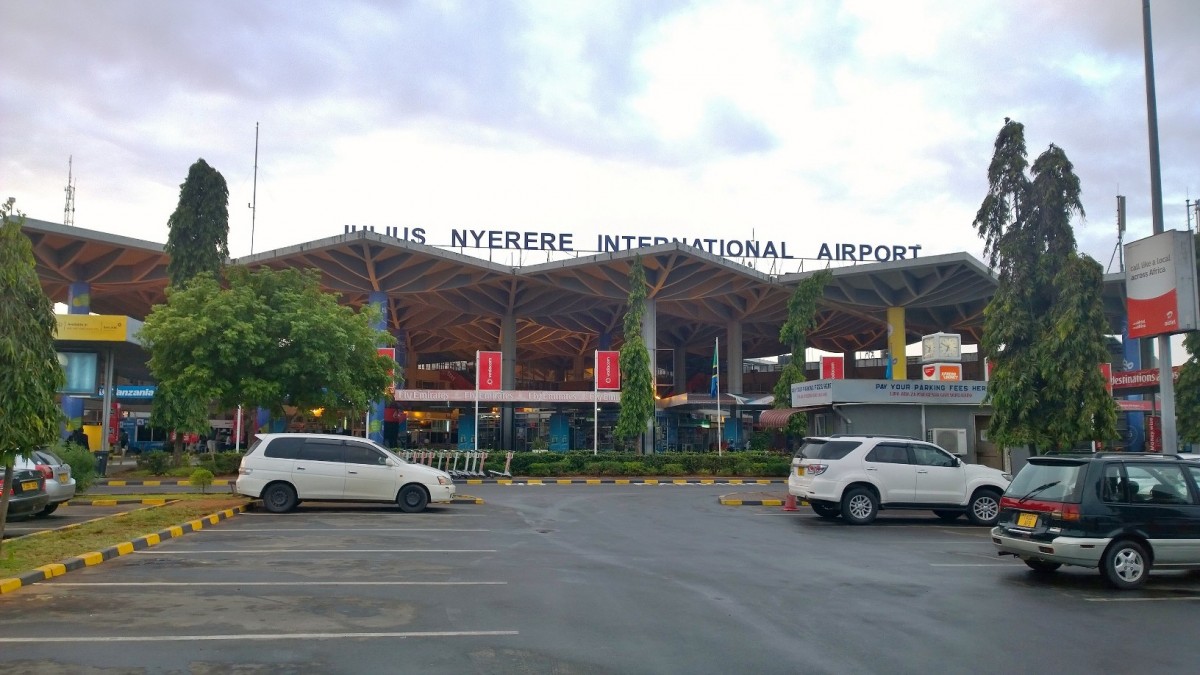 The fastjet flight to Dar es Salaam arrives at about 04:40am local time and the flight to Joburg departs at around 08:30pm. Again check-in is around 2 and a half hours before departure, and domestic and international check-in counters are in the same place at Dar Airport. If you're connecting to another airport after arriving in Dar es Salaam, fastjet do not send your bags all the way through to your destination and you'll need to collect your bags and check in again for your next flight.
If you've not been to Dar es Salaam's airport before, it can best be described as an adventure. The Tanzanian government is in the process of building a brand new terminal which is designed by the same company who designed Soccer City in Soweto and is set to open in 2015/2016. It could not come soon enough as the current building is visibly outdated and stretched beyond capacity. I would not suggest you spend any more time than you need to in the airport. That being said, traffic in Dar es Salaam can be pretty intense, so if you're coming in from the city, keep in mind that it can sometimes take you more than 2 hours to get to the airport. If you do get there early there are two "Flamingo" restaurants, one on the mezzanine accessible from the outside seating area in front of the airport, and one after check-in in the departures hall – both are thankfully air-conditioned.
At Kilimanjaro Airport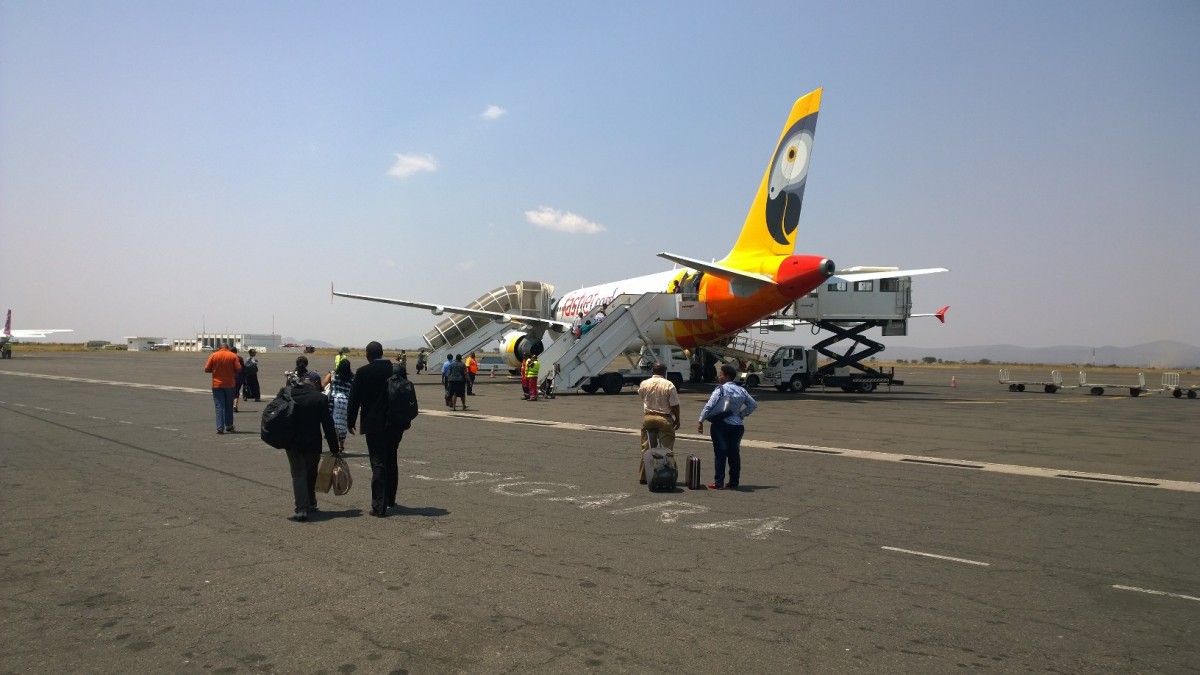 Kili's airport is about an hour from Arusha and completely free from the traffic you'd find in a big city like Dar. In stark contrast to Dar es Salaam, Kilimanjaro International airport is a much more spacious, quiet and friendly one with a sort of safari-esque feel. It's got restaurant/bar areas within the airport which are open to the sky with game-lodge style thatch roofs overhanging.
Check-in is a breeze with everything well sign-posted. Just remember, that, as in the case of Dar, once you're into the airport, it's not easy to leave again as you've already gone through security. But, for the smokers, the in-door-out-door bar/restaurant does allow for smoking. There's also free Wi-Fi and charging stations.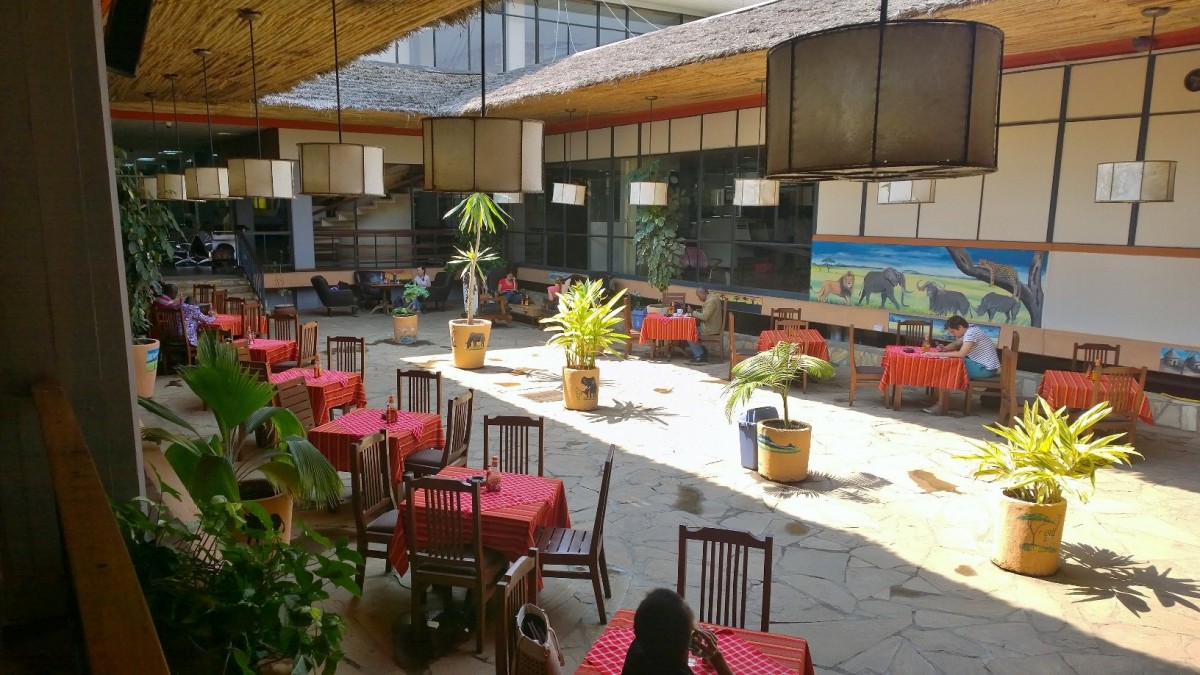 What Stood Out For Me With Fastjet
A new concept for low cost international travel in Africa
Efficient & friendly
Clean & modern
In my opinion, fastjet definitely can transform the way we fly in Africa without cutting the quality we're used to on full-service carriers.
You might also like