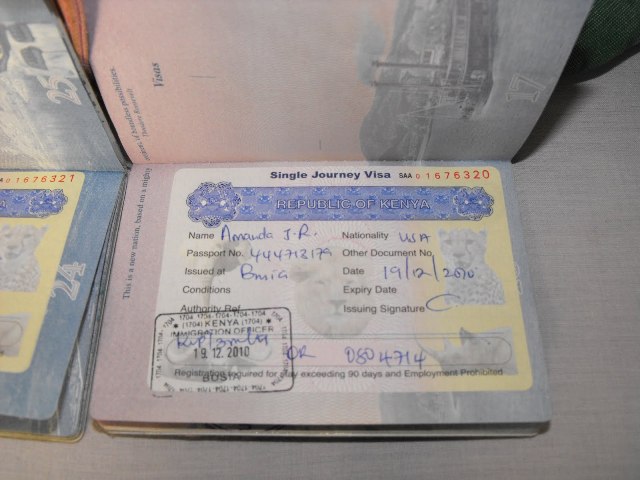 ________
UPDATE 18 August 2014: Kenya Airways informed us today "that the visa to Kenya for South Africans has been postponed indefinitely." An official notice is expected to follow shortly.
________
Kenya and SA have always enjoyed a good relationship, though South Africa has required that Kenyan travellers have a visa to visit South Africa. In a fit of tit-for-tat frustration, Kenya has decided (albeit stupidly) that South Africans will now need a visa to visit Kenya.
I'm not sure how this benefits Kenya, since, with the dramatic increase in terrorist activity in Kenya, South Africa clearly needs to vet all travellers coming to the country from Kenya. Though whether visas achieve this at all is another debate entirely.
Okay, so let's look at how it all works …
From when do I need to apply for a Kenya visa?
For any trips departing from 1 September 2014 onwards.
How much does a visa for Kenya cost?
According to Kenya Airways it's free with a R750 admin fee. According to the Kenyan Embassy's website it's $50. We've been assured by Kenya Airways that their information is correct.
Where do I apply and what documents do I need?
You can apply directly with the Kenyan Embassy; they have a list of documents on their website such as application form, employers letter and passport photos. You can also enquire with Visa Express or ROSE visas. The embassy says the process takes up to 6 weeks. Kenya is trying to make South Africans apply in person for visas, though this may change.
What about transiting in Nairobi?
Kenya Airways informs us that you will still need a R750 visa in order to transit Nairobi – so this will affect all Kenya Airways flights to all other destinations, even if that destination is not in Kenya.
What other airlines should I use to avoid the transit visa?
For African destinations, Ethiopian Airlines doesn't require you to have a transit visa for Addis Ababa, nor does SAA, or Fastjet for Tanzanian destinations. For destinations in Europe or Asia, pretty much all other airline routes (except those via the UK) won't require you to have a transit visa to travel on them.
What destinations are similar to Kenya, but don't require a visa?
Tanzania is a wonderful destination which doesn't require a visa to visit, this includes the popular island of Zanzibar. Nearby Seychelles, Mozambique, Zambia, Zimbabwe, Malawi, Mauritius and Reunion are also visa-free countries, while Madagascar offers a free visa upon arrival in the country.
Related articles across the web