Less than a century ago this global city was a small pearling station, today Abu Dhabi rises gleaming out of the desert, the epitome of a world class destination. Abu Dhabi Airport has 53 airlines offering 93 destinations in 54 countries with non-stop services to all inhabited continents. A stop over here is a stop over at the centre of the world, if you have longer than 4 hours why not venture out and see for yourself the gravity-defying buildings which sprout up each year while also experiencing traditional Arabian hospitality.
Good to know
If flying with the following airlines you can check in 4 to 24 hours before you fly in downtown Abu Dhabi at the City Terminal and also at ADNEC (Expo Check-in). At check-in you'll get your boarding card, be able to choose your seats and drop off your bags, then you only have to get to Abu Dhabi International 1 hour before your flight. There are also self-service check in kiosks at the Park Rotana Hotel and the Crowne Plaza Hotel, Yas Island. 
Terminal 3 at Abu Dhabi International is exclusively for Etihad and Terminal 1 and 2 are used by all the other airlines.
The Airport Hotel is currently under renovation until the end of November however nap areas are still available.
The exchange Rate is R3.63 to 1 United Arab Emirates Dirham (AED).
1. Try out the world's first uni-sleeping pods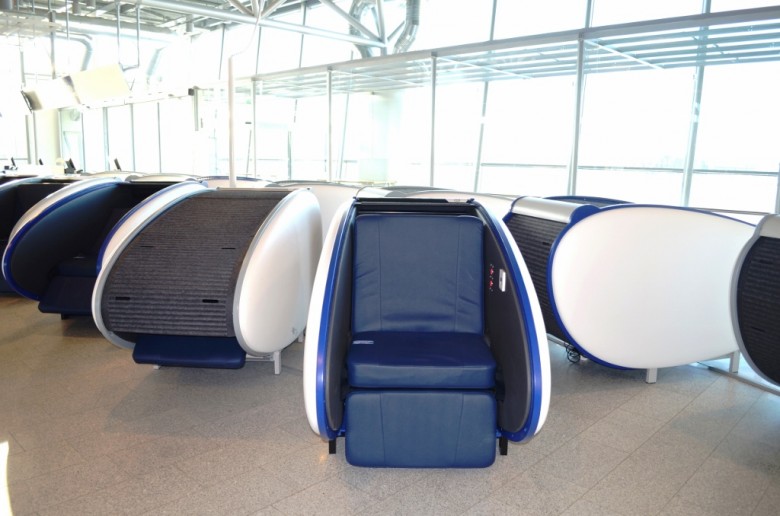 Courtesy of Bloomberg.com
Abu Dhabi Airport is one of the few airports in the world to introduce the space-age, self-cleaning sleep pods. These pods (which costs about R268.31 for two hours) allow you to shut the world away and have a short nap before your onward journey. Available in Terminal 3, upper level, after Passport Control. They also have a nifty space underneath them to store your luggage safely and a plug to charge your laptop and phone. They get you to sign a waiver acknowledging that it is your fault if you sleep through your flight- so be sure to set your alarm! Make a reservation or book on arrival if there is availability.
2. Visit the world's first Sephora pop-up store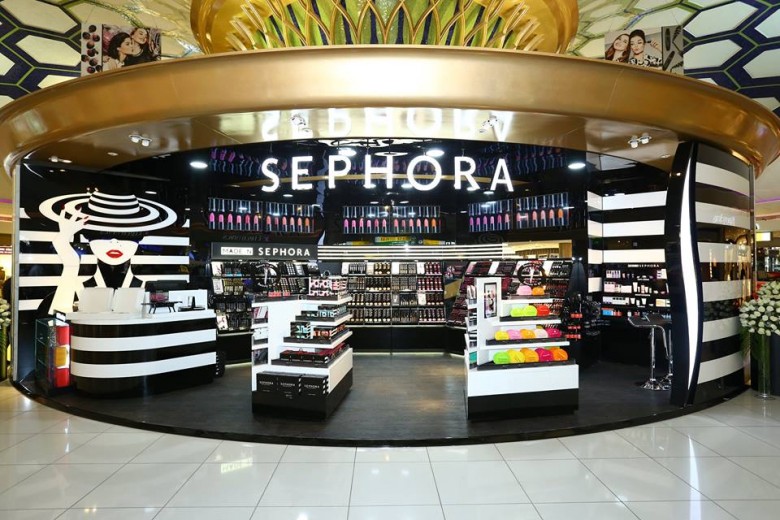 Courtesy of Abu Dhabi Airport on Facebook
Operating until the end of October, don't miss out on France's favourite cosmetic boutique.
3. US Pre-Clearance facility
Abu Dhabi International is one of the few airports which offers a US pre-clearance facility. This means no standing in a 2 or 3 hour queue after a long flight to the US. After clearing US pre-clearance you check in your baggage to your final destination and step off the plane as if it was a domestic flight. The best possible start to your US trip! Etihad offers flights to New York, Chicago, Washington, Los Angeles, San Francisco and Dallas (the pre-clearance facility is open to travellers to these destinations).
Also read:
4. Baby strollers
There are complimentary baby strollers located in all three terminals.
5. Get free flight updates via text
With this free service offered by Abu Dhabi Airport, you don't need to worry about flight time changes. Sign up here.
6. Premium airport lounges Al Reem and Al-Dhabi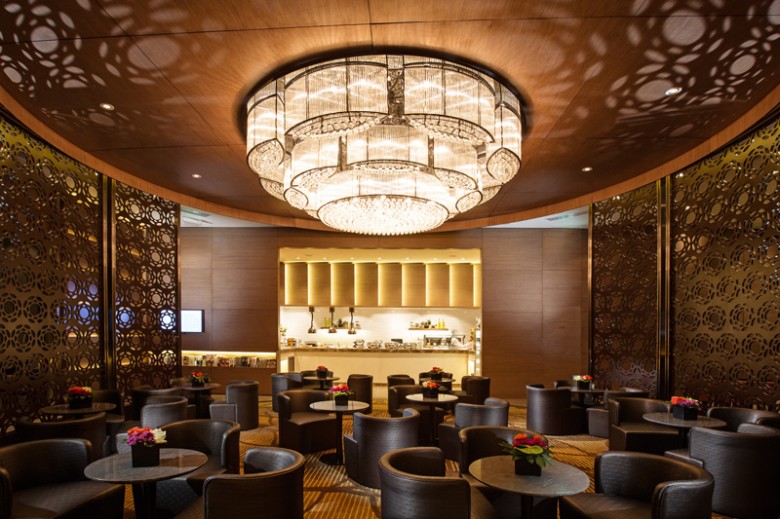 Courtesy of Abu Dhabi Airport
You don't have to be a member to enjoy the five-star food and amenities available in  the Al Reem and Al-Dhabi Airport Lounges (first and business class passengers enter for free). Both have a walk-in fee with an added fee to make use of the premium shower facilities. You can watch TV, order snacks and sandwiches 24 hours a day and unwind in comfort. It costs R545 for 2 hours in the Al Reem Lounge plus R272 to use the full shower facilities, children aged 2 to 11 get a 30% discount. In the Al Dhabi Lounge it costs R654 for 2 hours plus R308 to use the shower facilities.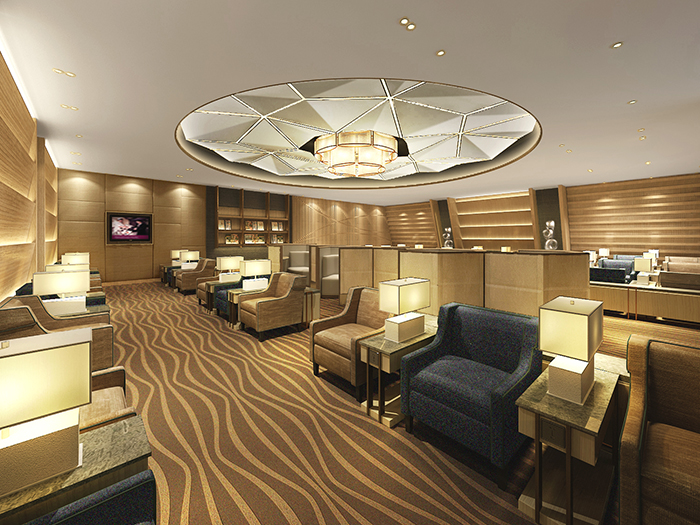 Courtesy of Abu Dhabi Airport
7. The Newly Refurbished Etihad Premium Lounge
Indulge in a complimentary 15 minute spa treatment at the renowned Six Senses Spa in the newly refurbished Etihad Premium lounge. Or if spas aren't your thing enjoy the buffet and huge variety of drinks available.The Lounge is open to business and first class Etihad customers.
8. Free showers
For South Africans with the exchange rate the way it is, it makes a lot of sense to make use of the free shower facilities offered in near departure gates 32 and 37. Just remember your own towel and soap.
9. Free wireless
Stay connected with free wireless and enjoy use of the free internet kiosks. Simply connect to the network named "ADAC Free Wireless". Once the ADAC welcome box appears, click "ACCEPT". You will be redirected to Abu Dhabi International Airport's website landing page.
10. So many options in Duty Free!
Abu Dhabi Duty Free courtesy of Yebab
Browse the 2700 square foot new fragrance boutique which stocks every perfume you can imagine.
11. La Brioche

Homemade croissants by Joy via Flickr
Take a well-deserved travellers' pause at favourite UAE patisserie La Brioche, which specialises in coffee and baked goods. Skypark Plaza. Call +971 (2)-5998951 and 02-5998952.
Suggestions if your layover is longer than 4 hours
For these you will need a transit visa, find out more here.
12. Experience the splendor of Sheikh Zayed Grand Mosque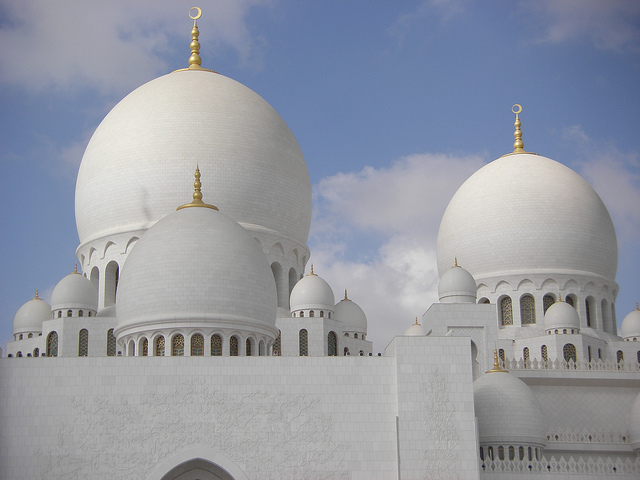 Domes by Gordontour courtesy via Flickr
Be dazzled by the intricate craftsmanship of the largest mosque in the UAE. It houses the world's largest chandelier, the largest Persian carpet (which took two years to complete) and the largest example of marble mosaic in the world. You will need at least 3 hours to visit the mosque (suitable for those with a layover of at least 8 hours). Opening hours are 9am to 10pm (last entry at 9.30pm) from Saturday to Thursday and 4.30pm to 10pm on Fridays. There are also complimentary 1 hour tours provided. Call +971 2 441 6444.
13. Ride the world's fastest rollercoaster at Ferrari World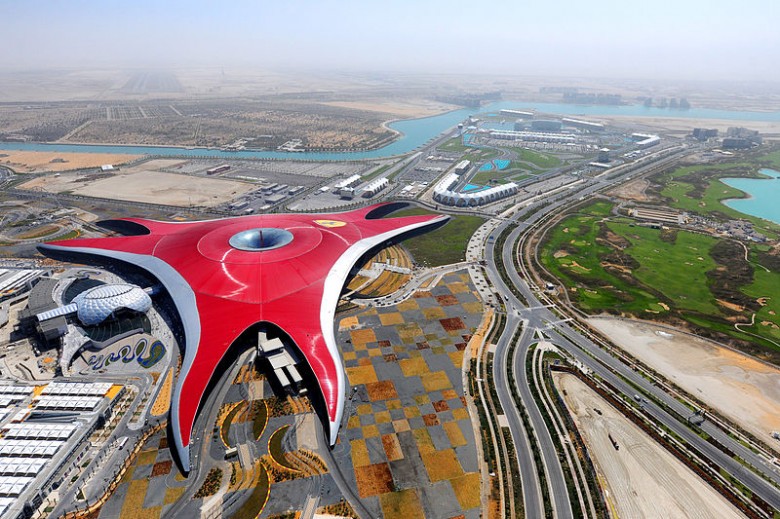 Ferrari World Abu Dhabi courtesy of Wikipedia Creative Commons
Prepare to exercise every one of your facial muscles as you take the ride of your life on the Formula Rossa, the world's fastest rollercoaster in the world's largest indoor theme park. You could spend an entire day exploring Ferrari World (if you have a limited amount of time be sure to visit in the week as it's a popular weekend outing). Tickets cost R920 for a day pass, book online here.
14. Fancy a day at the races?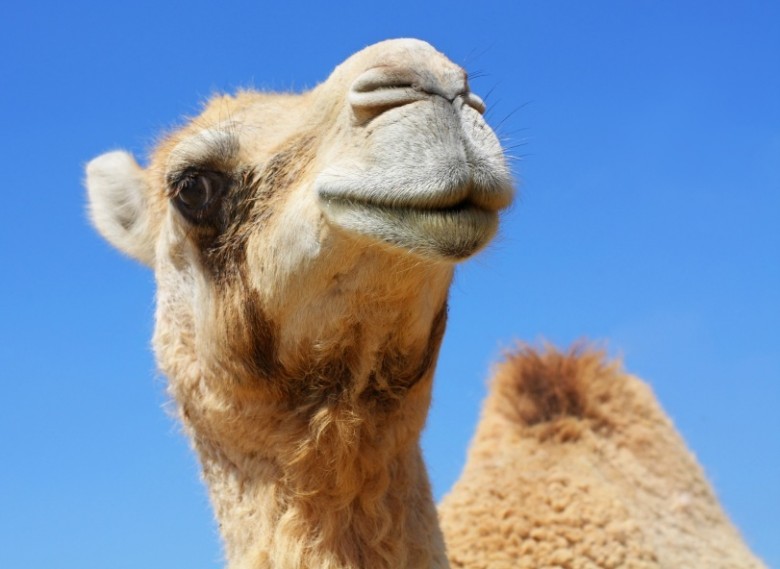 Courtesy of Funnystack
Make a unique memory, cheer on the the camels on weekend mornings at the Al Wathba Camel Race Track (you'll need quite a long layover for this as it's located 45 minutes out of Abu Dhabi on the Al Ain Road). Entrance is free. +971 2 583 9200.
15. Visit Natural Sir Bani Yas Island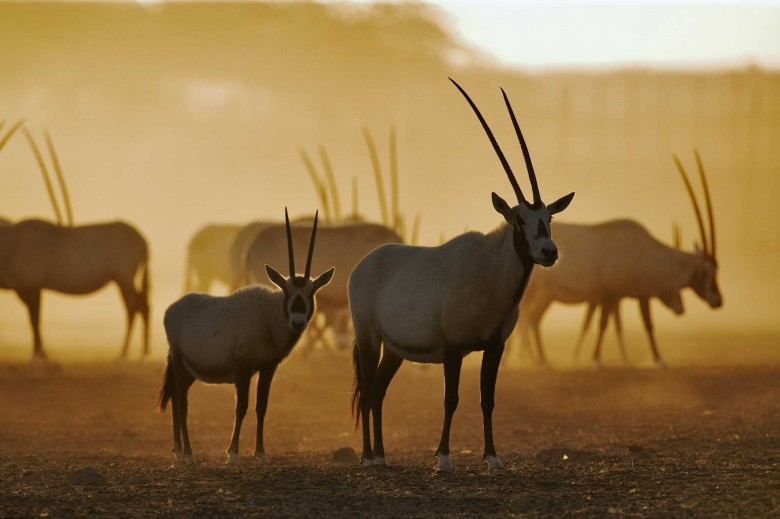 Courtesy of Writing to Inform
If you have two days or longer to spend exploring Abu Dhabi on your layover, take a trip to one of the natural islands a few hours away and visit one of the largest wildlife reserves in the UAE. You'll spot Arabian Oryx, gazelles, giraffes, hyenas and cheetahs.
This is part of our "Beat the Layover Blues, Discover The Best Of" International Airports Series
Also read: