Avoid neck cramps from awkward waiting room chairs and flashbacks from the Terminal with our top suggestions for escaping the layover blues.
1. Enjoy A FREE City Tour of Istanbul
"if one had but a single glance to give the world, one should gaze on Istanbul" de Lamartine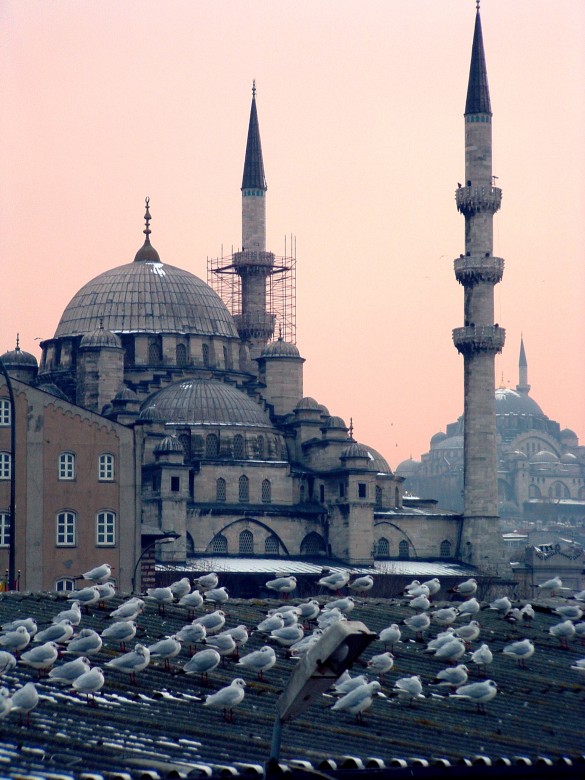 Courtesy of Christiaan Briggs on Wikipedia commons
International transit passengers of Turkish Airways qualify for a free city tour with TourIstanbul. The tours are offered three times daily. You'll experience a flying visit of the city's major museums and famous sights with meals included, all free of charge. Depending on each passenger's schedule, tours are offered with the following timings 09:00-15:00, 09:00-18:00 and 12:00-18:00.
To qualify all you have to do is make sure you have minimum 6 hours transit time (maximum 24 hours), and that transit time needs to occur within the hours of 9am and 6pm. When you arrive simply proceed to the arrivals desk in the International arrivals hall at Ataturk International Airport, you need to be there with at least 30 minutes to spare before the start of the tour. You'll pass through passport and customs control, South Africans can apply for an E-visa online, this is free, only takes a few minutes and allows you to stay in Turkey for up to 30 days. Go here to apply.
If you didn't fly Turkish Airlines you can always explore the city on your own, just be sure to factor in time for Istanbul traffic. A good resource is this bus schedule.

Also read:
2. Go Super Luxe in the Award-Winning Turkish Airlines Departure Lounge
Courtesy of Bulent Ozgoren on Designboom
If there is one airline lounge you need to experience at least once in your life it's this one. Turkish Airlines' business class passengers, Miles&Smiles Elite, Elite Plus card holders and Star Alliance Gold membership card holders all qualify to enter. Inside you'll be treated to a variety of delicious meals (they just won the "World's Best Business Class Lounge Dining" in the 2015 Skytrax World Airline Awards), private relaxation rooms, showers with special toiletry kits, a play room for children and private infant room. There's also a television and music system, daily local and foreign newspapers and magazines and even a miniature version of Istanbul. CIP Lounge also includes a billiard hall, library and a business center complete with all necessary technical equipment including WLAN internet.
As an economy class passenger you can buy a day pass to the HSBC lounge, the Comfort Lounge, and two of the Primeclass Lounges, there are showers available in the Primeclass lounge above the food court in International Departures and also in the Comfort Lounge. To buy a day pass you have to become a member of Priority pass which costs $89 per year (with access to over 700 lounges world wide) and then $27 per visit to each lounge. This is pricey for South Africans with the rand taking a beating, but may work out cheaper than booking a hotel if you travel frequently but generally fly economy class.
3. Grab a coffee and use the FREE Wi-Fi at the Starbucks
Courtesy of Jonathan Lin on Flickr
The Airport Wi-Fi is available at a fee so a good tip is to go get a nice generous cup of Starbucks coffee and a cookie and make use of the free Starbucks Wi-Fi.
4.  Stock up on a Celebratory Cuban in Duty Free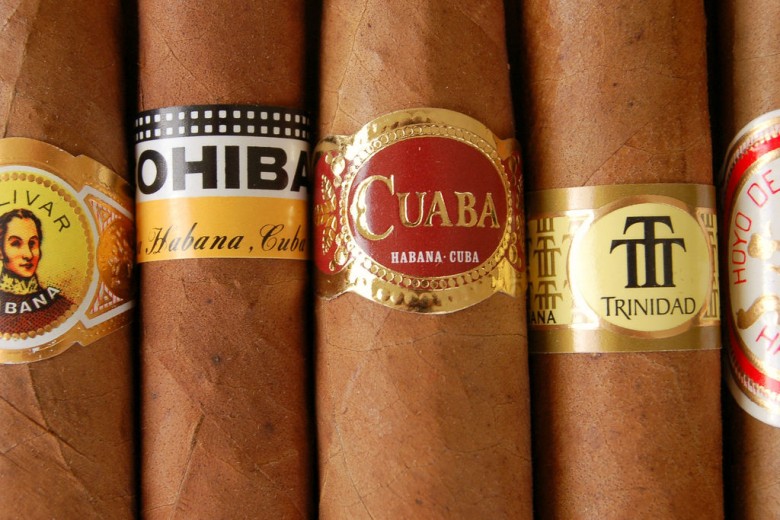 Cuban Cigars courtesy of Alex Brown on Flickr
This is an excellent opportunity to shop for tax-free Cuban Cigars kept in optimum conditions. They stock all the major Cigars brands like H Upmann, Cohiba, King Edward, Partagas, Romeo Y Julieta, Oro and Hoyo De Monterrey. And the best part is DUTY FREE!
5. Shop at the Old Bazaar
Not enough time to leave the airport? Get a taste of Turkish hospitality at the Old Bazaar. This is a great place to find authentic Turkish products which make excellent souvenirs such as beautiful wrapped Turkish Delight and Baklava.
6. Sky Restaurant and Kokpit Bar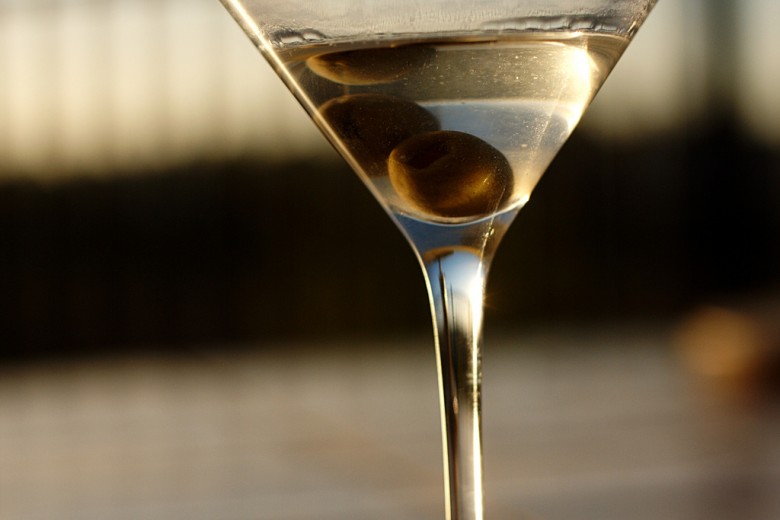 Courtesy of Jonathan Cohen on Flickr
Head to the Sky restaurant located on the upper floor of the food court after passport control. The restaurant is open between 07:00 and 22:30 and there's a good selection on the menu. Why not finish things off nicely with a relaxing drink in a classy setting at the Kokpit bar, more Bond than Lost in Translation.
Useful info: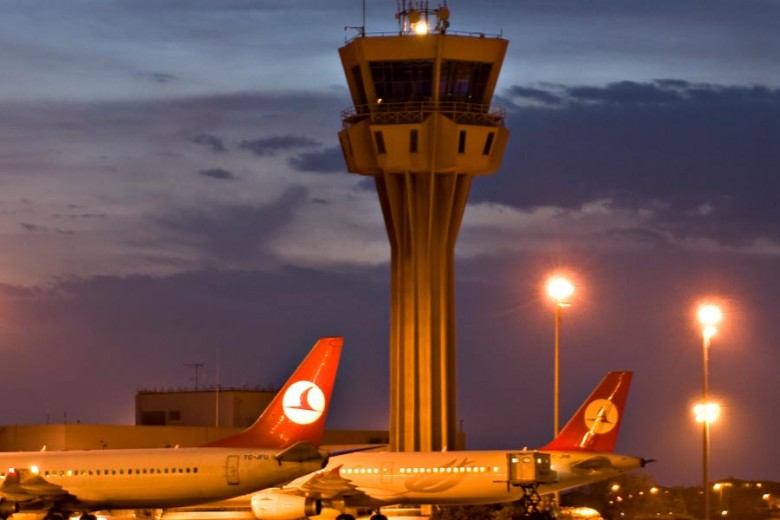 Courtesy of Istanbul Airport Info
7. Indulge in a Massage

Courtesy of Kettle Moraine Acupuncture
Relieve stiff shoulders with a massage at Tui Na. For both types of massages you'll remain fully clothed. It's important to note that the massages aren't traditional Chinese massages as the name would suggest, instead they are Swedish style. Find Tui Na in Departures near Gate 216, Istanbul. From R250.
8. Istanbul Aviation Museum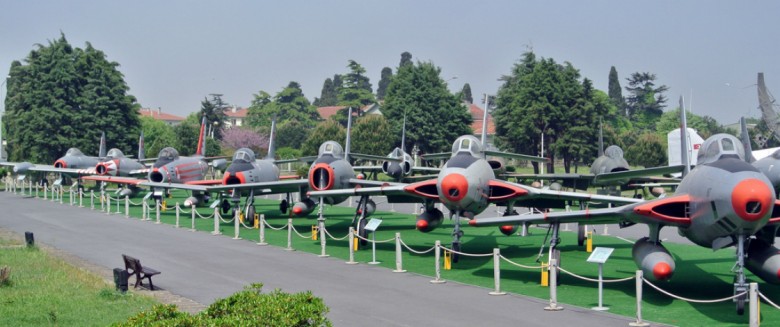 Aviation Museum courtesy of Explore Istanbul
History and Aviation buffs will be thrilled by a visit to the Istanbul Aviation Museum, a five minute taxi ride from the airport. This is perfect if you don't have enough time to go into Istanbul itself, and you're concerned about traffic. A taxi there and back will cost about 28.50 TL or R132 with maybe a bit more depending on how much time you spend at the museum. Entrance to the museum is 4 TL or about R18,50. The museum is owned and operated by the Turkish Air Force and there are interesting historical planes, some from as far back as 1912, there are fascinating exhibitions of jet-motors and hovercrafts, helicopters and cargo planes as well as medallions from Turkish air pilots.
It's open from Wednesday to Friday between 9:30am and 4:30pm (excluding lunch time).
Address: Hava Harp Okulu Komutanligi Eski Havalimani Cad. | Yesilkoy, Bakirkoy, Istanbul, Turkey
Tel: (212) 663 24 90
We hope you've enjoyed our top 8 things to do at Ataturk International Airport boredom-busters. Fill us in on your experiences at Ataturk International Airport in the comments below.
Good to know:
If you plan to stay longer read:
This is part of our "Beat the Layover Blues, Discover The Best Of" International Airports Series
Frequent traveller? Also read: