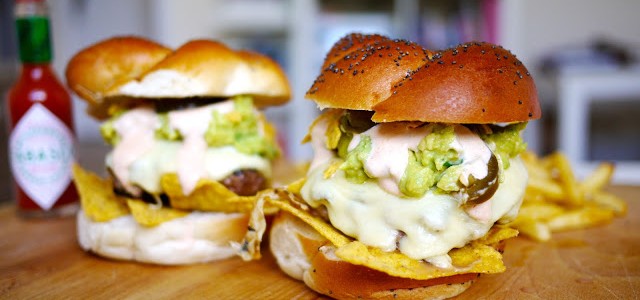 In recent years, the great burger debate has raged amongst residents of Gauteng as restaurants try to outdo each other with their gourmet burger fare. Our list of these 15 top spots to get your fix has been crowd-sourced from readers who know a thing or two about patties, basting, the best buns and where to find the crispiest bacon rasher as a topper. Enjoy…
1. Bistro Michel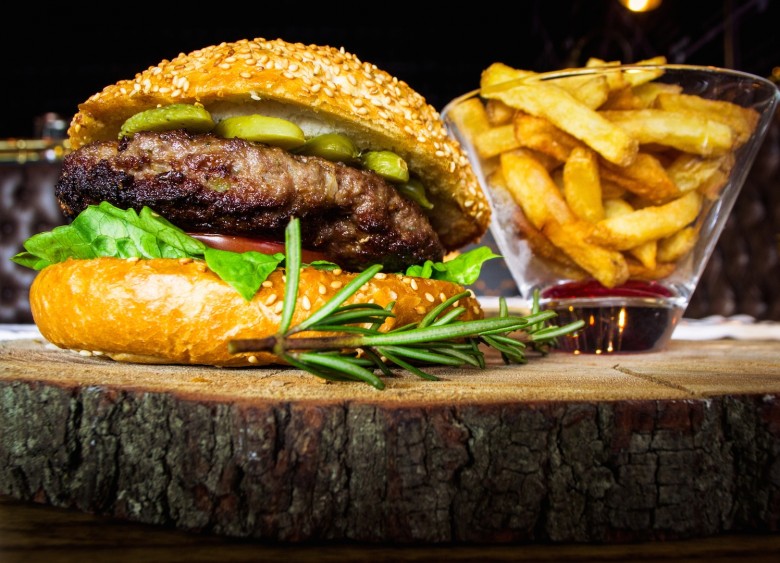 Tucked away in the Blubird Shopping Centre just off Corlett Drive is Bistro Michel. These Parisienne-styled eatery is a lunchtime hotspot for burger lovers, presenting their twist on the classic burger.
The signature classic beef burger is topped with lux Emmentaler cheese, pickles and their own barbeque sauce, while I've only heard great reports about the vegetarian alternative made with quinoa, bulgur wheat, beetroot and a sticky honey mustard sauce. All of the burgers are served with pomme frites and freshly-made ketchup.
Address: Blubird Shopping Centre, Corner Atholl-Oaklands Road And Fort Street, Birnam
Telephone: 011 440 0769
For cheap and convenient flights to Jozi go here.
2. Duke's Burgers
One of the original burger hangouts in Jozi has to be Duke's Burgers. Their eclectic décor blends in well with the relaxed ambience of Greenside. Their burger selection is massive, with any sort of options you could imagine from beef to chicken, lamb to veggie and even ostrich. The buns are freshly baked and if you're feeling fancy, impress your taste buds with a wagyu beef burger.
Address: 14 Gleneagles Road, Greenside
Telephone: 011 486 0824
3. Capital Craft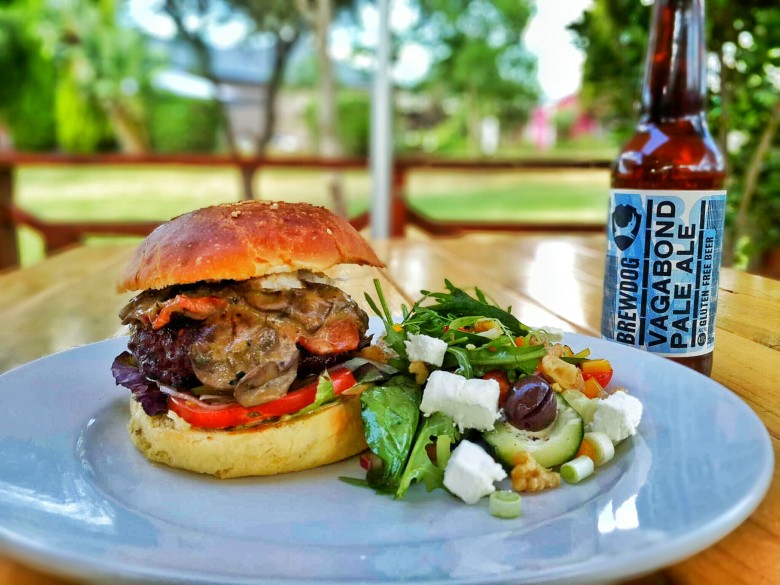 What's a burger without a craft beer? Not much I hear you say, and also the reason why Capital Craft's Mo-Bro makes it onto our list. Sitting pretty with one of their zillion options of craft brew, you can enjoy the 200g free-range beef patty topped with bacon, feta, smoked mozzarella, mushroom sauce, mayo, tomato, onion, pickles and lettuce. Yes, all of that.
Capital Craft are soon opening a second location in Centurion, keep an eye out!
4. Voodoo Lily
If you're watching your figure, the magic of Voodoo Lily's bunless burgers are sure to help you out in a manic craving for your favourite food. This low-carb alternative is perfect for those on a banting binge or the gluten intolerant amongst us. The pure beef patty is patty topped with creamy avocado, juicy rosa tomatoes and fresh rocket and is served with sweet potato wedges. You can even switch out the wedges with crisp sautéed green veggies!
If you like a little bun in your life however, then you absolutely have to try the Voodoo Burger. This signature dish has a homemade stoneground ciabatta roll, and a pure beef patty seasoned with a little garlic and fresh herbs. Once grilled to perfection, the burger is topped with slow-roasted peppers, balsamic caramelised onions, and cheddar and mozzarella. Veggies have a place too at Voodoo Lily, with a falafel veggie patty crafted with chickpeas, onions, fresh coriander and almond flour on offer.
5. Burgerack
New kid on the block Burgerack is causing waves with their fresh burger flavours it seems with two branches in Joburg: Cresta and Bassonia. Build your own burger with whatever you wish, or choose from one of their premium selection. The Stack is a mouthful of delight with its double patties, double cheese, bacon, red onions, tomato, dill pickles, lettuce, mustard mayo and tomato relish
Rumour has it, you're likely to find a great shake to help wash down all that flavour here too!
6. BGR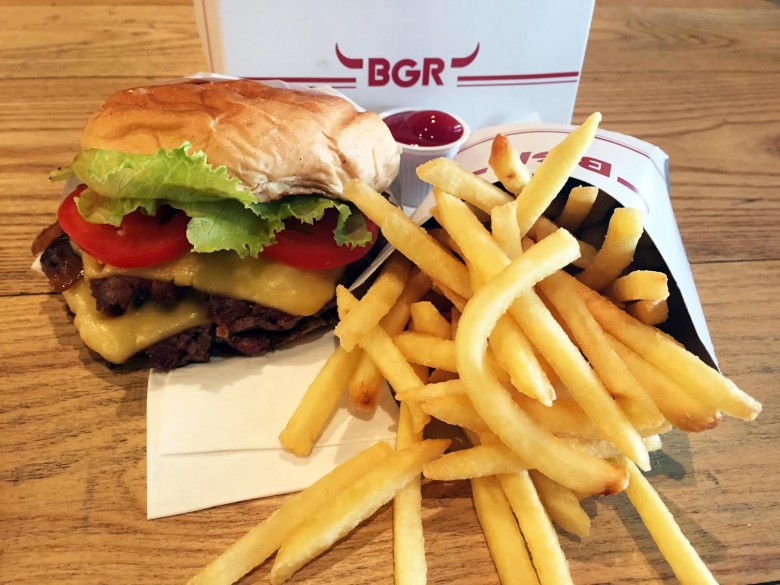 Adversely to many eateries where the choice is overwhelming, BGR has chosen to focus on doing very little, incredibly well. The approach is as follows: Go deep on quality and narrow on selection. There are no shortcuts or compromises here.
BGR's burgers are made from freshly-ground, never frozen, pure grass-fed beef.
The patties are a blend of different cuts of beef, with no fat or trimmings added, to create a distinct flavour profile. Toppings are free too, yes I promise. These aren't fiddly 'gourmet' burgers in the hipster sense, instead they're damn good burgers full of flavour, made to order.
Hidden in a garage at presnt, BGR is moving into a new premises soon and are likely to get even busier in the new location, so get here soon!
7. The Local Kitchen Co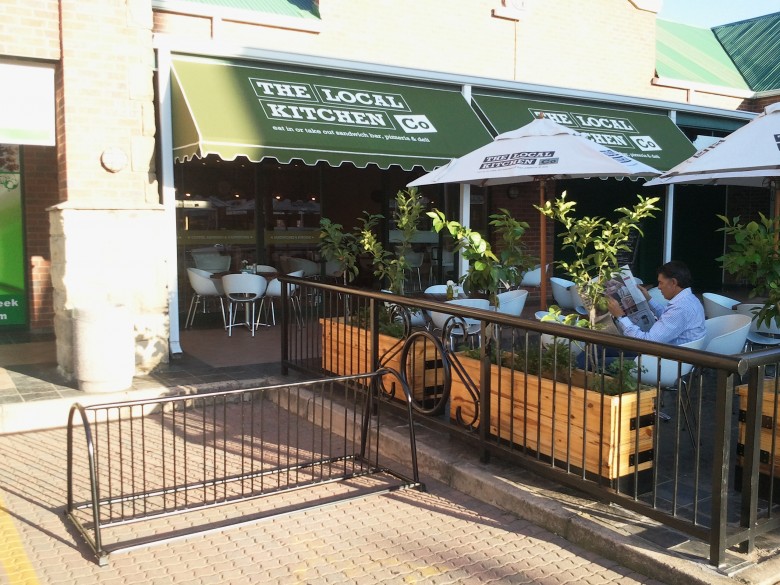 Tucked away in leafy Bryanston is an eatery focused on serving up natural, homemade, scrumptious meals. Top of my list though is their selection of burgers, each the perfect size to be eaten by hand, not enormous monstrosities that make me nervous in their presence.
The 150g beef patty is contained on a soft brioche bun, perfect for that out-of-hand bite! From the range of twelve burgers, the bacon cheese takes the crown for most popular, while the Kakhulu sauce reigns in the sauce category: a creamy jalapeno sauce slathered onto you burger!
Address: Shop11 The Posthouse Link, Cnr Posthouse & Main Rd, Bryanston
Telephone: 011 463 0721 or 011 463 0725
8. Burger Bistro
If you've spent any time in Pretoria, you'll know there's a handful of places to go if you're looking for a burger fix, and Burger Bistro is usually in the top three. With two locations open, one in Villieria and another in Clubview, there are double the chances of hunting down a great burger in the capital.
With 24 burgers to choose from, plus side sauces and extra toppings, there is no way you won't find your favourite flavour combo here. The burgers here are all named here to show off the sense of humour amongst the founders here, and have some unique qualities to offer. Try out the Hiroshima, a mushroom sauce burger, or even the Naas Botha, topped with biltong and biltong sauce.
9. Burger Box Roadhouse Grill
What list of burger spots would be complete without the typical roadhouse burger reminiscent of the 50's and 60's? Introducing Krugersdorp's Burger Box, a classic roadhouse diner where you can enjoy your meal right in your vehicle or get out and stretch your legs.
With the motto "Good food and a smile, that's roadhouse style", it's no wonder the burgers here are so popular. Not to mention, the crazy affordable prices for a burger here! Give your tastebuds a whizz with their Mexican burger, or go all out with the Supreme.
10. Mr Big Stuff
While other burger spots are out competing for the best of the gourmet, Mr Big Stuff in Braamfontein leapt straight ahead of their competitors and revealed the creation of the Mac N Cheese Burger. This little burger-pasta combo is a tasty burger patty topped with a slab of deep-fried mac n cheese. And that's all I can say about that really.
11. Lucky Rodrigo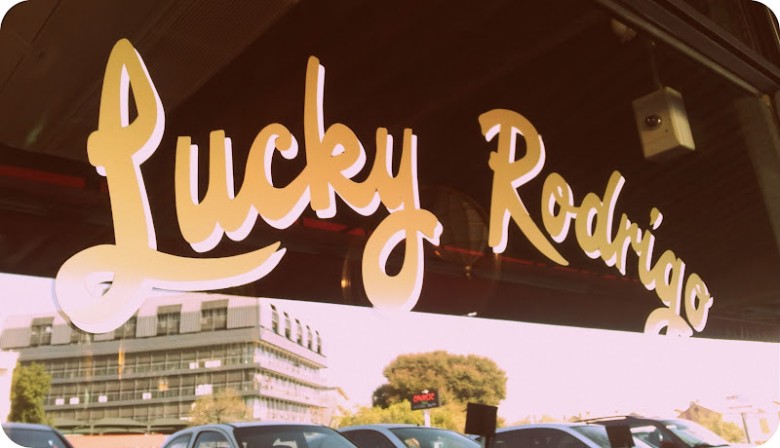 Another Pretoria favourite has to be Lucky Rodrigo. Always crammed full of customers tasting out the new craft beers on tap. Lucky's is ready to serve up some wholesome meals to feed its adoring, and starving fans. The burgers here are top class in my opinion, and are a great 'messy' burger to get sauce dripping down your fingers with.
Try get here early, try out their selection of craft beers, and soak up the proper Pretoria vibe.
12. Wolf Pack
The Wolfpack by Emma Jane Harbour
"The Wolfpack was born over a couple of beers with loose tongues & creative thoughts", or so the story goes. Wolf Pack was fast to establish itself as the go-to burger and beer hangout when it first opened in Parkhurst, and not much has changed since.
The overwhelming selection of burgers here have never disappointed, and I don't think I've ever had the same thing twice either. You can't help but feel cool overlooking the streets of Parkhurst while enjoying a big bite of your burger and swigging on some local craft beer. Try the Big Bad Wolf, Harissa Lamb Burger or the Vegan Burger if you appreciate a good veggie patty.
13. Burger Republic
Far out on Jozi's East Rand lies the delightful Burger Republic. Everything here including the signature seeded brioche bun was developed and selected by the owners. Secret seasoning and unique sauces make this eatery all the more compelling. I mean, where else are you going to find Jack Daniels peanut butter sauce?
The list of flavours at Burger Republic are worth travelling for I think, espceially if it's for the breakfast-worthy Yellow Eye, a 200g beef patty topped with a fried egg, hollandaise sauce, crispy bacon and rocket leaves.
14. Salvation Café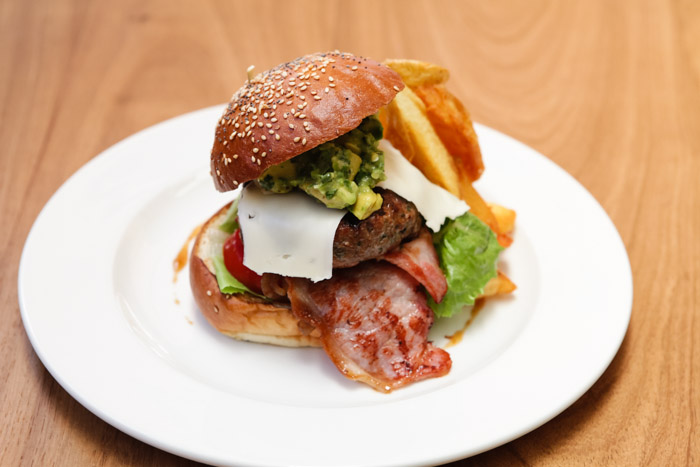 Ensconced in the leafy courtyard of 44 Stanley in Milpark, Joburg, Salvation Café does many, many things very well. Burgers are absolute prime here though with the signature Salvation Gourmet Beef Burger. A pure grass-fed beef patty topped with caramelised onion, bacon, jong belegen cheese, guacomole, potato wedges and homemade sweet tomato relish.
15. Gourmet Garage
Conveniently located in the Montecasino complex, Gourmet Garage comes highly recommended for their burger offering. With a big range of classic flavours and extra large patties here, it's not a surprise why it's a favourite. Try out the blue cheese burger or the piccalilli burger for something a little out of the ordinary. There's a reason the owners tout these at 'The Best Burgers'.
Other places to try on the list include:
• Thunder Gun Steakhouse
• Giles in Craighall Park
• The Great Burger Co
• Hudson's in Parkhurst
• The Stables in Sunninghill
• JB Rivers in Hyde Park
• The Griffin in Illovo
Also read: