You like fresh air, incredible scenery and zesty orange sunrises as much as the next person. What you're not up for is altitude sickness and frostbite, that and hectic pre-training. Without further ado we bring you 11 mountain routes around the world which any averagely fit person can do. This is hiking that's fun, free and an excellent way to see another side of your destination. Time to dust off the hiking boots and book a plane ticket for your next adventure.
(in no particular order)
1. Glacier Point, Yosemite, USA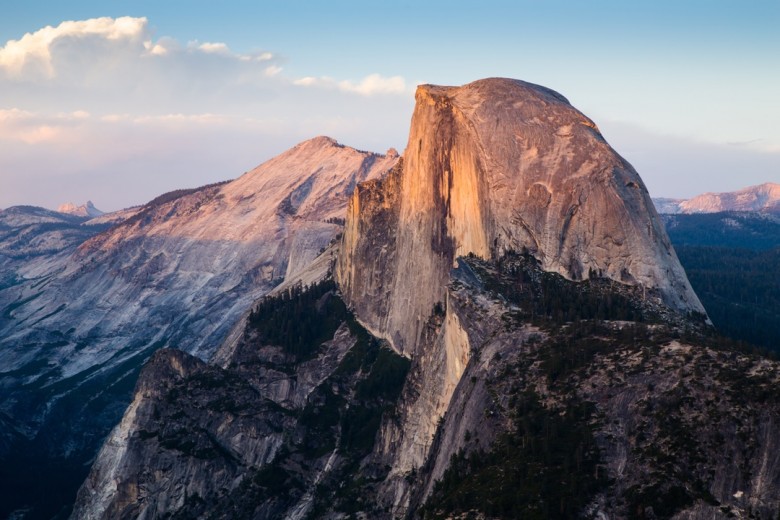 It may look intimidating but the hike to Glacier's Point in Yosemite, California is only 1.6km round trip. You can expect a 270 degree panorama that includes "Clouds Rest", "Half Dome", Yosemite Valley, the Eastern part of the Sierra mountain range and the waterfalls of the mist trail. This is undoubtedly the best place in all of Yosemite to watch the sunset.
Tip: While you're there be sure to check out the ancient giant sequoias and watch out for a picnic-basket craving bear
Level of difficulty: Easy
Distance: 1.6 km round trip
Entrance: 7 day pass at $15 per person (R228)
or check-out these free entrance days:
January 18 (Martin Luther King Jr. Day)
April 16-24 (National Park Week's opening weekend)
August 25-28 (National Park Service's 100th birthday weekend)
September 24 (National Public Lands Day)
November 11 (Veterans Day)
Tempted? Check out flights to San Francisco here. From San Francisco it's an undemanding drive by car to the park.
2. Hiking in Hong Kong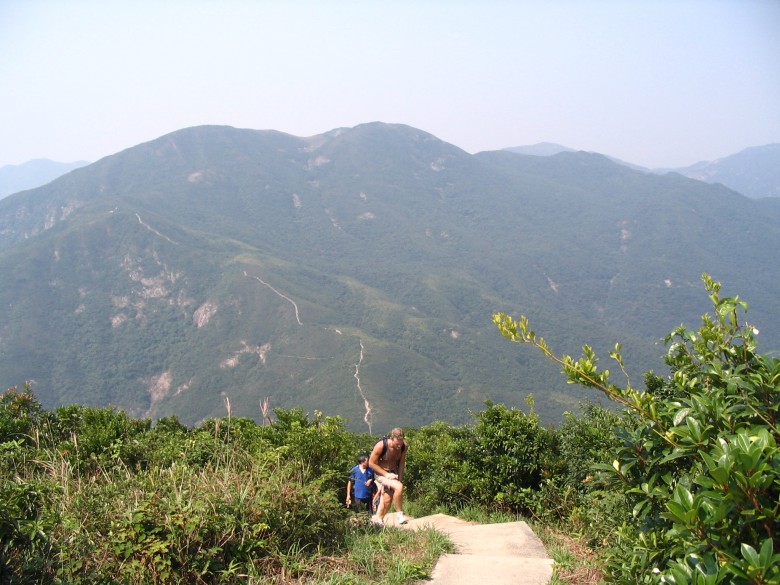 Image courtesy of Wikimedia commons
Hong Kong evokes images of fast-paced city streets and skyscrapers, just 45 minutes from the CBD find untrammelled nature. This trail may have 1000 stairs but the jaw-dropping views of Hong Kong will steel your resolve. This 4.8km hike up Violet Hill and the Twins is a must-do for the adventurous traveller. To get there take a taxi to Parkview.
Level of difficulty: Medium exertion
Distance: 4.8 km
Entrance: Free
Book cheap flights to Hong Kong here.
Also read:
3. Monks Cowl, Drakensberg, South Africa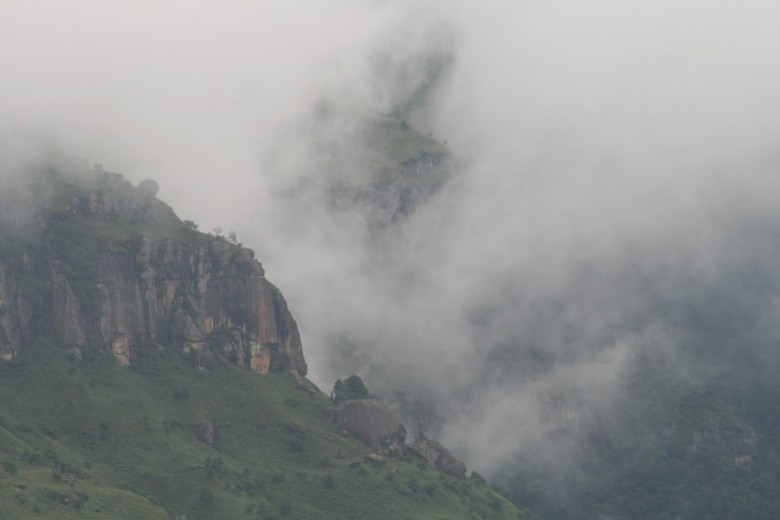 Image courtesy of Mrowe.co.za
The Dragon's mountains in Kwa Zulu are famous for their dramatic peaks. For a gentler hike choose to start at Monks Cowl, the gentle peak sandwiched between majestic Champagne Castle and the Cathkin mountains. Crystal Falls and the Sphinx are a 3km hike from Monks Cowl. You can also do a short hike to Fern Forest where you can picnic by a waterfall. There is so much to explore in this 260 000 ha Maloti-Drakensberg Park World Heritage Site!
Level of difficulty: Easy
Distance: 6 km round trip
Entrance: the day visitor fee is R40 per adult and R20 per child
Book cheap flights to Durban here. Then rent a car for the 3 hour journey to the Drakensberg.
4. Scale the highest peak in Southern Africa the easy way -Thabani-Ntlenyana, Lesotho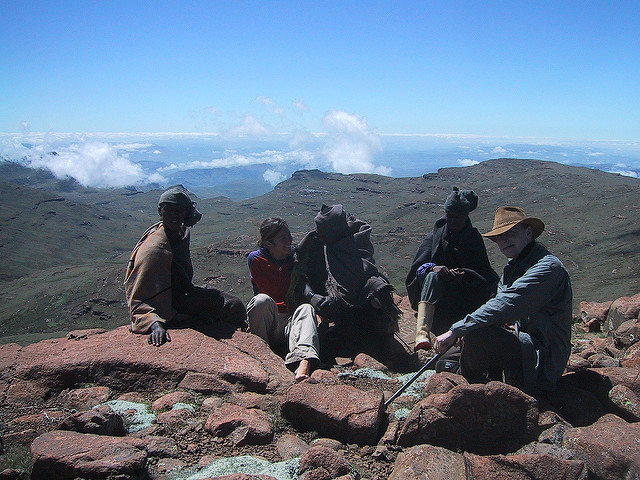 Image courtesy of Henry Bergius via Flickr
Known as "little mountain" in Sesotho, Thabana-Ntlenyana is nevertheless the highest peak in Southern Africa with truly incredible views.
Level of difficulty: The shorter route is fairly easy and will take about 7 and a half hours return
Tip: there is also the possibility of riding to the summit on horse back
Distance: 12 km round trip from Mamokae village or 24 km round trip from the top of Sani Pass
Entrance: a local guide will take your group up the mountain for around R500
5. Spot wildlife on the slopes of Mount Meru, Tanzania
Image courtesy of Wikimedia commons
This live stratovolcano is a serious hike but one that is easier, with much less traffic than its neighbour Mount Kilimanjaro. Keep a look out for Colobus monkeys, water buffalo, giraffe, warthog and dik-dik during the first few days of forest walk. You'lll need a National Park armed ranger to accompany you through the forest sections.
Level of difficulty: Moderately challenging
Distance: 28 km
Duration: 4 days, 3 nights
Entrance: R6600 for entrance and hut fees plus fees for the ranger and food and equipment costs
6. Sugar Loaf, Rio de Janeiro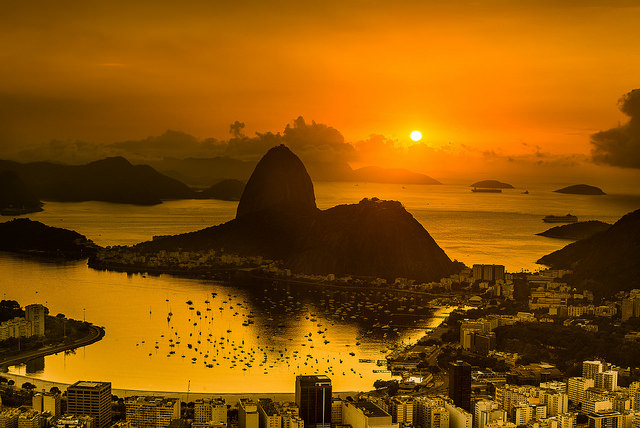 Image courtesy of Higor de Padua Vieira Neto via Flickr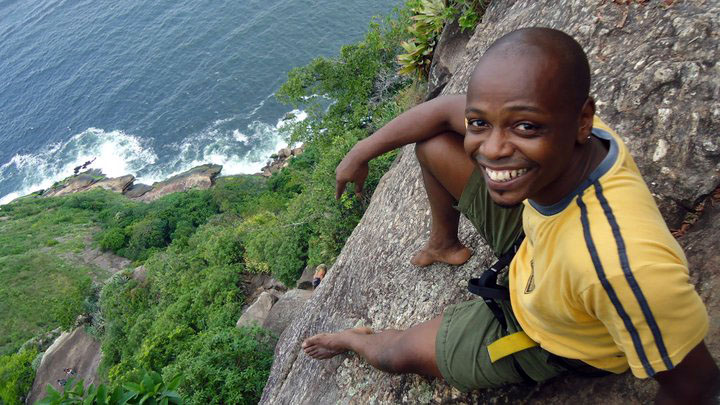 Image courtesy of ancoraue.com
You'll definitely have heard of taking the cable car up Rio's answer to Table Mountain, the photogenic Sugar Loaf mountain but did you know you could hike and rock-climb up in a few hours? Take the Costão do Pão de Açúcar route which is mostly hiking with a very small section of rock-climbing.
Level of difficulty: Moderate, no rock-climbing experience required but you will need to go with a guide.
Tip: the Costão do Pão de Açúcar route is best in the afternoon when it is shaded, plus you have the added bonus of a sunset if you choose to take the cable car down.
Duration: 4 hours
Entrance: R1350 for a 4 hour round trip tour with Rio adventures
7. The highest mountain in the British Isles, Ben Nevis, Scotland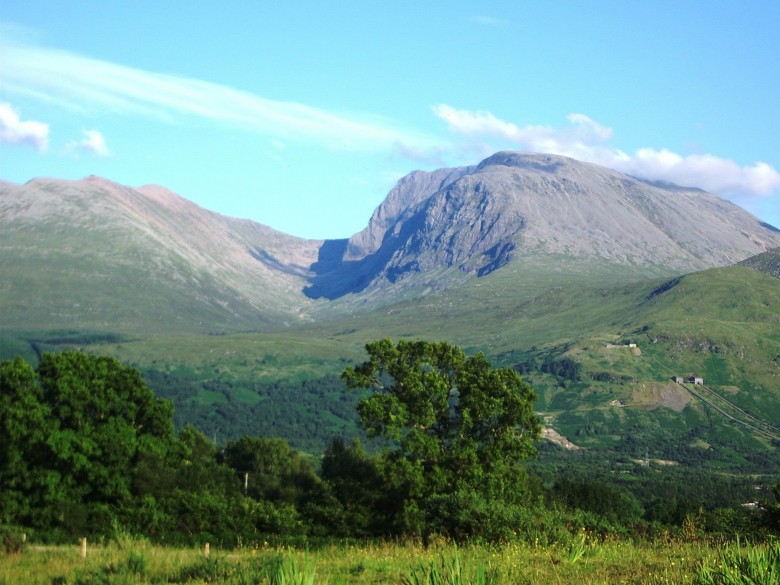 Image courtesy of Wikipedia commons
Known by the locals simply as "the Ben" this extremely popular 8 hour round-trip climb attracts up to 150 000 ascents a year. Most people choose to hike the pony track route. When you reach the summit you might notice the ruins of an observatory. The fastest ascent is recorded at 1 hour and 25 minutes. Random items that have made it to the summit include a piano, a wheelchair, a bed, a barrel of beer and an organ!
Distance: 16 km round trip
Level of Difficulty: Medium Exertion
Entrance: Free
Feeling inspired? Great flights to Edinburgh here.
8. Mount Batur, Bali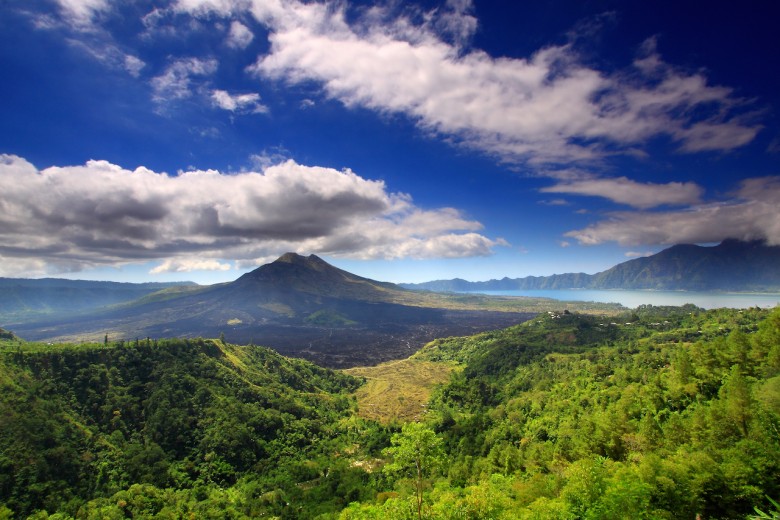 Image courtesy of Tropicaliving Wikimedia commons
Up the ante by climbing an active volcano in Bali! Camilla enthralled us with her daring climb up the second highest peak in Bali – Mount Rinjani -which was fairly strenuous. Mount Batur on the otherhand has the gorgeous views, the lake and the solidified lava yet is also possible to do in a day.
Level of difficulty: medium exertion, straight-forward trek
Duration: a day's hike to the summit
Entrance: Free but hiring a guide will be useful though not compulsory (approximately R400 for a guide)
For a more challenging hike:
9. Swinica, Tatra Mountains, Poland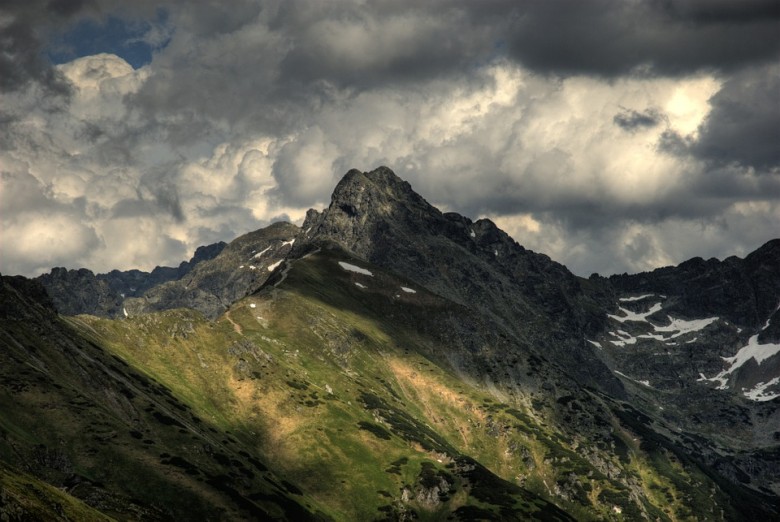 Image courtesy of Pixabay
This fairly challenging mountain in Poland sits on the border of Poland and Slovakia. A great life hack is to take the cable car to reach the 1,987-metre Kasprowy Wierch and then do the three hour hike up to the summit from there.
Tip: There is often a queue for the cable car in summer so it is useful to buy tickets online before hand to speed up the process
Level of Difficulty: Steep but shorter with the cable car part of the way
Duration: 6 hour round trip
For skiing and hiking in the Tatra Mountains find cheap flights here
10. Jebel Toubkal, Atlas Mountains, Morocco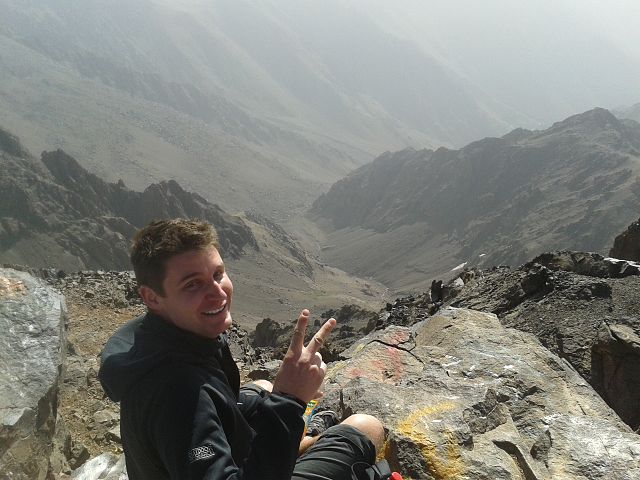 Image courtesy of Wikimedia commons
One of the most challenging "easy" hikes for everyday averagely fit people on our list, you'll need to be relatively fit and must factor in two days to summit Jebel Toubkal in Morocco. You can also do the hike on a mule. The desert landscape will enthrall you and make all the hard work worth it.
Level of difficulty: You will be exerting yourself
Duration: 2 days
Top tip: Stay in Imlil the night before to get enough sleep and adjust to the altitude
Entrance: Free but worth hiring a guide, also factor in over night accommodation in a "refuge" or small mountain cabins.
Find direct flights to Marrakech here.
11. India Venster, Table Mountain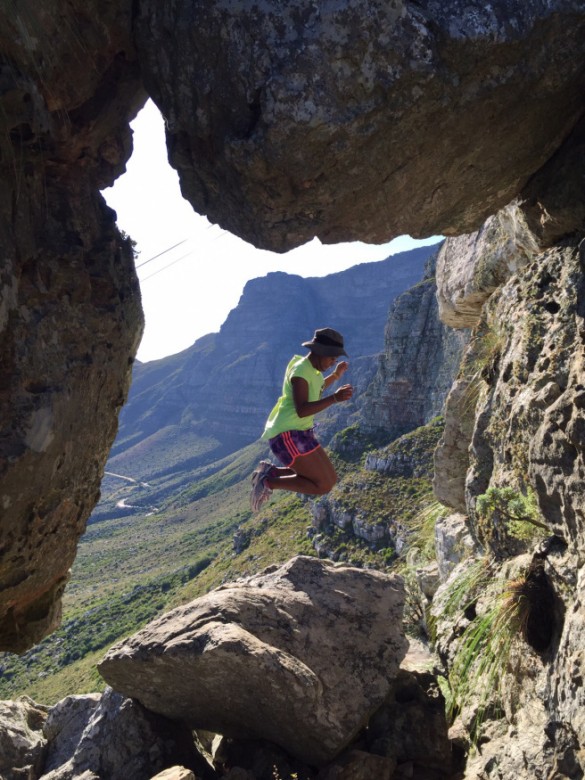 Image courtesy of Smiling Soul Deep WordPress
This excellent half-day up Table Mountain route is a bit of a challenge but nothing an averagely fit person can't handle. You'll pass directly under the cable cars then wend your way around to the back of the mountain taking in unforgettable views. Its named after the window of rock shaped like the Indian continent.
Tip: do not hike in inclement weather or alone and always take something warm to wear and extra water in case
Duration: 2-4 hours up (it is not recommended as your return route as it is quite steep and involves a bit of scrambling)
Entrance: Free
Find the best flights to the Mother City here.
Which are your favourite easy mountain hikes from around the world? We'd love to read about them in the comments below.