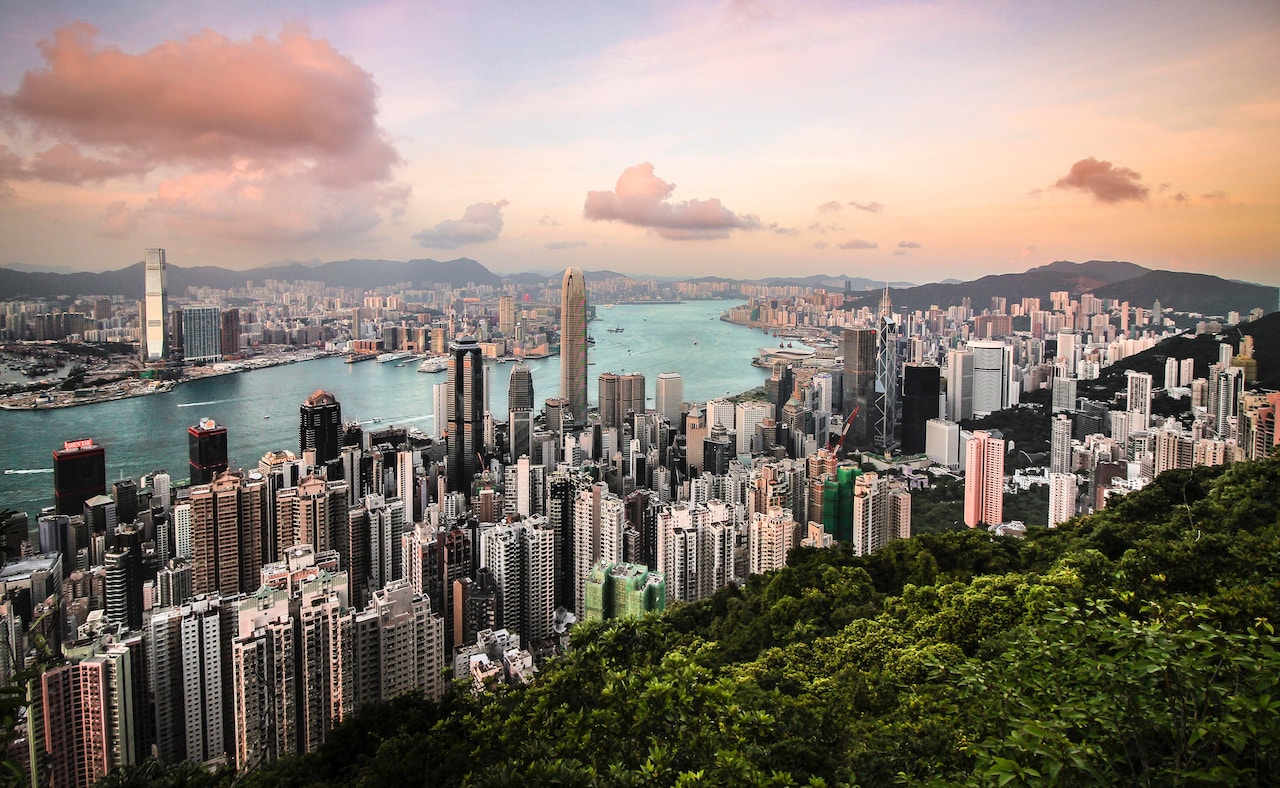 Whether it's dim sum, wonton soup, Michelin stars or champagne brunches, Hong Kong's unique food scene has something for everyone.
Often referred to as the Gateway to Asia, Hong Kong is a place where West and East fuse into one bustling city. The smell of roasting pork intermingles with the sounds of Cantonese and English flying through the hot, humid air. The city never sleeps and even at 4am, there's food, drinks and fun to be had. Food is a big part of the attraction, of course – and thanks to the cultural melting pot which makes up the core of this vibrant city, Hong Kong has a strange and irresistible way of being able to cater to all.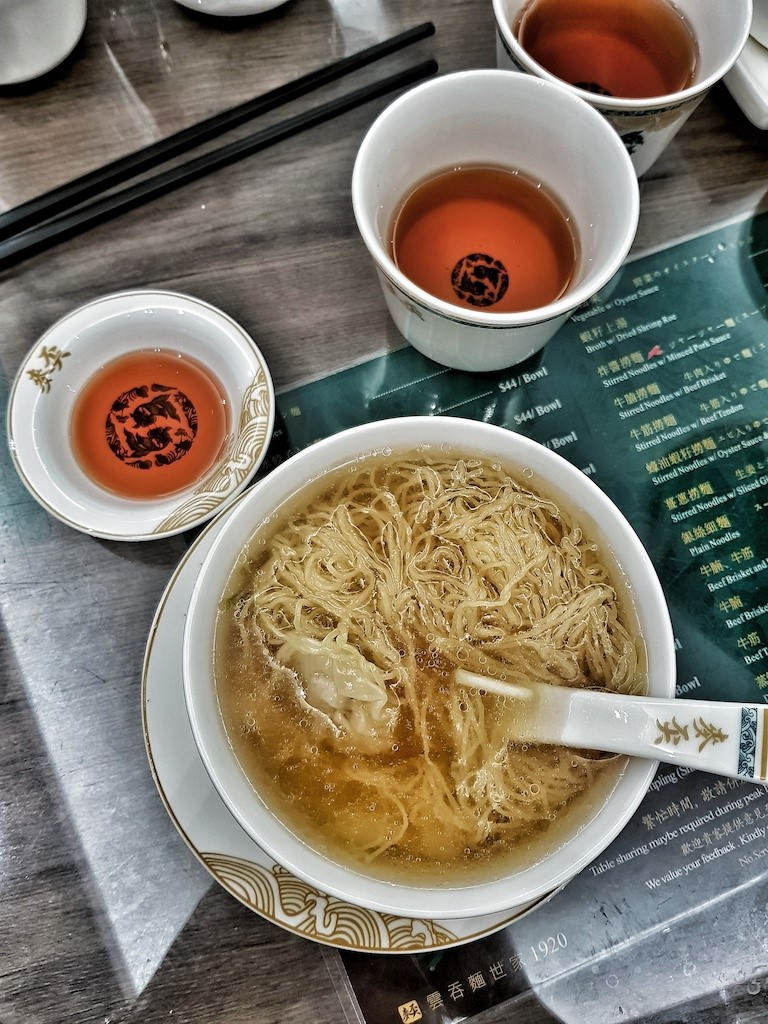 The dining options are endless, and with restaurants all jostling for space in the skyscrapers and hidden alleyways that line the city, you know that the food has to be good for any establishment to survive. There's Michelin stars galore, weird and wonderful sushi rolls, local dishes like fish ball soup and fried pork intestines, or Western options like pizza, British pub food, tapas…the list goes on and on. And what a delightful list it is!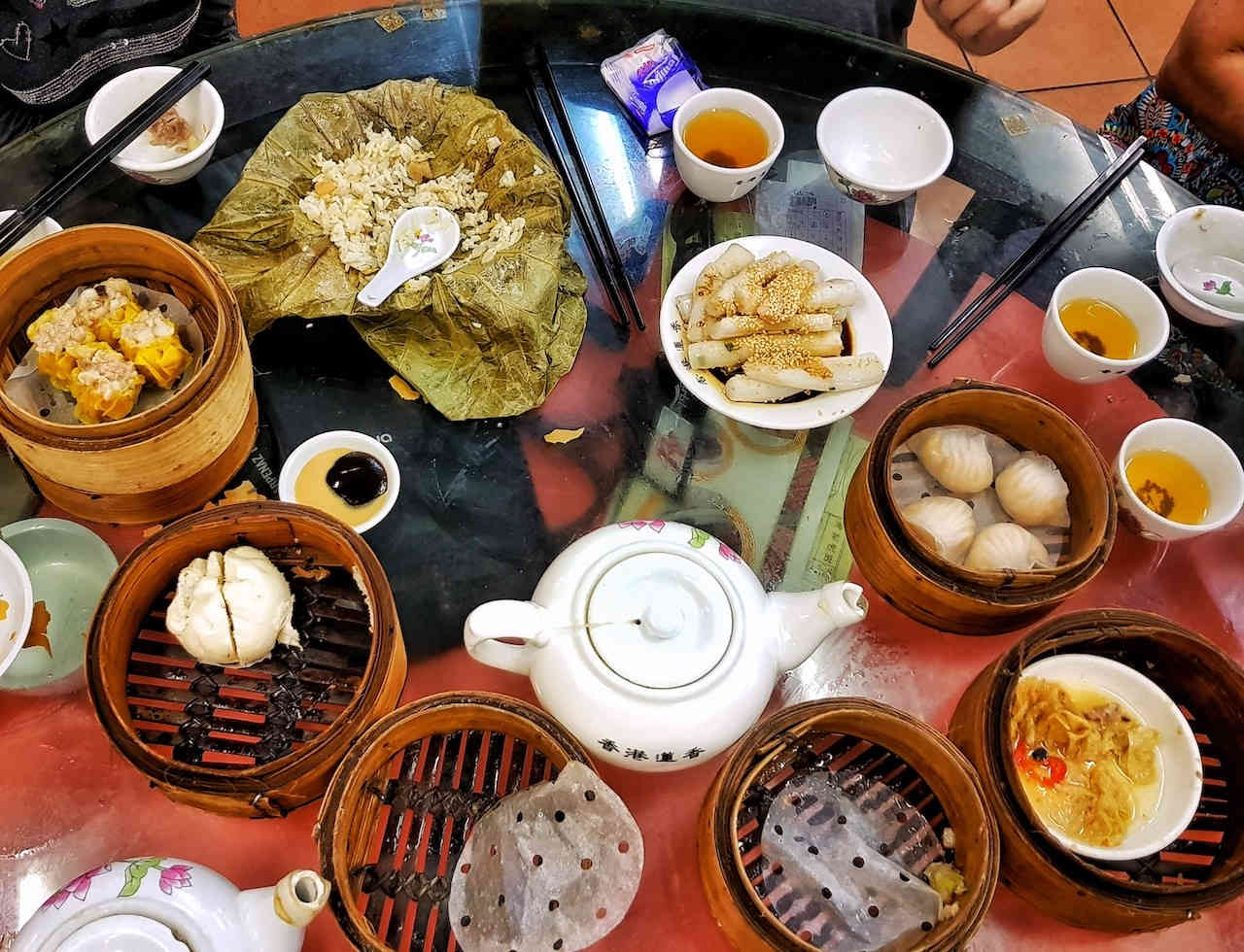 If you're stepping into Hong Kong though, it would be a sin to leave without finding yourself lost in a traditional dim sum house where, unless you speak Cantonese, it's anyone's guess as to what you've ordered from the old-fashioned trolleys which are somehow maneuvered through the tiny gaps between packed tables. Be quick though, it's first come first served in these places and politeness doesn't get you Har Gow (traditional Cantonese dumplings). If you do happen to learn a few choice phrases though, make it 'Cheung Fun' (a delicious steamed and rolled rice noodle served with a sweet sauce and stuffed with pork, shrimp or chicken) and 'Siu Mai,' which is a steamed pork and shrimp dumpling. While in South Africa you might expect deep fried crispy parcels served with chilli or soy sauce, that's not the way in Hong Kong. Dim Sum are eaten pretty much as they come. Why? Well, because they're perfect!
Also read:
Space comes at a premium here, with sky-high rent meaning that restaurants have to do serious business to pay their way. For a truly authentic experience, walk into a local char (barbecued pork) shop and expect to be seated at a table full of strangers. Char sui is one of those dishes that you simply have to try if you're in HK. It's sticky, sweet and delicious. Eat it with the stir fried garlic and onion that comes alongside it, and don't be afraid to ask for bok choy either. It helps to lighten up the meat and rice, and is the perfect accompaniment to a dish which honestly, puts pork ribs on the braai to absolute shame. Gesture, point and do whatever's necessary to place your order over the cacophony of noises emanating from upstairs, downstairs, outside and all around you – then eat fast, pay up and be prepared to be ushered straight outside as soon as you've had your final bite and put down your chopsticks. Don't take it personally! The queues wind down the street, and these hole-in-the-wall food gems wait for nobody.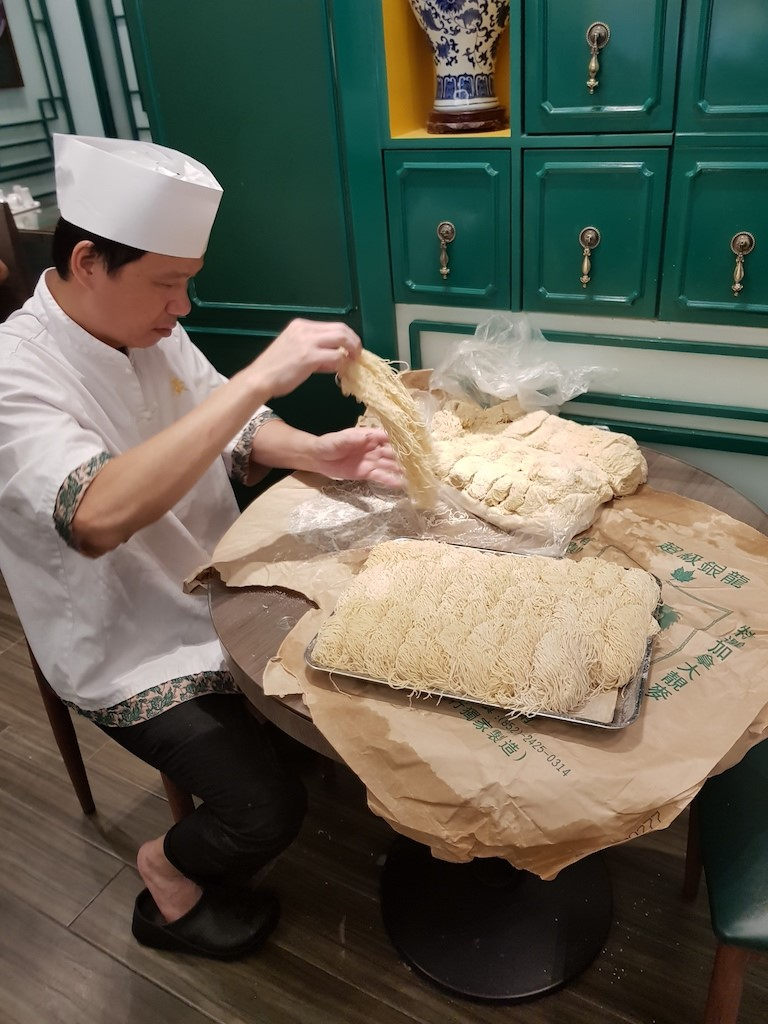 If you're into embracing new things and a bit of culture shock, Ichiran is the place to be. Not only does it serve incredibly good ramen, but it also gives you the best story to tell when you return back home. Most South Africans are used to a fairly standard dining experience typically involving waiters, candlelit tables and an expected level of social interaction that comes with eating out. Not at Ichiran, a Japanese chain which has garnered a serious reputation throughout Hong Kong. Its open twenty-four seven, so if you're lucky enough to stumble upon this place late at night, you can't help but be drawn in by the steady stream of people entering and leaving through the softly-glowing red doors. Step inside, and it's like you've unwittingly entered a parallel universe.
Regardless of whether you come alone, as part of a couple, or with a group of friends you'll be taken to a waiting room and given a number. That is pretty much the full extent of social interaction you'll have for this meal! You're led to a dimly lit, corridor-esque room filled with long tables separated into tiny individual booths. At each booth there are shutters to the side and a blind in front of you, so you have total privacy. Ichiran serves pork bone broth ramen, and only that, but they do it well. Accept that you're about to have the weirdest meal of your life then go ahead and customise the ramen with your preferred levels of heat, oiliness, garlic and spring onions and even the texture and "doneness" of your noodles. Beware, the 'special red sauce' is SERIOUSLY hot. Once you've ticked all your boxes, you simply press a bell and wait for a pair of faceless hands to remove your slip. Minutes later, the same faceless hands appear with a steaming bowl of ramen which is duly placed in front of you before the blind closes once again. Now it's just you and your noodles! One slurp of the broth and you'll see why this chain is so popular. Even after eating at Mak's noodles, a world-famous Wonton noodle soup shop which has been Michelin-awarded, it wouldn't be a push for some to say that Ichiran wins…hands down!
And then there's the brunch. Even in the swankiest of SA's suburbs, "brunch" would probably just mean a breakfast at 11am. Pancakes or eggs benedict, if you were feeling particularly lavish. Brunch takes on a whole new meaning in Hong Kong, where pretty much every restaurant in the entire city from serves a special brunch menu at a better price than usual. There's oysters, buffets, charcuterie and cheese selections, crackly pork belly, the finest cuts of steak or fiery Cantonese flavours galore. The country tangibly slows down over weekend mornings, while a nation usually found hard at work takes a few hours to revel in a rare sense of carefree relaxation. They wine, dine, talk and enjoy their food and the company of those they are with for a few lazy, lingering hours on a Saturday or Sunday morning. If that wasn't good enough, the free-flow wine, champagne and beers at many of the city's popular brunch spots all make for the boozy brunch of your dreams.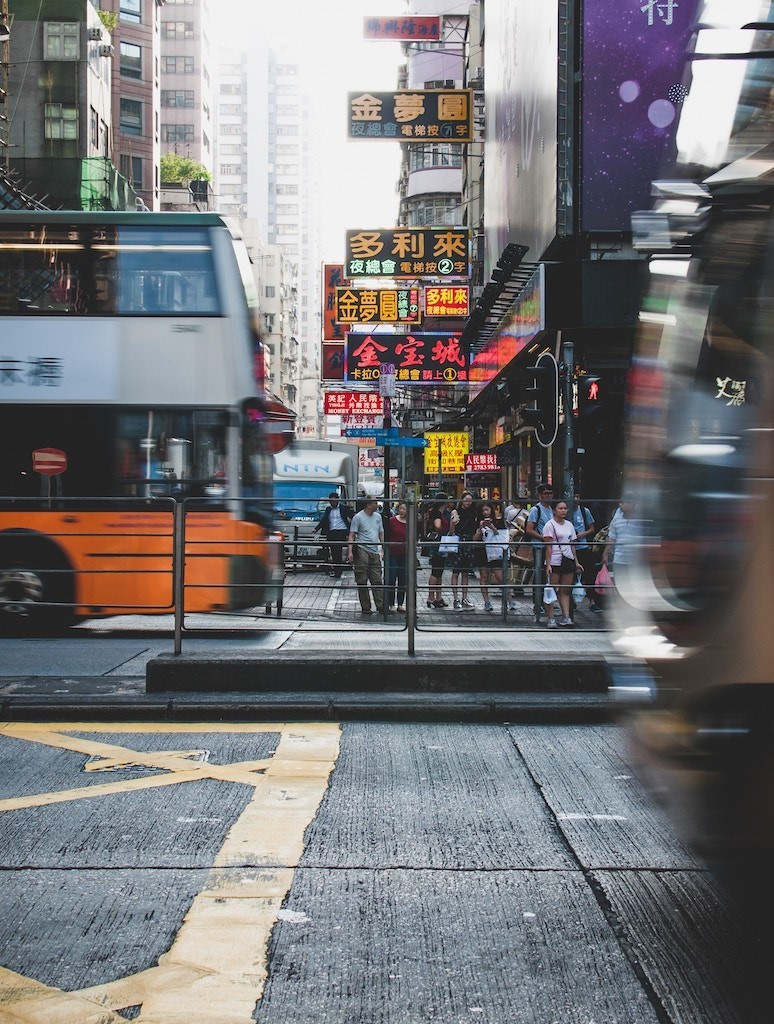 Regardless of what kind of food dreams you want to fulfil; Hong Kong is a food city for everyone. Ease yourself in with familiar dim sum and noodles, or jump headfirst into unidentifiable local delicacies but whatever you do, don't overlook this humble city as a dining destination that can compete with the big guns. Street food aficionados, lovers of Asian flavours and fine dining fans will all find something to suit their palate and their wallet along the many, many streets of this surprising food haven.