As current health and lifestyle trends continue to move in a more environmentally-conscious direction, the concept of ecotourism has become a popular buzzword in recent years. But what exactly is it and why has it become so important?
Join us as we unpack all the need-to-knows about what ecotourism (also known as responsible tourism) is, its effects, what countries are promoting it, and the state of ecotourism in South Africa.
What is ecotourism?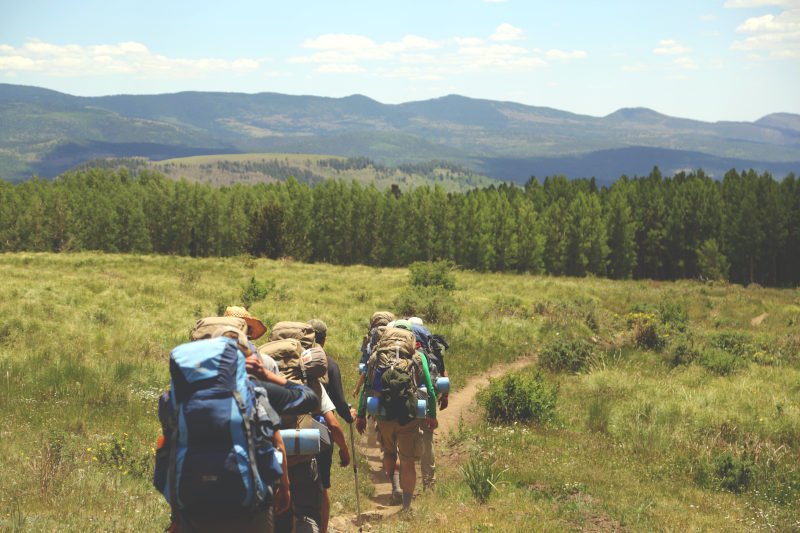 Ecotourism is a form of tourism aimed to minimise the physiological, ecological and environmental impact left by tourists on a location or community. It falls under the umbrella of sustainable tourism which aims to encourage tourists to leave a positive economic, political and environmental impact on any destination they visit.
Responsible tourism encourages both tourists and hosts to abide by some of the following principles:
Minimise ecological and environmental footprints
Educate and create awareness and respect for locations, communities and wildlife
Promote conservation and protection of local nature and wildlife
Engage with local communities in a respectful, positive and mutually beneficial way
Create memorable experiences that help raise awareness of countries' and communities' economic and political situations
Why is ecotourism important?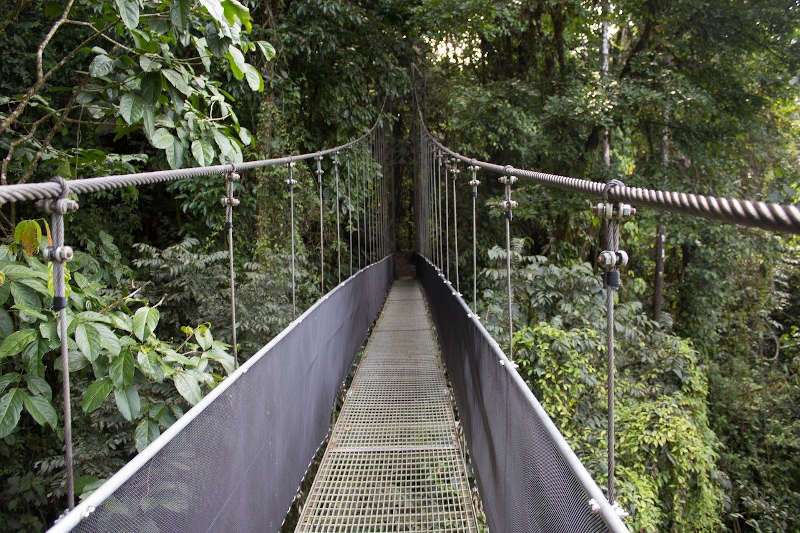 As climate change and its impact on the planet becomes more of an important discussion in popular thought, there has been a growing interest in sustainable development and how tourism can be promoted in a more responsible, environmentally-friendly way.
Mass tourism contributes to overcrowding, environmental damage like pollution and soil erosion, and inflated costs of living that local residents may struggle to cope with. The negative effects of over-tourism can already be seen in places like Maya Bay in Thailand, Machu Picchu in Peru and Venice in Italy.
Sustainable tourism is one of the ways that humanity can tackle the problems of environmental destruction while still being able to travel and explore new places.
Enrichment
Ecotourism is more spiritually and culturally enriching than unadulterated mass tourism because you are able to connect with your surroundings in a more personal and impactful way. When you know that you are visiting and interacting with a place that is benefiting and helping protect it, this can foster a lasting, more genuine sense of connection to the place and its people.
Environment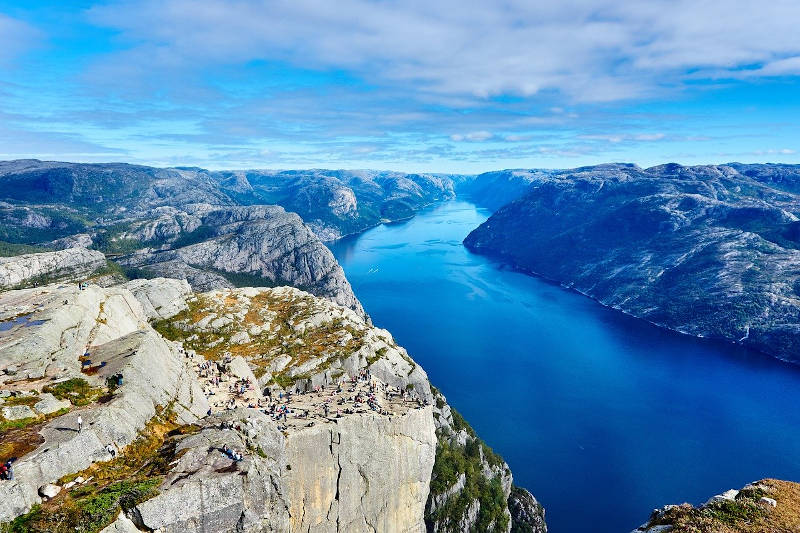 Responsible tourism encourages the conservation and protection of the environment. Ecotour organisations do not offer or support activities that are threatening or harmful to their local surroundings, such as wild animal petting or riding. They also make an active effort to involve the local community in mutually beneficial projects and partnerships.
Education
A great way to learn about a destination, its history and its future is through positive, hands-on experiences and demonstrations, and ecotourism provides this. Whether you are helping to clean up a beach, volunteering at a centre or taking an action-packed hike led by an ecotour group, you not only have the opportunity to learn about a place, you also get the chance to develop new skills.
Find out more about the benefits and impacts of voluntourism.
Economy
Responsible tourism is concerned with leaving a positive impact on a country's local economy. One of the ways it can do this by inviting members of local communities to participate in tours and development projects. This creates job opportunities for local residents who can find employment as tour guides, facilitators, translators and educators. Employed locals can then invest money into their households and communities for development.
What countries are known for their sustainable tourism efforts?
While many countries today are investing more time and resources into the field of sustainable tourism and conservation, there are some countries that have become noteworthy for their ecotourism:
Costa Rica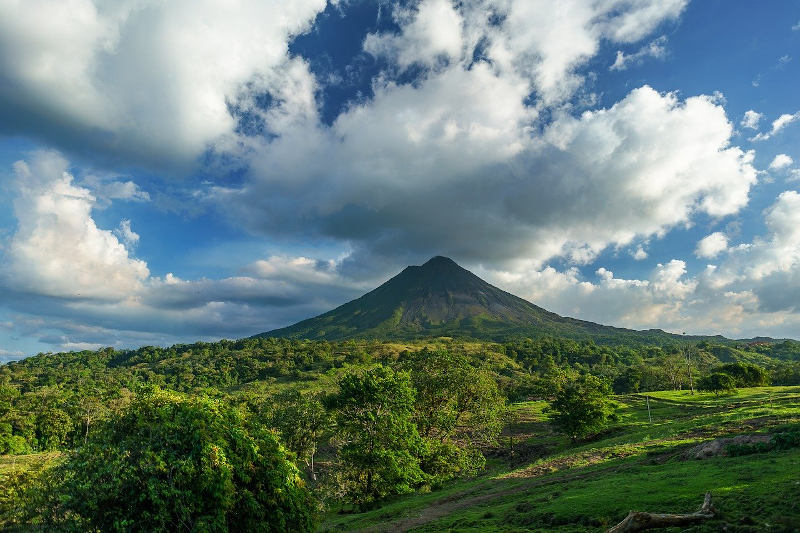 Costa Rica is the country most renowned for its promotion of ecotourism. Having devoted 26% of its land to national parks and wildlife reserves, Costa Rica is serious about its conservation efforts and has successfully integrated environmental protection with economic development. Hike through a coffee plantation or alongside a volcano, taste local dishes at an organic farm or zipline across the jungle canopy!
Ecuador
Ecuador's efforts to protect its best-known natural attraction, the famed Galapagos Islands, is nothing short of admirable. The Galapagos Islands are famous for their unique range of plant and animal species, most of which are found nowhere else in the world!
Ecuador has declared the archipelago a protected national park and marine reserve. It has introduced a number of policies to promote ecotourism and protect the islands. This includes introducing a park entrance fee that helps maintain the reserve, limiting the number of tourists allowed on the island at a time, and employing education programmes about conservation.
Norway
Norway (along with other Scandinavian countries like Iceland) lead the way in Europe when it comes to sustainable tourism and environmental awareness. Norway ensures its ecology and natural surroundings are protected by placing strict limits on hunting, fishing and commercial ventures like oil drilling. Eco-friendly activities in Norway include tours through the famous fjords (kept in pristine condition due to their protected status), river rafting, kayaking, caving and hiking!
Start planning your next eco-trip with G Adventures!
What about Ecotourism in South Africa?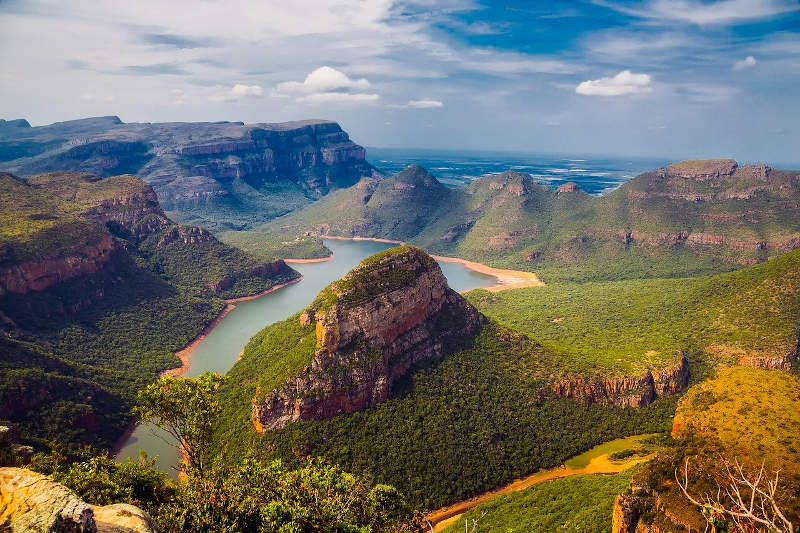 Ecotourism in South Africa is one of the most important sources of revenue for the country, which is fantastic for both the environment and the economy! South Africans are known to be proud of the incredible biodiversity that South Africa possesses, and are extremely passionate about protecting the local environment.
Protected national parks where wildlife, birdlife and nature can thrive include places like the Kruger National Park, Addo Elephant Park and iSimangaliso Nature Reserve. Nature reserves like Blyde River Canyon, Silvermine Nature Reserve and Table Mountain National Park help conserve the endemic flora and fauna found only in South Africa. Eco-friendly initiatives like recycling are popular, and many restaurants are no longer serving single-use plastic straws.
How to travel sustainably
Here are a few general tips for how to travel more sustainably on your next trip:
When possible try to fly directly to a destination as it creates less carbon emission
Consider driving if your destination is local. Try and carpool with a friend if need be, or hop on a bus
Pack reusable grocery bags and reusable containers to avoid using single-use plastic
Don't support wildlife reserves or organisations offering wildlife interactions that are harmful to the animals, such as cub petting or elephant riding
Get more tips on how to be an eco-friendly traveller!
What country would you like to add to your ecotour bucket list, and what would you like to do there? Let us know in the comments below. We'd love to hear from you!
________________________________________________________________________________
Cure your cabin fever and travel within the comfort of your own home with our guide to VR travel!
Go on a journey of culinary discovery with our list of traditional food from around the world!
Get all your lockdown survival tips with Travelstart.co.za
Disclaimer!
All information on this page was correct at the time of publishing and may change at any time without prior notice. Travelstart will not be held liable for loss or inconvenience resulting from the use of out-dated or incorrectly noted information.