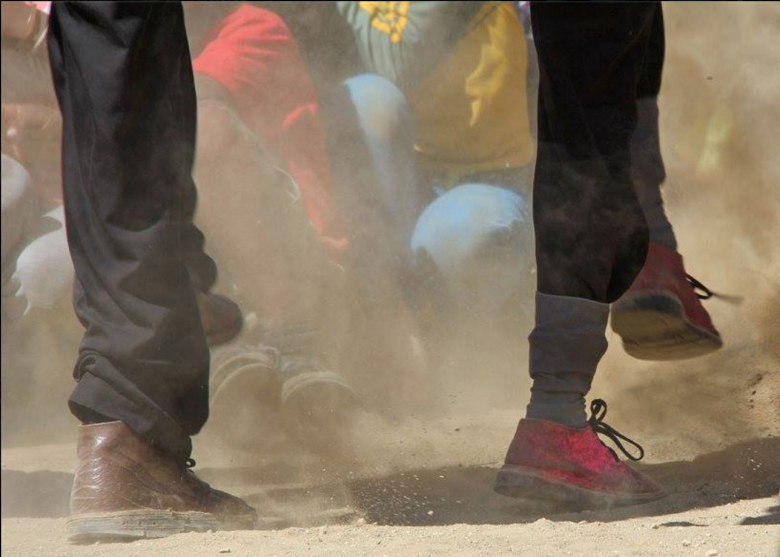 One of the many qualities I love about the Karoo is that it is loosely-defined. No one is quite sure how far it extends, all one can say is that it's home to the best hospitality you'll encounter anywhere. This unique semi-desert landscape with its small towns packed with life and character is only a few hour's drive from most major cities. When colonisers first ventured into the interior it was with fear of the harsh Karoo conditions; these days you'll encounter every comfort, charming towns and delicious food for a welcome respite from city-living. This winter get ready for weekends away with a difference- Travelstart brings you 10 festivals to surprise and delight. In calendar order: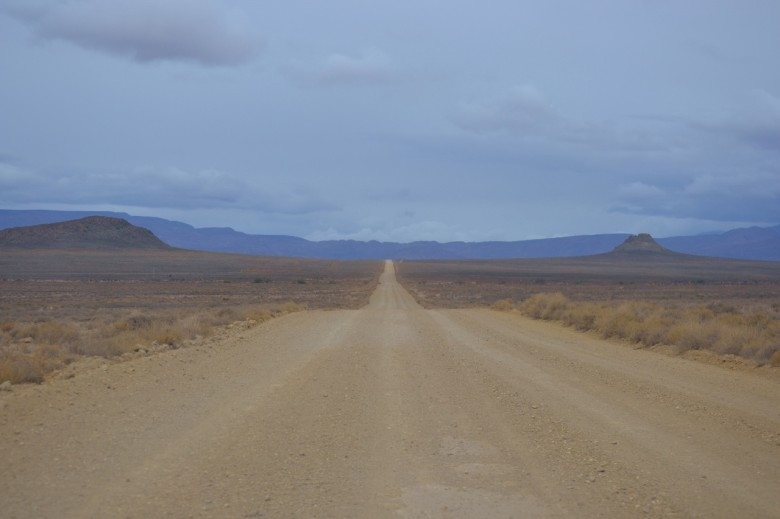 1. Calling all foodies- the Karoo Food Festival, Cradock, 29 April – 1 May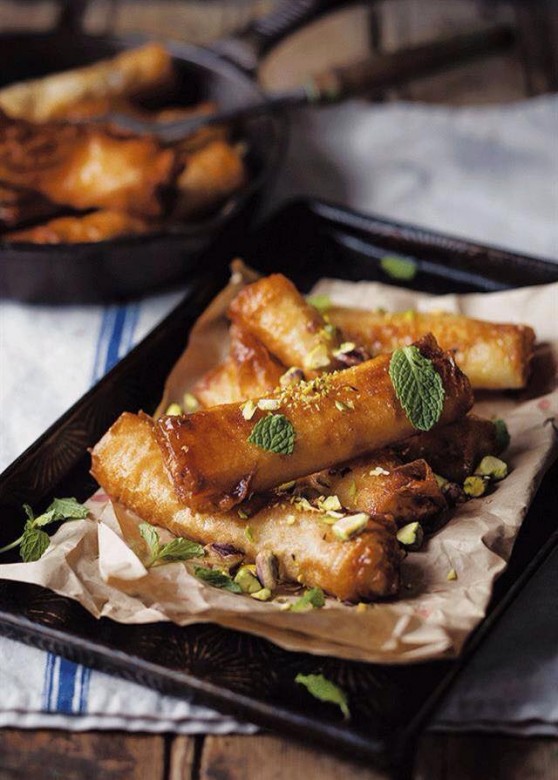 Courtesy of The Karoo Food Festival on Facebook
Tuck in to some local delicacies at this festival which is in its fourth year and going strong. Learn how to make your very own "karoo sushi" at the Orange Grove Food Stall on the Friday night only! R50 bookings essential. Email karoofoodfestival@gmail.com for more info. Other specialities to look forward to include karoo lamb bunny chows!
Where: Cradock
When: 29 April – 1 May 2016
Top tip: Be sure to stop in at the Dagga Boer Padstal on the way there for local delights such as slap hakskeentjies (onions in a mild mustard sauce), boeremeisies (apricots in an almond-infused witblits), and turksvystroop (thick prickly pear syrup) as well as dried fruit and Dutch cheeses.
N10 | 35km after Cookhouse if you're driving from PE.
2. Afrika Burn, Tankwa Karoo, 25 April – 1 May 2016
Courtesy of Michael Groenewald via Instagram
This version of Burning man retains the start-up, artistic spirit of the original. Set in the dusty, beautiful Tankwa desert in the Karoo this festival of art and music is a smaller version of the Burning Man festival in the Nevada desert. Go for the astounding stars in the clear sky and incredible artwork.
Where: the Tankwa Karoo
When: 25 April – 1 May 2016
3. Castle Lager Eastern Cape Biltong Festival, Somerset East, June 17 – 18
Courtesy of karoobokkie via Instagram
This annual celebration of one of the best things in life – biltong – is a quarter of a century old this year! The brainchild of Bedford farmer Willem de Klerk, the festival draws a fun, food-loving crowd from far and wide. The activities centre around the Somerset East showgrounds where there are over 300 art and food stalls and a busy program of events. You can look forward to a friendly, fun weekend and lots of delicious kudu wors, burgers and biltong!
Where: Somerset East
When: June 17- June 18 2016
4. Klein Karoo Klassique, Oudtshoorn, 11 – 14 August 2016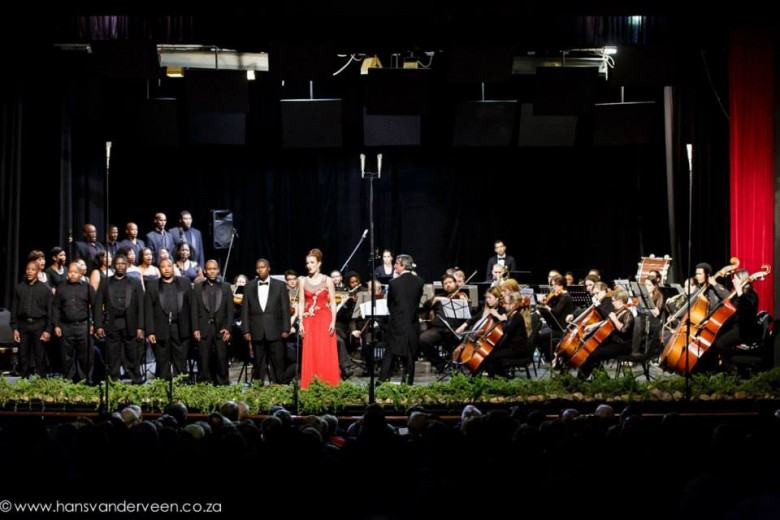 Courtesy of Hans Van der Veen via the  Klein Karoo Classique Facebook Page
Fine music, fine food and fine wine make this late winter festival a must-visit. Just a 2 hour flight from Johannesburg to Goeorge and a quick 50 minute drive from George to Oudtshoorn, a 5 hour drive from Cape Town, and 4 hours from P.E. this is a surprisingly accessible weekend trip. This ostrich capital of the world is home to much more than elegantly-feathered bipeds.
Where: Oudtshoorn
When: 11 – 14 August 2016
Find cheap flights to George here.
Also read:
5. Port, no starboard at the Calitzdorp Port Wine Festival, June 16 – 19, 2016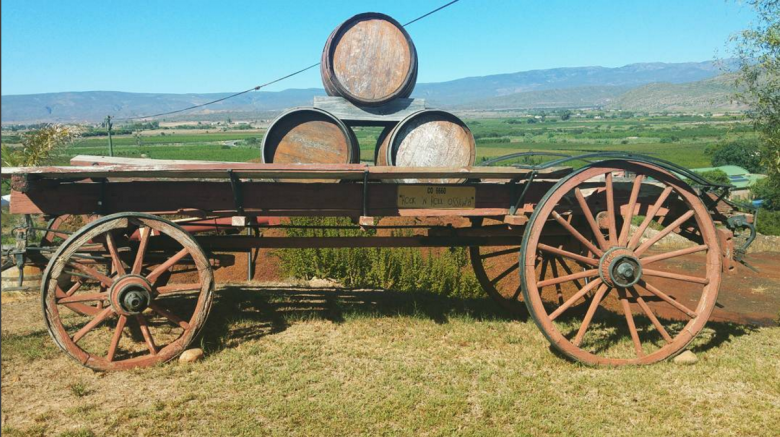 Courtesy of lunar_berry via Instagram
Calitzdorp produces some of the best port in the world and what better way to celebrate it than with a festival.
Where: Calitzdorp
When: June 16 – 19 2016
6. Catch an award-winning dress-rehearsal at the Platteland Preview, Smithfield, June 24 – 26 2016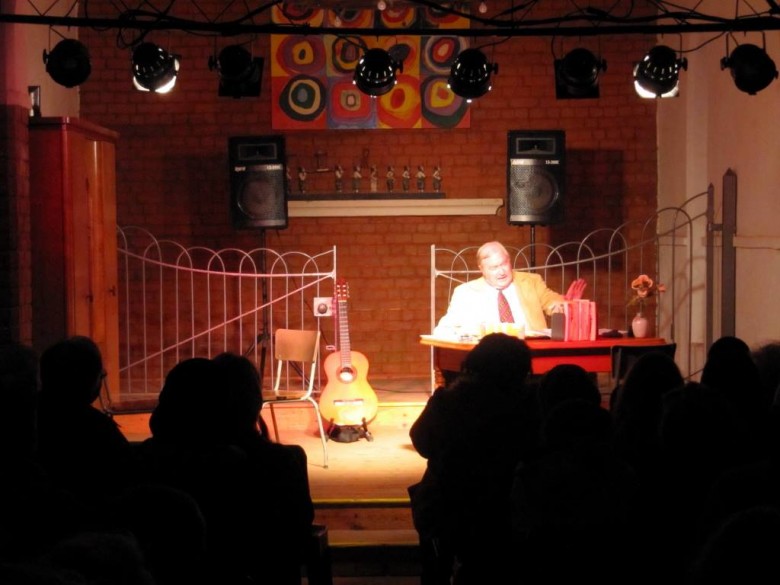 Courtesy of The Platteland Preview on Facebook
For two days each year, right before the Grahamstown festival, many of the actors travelling to perform in Grahamstown stop over for dress-rehearsals in Smithfield. This is an excellent opportunity if you're not planning to make the main festival to see internationally-award-winning, premium-quality theatre in a friendly, community setting.
(Yes, this isn't the Karoo but the atmosphere in the platteland is similarly charming and low-key.)
Where: Smithfield
When: June 24 – 26 2016
Also read: 
7. Schreiner Karoo Writers Festival, Cradock, July 22 – 25 2016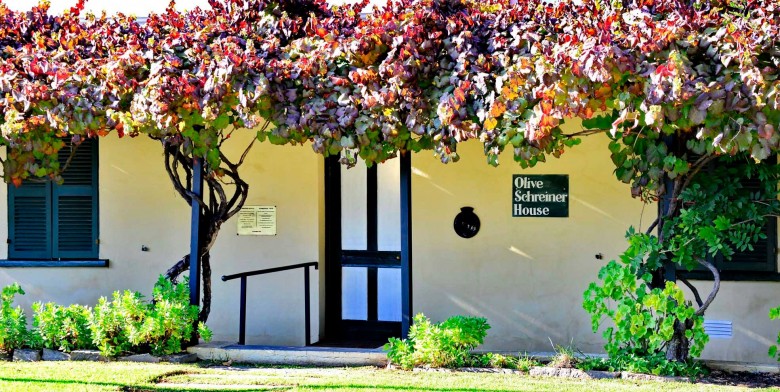 Courtesy of the Karoo Writers Festival on Facebook
Olive Schreiner fans and lovers of the written word gather in Cradock each year to hear readings from well-known South African poets and writers. Human rights activist, pacifist and intellectual, Schreiner lived in Cradock for many years and wrote beautifully of the unique Karoo landscape and its people.
Where: Cradock
When: July 22 – 25 2016
8. Eat a smiley at the Hantam Meat Festival, Calvinia, August 26 – 27 2016

Courtesy of the Hantam Vleisfees on Facebook
Home to the world's largest post box, Calvinia is a charming town with a seriously delicious festival. Meat-lovers this is for you!
Top tip: Send a letter – every letter that is posted from the gigantic postbox gets a hand-stamp with a flower as an emblem. Definitely visit the Akkerendam Nature Reserve, three kilometers north of Calvinia set in the Hantam mountains. Seek out the rare, indigenous star tree. The Calvinia Museum is worth visiting -it's housed in a 1920's art deco styled Jewish synagogue.
Where: Calvinia
When: August 26-27 2016
9. Dance the Nama-Riel at the Williston Winter Festival, September 1 – 3 2016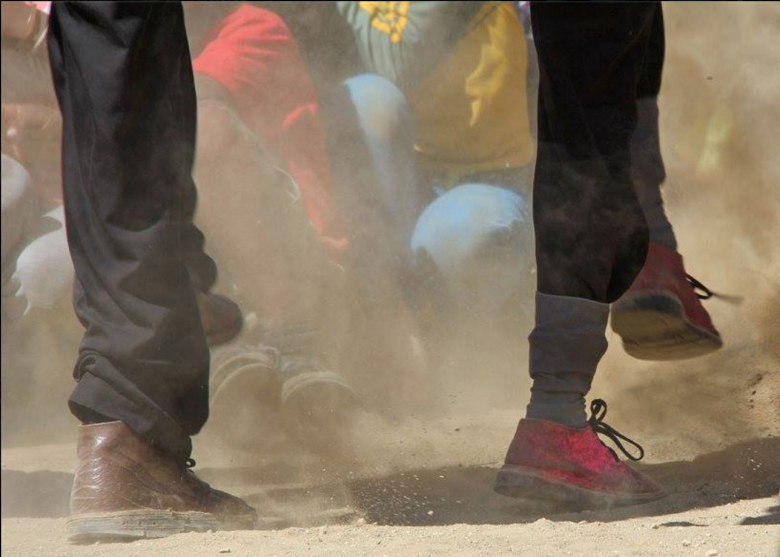 Courtesy of the Williston Winter Fees
103 km north-east of Calvinia and 140 km south-west of Carnarvon tucked away in the big skied Northern Cape Williston is a dorpie waiting for you to discover. Incredibly talented dancers show-off the famous Nama-Riel. Good riel dances are known to kick up a lot of dust! There is music, there is dance and don't forget that famous Karoo food!
Where: Williston, Northern Cape
When: 1 – 3 September 2016
and to look forward to next autumn…
10. The Nieu-Bethesda Pump Palooza Festival, end of March 2017

Courtesy of Bianca Swarts via Instagram
Nieu-Bethesda has no bank, no ATM, no petrol pump, doctor, pharmacy or supermarket so why would people come here? Because it's a charming town with tranquility like you can't imagine. Get away from it all to this picturesque Karoo haven. If you're there at the end of March you're in for a treat with the pump palooza pampoen festival, celebrating the enormous pumpkins which grow in the area.
When: end of March 2017 (sorry you just missed this winter's)
Where: Nieu-Bethesda
Bonus: The Nieu-Bethesda Festival of Lights for New Year 2016/17
#happynewyear #nieubethesda #karoo #southafrica #lantern #festival @oh_hello_liezel @linxibotha @elizna86
Not a winter festival but definitely one of the most memorable and special ways to spend your New Year's Eve in the magical Karoo town of Nieu Bethesda. Join in the lantern festival- you can make your own lantern at the community centre (get there at 8pm) then join the parade of soft lantern lights as the year draws to a close. Cost: Free. Bethesda Arts Centre, Muller Street, Nieu Bethesda, call 049 841 1731 for more info.
When: 31 December 2016
Where: Nieu Bethesda