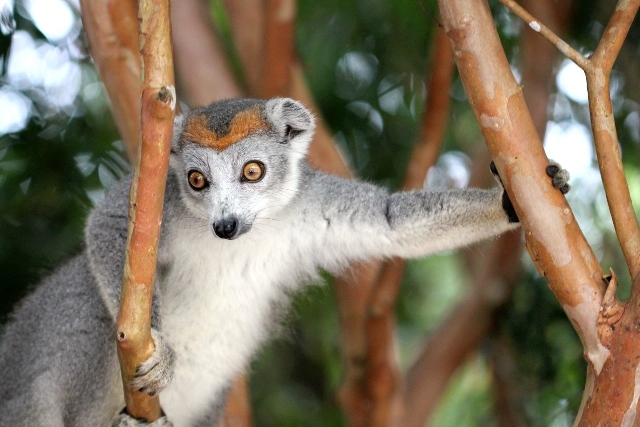 If I say Madagascar – do you say Lemur?
This seems to be the one thing that everybody knows about the rather large piece of land that broke away from the African continent to find its evolution exempt of influence; an island with a rich history that features waves of settlers, colonialists and regal Kings. With a diverse geography, giant baobabs, endless coastline, hills and challenging roads. Not to mention the unique assortment of animals that sets my Southern African neighbor apart. All these things had me long dreaming of a trip to Madagascar when I found myself a winner of return Airlink tickets to Antananarivo.
Given that my time on the ground was limited to six days and five nights, I needed to be smart about my routing and areas of choice. The first decision I made was to take no internal flights, as no matter how we look at it, hours at an airport are hours lost. This limited my distances and cut away some northern and western destinations. Yet taking a closer look at the map and liaising with local ground operator Ben of Madagascar Tour, I opted for a night in the capital Antananarivo on either side, one night near the Andasibe Reserve to see the lemurs and two nights in the Palmarium Reserve on the East Coast.
Distances are greater than they appear; roads are slow and traffic can be heavy. The routing that I selected provided the perfect balance of movement, exploration and relaxation. It started with my arrival in Tana where Ben and Tina met me; Tina would be my driver-guide for the duration.
Antananarivo is a beautiful city. Built on seven hills, her distinctive architecture, ochre painted walls and rusty tin roofs that are set to shimmer in the evening light. Streets are connected by narrow stairways, throughout vibrant markets, cobbled streets, churches and old palaces. Whichever way you look, views are hues of African gold.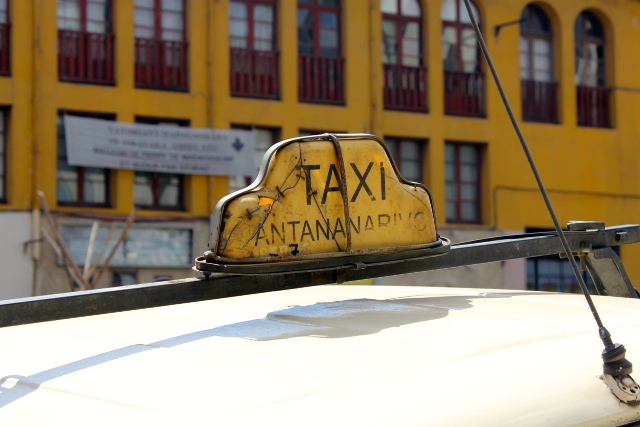 My first night was spent at Hotel Pallissandre with a good spa and restaurant, gym and swimming pool. Once in my room I flung open the doors to my balcony and the city's skyline. It was instant appreciation. From here I could walk to the vibrant Analakely market where the vendors were closing shop for the day. Locals lingered for relaxed chats and I stood out in a world where nearly all activities are focused on residents. I was there to capture voyeuristic memories.
The morning had us heading East on potted roads towards the portal city Toamasina; landscaped views, fanned palm trees, rice fields and farmland interspersed with settlements, hostelys and traders. With each bend more trucks, taxis and vintage fiats with laden rooftops.
My first stop was the Peyrieras Reptile Park where I was guided through the carefully maintained enclosures and shown the collection of chameleons, lizards, crocodiles, butterflies and snakes gently cared for here. I had read about the illegal trade in these animals and my guide detailed their vulnerability to me.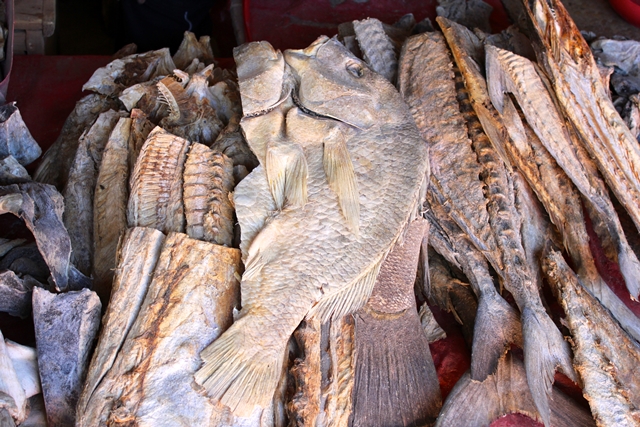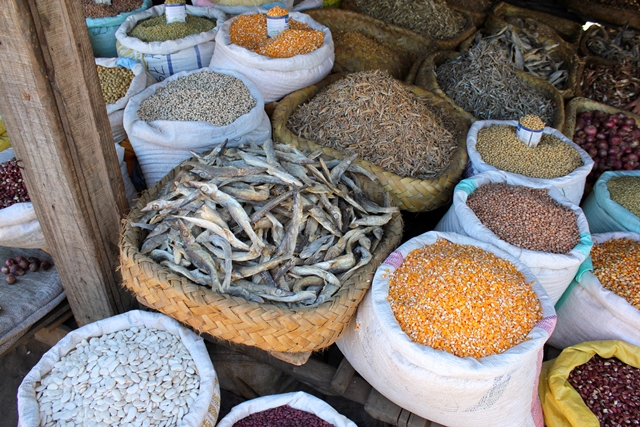 After lunch in Moramango back in the car towards the Vakona Reserve. Here you cross a river by canoe to an island and protective sanctuary for lemurs. The visiting guests supplement their diet, although they have a large forested area and forage at leisure all day. The nearby Vakona Hotel offers horse riding and forest trekking.
If you want a close and personal encounter with lemur, this is the place to do it and even though the purest in me wanted to protect them from human interaction, I felt comfort knowing they were protected in this sanctuary. I loved their gentle touch and the ability to truly look into their eyes and seek the difference between them and the monkeys we are more familiar with.
You can stay as long as you like and after a couple of hours we visited to the Andasibe Station where red train carriages caught the evening light and residents, children selling sticky donuts to travellers whilst others played on the tracks. The passenger train stops here three times a week and in earlier days had brought Gerald Durrell, Prince Phillip and David Attenborough to this famous Park.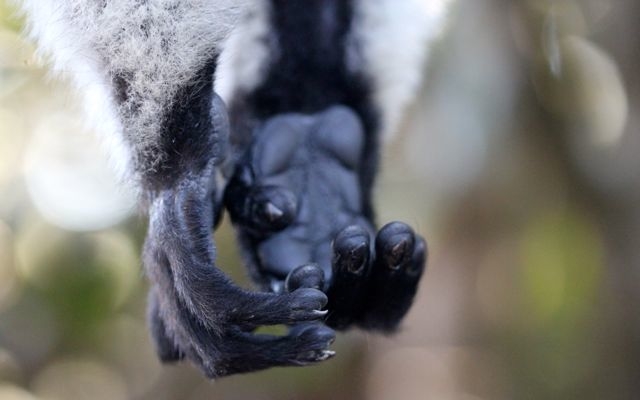 That night I stayed in Andasibe at Grace Lodge – simple sweet rooms, gas for heated water, power between 6 and 9.30pm, lovely grounds. All you could really need in this environment. I booked a morning of trekking in the Andasibe National Park through montane forests with rare orchids, waterfalls, birds and a variety of lemur. Given its close proximity to Tana, this is one of the country's most popular parks to visit for a night or two, or even as a day trip. It is also where you come to hear the call of the very special Indri Indri.
There are various activities and route options available, ranging from two to five hours. I recommend that you take a guide who will not only direct you to where the lemur are to be found but also offer names of the indigenous trees and birds and insightful facts into the way of life in this part of the country and the challenges that conservation efforts face. As far as the sounds of Africa go, I have added the Indri's song to my favourites, together with the roar of a lion, cry of a fish eagle and laugh of the hyena. They all resonate strongly with my sense of belonging.
We trekked along shaded pathways, always listening for a branch to crack, movement above, any indication of where the lemurs were. I was lucky enough to see the Eastern Lesser Bamboo Lemur, Common Brown Lemur, Black and White Ruffed Lemur, Woolly lemur, Sifaka and the much admired Indri.
By midday back on the road towards Manambato on Lake Ampitabe where I climbed onboard a small boat for a one hour transfer to the Palmarium Reserve. Disembarking onto the wooden jetty, lapping water, white sand underfoot, the occasional palm tree and concealed walkways between the greens, I was convinced I had arrived in heaven. Situated in a 50ha rain forest reserve, Hotel Palmarium was a wonderful surprise. Constructed from wood and woven palm leaves, no glass just shutters. A hammock perfectly positioned on the deck for true relaxing. Beds simply made with light cotton sheets. Bathroom facilities with a shower that had hot water thanks to the fires that are lit in the mornings and evenings. All within meters of the most beautiful beach I have ever seen.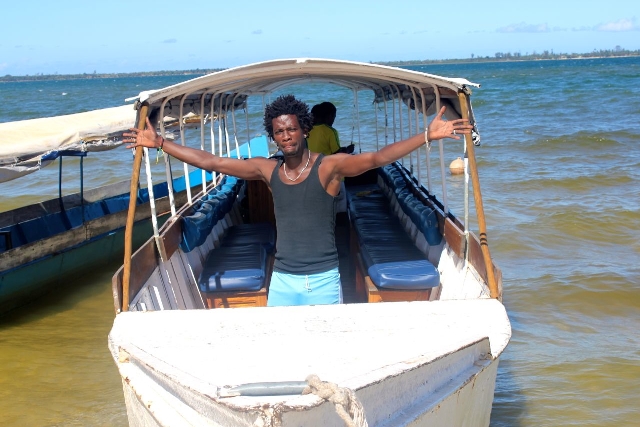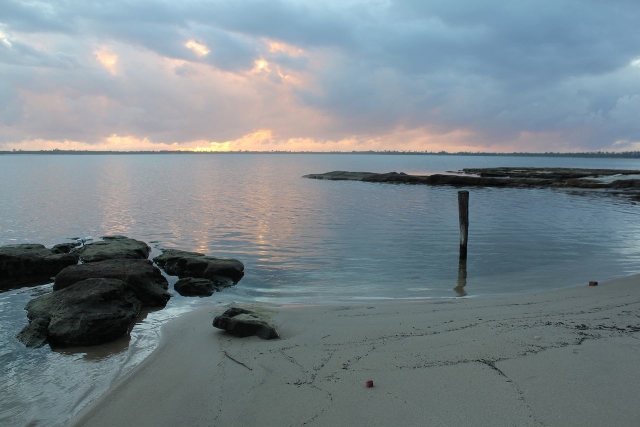 Activities include educational guided tours around the grounds to learn about the vegetation and community projects, traditional dancing, hiking in the rain forest, and a visit to Andranokoditra, the local fishing village that lies on a narrow strip of land between Lake Ampitabe and the Indian Ocean. Walking down to the water each morning at sunrise, I was completely taken with this reserve and its unspoilt pristine offerings. It humbled and reminded me what mattered most in life.
Back in Tana my last night in Madagascar was spent in the old town atop the Red Hill, at Hotel Le Pavillon De E'myrne; very near to the Japanese Embassy, a collection of art galleries and walking distance to the popular KuDeTa Restaurant. Built in the 1930's and meticulously restored, this charming 13 rooms guesthouse maintains an element of history with its art, antique furniture and French colonial ambiance.
I rounded off my far too brief Madagascan adventure with a half-day city tour that included walking L'Avenue de l'Independence, a visit to the Queen's Palace, the Catholic Cathedral and the numerous markets. My visit had come to an end and I could not believe how much I had managed to fit into just six days. Enough to offer a wonderful taste of this Naturalist's Promised Land with its thrilling diversity and endless lure.
As I arrived at the airport and said my goodbyes I had never felt more proudly African. I felt that I belonged and knew I would be back.
Useful information for travel to Madagascar
SA Airlink flies directly into Antananarivo from Johannesburg.
South Africans require visas that are easily obtained at no cost.
The booking agent that I used is Benjamin Raveloarimnana of madagascar-tour.com who worked with me to design an itinerary best suited to my interests and limited time frame.
In the capital Antananarivo be careful not to carry your valuables, there is a problem with pickpocketing and petty crime.
Ensure you have enough money for Airport Departure Tax.
There are very few ATM's to be seen so make sure you've carrying cash.
All words and images by Dawn Jorgensen.
---
Dawn is a natural born traveller with more than a decade's experience designing dream holidays and taking many herself as The Incidental Tourist. She shares her experiences, photographs and anecdotes with others afflicted by the gift of wanderlust.
Related articles across the web