What does your dream trip to Zanzibar include? The popular island destination is a must-visit for many who travel as the endless, golden coastline is said to be of the most beautiful on the entire African continent! If you're wondering how to spend your time on the island, then you've come to the right place as we've put together a list of the most amazing things to do in Zanzibar.
Stone Town
This traditional town is a beautiful mixture of influences taken from the Swahili, European and Arab cultures that have shaped the design of the town. Walk down the cobbled streets and marvel at the architecture, and then try your hand at bargaining at the local souks around town. Stone Town has something for every kind of traveller, from high-end cocktail bars to tasty street food stands, trinket shops and everything in between.
Scuba Diving
One of the main attractions on this beautiful island would most certainly be scuba diving in Zanzibar. To take full advantage of this activity, you should consider planning your vacation around July/August and/or February/March. The two main areas for scuba diving can be found in the archipelago of the island and also south of the island, known as the Mafia Islands. If you're unsure of where to start, have a look at our complete guide to diving in Zanzibar.
Marine Sightseeing
If you'd love to catch a glimpse of some of the Indian Ocean's beauties, then try one of the best things to do in Zanzibar in the month of March. This is, traditionally, the start of the rainy season on the island and the best time to spot turtles and dolphins. If you're looking to spot the majestic humpback whales, July to November is your best bet! The most popular spot to see dolphins is from Kizimkazi Village, in the south of the island archipelago. There are also plenty of diving opportunities to enjoy along the coasts of the island. The water temperature averages around 26 degrees Celsius, so you're bound to spot plenty of tropical fish, enjoying the region's warmer waters.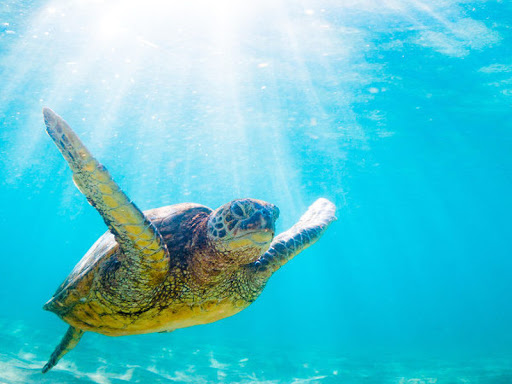 Coral Reef Snorkelling
There is nothing quite as enticing as seeing the marvellous display of the varying, colourful coral reef at the bottom of the ocean floor in Zanzibar. Go snorkelling with a guide and enjoy the sights of what mother nature has created. There are public and private snorkelling spots in Zanzibar, so make sure to hire a good guide to find the best gems along the coastline and beyond. Popular snorkelling spots include Chumbe Island, Mnemmba Island and along Kendwa beach as well.
Spice Tour
Allow your nose to lead the way through an exotic array of spices, fruits and herbs with one of the famous spice tours. During these walking tours, you will visit a spice farm and partake in smelling and tasting some tropical flavours and aromas, such as lemongrass, vanilla, turmeric and so much more. Zanzibar is known as the Spice Island for a reason, and many who visit the island leave with an array of spices and herbs to take home. Start your tour in Stone Town, and make your way to various farms across the island with a designated tour guide. This fun and exotic activity should certainly be on your list of top things to do in Zanzibar.
Zanzibar Night Market
In the centre of Stone Town is the place to be as the sun sets and your stomach starts to grumble! Set in Forodhani Gardens, you'll be invited to taste the local cuisine of the island (no hotel dishes here!) and you're bound to fall in love with the scene. Try your best to bargain your way around the prices set aside for foreigners, and taste your way around tuna skewers, savoury pancakes and Nutella crepes.
Visit Kuza Cave
Often described as a magical little place, the Kuze Cave is a must-see, must-do attraction while in Zanzibar! The cave can be found in Jambiani, a village on the outskirts of Zanzibar that is well worth the visit. The cave is sacred to the surrounding community, with a crystal-clear basin that is ideal for a leisurely dip. Swimming in the healing waters is said to be unforgettable, listening to the sound of red monkeys playing in the trees nearby.
Sunset Dhow Cruise
What better way to appreciate the beautiful sunsets of Zanzibar than by setting sail on a traditional dhow? Dhows are beautifully crafted, traditional wooden boats from the area that have Arab and Indian influences. There are sunset cruises that depart from various beaches across the island, and with the sun making its descent over the Indian Ocean, you'll be ready to unwind after a day well spent. Sunset cruises are around two hours each and the price usually includes an ice box with sweet and delicious treats.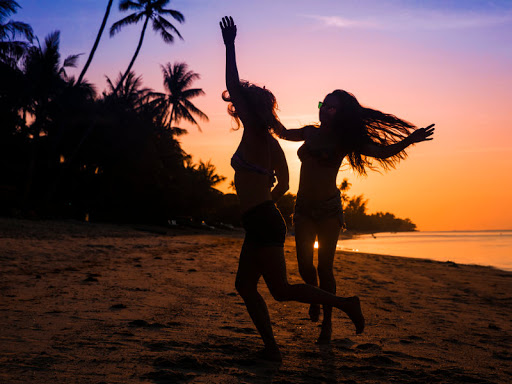 Full Moon Party
Zanzibar has a great nightlife and if you're looking for fun ways to occupy your evenings then you're in for a treat! If you happen to be on the island during a full moon, then get ready to let your hair down and enjoy a fun night out as you party until deep into the next day. Full moon parties are held at Kendwa Rocks, a well-known party venue on the beach and a top thing to do in Zanzibar after dark. Get there early and enjoy a proper Tanzanian grill and other wonderful food. There are also acrobats and fire eaters for the whole family to enjoy.  Once the little ones have gone off to sleep, turn up the music and dance the night away. If you're not on the island over the full moon period, there are always exciting ways to spend your nights in Zanzibar and you'll have an amazing time filling up those night time hours.
Explore the Beaches
And last but not least, one cannot visit this majestic island without spending a few days wandering and discovering the best beaches in Zanzibar! The golden sands of the island are beyond beautiful, and you could easily spend all of your time in Zanzibar slipping in and out of the coast's warm waters, between working on your tan and sipping on light refreshments. Make sure to pack in plenty of sunscreen and your swimming costume as you won't be able to resist the silky sands and picture-perfect waters from Nungwi Bay to Kizimkazi Beach.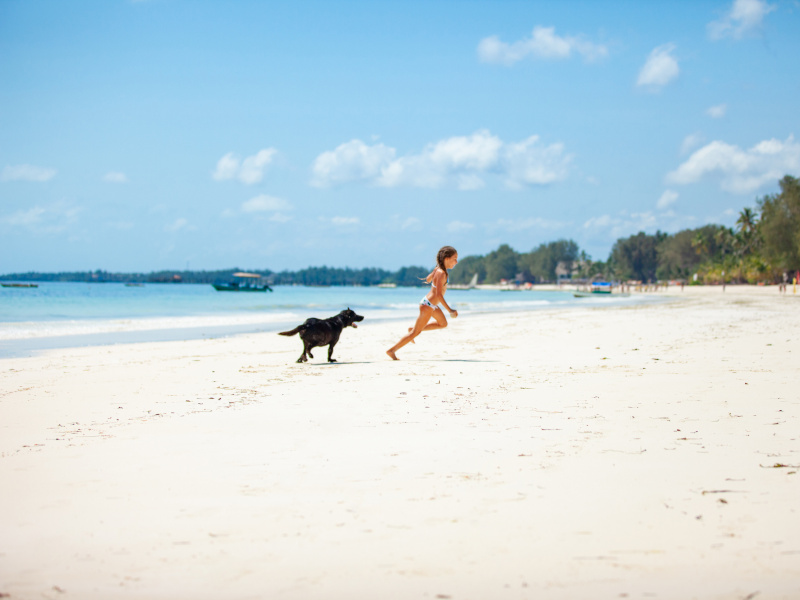 Not sure when to visit this wonderful island destination? Zanzibar has great temperatures all year, with only a few rainy weeks between April and May, and then again in November. The best time to visit Zanzibar would ideally be between July and September, but you're guaranteed a great island adventure at almost any time of the year.
So, now that you've got your trip's itinerary all set and ready, sign up to Travelstart's newsletter and let's book your flights to Zanzibar!