[Updated December 2020]
Spoiled for choice in deciding where to go on holiday in South Africa? We've seen locals explore their country like never before. Here are your top 10 local holiday destinations that you'll never get bored of visiting.
10. The Cape Winelands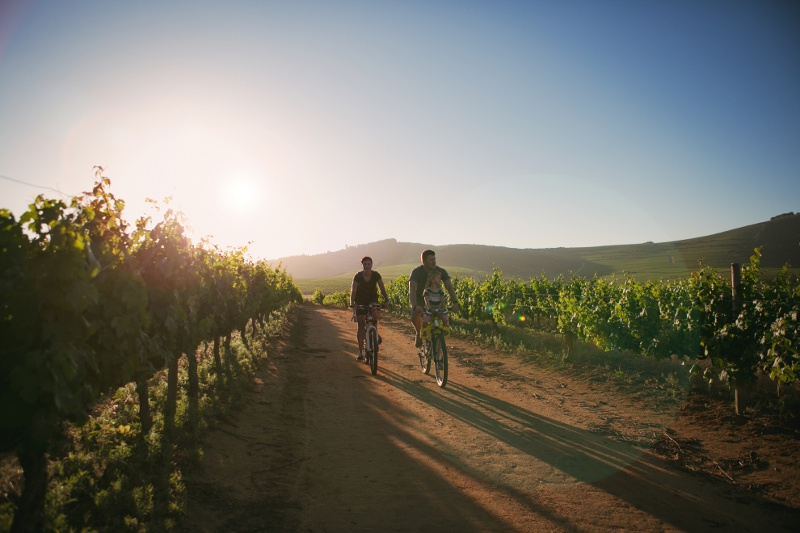 While so close to Cape Town it is often considered part of the city, the Winelands and Franschhoek, in particular, nabs its own spot in the top 10 local holiday destinations. South African wine is often acclaimed as some of the best in the world, couple that with some of the most breathtaking settings on earth and you have yourself a winner. With accommodation that ranges from 5-star resorts to rustic farm cottages, this area offers a lot to explore with striking views from a number of mountain passes and a myriad of hiking trails to match.
Read: Where to pamper yourself in the Winelands
9. Mpumalanga Highlands – Northern Drakensberg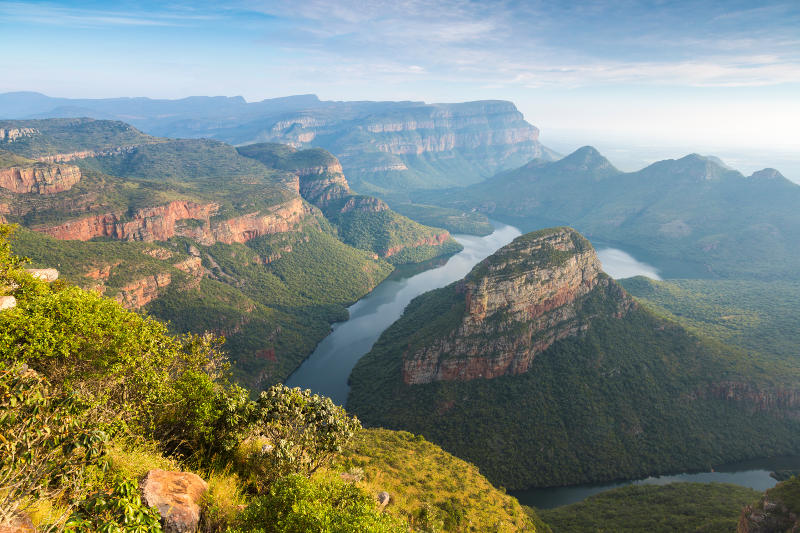 It's not hard to see why this part of the world is high up on the list. It's home to some fascinating geological features including spectacular waterfalls like the one at Waterval Boven, the bizarre plunge pool formations of the Bourke's Luck Potholes, the 240-million-year-old Sudwala cave system and of course the astoundingly beautiful Blyde River Canyon – the largest green canyon on earth! The area is popular for its scenic drives through vast forests and along winding mountain roads where every bend presents a new vista point.
Read: Take a road trip to Mpumalanga
8. Drakensberg – KZN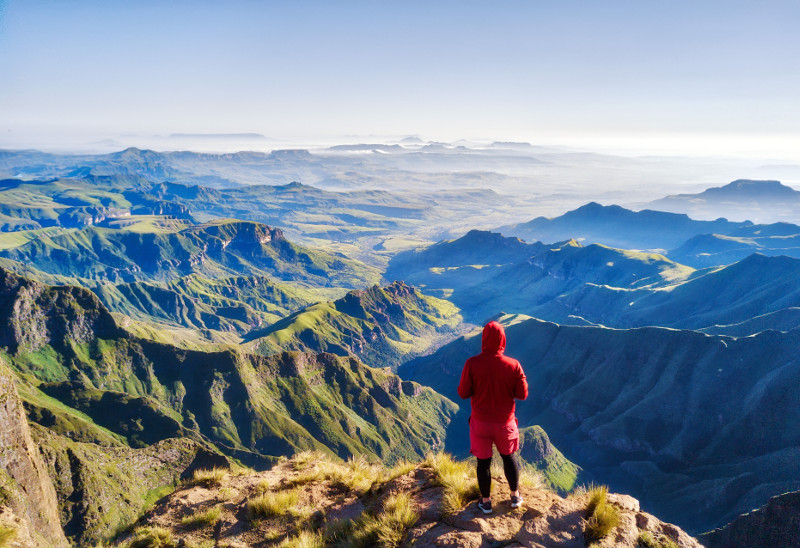 If you're going to the 'Berg, get ready to be active, at least a little bit. Most of the hotels, campsites and resorts have hiking trails which start from their grounds. The KZN portion of the Drakensberg falls within the Ukahlamba National Park. In the south, you'll find grassier, open terrain from the hair-raising Sani Pass to around Giant's Castle. The central portions offer jagged peaks and deep steep valleys it's here that you'll find the famous spots like Injisuthi, Champagne Castle and Cathedral Peak. The northern edge though contains the most famous mountain formation in the whole Drakensberg, the Amphitheatre in Royal Natal National Park. This is also where you'll find the world's second-highest waterfall, Tugela Falls, as well as its extraordinary gorge.
Read: Best Drakensberg hikes in Royal Natal Park
7. The Garden Route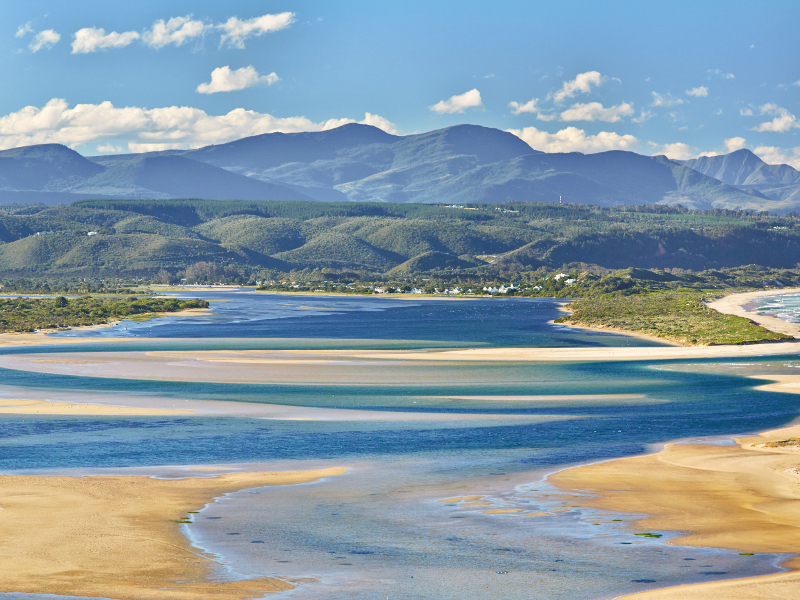 Like the Drakensberg, this is a broad region and there are many gems to discover here. Whether it's zip-lining through the treetops at Storms River, forgetting about the world on Nature's Valley beach, jet-skiing in Plett, golfing in George or hiking one of the many forested trails, this region has more than enough to keep you busy.
Read: 30 Amazing ways to explore the Garden Route
6. The KZN South Coast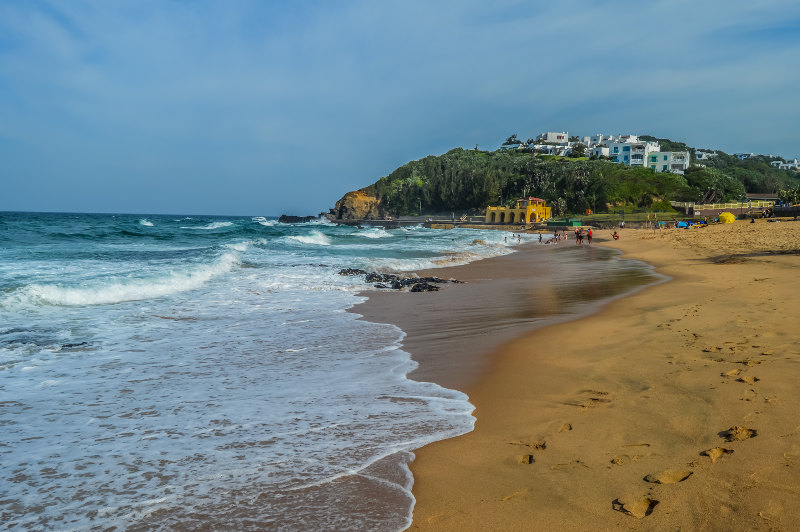 A ribbon of holiday towns runs from the Mtamvuma River to Amanzimtoti, and this stretch of coast is one of South Africa's best! Accommodation ranges from golfing resorts like San Lameer with direct access to blue flag beaches, to budget campsites along the beach and riverfronts with a wide array of self-catering accommodation in between.
Read: Must-do activities along the South Coast
5. The West Coast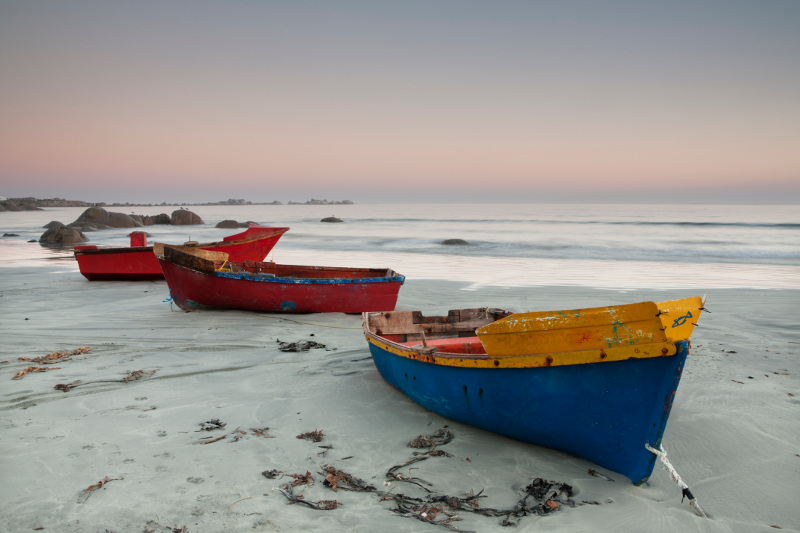 Ask any Capetonian what their favourite coastal town in SA is and they'll probably say Paternoster on the West Coast. This region is home to a number of villages and towns which Mother City residents use to escape the hustle and bustle of urban life. Some other favourite villages include Yzerfontein, Churchhaven in the West Coast National Park and more remote options like Elandsbaai and Lambertsbaai. If keeping your urban comforts is more your sort of thing, you can look at staying in the larger towns and resorts like Shelley Point where there's a great golf course or Club Mykonos near Langebaan which has great kids facilities too.
Read: Visit Paternoster and Cape Columbine
4. Durban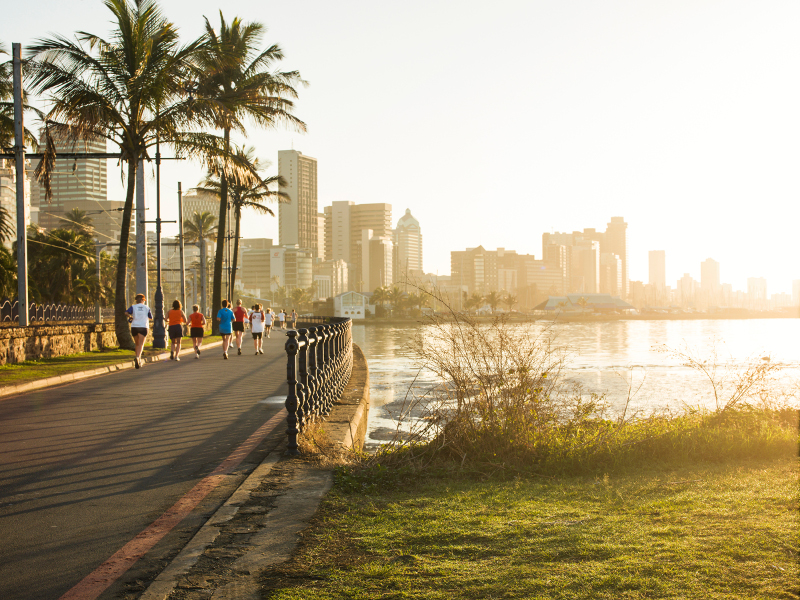 All that glitters is gold in South Africa's land of the rising sun. The golden sand, the burning amber colour of the sunrises and, of course, those tans from the bronzed bodies on the beach. Durban needs little introduction and has been a popular spot for many decades and for many excellent reasons too. Have hours of fun at uShaka Marine World, shop up a storm at the many amazing malls or, if keeping busy is not your thing, there are loads of beaches to escape to.
Read: Our favourite camping sites in Durban and KZN
3. Knysna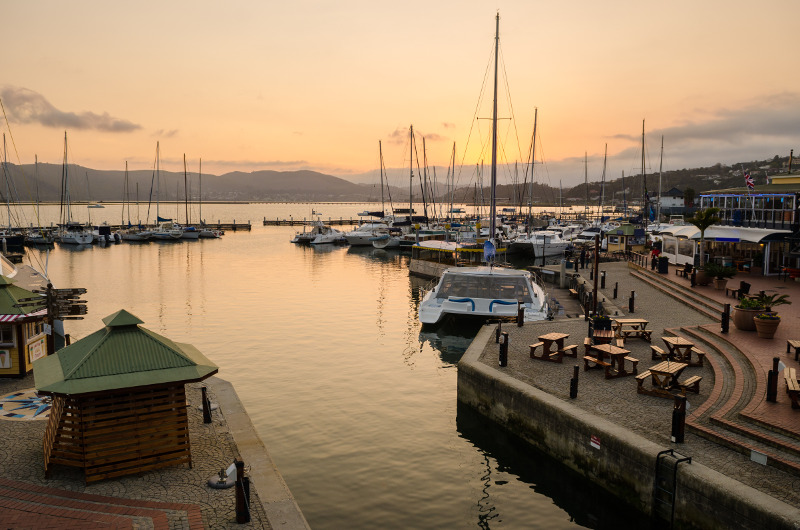 Although we already covered the Garden Route, Knysna deserves its very own spot. There's good reason too, this Garden Route town is really a one of a kind. It's famous for its indigenous seahorse population, its yearly oyster festival and marathon, and quirky gay pride festival, The Pink Loerie. The town's arty demeanour and picturesque setting on the lagoon which opens to the sea through a cliff-lined inlet known as "The Heads" makes it an obvious hit for couples.
Read: Things to do in Knysna
2. Kruger and the Lowveld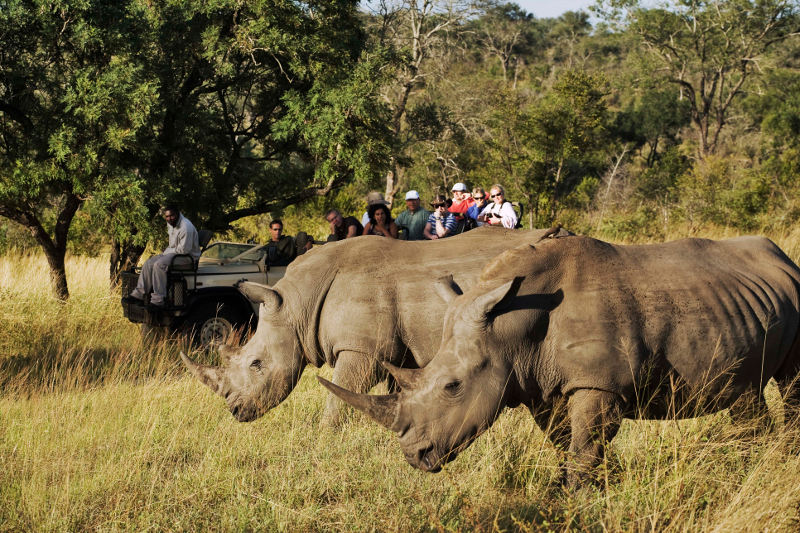 Probably one of the things South Africa is the most famous for, the Lowveld's plethora of game parks make it a mecca for game viewers the world over. Kruger National Park alone is almost 20,000 square kilometres, a marvel in itself. Whether you're staying at one of the rustic campsites or smaller game parks or whether you're splashing out in 5-star luxury, the area has something for everyone – even Richard Branson has an exclusive lodge here!
Read: Your guide to Kruger Park accommodation
1. Cape Town
Surprise, surprise, Cape Town is at the top of the list again! The Mother City still and always has come out at the top of any destination list. With a rapidly improving public transport system and an ever-changing array of fantastic restaurants and hotels, Cape Town is becoming more enticing to visitors by the day. Whether it's hiking, lazing on the beach, shopping or catching up on the city's 360+ year history, Cape Town will never disappoint.
And there you have our top 10 local holiday destinations. Which is your favourite?
Don't forget to sign up to our newsletter to stay on top of travel deals, travel tips and much more.
---
All information on this blog page was correct at the time of publishing and may change at any time without prior notice. Travelstart will not be held liable for loss or inconvenience resulting from the use of out-dated or incorrectly noted information.