What better way to spend your time in Rome than by enjoying its two famous attractions – architectural beauty and its cuisine! Plan your days touring the city around these two key activities with our guide around Rome. Rome is the fourth most densely packed European city and a buzzing metropolitan wonder. Most of us that dream of visiting this magnificent destination have two things in mind, to tour its ancient wonders and to try some of those dishes that dreams are made of. Let's have a look at our top things to do in Rome alongside its top treats to try!
How to get around Rome
Rome is really easy to navigate for an ancient city that is surrounded by modern architecture and conveniences. Getting around is simple and there are trams, trains and buses available. Straight from the airport, you can also catch the Leonardo Express from the centre of the airport to the city centre. If you enjoy sightseeing on foot then know that Rome rewards the walker. Find your way around the city with a simple map, follow the road signs and don't be shy to ask for directions.
Must-see attractions for every traveller:
Colosseum
No trip to Rome is complete without the mandatory visit to the great Colosseum. This architectural attraction is also known as the Flavian Amphitheatre and fell into neglect after the fall of the Roman Empire. There are guided tours to join and if you would like to visit for free then make sure to go on the first Sunday of the month (though there is bound to be a large crowd!)  The Colosseum is located in central Rome and is easily accessible from public transport or on foot. There are also tour options to see it at night, under the moonlight. 
Roman Forum
Located near the Colosseum, make sure to add the Roman Forum to your trip plans. Historians believe that this site was one of the first open spaces for public meetings and was home to political, religious and important social activities. Many famous temples and monuments were masterfully built on this piece of land and looking around, you can easily envision what it once looked like. While there were other important meeting places in the city, this place was the most significant. From here, visit Palatine Hill for astounding views of the city.
St. Peter's Basilica
Visit the holiest basilica in the Catholic world and be amazed by its splendid design and layout. St. Peter's Basilica took more than 100 years to build after the original was thrown down, and it is found in the centre of the Vatican. It is also one of the largest churches in the world and can hold approximately 60,000 people! For the physically fit, visit Michealangelo's Dome, situated 491 steps up from the ground.
Read also: See the best of Rome for free
For art and beauty:
Vatican museums
One cannot visit Rome without spending some time visiting the Vatican museums. There is so much to see and so many rooms to navigate that for this activity, it would be wise to join a tour group. The length of the museums accumulate to around 7.5 kilometres on its own! All of Italy's masterpieces can be found within the confines of the museums so do add it to your itinerary as a definite thing to do in Rome.
Pantheon
Enjoy the sheer wonder when looking up at the dome of the Pantheon, sitting at 43 metres high. This cylindrical architectural attraction features monumental tombs and art from history books, such as that of Raphael. Up until the 20th century, the Pantheon was the largest concrete structure in the world! While you are encouraged to take photographs, please note that you are required to be quiet during your visit here. 
Trevi Fountain
The Trevi Fountain, even without all of its myths and stories, is a beautiful piece of Roman art. The attraction is known as one of the most visually spectacular fountains in the world and was one of the oldest water sources in all of Rome, as it was built from a natural spring. Throw a coin in the fountain and you're guaranteed to return back to the city at some point in the future.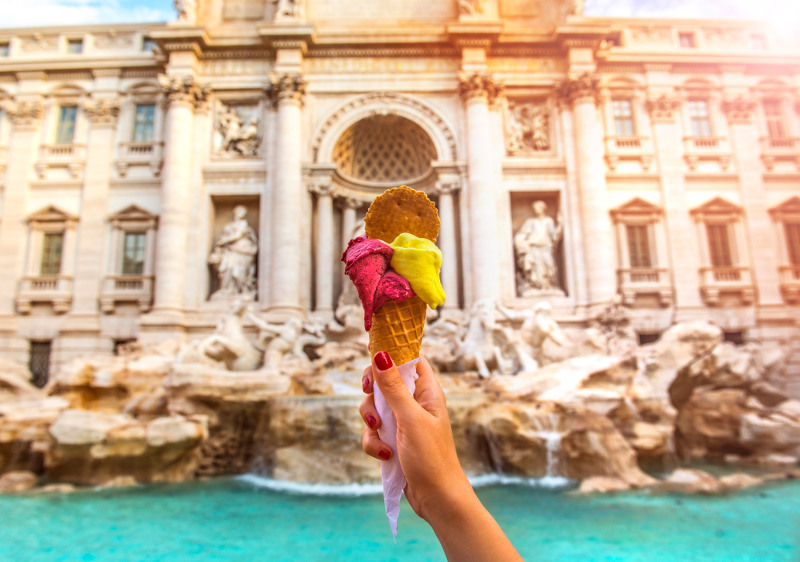 Sistine Chapel
The Sistine Chapel falls under the Vatican Museums tour and it is well worth allocating some time for this masterpiece alone. Did you know that Michelangelo was only 25 years old and after firing all of his assistants, it took him four years to complete the painting of the world-famous ceiling? Today, the chapel serves as the papal conclave. Visit the Sistine Chapel with your all-inclusive Vatican Museum ticket pass and visit it directly, or along with some of the other museums on your Rome bucket list. 
Piazza Navona
A public square that was built in the first century, Piazza Navona is a beautiful and history-filled attraction. It is home to three magnificent fountains, including Fontana dei Quattro, with its large obelisk in the centre of it. This fountain, known as the four rivers, is a must-see and is the centrepiece of the public square. The feature depicts the gods of the four major rivers that were then recognised by the Renaissance: the Nile, Ganges, Danube and Rio de la Plata. The piazza is the ideal place for a little break from your sightseeing and to grab a snack as you rest, admiring the views and doing some people watching. In the oval-shaped 'square', you can visit museums, historic churches such as Church of Saint Agnes in Agone and much more.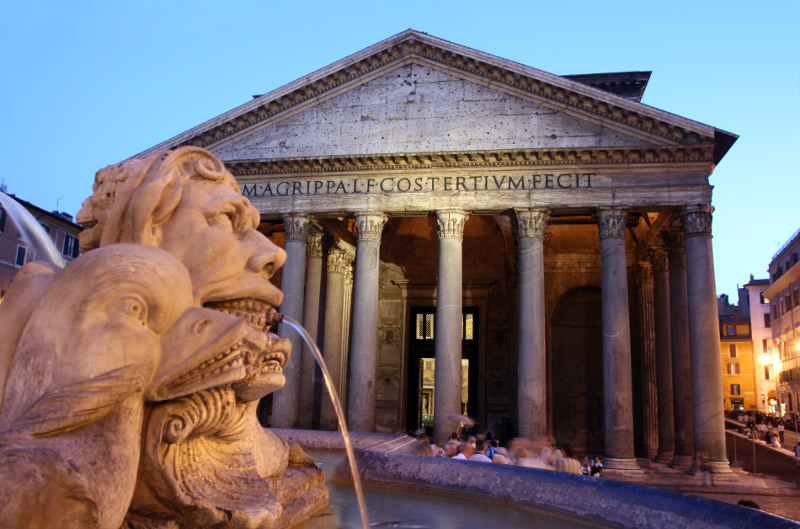 What to eat in Rome
Suppli
A fried rice ball that's a hearty and tasty snack at any time of the day, available everywhere from little delis to street corners across the city. Do not even think about travelling through the city without making a mandatory stop to try out a few of these balls of flavour. The risotto rice with its gooey mozzarella centre is worth the hype.
Carbonara
Sometimes, the best things in life are simple. What better thing to do in Rome than by indulging in a classic carbonara that is made up of only four ingredients – eggs, pasta (guanciale), parmigiano cheese and black pepper. Enjoy this dish for lunch or dinner, and pair it with a glass of wine for a beautiful Roman culinary moment!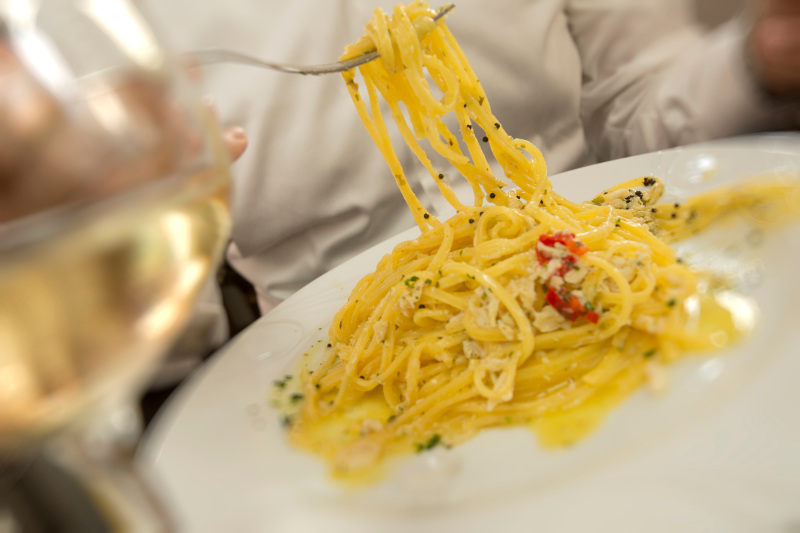 Pizza al Taglio
Pizza is traditionally served as whole or in singular, triangle slices. This Roman food staple is however served in squares or rectangles, and sold according to weight. The best part of Pizza al Taglio is the variety that you can choose from so make sure to enjoy a few pieces of this delicious offering. While this style of pizza was born in Rome, you can enjoy it not only across Italy but across the globe. 
Tiramisu
A much-loved classic that has won many a sweet tooth over on every continent, this chocolatey dessert is pure indulgence. Sink your teeth into the dessert that is rich and creamy, with a kick of caffeine and a good dash of cocoa. Tiramisu is sold in most restaurants and is definitely one of those, ''When in Rome…'' things to try.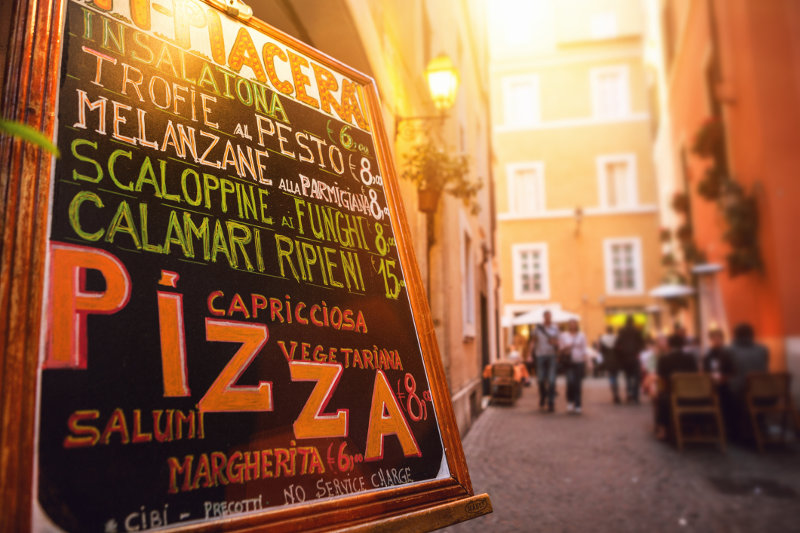 Have you been to Rome? Which other attractions would you recommend seeing?
Whether or not you're ready to pack that suitcase and book that cheap flight to Rome, make sure to sign up to our newsletter for the latest flight deals and more.
Read also: Fall in love with Rome in 48 hours