There's only a month to go until the kick off of the UEFA Euro 2016. The final is still the most watched sporting event in the world, even surpassing the Superbowl final in viewership. For the first time the European Championship final tournament will be contested by 24 teams, up from the 16-team format used since 1996. France was the first country to host the Euros way back in 1960, this year the tournament returns to the glorious country of wine, cheese and beautiful buildings making it the perfect destination for football fans and their families.
Travelstart brings you the highlights from each of the French UEFA host cities with sight-seeing tips and how to get a Schengen visa included. Scroll down to the bottom of the post to check where each match is being held. Public transport is very efficient in France and you will have no trouble zipping around on the TGV to each city. It only takes 3 hours on the high-speed TGV to get from the North to the South. Tickets do get more expensive closer to the time so it is worth buying your rail tickets as soon as possible.
Paris is a great place to start and end off your UEFA tour as Saint-Denis (a suburb in the Northern Paris precinct) is hosting the opening match, a quarter final and the final. The semi-finals will be held in Lyon and Marseille and the quarter finals in Lille, Marseille, Saint-Denis and Bordeaux.
Header image of Stade de France courtesy of davy_van_damme via Instagram
Check ticket availability here.
Bordeaux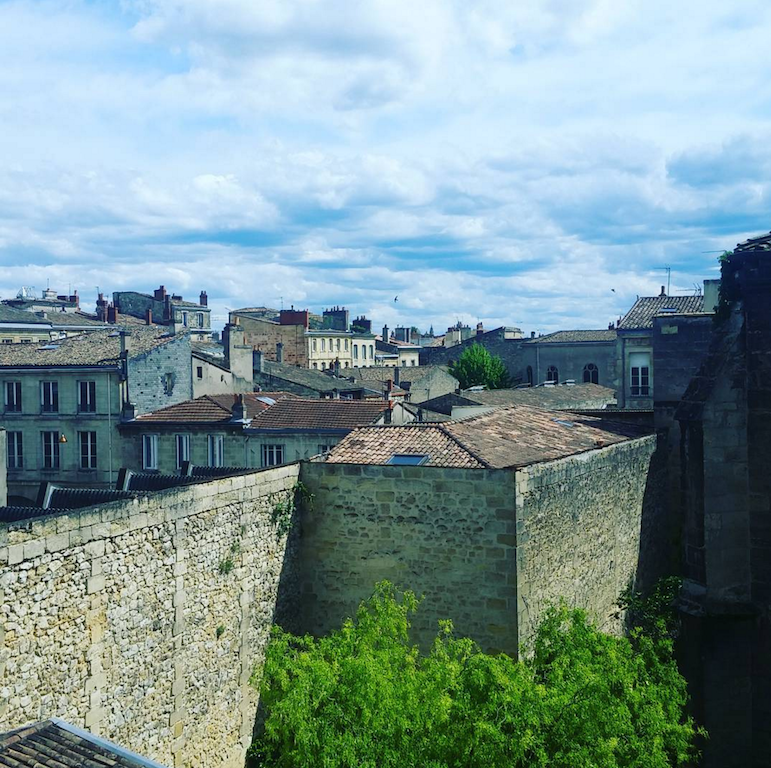 Courtesy of atalby via Instagram
Known for its friendly people, surrounding wine region and beautiful promenade
Little known fact: You can surf down La Garonne river at certain times in the year.
Just a short TGV trip from Paris, consider combining a few days in the magical capital with a visit to this fabulous wine region.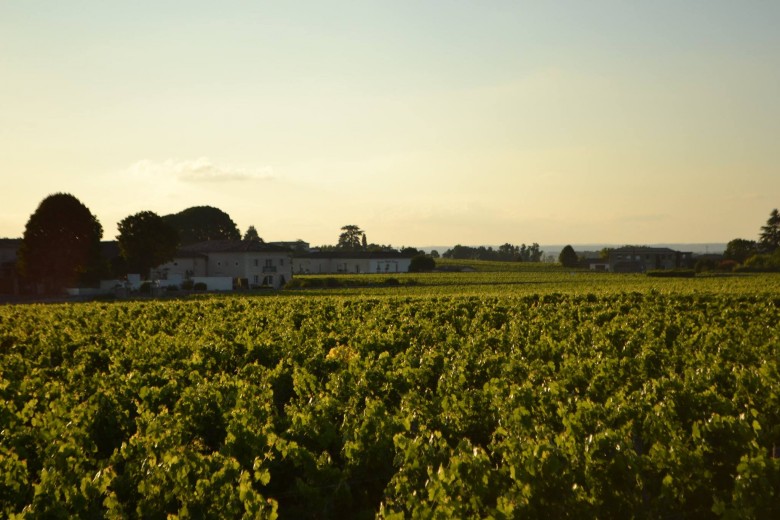 Nice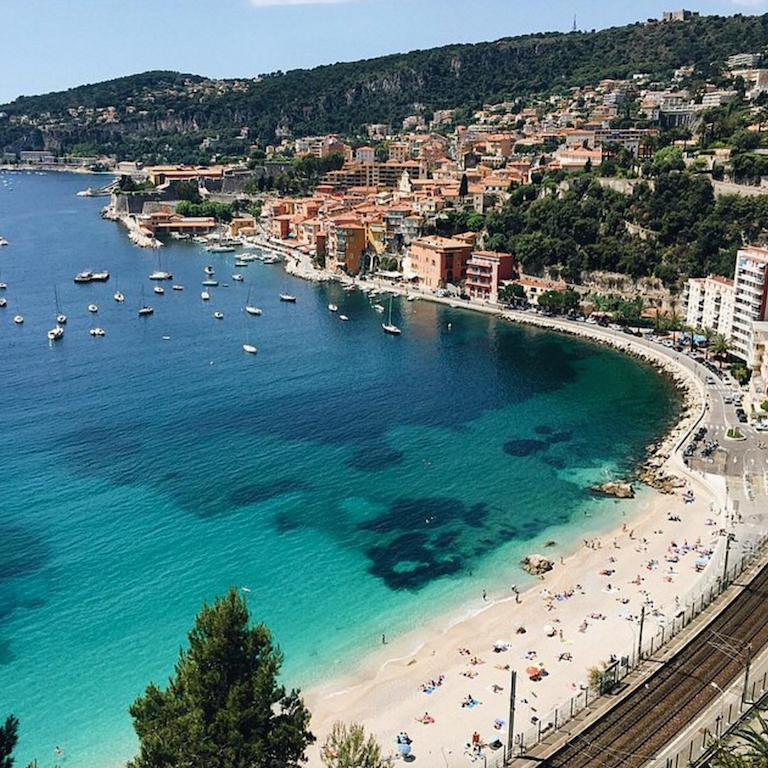 Courtesy of beautiful destinations via Instagram
Sunshine, charming coastal villas and chic sunbathers, you've made it to the French Riviera.
Nice is pronounced "niece", and the people of Nice are Niçoise, like the famous salad.
Getting there: find inexpensive flights to Nice here.
Marseille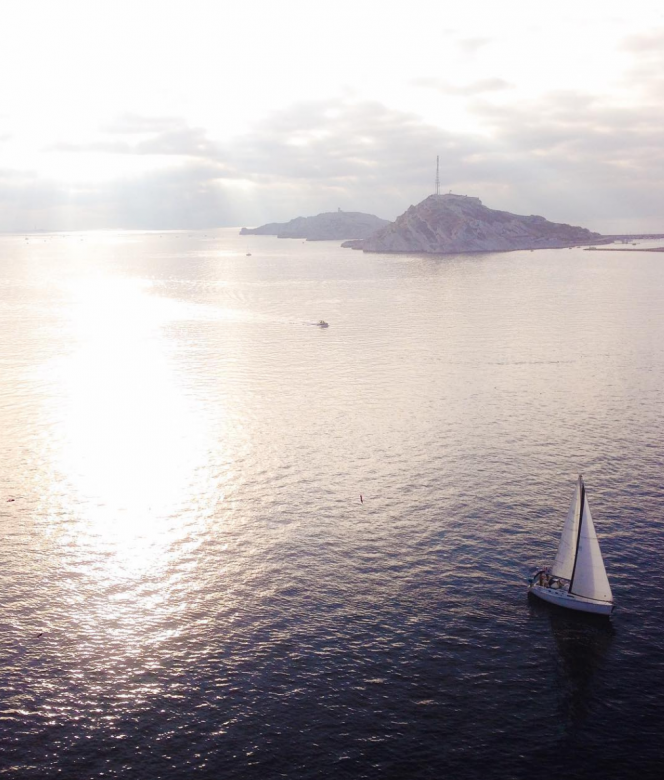 Courtesy of matt_b_82 via Instagram
Known as the Paris of the South this mighty harbour city is packed with interesting history and character
Little known fact: Marseille was founded 2600 years ago and is the oldest city in France.
Things to do: be sure to visit the picturesque old port.
Getting there: find inexpensive flights to Marseille here.
Paris & Saint-Denis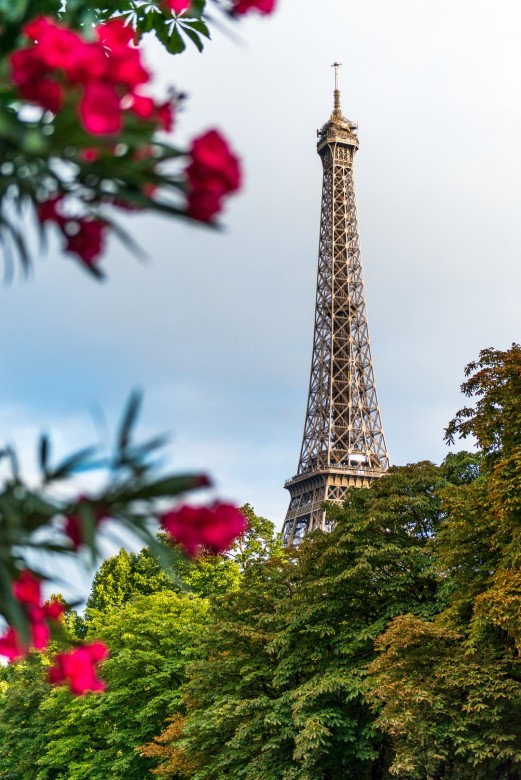 Need we say more? The City of Lights and love is packed with museums, cafés, art, food, wine, hidden gardens and tangos by the Seine.
Saint-Denis is a northern suburb in the Paris precinct. It is a working class neighbourhood with interesting gems to discover particularly the famed Basilica St Denis. It is cheaper to stay in this area than in central Paris however for a more romantic experience central Paris, Le Marais and the area around Canal St Martin are good options. Transport to the stadium from central Paris is quick, inexpensive and easy on the metro.
Little known fact: it's worth your while to visit the Tour Montparnasse rather than join the queues for the Eiffel Tower. You can sip a cocktail while getting the best view of all from the 689-foot skyscraper. 33 Avenue du Maine, 75015 Paris
Métro stop: Montparnasse–Bienvenüe (line: 4, 6, 12 and 13)
Eat your way through Paris like Lori- read:
Getting there: It's only a 39 minute metro ride door to door, from the iconic Arc de Triomphe to the Stadium. You will also find that accommodation in Saint-Denis (near the stadium) will be cheaper than in central Paris as it is a more suburban area, formerly an industrial area.
Find affordable flights to Paris here.
Where to stay
Consider renting an apartment on airbnb in the more peripheral arrondissements like the 19th, 11th and 18th (Paris is divided into 20 mini-quarters, all with subtly differing characters). It's easy to walk, bike or use the metro. The Stade de France (where the final is taking place) is very easily accessible via a 40 minute metro ride from the CBD.
How to use the métro
When you enter the metro you will see a vending machine where you can choose the English language option and buy metro tickets with Euro notes. Alternatively approach a kiosk if there is one (there are always open kiosks in the larger stations). A single ticket costs 1.70€ and allows unlimited travel and transfer within the Metro for up to 90 minutes, I recommend buying a pack of 10 per day if you are doing a lot of sight-seeing. Operating hours are from 05:30 – 00:30 Monday to Friday and 05:30 – 02:15 Saturday and Sunday and the nights before holidays. For a more in depth overview of zones and the difference between the RER and metro lines go here.
Basilica Saint-Denis
Courtesy of sarah_louie24 via Instagram
This working class suburb has one of the most beautiful buildings in Paris. The Basilica Saint Denis is one of the earliest examples of Gothic architecture and is a must visit for any culture vultures especially since it is relatively close to the stadium.
Lens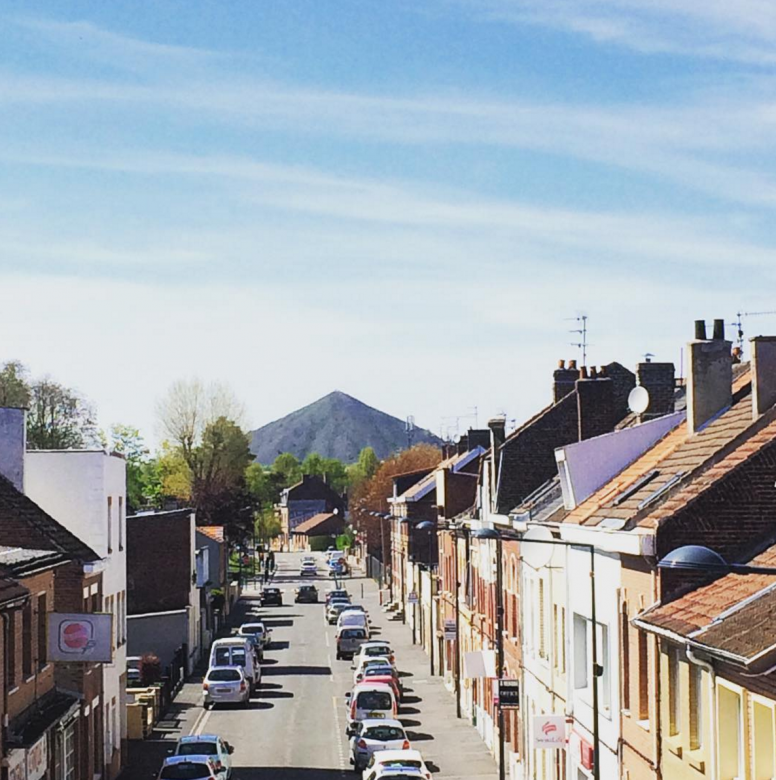 Courtesy of anaishuet via Instagram
This former coal-mining town is in prime position for visitors to hire a car and explore the interesting historical sites along the northern coast particularly Dunkirk, Dieppe and the picturesque white limestone cliffs at Étretat.
Lille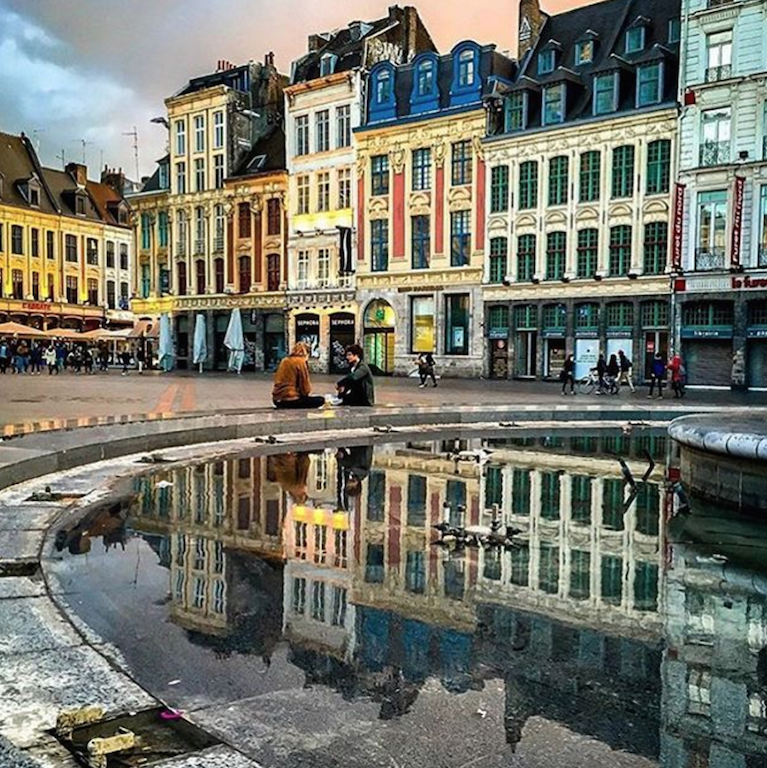 Courtesy of lillemaville via Instagram
For a taste of Belgium without leaving France, Lille delivers beautiful Flemish architecture.
Don't miss the cathedral and the botanical gardens.
Find inexpensive flights to Lille here.
Lyon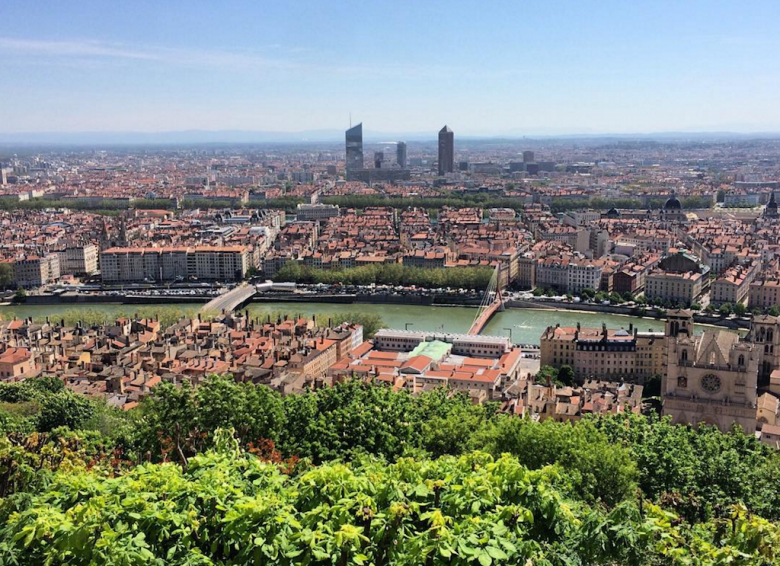 Courtesy of jakemechin via Instagram
Charming Lyon rivals Paris, France's third biggest city is a thriving powerhouse with leafy boulevards.
Find cheap flights to Lyon here.
Saint-Étienne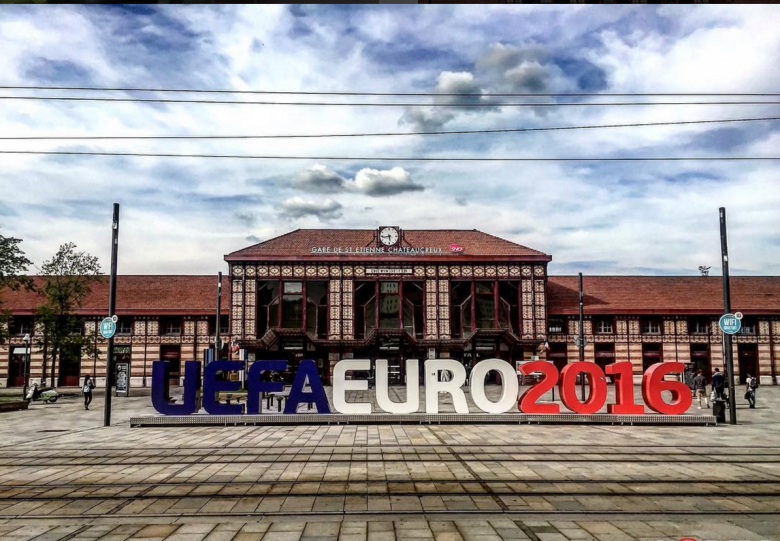 Courtesy of armagedonmf via Instagram
Saint-Étienne is football crazy and is a great place to get into the UEFA spirit. You can find it in between Toulouse and Lyon.
Toulouse
Courtesy of europe.vacations via Instagram
Known for its blush pink walls and ochre roofs, Toulouse has the nickname 'the pink city'. This southern belle near the Pyrenees has that friendly franco-spanish vibe, siestas and must-try local delicacies.
Getting your Schengen Visa
Travelstart's Nick Paul explains everything you need to know about getting your Schengen visa.
Below find the schedule of matches and stadiums:
Group Stage MD 1
Friday 10 June 2016
Stade de France, Saint-Denis
FRANCE versus ROMANIA
Saturday 11 June 2016
Stade Bollaert-Delelis, Lens Agglo
ALBANIA versus SWITZERLAND
Stade de Bordeaux, Bordeaux
WALES versus SLOVAKIA
Stade Vélodrome, Marseille
ENGLAND versus RUSSIA
Sunday 12 June 2016
Parc des Princes, Paris
TURKEY versus CROATIA
Stade de Nice, Nice
POLAND versus NORTHERN IRELAND
Stade Pierre Mauroy, Lille Métropole
GERMANY versus UKRAINE
Monday 13 June 2016
Stadium de Toulouse, Toulouse
SPAIN versus CZECH REPUBLIC
Stade de France, Saint-Denis
REPUBLIC OF IRELAND versus SWEDEN
Stade de Lyon, Lyon
BELGIUM versus ITALY
Tuesday 14 June 2016
Stade de Bordeaux, Bordeaux
AUSTRIA versus HUNGARY
Stade Geoffroy Guichard, Saint-Etienne
PORTUGAL versus ICELAND
Group Stage MD 2
Wednesday 15 June 2016
Stade Pierre Mauroy, Lille Métropole
RUSSIA versus SLOVAKIA
Parc des Princes, Paris
ROMANIA versus SWITZERLAND
Stade Vélodrome, Marseille
FRANCE versus ALBANIA
Thursday 16 June 2016
Stade Bollaert-Delelis, Lens Agglo
ENGLAND versus WALES
Stade de Lyon, Lyon
UKRAINE versus NORTHERN IRELAND
Stade de France, Saint-Denis
GERMANY versus POLAND
Friday 17 June 2016
Stadium de Toulouse, Toulouse
ITALY versus SWEDEN
Stade Geoffroy Guichard, Saint-Etienne
CZECH REPUBLIC versus CROATIA
Stade de Nice, Nice
SPAIN versus TURKEY
Saturday 18 June 2016
Stade de Bordeaux, Bordeaux
BELGIUM versus REPUBLIC OF IRELAND
Stade Vélodrome, Marseille
ICELAND versus HUNGARY
Parc des Princes, Paris
PORTUGAL versus Austria
Group Stage MD 3
Sunday 19 June 2016
Stade de Lyon, Lyon
ROMANIA versus ALBANIA
Stade Pierre Mauroy, Lille Métropole
SWITZERLAND versus FRANCE
Monday 20 June 2016
Stadium de Toulouse, Toulouse
RUSSIA versus WALES
Stade Geoffroy Guichard, Saint-Etienne
SLOVAKIA versus ENGLAND
Tuesday 21 June 2016
Stade Vélodrome, Marseille
UKRAINE versus POLAND
Parc des Princes, Paris
NORTHERN IRELAND versus GERMANY
Stade Bollaert-Delelis, Lens Agglo
CZECH REPUBLIC versus TURKEY
Stade de Bordeaux, Bordeaux
CROATIA versus SPAIN
Wednesday 22 June 2016
Stade de France, Saint-Denis
Stade de Lyon, Lyon
HUNGARY versus PORTUGAL
Stade Pierre Mauroy, Lille Métropole
ITALY versus REPUBLIC OF IRELAND
Stade de Nice, Nice
SWEDEN versus BELGIUM
Round of 16
Saturday 25 June 2016
Stade Geoffroy Guichard, Saint-Etienne
Parc des Princes, Paris
Stade Bollaert-Delelis, Lens Agglo
Sunday 26 June 2016
Stade de Lyon, Lyon
Stade Pierre Mauroy, Lille Métropole
Stadium de Toulouse, Toulouse
Monday 27 June 2016
Stade de France, Saint-Denis
Stade de Nice, Nice
Quarter Finals
Thursday 30 June 2016
Stade Vélodrome, Marseille
WINNER R16 (ST-ETIENNE) versus WINNER R16 (LENS)
Friday 1 July 2016
Stade Pierre Mauroy, Lille Métropole
WINNER R16 (PARIS) versus WINNER R16 (TOULOUSE)
Saturday 2 July 2016
Stade de Bordeaux, Bordeaux
WINNER R16 (LILLE) versus WINNER R16 (ST-DENIS)
Sunday 3 July 2016
Stade de France, Saint-Denis
WINNER R16 (LYON) versus WINNER R16 (NICE)
Semi-finals
Wednesday 6 July 2016
Stade de Lyon, Lyon
WINNER Quarter-Final Marseille versus WINNER Quarter-Final Lille
Thursday 7 July 2016
Stade Vélodrome, Marseille
WINNER Quarter-Final Bordeaux versus WINNER Quarter-Final St-Denis
FINAL
10 July 2016
Stade de France, Saint-Denis
Winner Semi-Final Lyon versus Winner Semi-Final Marseille