It takes 11 hours to fly direct from Cape Town International Airport (CPT) to Doha (DOH), and about 11 and a half hours to return to CPT if you include the technical stop/change in Johannesburg on Qatar Airways (airline code: QR). That's a substantial amount of time to be above ground so of course being comfortable counts. However, with their B777-300ER now flying the Cape Town – Doha route, Qatar Airways impresses even the shrewdest passengers with the slickest operation from the time you check-in for your flight.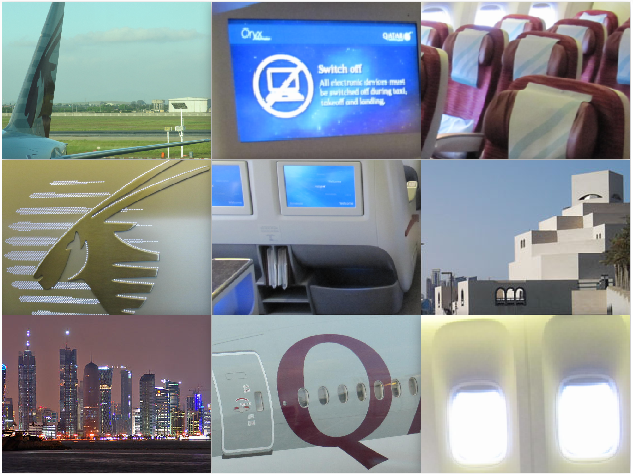 Having flown Qatar Airways' Business Class in February 2012, I was excited to be invited by QR Sales Executive Tendai Tizirai for an aircraft inspection at Cape Town International last week. While we wouldn't be jetting off down the runway and on to Doha this time, we were given a full tour of the Boeing as well as an exclusive, behind-the-scenes look at CPT Airport's domestic and international terminals as well as the Bidvest Premier Lounge.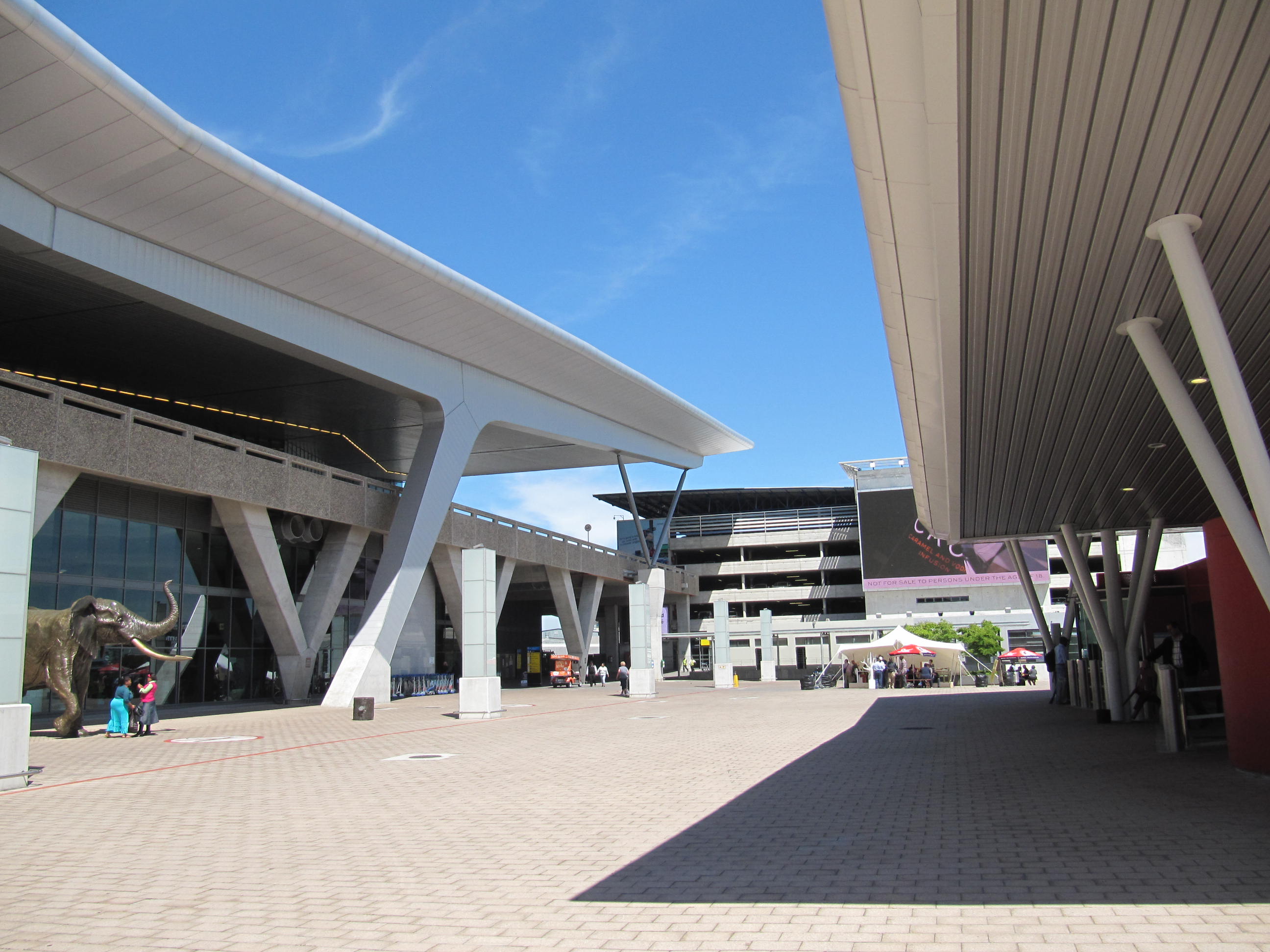 If you remember my review of Turkish Airlines that was published on this blog more than a year ago, travel agents like Travelstart are sometimes invited on aircraft inspections by representatives of the various airlines so that we can remain up-to-date on the latest features and gadgets offered. This puts us in a better position to help you, the travelling public, make informed choices when it comes to airlines and travel.
Airport Management Centre – AMC
The afternoon began with a tour of Cape Town International Airport which was really something as we got to see the AMC (Airport Management Centre). Go behind-the-scenes where no outsider treads and you can't help but feel a little more important than usual.
In terms of CPT Airport operations, the AMC is the "heart of the machine" and where end-to-end airport operations are handled. Their goal is to ensure you – the passenger – have a good experience from the time you leave your car in the parking area to the time your flight lifts off and vice versa for arriving passengers.
The AMC personnel are located high above the concourse and have a view of the terminals on one side and the apron on the other… and for everything else there's the highly sophisticated network of CCTV cameras. I can assure you that Big Brother is most definitely watching closely!
Qatar Airways Check In
Depending on what class you've booked, you'll be presented with a colour-coded boarding pass wallet and luggage tag when you check-in. I experienced this simple yet highly effective system myself on a Business Class flight from Cape Town to Doha and on to Venice earlier this year. This system allows for seamless transfers for passengers and their luggage when they reach Doha Airport.
After the Menzies* Flight Controller at the QR's desk explained the check-in procedure we were whisked passed Qatar Airways' Cape Town office (located at the airport) before making our way through security and on to bigger and better things – namely QR 584… just in from Doha.
*Menzies is the company contracted to handle passenger, ramp and cargo handling services for a number of airlines at Cape Town Airport.
On Board QR 584
When you fly a 5-Star airline like Qatar Airways, and if you're an aviation enthusiast like me, there's more chance you'll be feeling averse to the planes descent than you usually would on another airline. The airline's pristine cabins (Economy & Business), staff and gadgetry speaks for itself.
Qatar Airways offers Economy & Business Class out of Cape Town (no First Class cabin)
You can compile your own playlist using the Oryx Inflight Entertainment System
USB ports in seats
335 passenger plane
 Business Class
42 lie-flat (177 degrees) Business Class seats across 2 cabins
78.0″ pitch and 56cm width
2-2-2 configuration
Economy Class
293 Economy Class seats
32 – 34.0″ and 18.9″ width = less chance of your seatmates elbows jabbing you inflight
3-3-3 configuration

Travelstarter Feedback
"The option of getting a free hotel stay if your transfer time is longer than 8 hours is an excellent offer from Qatar Airways. I was very impressed with the amount of legroom in Economy Class and it was fascinating to get a behind the scenes look at Cape Town Airport's AMC room." – Aaron, Marketing

"This was an amazing experience from start to finish! The massage seats in Business Class are an absolute godsend and our time spent in Cape Town's Bidvest Lounge made us realise what a world class airport operation we have. Thanks to Tendai and the Qatar Airways board game we won't forget that the animal depicted on the QR logo is the Oryx. This is one airline that sells itself, and everything including the staff is just brimming with quality, pride and knowledge." – Marcelle & Desiree, Customer Services
From modest beginnings in 1993, Qatar Airways now plays among the world's leading carriers under current CEO Akbar Al Baker. Linking over 100 international destinations from its base in Doha, and using a fleet of more than 100 aircraft, Qatar Airways plans to launch 15 new routes in 2013 including Cambodia and Chicago (April 2013). This does not include the further reach afforded by their recent partnership with the OneWorld Alliance.
When you take into account a new hub airport in Doha as well as brand new, long-range B787 Dreamliner's on order, the future certainly looks bright for the World's 5-star airline.
I don't know what it is about major airlines from the Middle-East but they're really setting the bar when it comes to international travel while many other national carriers are left playing catch-up. In an industry awash with more acronyms than government, it seems a fitting end to recommend without hesitation you also fly QR on your next flight from CPT/JNB to DOH and beyond.
Click for Qatar Airways reservations.
All Photos: Aaron & Russell | Travelstart