Welcome to your travel news roundup –  the weekly installment on the Travelstart Blog designed to keep you in the know of what's what in the travel world including industry news, airline anecdotes, travel advisory's and a pick of the week's most important stories impacting travel around the world and in South Africa.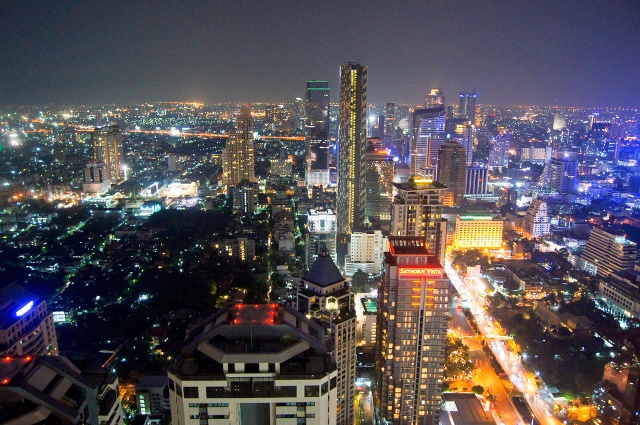 7 MH370 hoaxes currently duping the public
As the search for Malaysia Airlines' Boeing intensifies we reveal the latest MH370 hoaxes doing the rounds and why you should avoid them. Read more …
UK visas: new partner for applications
New commercial partner for UK Visa Services, Teleperformance Ltd, will take over the operation of UK visa application centres in South Africa this month.
Visa application centres will change location as follows:
The Cape Town centre has moved to the Media Quarter Building, corner of Somerset Road and de Smidt Street, De Waterkant.
The Durban centre has moved to the 3rd floor, Office Tower, The Atrium, Overport City, 430 Peter Mokaba Road.
The Port Elizabeth centre has moved to the ground floor, building 66, Fairview Office Park, Greenacres.
From March 24, the Johannesburg centre will move to the 3rd floor, 24 Central 6 Gwen Lane, at the corner of Fredman Drive, Sandton.
From March 31, the Pretoria centre will move to the 1st floor, Menlyn Corner, Frikkie de Beer Street, corner of Lois Avenue and Atterbury Road, Menlyn.
Visa applicants must continue to complete applications and pay for their visas online at Visa4UK before selecting an appointment at their application centre. Appointments to submit an application at visa application centres must also be booked online.
The VFS helpline and e-mail ID will remain active until March 31.
All UK visa applications will continue to be decided by UK visas and immigration staff.
The Most Unfair Visa Situations for South Africans
What Visa's do South Africans need? Is it the same for foreigners travelling to SA? Join the discussion …
Airlines welcome UK's APD reforms 
Chancellor George Osborne announced in the 2014 UK Budget speech that he would introduce a drastic reform of Air Passenger Duty from April 1, 2015.
From next year, all long haul flights will carry the same, lower, band B tax rate. This means that customers travelling to and from South Africa, and via the UK to other long haul destinations will pay significantly less APD. South Africa is currently in the higher, band C.
The chancellor said in his budget speech: "We will reform APD to end the crazy system where you pay less tax travelling to Hawaii than you do travelling to China or India."
The airline industry has welcomed the announcement. A statement from Virgin Atlantic said: "A two band APD rate is a very welcome simplification to remove some of the biggest distortions of the current system. The government has rightly recognised the damage APD is having on exporters and the travelling public alike."
Bangkok state of emergency lifted
The 60-day state of emergency that has been in place in Bangkok since January 22 has been lifted.
The Tourism Authority of Thailand has confirmed that the Thai caretaker cabinet has moved to end the state of emergency starting today.
To ensure peace and order, the cabinet has invoked the Internal Security Act, also effective from today. "While the state of emergency has caused little inconvenience to travellers to Thailand, its lifting is a sign that things are fast returning to normal in Bangkok and visitors can look forward to travelling round the Thai capital with ease, as well as to the provinces for next month's Songkran festival," says Thawatchai Arunyik, governor of the Tourism Authority of Thailand.
SAA unveils new A320s
SAA has taken delivery of two new A320 aircraft, bringing its A320 fleet to four.
The aircraft arrived earlier this month, with another expected in June, followed by two in the third quarter and another towards the end of the year. The A320s are configured with 24 seats in business class and 114 in economy.
SAA spokesperson, Tlali Tlali says the new aircraft will be used on the airline's domestic and intra-Africa routes.
The new aircraft offer passengers an enhanced brand experience through a number of special features. These include a back shell on all seats throughout the aircraft (with the exception of the first two rows) where passengers are able to store a PC tablet and make use of a USB power point to keep the tablet charged during the flight, as well as a PC power console for additional laptop computer power.
"Business-class seating offers a 10% improvement on pitch compared with our current business-class offering on narrow-body aircraft, giving our competitors in the domestic market a run for their money," comments Myriam Bracke, manager product.
Further innovations are also in the pipeline, including Samsung tablets with in-flight entertainment already loaded – a service that will be offered to business-class travellers on longer African flights.
*** Check how awesome the new SAA A320 interiors are***
Going Gorillas in Uganda
A report about gorilla trekking in Uganda by Linda Markovina.
Source: Travelstart.
Dubai Airport runway closures to affect Emirates schedule
Dubai International Airport will implement runway closures from May 1 to complete a phased refurbishment, which will impact on Emirates flights out of SA.
The southern runway will be closed from May 1-31 and the northern runway from May 31-July 20. Scheduled passenger flights have been reduced to accommodate the closures but other than planned changes, the construction will have no further effect on the airport's traffic.
"There will be some changes to the flight schedule to South Africa. Emirates will during this time continue to serve each of its three destinations, Cape Town, Durban and Johannesburg, with daily flights but with one flight less to Cape Town and Johannesburg respectively. Emirates look forward to resuming its full schedule to South Africa once the runway upgrade has been completed," said the airline's spokesperson.
Emirates expands route network

From September 2 of this year, Emirates will add a daily service from Dubai to Oslo, the Norwegian capital city. The airline made the announcement yesterday when it was also confirmed that Emirates will use a three-class Boeing B777-300ER on the route.
The airline launched a non-stop daily service between Dubai and Boston on March 10. And from August 5, it will operate a daily service between Dubai International and O'Hare International Airport, Chicago. Both services will be operated by a Boeing 777-200LR.
Lufthansa to allow uninterrupted use of electronics in flight
Passengers flying with German national carrier Lufthansa will soon be able to use their smartphones, tablets and electronic devices uninterrupted on all the airlines' Airbus aircraft.
Electronic devices were previously only able to be used during in-flight mode on Lufthansa's Boeing 747-8s and had to be switched off during take-off and landing.
"We are delighted that we have now been granted official approval for our guests to use their smartphones, tablets and computers uninterrupted on all Airbus aircraft, including our A380s," says Jens Bischof, CCO of Lufthansa. "We know that many passengers would like to use their devices uninterrupted while on board. We will now be able to facilitate this on most of our flights."
The airline is currently seeking LBA approval for electronic devices to be allowed on its other aircraft as soon as possible.
Kenya Airways suspends Nairobi-Blantyre flights
Kenya Airways wishes to inform its passengers and the general public that it will be suspending direct flights between its Nairobi hub and Blantyre in Malawi from March 17, 2014 to March 29, 2014. This follows closure of the Chileka Airport in Blantyre for maintenance work on the runway. All guests flying to Blantyre will be rerouted though Kamuzu International Airport in Lilongwe, Malawi.
EgyptAir implements Passbook
EGYPTAIR is glad to announce the implementation of making boarding cards available through Apple's* Passbook .
EgyptAir customers can now check-in online and have the option to send their boarding pass directly to their mobile device .
*Compatible on iPhones & iPod touches, which have been upgraded to IOS 6 or above.