Welcome to your travel news roundup –  the weekly installment on the Travelstart Blog designed to keep you on the cusp of what's what in the travel world including industry news, airline anecdotes, travel advisory's and a pick of the week's most important stories impacting travel around the world and in South Africa.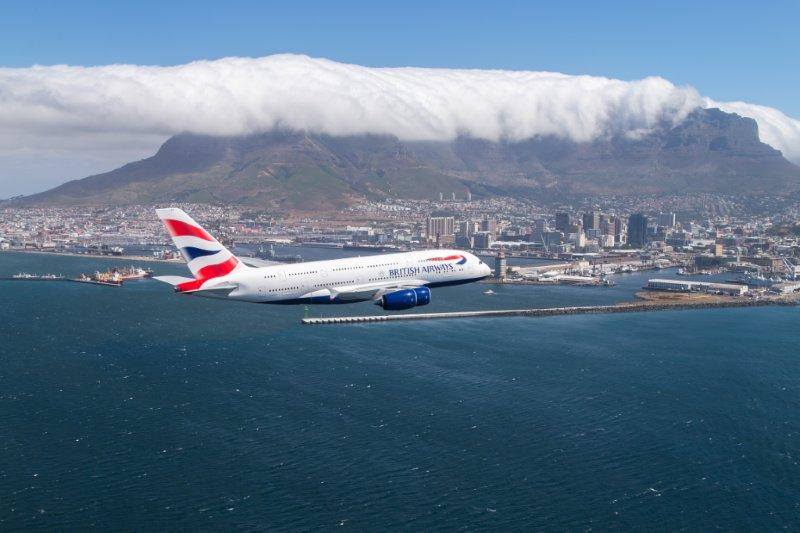 Video of the BA A380 Flight over Cape Town yesterday
On 5/02/2014 British Airways' celebrated A380-800 aircraft treated Mother City residents to a series of flyovers.
The reason for the flight is the airline starts A380 services between London and Johannesburg on 12 February 2014 and wants a photograph of the aircraft over a South African landmark that will be instantly recognised around the world.
Source: YouTube.
The truth about the luxury of Qatar Airways
Qatar Airways is regarded as one of the most luxurious airlines in the world, and has received numerous awards for their onboard service.Flight attendants Saga and Gina testify about the other side of the glamour. How employees are forced to sign contracts that prevent them from governing their own life choices.
Source: expressen.se.
Win a romantic trip for 2 to Phuket with Travelstart, Thai Airways and Kalahari.com
WIN a Romatic Phuket Escape for 2!
Flights, 5 nights stay and kalahari.com prizes.
Competition closes 4 March.
You can now use electronic devices at all stages of your Ryanair flight
Ryanair confirmed that all customers may – with immediate effect – use their PEDs (including tablets, smartphones, e-readers and MP3 players) for the entire duration of their flight, once these devices are switched to 'flight mode' and all safety demos/briefings are observed.
Source: Ryanair.com.
SAA needs more support – CEO
The government is not only expecting South African Airways (SAA) to be profitable, but also to play a developmental role. However, to do that the airline needs support from the authorities.
Source: News24.
BA withdraws Maputo route
British Airways (operated by Comair) has advised that it will no longer be operating flights between OR Tambo International Airport and Maputo International Airport from February 8.
Source: eTNW.
Emirates to charge for golf clubs
Emirates has advised that passengers may be charged for carrying golf clubs from March 1, 2014.
Passengers carrying golf clubs for tickets issued on or after that date will now need to include the weight of the golf clubs in their free baggage allowance and pay excess baggage charges if it is overweight.
Tickets issued prior to March 1 will be at the old policy, which allows every passenger to carry one set of golf clubs and one pair of golf shoes, free of charge. Passengers carrying a second set of golf clubs will be charged normal excess baggage fees if the total weight exceeds the baggage allowance. Book Emirates.
Skukuza runway will reopen on the 10th of February
Skukuza Airport (FASZ) licence number 1095, Category 2, reference co-ordinates 245800S 313600E will be closed till the 10th February 2014 due to the runway rehabilitation project, being delayed by heavy rains in the Skukuza area.
Travelstart Reinvents Mobile-Friendly Website
Consumer air travel booking has just become more accessible with the launch of the new Travelstart mobile website.
The new version of the mobi-site, available at travelstart.co.za/lp/products-services/mobile-apps, compares thousands of flights in seconds, bringing the most powerful features and flexibility of the Travelstart website to mobile screens.
Source: Travelstart.co.za.
fastjet now bookable on Travelstart
Now you can search, compare prices and book fastjet tickets on Travelstart.co.za. fastjet operates flights between JNB and DAR 3 times a week on Mon, Wed and Fri, and tickets include all surcharges, airport charges, government taxes, and one checked-in 20kg bag.
Flights depart on these days from Dar es Salaam at 10h30, and land at 18h50, with a flight time of 3½ hours.
The first flight for fastjet's second international route between Dar es Salaam and Lusaka is scheduled for 1 February 2014, and will operate twice a week on Thursdays and Saturdays.
Kulula and the Cape Argus Cycle Tour
Kulula will levy a handling fee of R300 p/bicycle, p/flight sector, carried for the 2014 Cape Argus Cycle Tour. For comprehensive bicycle drop off & collection procedures, see this post on the Travelstart Blog.