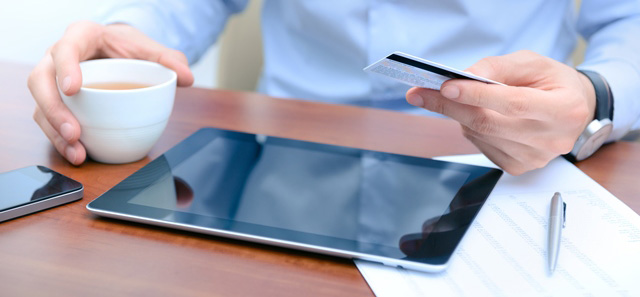 Welcome to your travel news roundup –  the weekly installment on the Travelstart Blog designed to keep you on the cusp of what's what in the travel world including industry news, airline anecdotes, travel advisory's and a pick of the week's most important stories impacting travel around the world and in South Africa.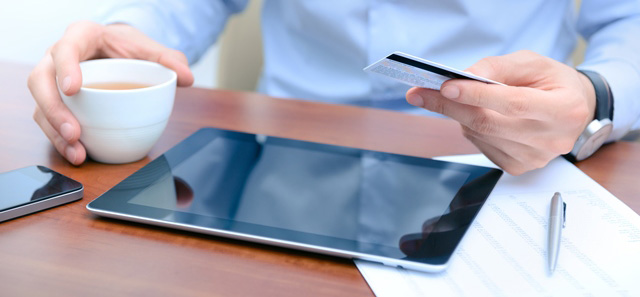 Security Still The Biggest Factor In The Psyche Of South Africa's Online Shoppers
What type of goods and services do you buy online? What influences your purchasing decisions? Insight into SA's Internet purchasing trends has been revealed in a survey by Travelstart of more than 5000 online shoppers.
Source: Travelstart.
Man's body found in wheel of SAA plane at Virginia's Dulles Airport
A man's body has been discovered in the wheel well of a South African Airways plane parked at Washington Dulles International Airport in Virginia.
Source: Daily Mail.
Special Report: British Airways A380 South Africa Launch
All you need to know about British Airways A380 flights between Johannesburg and London. Read about Candice's experience at the official launch of the BA A380 in Joburg.
Source: Travelstart.
Motorised paraglider narrowly avoids crashing into packed EasyJet passenger plane by only 150ft
An airliner that was coming in to land had a near miss in mid-air with a motorised parachutist at 2,000ft about the ground.
The Airbus A319 missed the flying-machine by only 150ft, causing the pilot to see the parachute canopy flash by the cockpit of the plane.
Source: Daily Mail.
Ethiopian Airlines co-pilot hijacks plane to seek Geneva asylum
The co-pilot of an Ethiopian Airlines plane flying from Addis Ababa to Rome was arrested last week after hijacking the aircraft and flying it to Switzerland.
Source: BBC.
Jonty's photos of Mauritius might just be the next big thing in Internet travel stardom
When our resident travel photographer Jonty went to Mauritius at the end of January, he had one directive – get as many snaps of the 'beautificus locus' of Ile Maurice as possible …
Source: Travelstart.
Fly88 flights between Nelspruit and Lanseria takeoff
Fly 88 air charters has launched flights between Lanseria Airport and Nelspruit making weekend getaways to the Kruger Park that much easier.
Fly 88 is not bookable on Travelstart.co.za. For bookings call 087 809 0693/0861 359 088, email reservations@fly88.co.za / bookings@fly88.co.za, or visit the Fly88 kiosks at Lanseria Airport (HLA) or Kruger Mpumalanga Airport (MQP)
Fedair resumes Skukuza flights
Fedair has resumed its service from OR Tambo International Airport, Johannesburg, to Skukuza Airport in the Kruger National Park. This follows the reopening of the airport, which closed last month for renovations.
Fedair offers two daily return flights, servicing private game lodges that make use of the Skukuza airstrip.
Airlink announced last year that it would launch direct flights to Skukuza from Cape Town and Johannesburg in June 2014.
Delta's 767s launch lie-flat seats
Delta's Business Elite clients are now guaranteed fully flat-bed seating when flying B767-operated international routes. The airline's entire fleet of 79 Boeing 767-300ERs and B767-400ERs has been refurbished with 180-degree lie-flat seats with each passenger having direct aisle access.
Delta offers a daily non-stop service between Johannesburg and Atlanta operated by a Boeing 777 LR, which features the fully flat-bed seats in business class.
Delta expects the seats to be available on all its routes operated by wide-body aircraft by the middle of this year.
Air Berlin and Etihad expand codeshare
Airberlin is to introduce a second daily service between Berlin and Abu Dhabi, and introduce flights to six new destinations in India as part of its codeshare agreement with Etihad Airways.
The Berlin-Abu Dhabi route has been operated by Air Berlin since January 2012 and provides the only direct connection between the two cities. The second daily flight will start on October 26. The route is operated by an Airbus A330-200 with 19 sets in business class and 279 in economy.
From the middle of this month, Airberlin passengers will be able to book flights to six Indian destinations served by Etihad Airways – New Delhi, Mumbai, Cochin, Chennai, Hyderabad and Bangalore. Travellers in India will in turn benefit from the extended route network available through Air Berlin.
Turkish Airlines Lounge Istanbul; the place to be when travelling
Turkish Airlines Lounge Istanbul, already a world-class facility, has added another 2400m2 to its existing 3500m2, increasing the size by over 40% in order to meet the needs of growing passenger numbers. Located in the departure area of Ataturk Airport, Istanbul, the expanded lounge adds a second floor to the existing space and connects them with a spiral staircase that integrates a global sphere, representing the worldwide reach of Turkish Airlines.
Air Namibia and Lufthansa sign interline agreement
Air Namibia and Lufthansa have concluded an interline agreement, which will offer passengers a 'one stop' flight between Windhoek and the UK.
The new agreement extends the partnership to open up the UK to Air Namibia passengers via Frankfurt. Passengers now have easy access from Windhoek to six points in the UK – LHR, MAN, BHX, EDI, ABZ and DUB.
Connecting/transit times at Frankfurt are between one and two hours. Air Namibia operates six flights weekly between Windhoek and Frankfurt, utilising two new Airbus A330-200s, configured with 30 business-class and 214 economy-class seats.
Garden Court De Waal closes for refurb
Garden Court De Waal in Cape Town will be closing from April 1 to August 31 for a facelift.
Bedrooms will be completely refurbished during the facelift, to include flat screen televisions, ultra-modern writing desks and new chrome fittings in the bathrooms.
The hotel will reopen on 1 September 2014.