Where is Dubai located?
Where is Dubai situated exactly and is Dubai a city or a country? One of seven emirates forming the United Arab Emirates (UAE), Dubai is a populous city-state located on the southeastern coast of the Persian Gulf.
Belonging to the continent of Asia, the UAE is made up of its capital, Abu Dhabi, as well as Dubai, Sharjah, Fujairah, Ajman, Umm al-Qaiwain and Ra's al-Khaimah. The scorching desert landscape of Dubai is littered with oil reserves and plays host to a bustling, global transport hub.
Map of Dubai
In the grand scheme of things, where is Dubai situated in the world? Use this interactive map to get a better idea.
A brief background for your trip to Dubai
You might be surprised to know that the UAE is mostly home to expatriates, with Dubai's population comprised of around 10-15% Emiratis (UAE nationals) and a broad group of remaining nationalities.
The diverse, cosmopolitan city follows in line with the surrounding UAE, with largely traditional Arab and Islamic culture, evident in the customs, cuisine and lifestyle. Tourism has a predominant influence on the culture and customs of Dubai, with a love of all things luxury and indulgence.
What is Dubai famous for?
Why visit Dubai, with its glittering skyscrapers and sweeping desert landscapes? You've no doubt heard about the excellent shopping and sights, but do you know where to shop and where to visit in Dubai? While there are seemingly endless reasons to visit and things to do in Dubai, we will leave you with five for thought.
1. Desert
A desert safari is a must-see attraction in Dubai. Get a better perspective of life in Dubai before the city had cropped up, by spending a few hours or nights amongst the expansive, rolling sand dunes of the Arabian Desert.
Cling to the confines of your Jeep as it slides across mounds of sand, dune-bashing across the landscape before settling at a desert camp, where camel rides, belly dancing to Arabic beats and dinner awaits at your desert destination for the evening.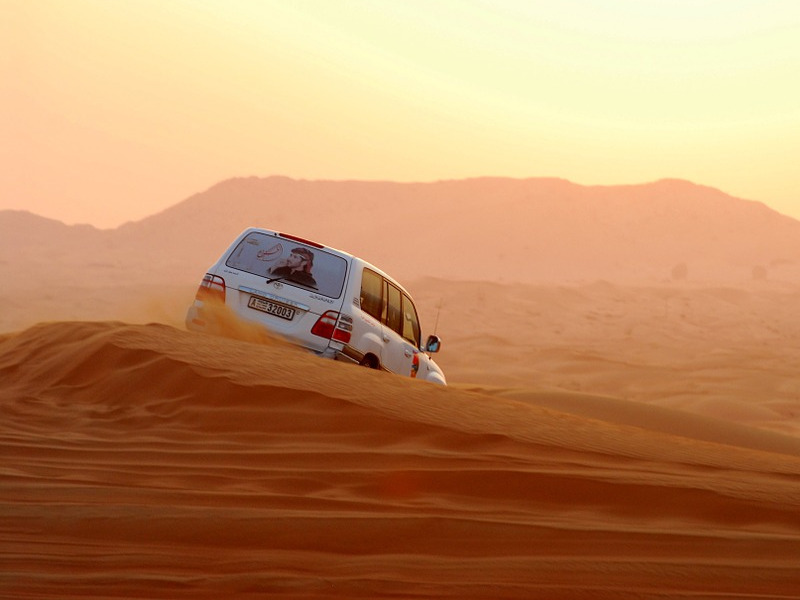 2. Shopping
Synonymous with luxury shopping, Dubai proudly boast numerous malls, the most famous of which is The Dubai Mall – proclaimed as the second-largest mall in the world! Malls and shopping districts are sprinkled with contemporary fashion, iconic brands, local designers and traditional treasures.
Also discover the souks – traditional markets lined with gold, fragrances, textiles and spices, which make wonderful souvenirs of the exciting, exotic city. The Gold Souk in Deira is an excellent stop for experiencing a traditional market, with traders negotiating their wares in silver, gold and precious stones.
3. Architectural feats
Known equally for its groundbreaking architectural feats, Dubai boasts an ever-increasing list of mesmerising buildings, structures and sights set against a sand-swept desert and lined by the sea. Be sure to pay a visit to these top architectural landmarks:
Burj Khalifa
Burj Al Arab
Atlantis, The Palm
Dubai Frame
Cayan Tower
4. Nightlife
If you are looking to mingle with the most glamorous crowd in the Middle East, there is no shortage of places to do just that around Dubai. There are beautiful beach bars to get things started by day, to rooftop soirees at sunset and dance-inducing nightclubs after midnight.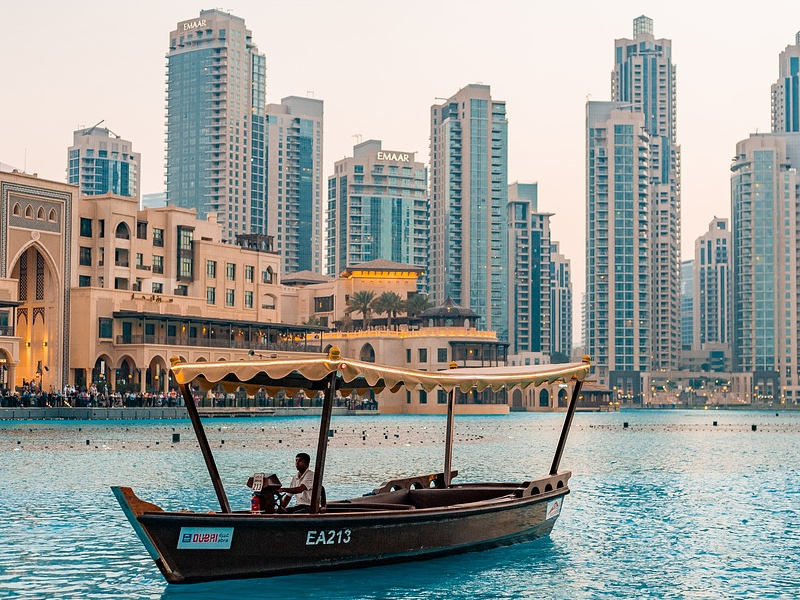 5. Old quarter
Take a break from the ultra-polished exteriors of the modern metropolis and tour through history at Dubai's old town. The coral and shell constructed buildings in the Bastakia Quarter are a historical sampling in what is regarded as one of the oldest neighbourhoods in Dubai, dating back to the 19th century. Enjoy Arabic coffee, art galleries and architecture in the cultural and historical hub.
Over many decades, the Dubai Creek has been of great importance in its role for trading and for providing pearl fisherman with the once famed bounty from the depths below. Located on either side of the Dubai Creek, the city can be explored by catching an old wooden water taxi.
What is the best time to visit Dubai?
The cooler winter months between November and March are considered the best time to visit Dubai, to enjoy the vast array of activities and make the most of the sun, sand and sea on offer at the glossy beach clubs, hotels and islands.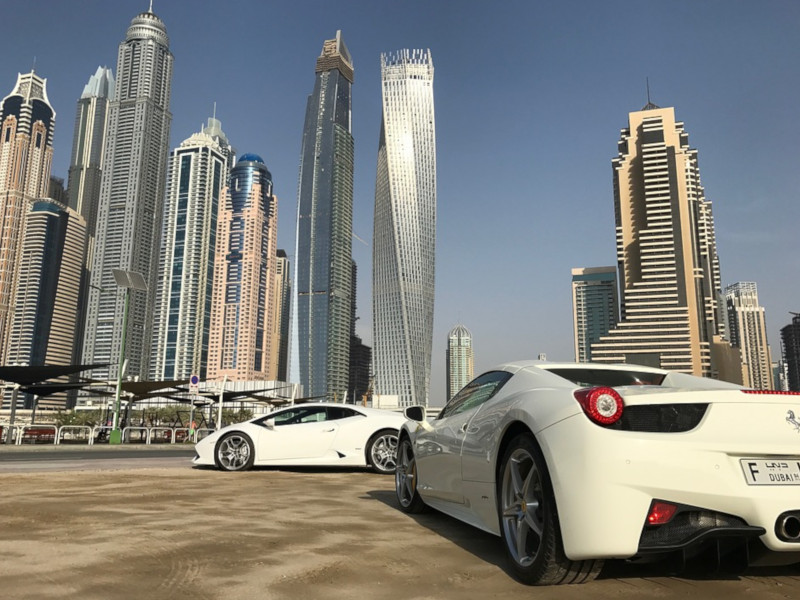 How do you get around Dubai?
With a well-equipped infrastructure, Dubai is geared for transporting locals and tourists alike with ease. Choose your most convenient mode of transport and get exploring.
Travelling by car
Consider renting a car to cover some ground across the expansive city – be it a Bentley or a conservative city car. Alternatively, if the idea of navigating foreign roads is not an option, try hailing a taxi cab.
Travelling by public transport
Pick up a Nol Card when you arrive and navigate all the public transport available via the Roads & Transport Authority (RTA). Travel on the Dubai Metro, Dubai Tram, buses and water buses. You can even pay for RTA parking with the card.
Where should I stay in Dubai?
Want to know where to stay in Dubai to make the most of your trip? We've compiled a handful of the best neighbourhoods in Dubai that should make it onto your itinerary.
Dubai Marina
Lined by restaurants, shopping and luxury residential high-rises, the affluent Dubai Marina is most spectacular at night when the colourful, glittering lights that surround it reflect across the water. Be prepared to party into the early hours at the many high-end bars and clubs.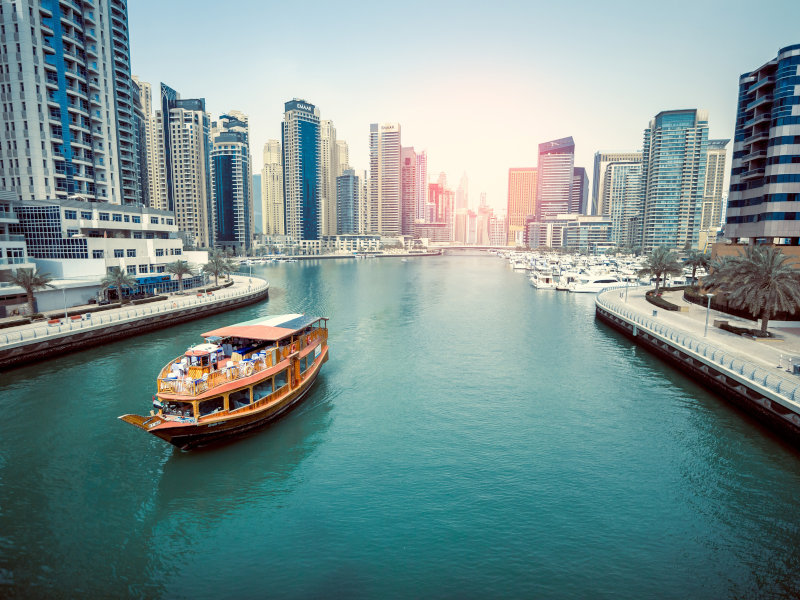 Jumeirah
Stretches of pristine sandy beaches line the centrally located residential strip of Jumeirah. Upmarket shopping complexes straddle hotels and boutique malls with fashion, coffee houses and restaurants in this coastal locale. Stroll the beachfront, La Mer, laze on Jumeirah beach or shop and dine to your heart's content.
Deira
Bordered by the Persian Gulf, the historic district of Deira is one of Dubai's oldest neighbourhoods. A more budget-friendly stop, it boasts affordable hostels, hotels and rental apartments. Find your way through the stone street labyrinth to discover markets lined with spices and bustling souks. Be sure to cruise along the Dubai Creek in a traditional wooden boat.
Downtown Dubai
The iconic tourism hub of Dubai, go downtown to get your entertainment fix – shopping at the Dubai Mall, taking in a performance at the Dubai Opera or snapping that essential holiday photo at the Burj Khalifa.
Ready to discover the famed neighbourhoods of Dubai? Book your hotel on Travelstart, choosing from thousands of prime properties in the best locations.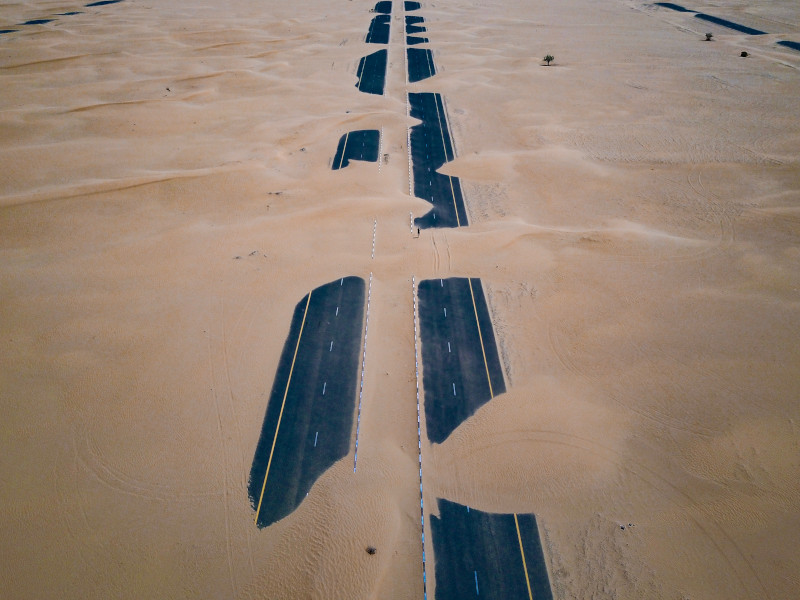 How do you get to Dubai?
The most convenient way to get to the global city of shopping, sunshine and sand is to catch a cheap flight to Dubai, landing at the Dubai International Airport (DXB), which is a 15-minute drive into the city.
You may want to explore the other emirates of the UAE – perhaps booking an Abu Dhabi flight to explore the capital city, before travelling into Dubai by bus or car.
What should I wear in Dubai?
With largely conflicting advice circulating about what to wear in Dubai, it can be difficult to decide on what will make it into your suitcase. As a predominantly Islamic country, it's best to dress conservatively – more or less so, depending on where you will be travelling. Appropriate dressing applies to both men and women, but many of the 'rules' are specific to women.
In the privacy of a home, hotel or beach club you can generally wear anything you like, just be sure to pack a more conservative cover-up option when travelling between places, or popping into a shop. Sightseeing and city excursions call for covered shoulders, chest and lengths up to the knees.
Religious sites will require you to be covered adequately, with longer, loose-fitting clothes and a scarf to cover your hair and shoulders. Quite the opposite if you plan to partake in the world-renowned Dubai nightlife, as this is your chance to go glam. Men should wear collared shirts and smart shoes, while women can wear dresses and tight-fitting clothes. Just keep a scarf or jacket handy for covering up during transit.
Do you need a visa for Dubai?
South African passport holders do require a visa to enter Dubai. Read through our step-by-step guide on the UAE visa application process, so that you have a better idea of what is involved and can begin preparations as early as possible.
Now that you're done wondering "where is Dubai, exactly?", don't let the sands of time slip through while deciding on whether to make a memorable trip to the giant sandbox.
Sign up to our newsletter to be the first to know about all things Dubai and more – stay up to date on travel tips, destinations and deals!
Tell us about your trip to the UAE in the comments below. Where is Dubai's best neighbourhood? Where is the best nightlife? Share your travel tips on places to stay and things to do.