The decision to become an English teacher in Thailand has the potential to unlock a world of adventure and personal growth. For your convenience we have summed up how to go about acquiring the correct TESOL certificate and getting an English teaching job there in 10 easy steps.
1. Find out if this is the right experience for you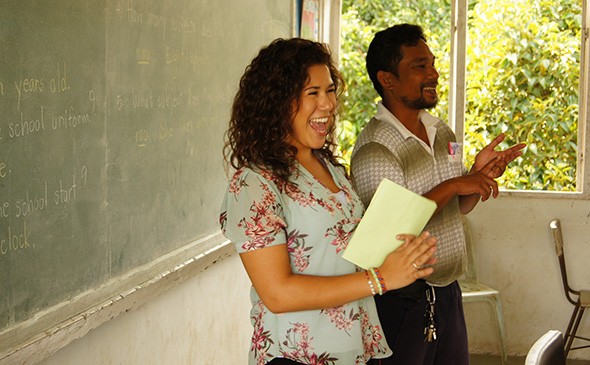 Like all work abroad opportunities, teaching English in Thailand is not suited to everyone. This experience is a perfect option for outgoing, independent, friendly and committed people who are motivated and willing to adapt to new cultures and surroundings.  We suggest you speak to people who have done it, do your own research – read blogs, watch videos – and figure out if it is the right work abroad option for you. Feel free to also post your questions in the comments section and Liam (ex- Thailand English teacher) will answer them for you.
2. Submit your CV and take part in the interview process
Teaching English in Thailand is a very popular work abroad experience, and as a result many people apply to go over. Unfortunately not everyone is accepted so put your best foot forward by brushing up your CV and sending in a smart photo of yourself when applying. Once your CV has been received you will take part in an interview via Skype or over the phone. After this is complete hold thumbs to see if you have been accepted.
3. Choose a date to go over and work towards that
Once you are accepted into the program you need to select a departure date. TESOL courses run every month of the year and take place in Thailand itself. There are certain times of the year which are better to go over; it all depends on the Thai school terms.
The Thai school year is divided into two semesters. The school holidays run from the beginning of March to the end of April, and for a month in October. Therefore, the ideal time to travel to Thailand and begin your TESOL course would be in either April or October as a job placement can be arranged for you almost immediately after completing the course. If, however, this isn't suitable for you, you can still go over during other times of the year. The only difference being that you will not be able to work for the full school term. Photo by Zastavki.
4. Book your flights and apply for your Thai visa
Once you have selected a date to do the TESOL, book your flights to Thailand and begin the visa application process. This is all part of the program and you will be helped every step of the way.
5. Prepare for your trip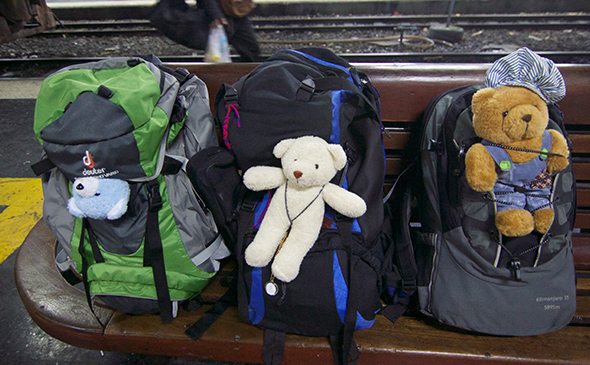 As with any long-term travel experience you are going to be saying goodbye to friends and family and hello to a new world of adventure. Preparing for this is important so be sure to:
Practice some Thai via Youtube.
Get excited by reading up on Thailand (Lonely Planet guides are great).
Save money for when you are there.
Buy clothes for both hot and rainy seasons.
Take part in the pre-departure meetings over Skype with an experienced teacher to ensure that you are 100% ready to go over.
What better excuse is there to organise a farewell party?
6. Head to Thailand and begin your TESOL training
An airport pick up will meet you in Bangkok and take you to the H-Residence Hotel. Here you will meet with fellow TESOL students from around the world and together travel down to Hua Hin, the beautiful beach town where the TESOL course takes place.
The first week of the course is Thai Cultural Orientation. It is designed to prepare you for living and working in Thailand, and includes a variety of fun cultural excursions such as visits to Thai temples, elephant sanctuaries, Muay Thai lessons, as well as theory lessons on Thai language, history, politics, and culture.
The following three weeks will prepare you for teaching English in Thailand and focuses on lesson plan development, teaching English speaking, reading, grammar, and classroom management. At the end of the course TESOL students take part in a 2-day non-profit English camp where they get real teaching experience followed by a final exam.
7. Discover the perfect school for you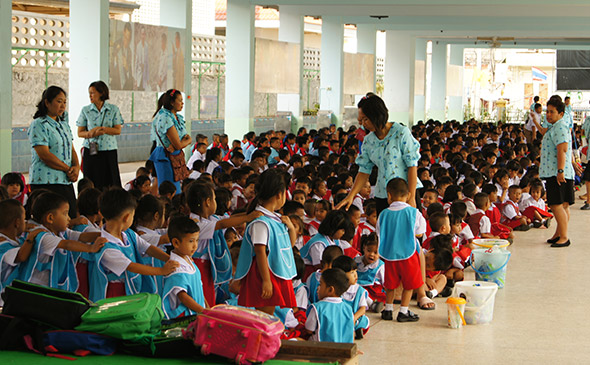 There are many of schools in Thailand where South Africans can go work at but it's important that you are placed at a school most suitable for you. During the TESOL course, the job placement team will sit and discuss with you your preferences in terms of the age of the children you would prefer to teach as well as the region in Thailand you would prefer to live. You will also be asked if you would like to be placed in the same town as another TESOL student and the job placement team will do its best to arrange this. Due to the fact that there are many TESOL students unfortunately you cannot be guaranteed that your first choice is met.
8. Graduation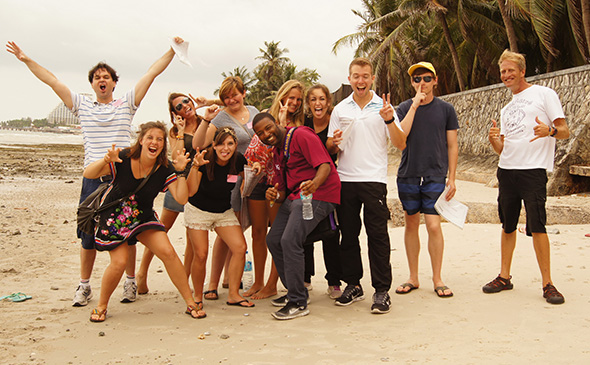 Once you have completed your final exam at the end of the TESOL course, a graduation ceremony will be held on the beach for you and the other TESOL students. Here, you will be presented with your qualified TESOL certificates and celebrate at the beach bar and braai with all your new friends. Memories will be shared while a road of adventure and opportunity awaits you all.
9. Move to your new town and let the teaching begin!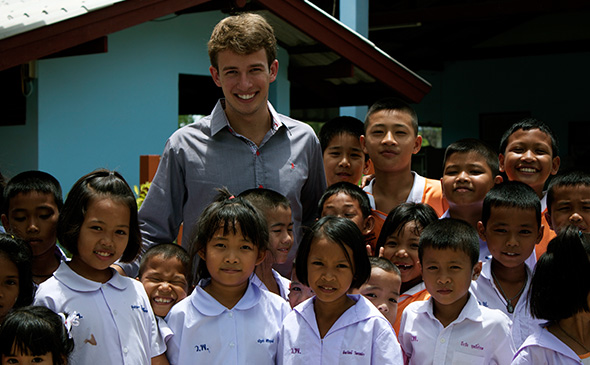 Now that you have completed your TESOL course and graduated there is only one more thing to do, move to your new town and start teaching. Accommodation is sometimes provided by the school, otherwise the job placement team will assist you in finding accommodation near your school. The local teachers will welcome you with open arms and make you feel very much at home while your students will love and look up to you as there English role model. Photo by World Explorer.
10. Go exploring during school holidays!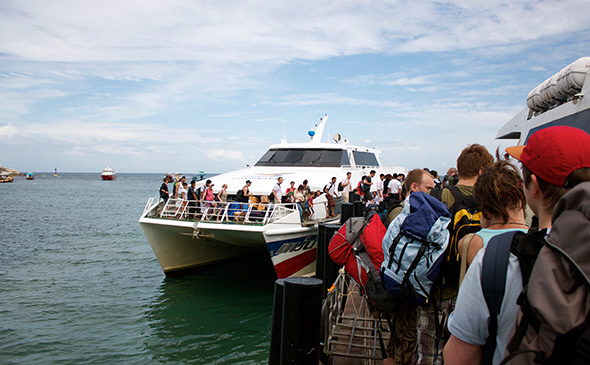 What would a work abroad and travel experience be without the travel? The low cost of living in comparison to an English teacher's high salary makes it possible save up and go travelling during school holidays. You can travel through the lush mountainous regions of Northern Thailand or go island hopping down south. Thailand is located amongst some of the most unique gems in the world and with low transportation costs being the norm between the countries of South-East Asia, one can very easily travel to places like Myanmar, Laos, Cambodia, Vietnam and Malaysia during school holidays. With travelling made so easy, it is no surprise that Thailand is one of the most visited travel destinations in the world today.
Be sure to post your questions and recommendations in the comment section below!
You might also like