With the jaw-dropping spectacle of a rainbow-coloured light and 3D mapping show against the iconic façade of the City Hall, and to the rocking tunes of a top-notch line-up that included Toya Delazy, DJ Fresh and Free Radical, nearly a hundred thousand revellers celebrated the very beginning of Cape Town's reign as World Design Capital 2014. The sensational Major's New Years Eve of Design on the Grand Parade was the WDC's 2014 first signature event, and also the City's first-ever, and biggest free concert.  It was a dazzling beginning to the WDC's year-long programme that is swirling with bright ideas and full to the brim with an abundance of events and projects.  Over the past six months, Cape Town has been lauded as host to the world-renowned Design Indaba and the hotly acclaimed Guild International Design Fair.  However, unlike its northern predecessors, the keen focus of WDC 2014 is more on the profusion of smaller, lesser known initiatives that are aimed at using design to promote inclusiveness, equity, sustainability and improved lifestyles.  It's not surprising really, that six months down the line, there are still many of us who are finding it somewhat challenging to get to grips with and participate in the more than 450 projects on offer!
So as we hit the halfway mark for WDC 2014, here are 20 ways you can still take part in the programme before the rest of the year flies by …
Liven Up Your Weekday Nights for FREE
1. Chit Chat at PechaKucha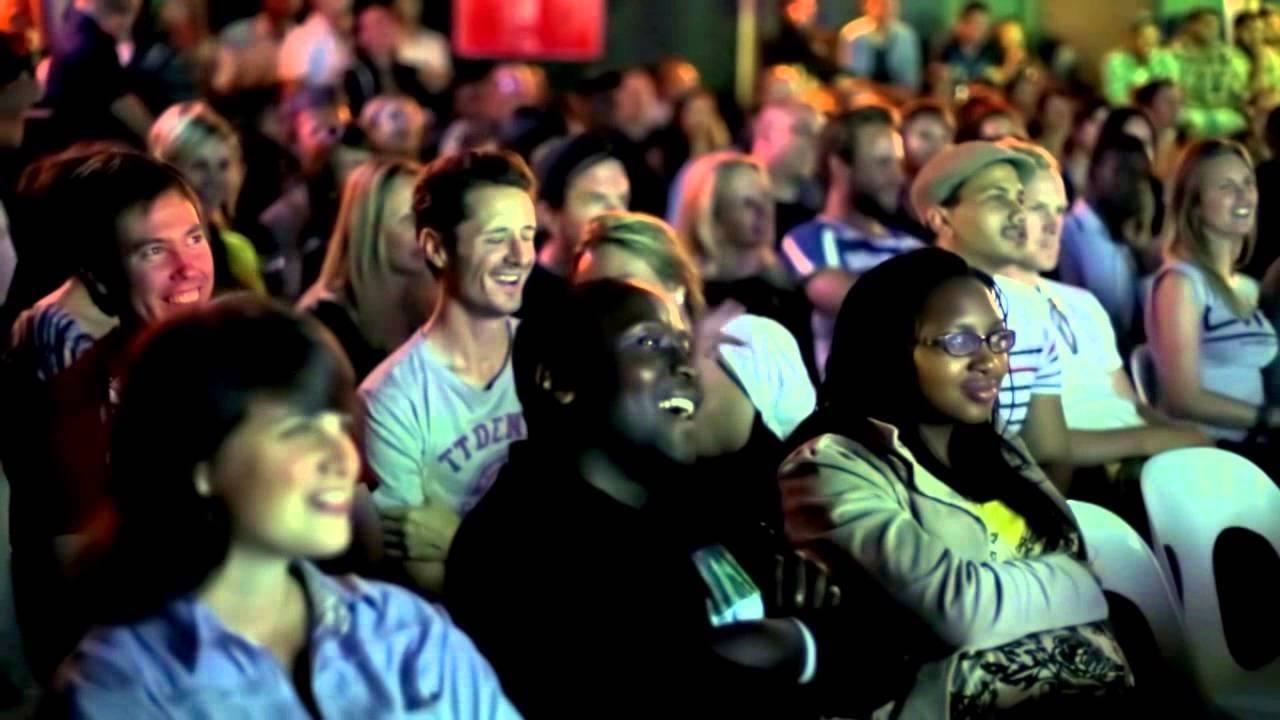 The global phenomenon PechaKucha has emerged in Cape Town as a WDC project.  The name, Japanese for 'chit chat', refers both to the tight 20×20 live presentation format and the casual atmosphere that invites conversation and connection.  At each volume, the selected presenters talk you through their 20 slides, and they are allotted just 20 seconds for each slide.  Speakers share their interests, ideas, passions and achievements on just about any topic they like.  The concise agenda and variable content makes for a fast-paced, fascinating and sociable evening out that might well inspire you to make an application to share your big idea or great experience at a future volume!  PechaKucha Volume 29 kicks off at 18h30 at The Assembly on Tuesday, 1st July.  Provisional dates for other upcoming volumes are Tuesday 2nd September and Tuesday, 11th November. Stay up to date at www.pechakucha-capetown.com.
2. Get off the Couch on the First Thursdays of the month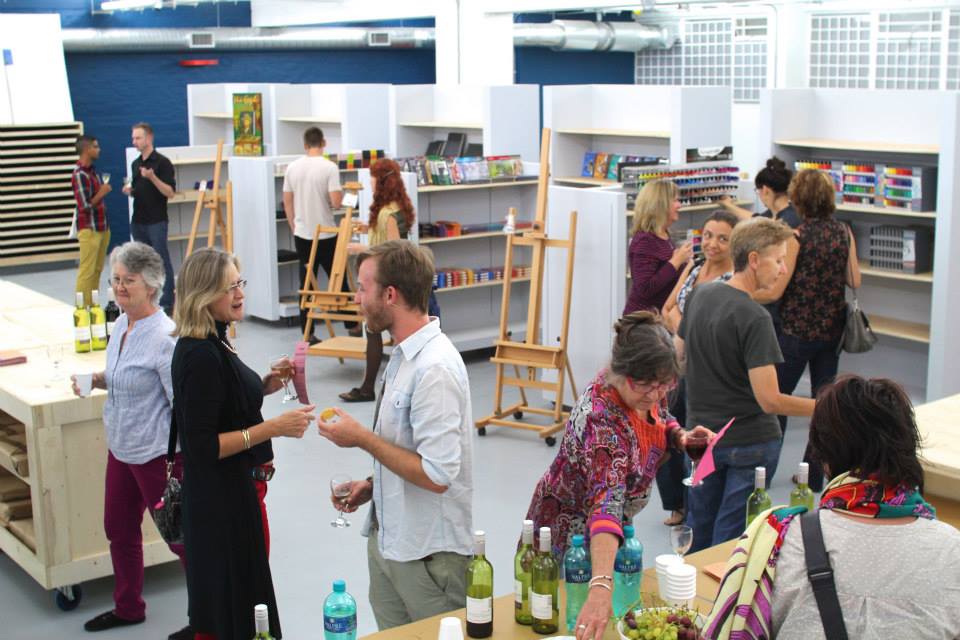 Explore the latest trends in art, fashion, street culture and interior design on a self-guided walkabout around the City's galleries, boutiques and décor shops which stay open until 9pm on the first Thursday of every month.  There's no schedule to keep to or itinerary.  Pick up the First Thursday's map at your first venue, and then meander the surrounding streets taking in the latest exhibitions, enjoying performances, experiencing food trucks, and the many great bars, coffee shops and restaurants along the route you choose. Join First Thursdays on Facebook: www.facebook.com/FirstThursdaysCT.
Feast On Design
3. Go organic at The Oranjezicht City Farm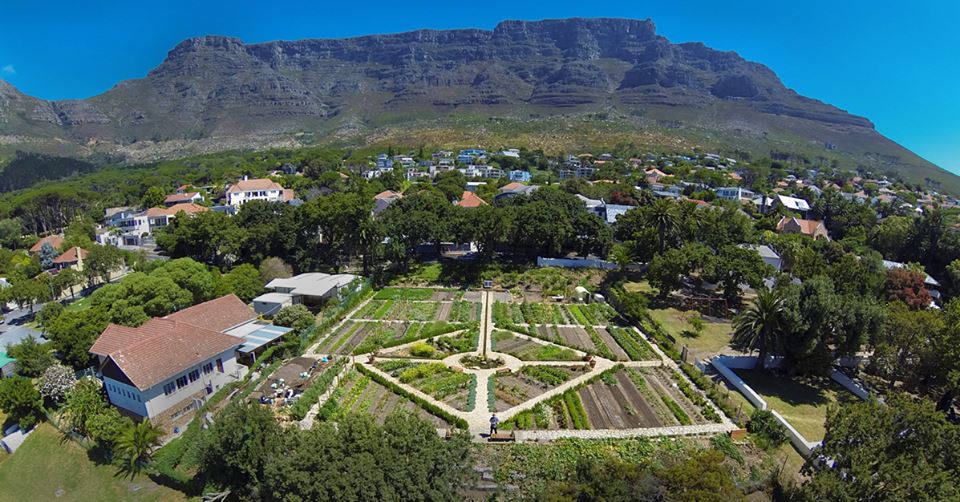 This picturesque neighbourhood farm project shows just how fruitful urban agriculture can be.  You can take part in the guided harvest every Wednesday from 4pm to 6:30pm, picking your own seasonal veg and herbs for the week. The produce is organically grown, reasonably priced and obviously couldn't be any fresher.  There's a Saturday market under the oaks from 9am to 2pm offering a wide selection of organic fruit and veg, cut flowers, artisanal foods and excellent coffee.  The gorgeous food garden, children's playground, stalls and foodie pop-ups all contribute to a great sense of community, and you may like it so much that you are inspired to volunteer for this non-profit project.  Entrance to the farm and the guided harvest are FREE.
4. Taste the vibe at the Cape Town Street Food Festival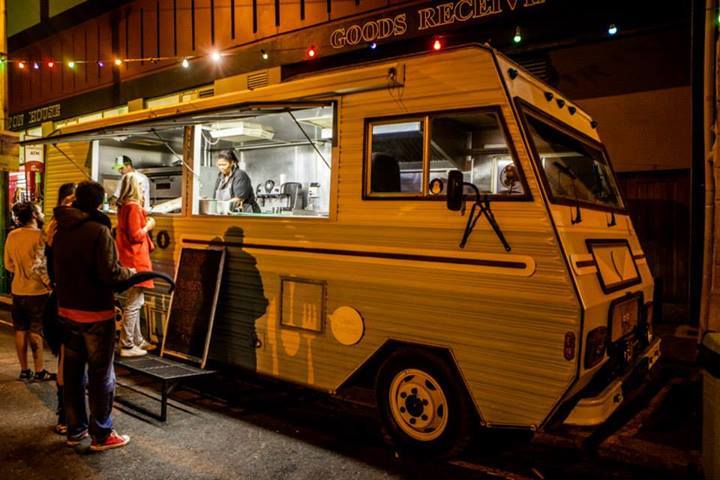 On the 27th July, at Side Street Studios, you can experience Cape Town's first street food festival which charts the course and celebrates the entrepreneurial boom in food trucks and pop-ups in the Mother City. From 10am to 3pm, there's a seminar where the City's new foodie trailblazers will share their passions, success stories and challenges as they have established their on-the-go, increasingly popular brands in the tough hospitality market.  Seminar tickets cost R450.  All that talking about good food will no doubt whet your appetite which can be more than satisfied at the festival dinner, where some of the leading street food chefs will serve up a unique dining experience. Dinner tickets cost R380.
5. Unearth the latest foodie trends at the Spier Secret Festival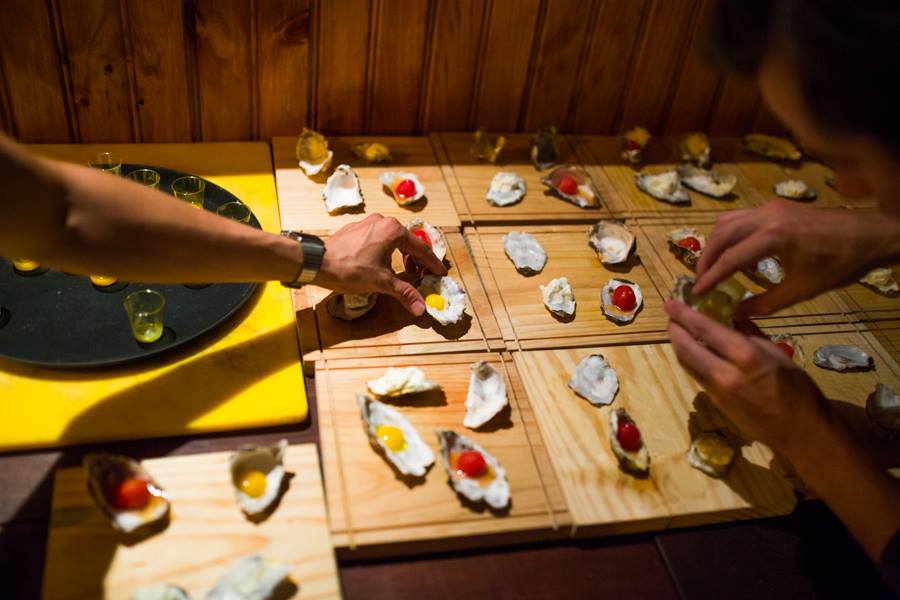 Spier Wine Estate's two-day event in October features a conference on Friday 24th October where international and local food experts present the latest inspiration and trends in food, wine and design.  If you want to make sure your wining and dining is well on-trend, then book for the conference at R900 per person.  On Saturday 25th, the public can enjoy FREE entry to the Spier Secret Market from 9am to 3pm. You'll want to bring some cash though so you can indulge in the wine tasting and the wares of top local producers including bakers, food vendors, food trucks and restaurants.  It is a relaxed, family-friendly festival with farm-style entertainment for children. For more information go to www.spiersecret.co.za.
6. Go behind the scenes at the Story of Food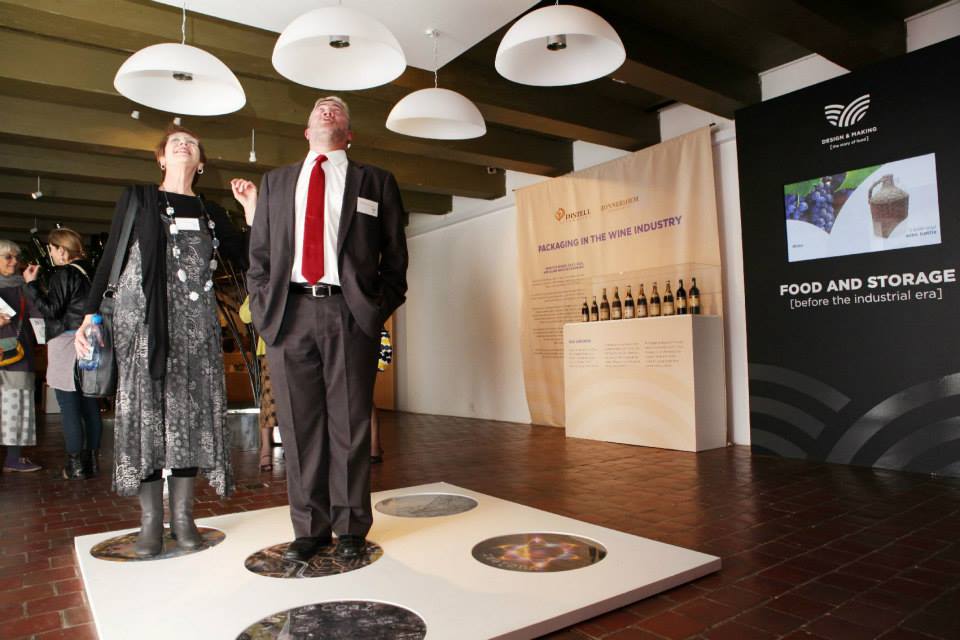 This critically-lauded exhibition at The Castle's Good Hope Gallery sharpens our appreciation of the aesthetics and sustainable values embedded in the beautifully crafted artefacts of early food processing and storage.  The first colonial settlement in the Cape centred on food provision, and the design of food preservation and storage has a long history that is worth reflecting on as we set out on the paths that return to locally-produced, seasonal and artisanal foods. The Story of Food – from then to now – Exhibition takes place at Good Hope Gallery, Castle of Good Hope until 12 October 2014.  Entrance is affordable – adults at R30; pensioners, students and children at R15, and booked school groups at R5 per hour.
Live Design
7. Stay at Hotel Verde – Africa's Greenest Hotel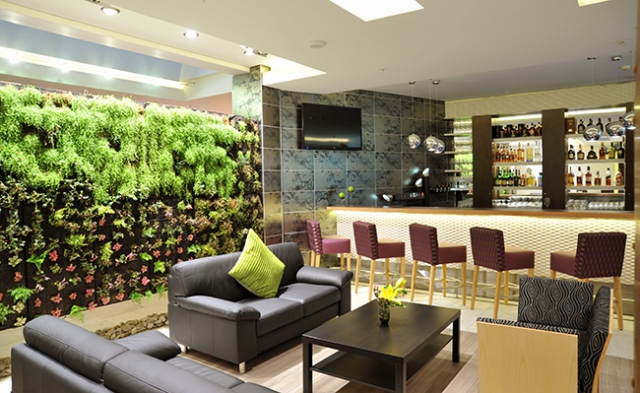 With features such as a roof garden, an eco-pool and a living wall in the stylish bar; as well as power-generating elevators, advanced solar, wind, water-harvesting and water recycling technologies, Hotel Verde is recognised as the continent's most environmentally-conscious hotel.  For responsible travellers to the Mother City, the hotel is conveniently situated just 400m from Cape Town International Airport.  Locals can take advantage of Hotel Verde's green credentials by enjoying the restaurant with its menu of locally-sourced, seasonally-made dishes, or by making use of the conferencing and banqueting facilities for greener corporate and private events.
Get Out On The Town
8.  Immerse yourself in the Open Design Festival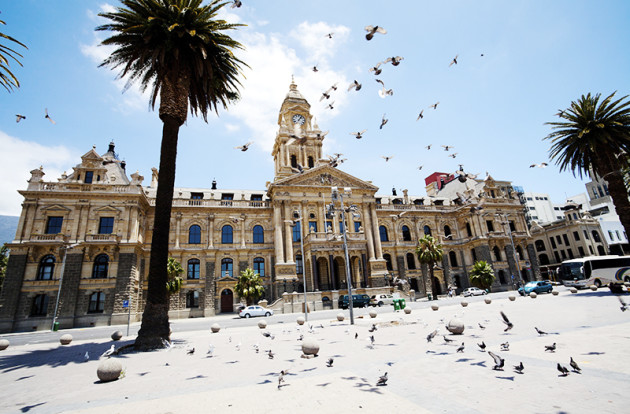 Working hard and smartly to do away with the perceptions of design as exclusive and elitist, Cape Town's Open Design festival welcomes participation, engagement and collaboration across all walks of life.  Inclusive, informative and fun, the festival runs for 10 days from 13th to 23rd August.  While the City Hall serves as the dedicated festival hub, Open Design offers a wide range of events across the city and its townships.  The cross-disciplinary programme includes conferences, exhibitions, talks, parties, performances, dialogues, workshops, design education initiatives, movie nights and cool pop-ups. See opendesignct.com for more info.
9. Treat yourself to a symphony of dance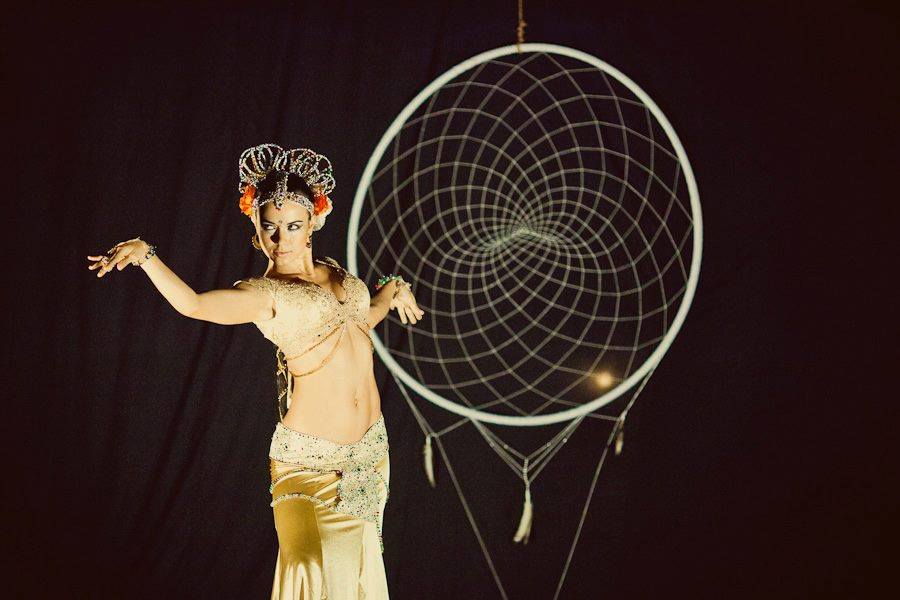 Temple of Dance, a 3 day celebration of African and Odissi Indian classical music and dance will be performed with the Cape Philharmonic Orchestra at the Artscape Theatre from 18th to 20th September. Heralded as a 'masterpiece of design thinking' this is a transmedia production of the African story of Tara, born on a Stellenbosch wine estate to parents who are descendants of San Bushmen and Indian indentured labourers. Tara has dreams of succeeding as an Odissi dancer and reminiscences of Shakti, the Indian Goddess of Creativity and India's ancient Temple of Dance, the Konark Temple.
Go On! Try Your Hand at Doodling
10. Draw to support good causes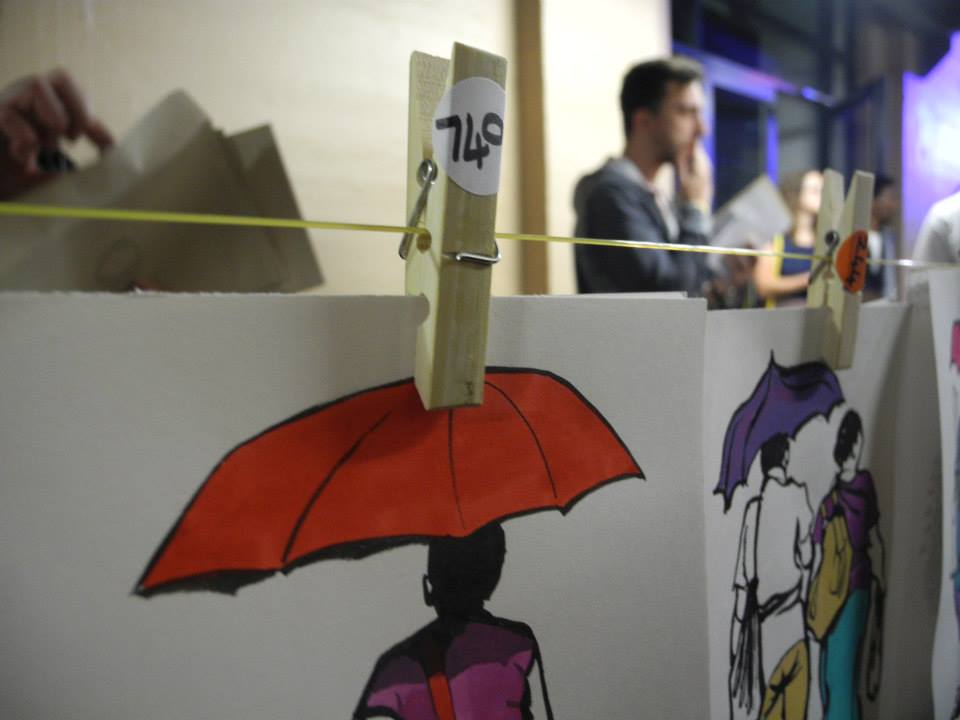 1000Drawings is an empowerment project which encourages the public to take part in fun doodle sessions and create an abundance of doodles that are used for a massive inner city art sale to raise funds for charities. Over the next few months doodle sessions will be held on the lawns at Kirstenbosch, at the Science Centre, the Iziko History Museum, the roof-top of Six Street Studios, the National Art Gallery and the Two Oceans Aquarium.  Young and old, amateur and professional are all welcome to participate, and it is great family fun.  The main night of 1000 Drawings final exhibition will be held on 28 August at 5pm at the Good Hope Centre.  The entrance is R100 and you get a doodle, perhaps the doodle of a child or a top South African artist.
11. Give student artists wings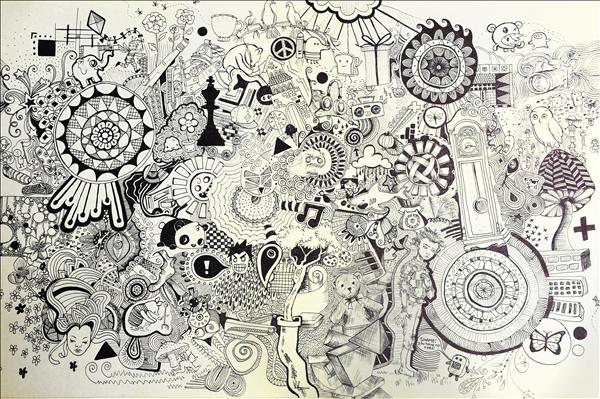 The finals of the Red Bull Doodle Art Competition and its Global Gallery are taking place this year in Cape Town as a WDC 2014 approved project. A global art project that aims to provide a platform for talented young artists to shine, Red Bull Doodle Art takes place around the world in more than 50 of the brand's markets. Entries for young South African student artists open online on 4th August. Finalists in each market will win a trip to Cape Town to attend the exhibition at Red Bull's Global Gallery where the overall winner will be announced.  It will be a good place to spot the design talent of the future!
Get New Perspectives On Old Icons
12. 7 ways to view a New7Wonder of Nature
Compose yourself and your loved ones perfectly against the iconic backdrop of Table Mountain in the giant frames created and artfully erected by local artist Porky Hefer.  Table Mountain Frames, a project of the Table Mountain Aerial Cableway is part celebration of Cape Town's most famous landmark, a New7Wonder of Nature; and part challenge to those Capetonians who have yet to set foot on it. Three frames have already been set up at the V&A Waterfront, Signal Hill and Eden on the Bay in Blouberg, all highlighting superb, different vantages and inviting you out on an interactive photo tour.  You can upload your images to the gallery at www.tablemountain.net. By the end of Cape Town's WDC 2014 tenure, four more frames would have been unveiled.
13. Take to the treetops on the Kirstenbosch Centenary Walkway
Nicknamed 'The Boomslang', Kirstenbosch's innovative canopy walkway rises from the shadows of the forest floor and sinuously winds upwards through the diverse canopy of the little-known Arboretum to break out of the trees and reveal soaring views up Table Mountain, and over the Cape Flats to the Hottentots Holland mountains. Sensitively designed and constructed in and around the mature trees, this is a sculpture of flexible steel spine and ribs with curving, smooth timber slats to create a world-class treetop adventure that is over 100 metres long, and that is elevated in places to over 12 metres above ground. Even if you're a frequent visitor to Kirstenbosch, this experience will give you a fascinating outlook on the flora, fauna and scenery of the garden.  There is no cost in addition to Kirstenbosch's usual entrance fee.
14. See the famous Cape Winelands through a Design Lens
Live Design Tours offer a variety of expert guided tours which provide a design perspective on Cape Town and its popular attractions. Not only for responsible travellers, but an opportunity for Capetonians to experience a different take on their City, the day-long Live Design Winelands tour offers excellent wine tasting and cuisine on a journey to some of the Cape's most prominent innovators in sustainable viticulture and agriculture.  Highlights include a garden tour at Babylonstoren and a visit to Lynedoch Eco Village, which is also a WDC 2014 project. Other Live Design Tours include the Cape Peninsula, Woodstock Lifestyle, City and Township tours.
15. Walk through architectural heritage into the future
Live Design Tours also offer select guided walking tours including 'Designing Our City Architecture,' a three hour stroll in the City Bowl that takes in the most beautiful buildings, and provides an insightful narrative of the distinct phases of Cape Town's planning and construction through history, and into the future. Learn the histories of the City's most impressive buildings that enrich the Station and Parliament precincts, understand the spaces in between and visit some of the key new projects and landmarks that are driving the future of Cape Town.
Don't Forget Your Favourites

There are a number of popular, annual Cape Town happenings that have been recognised this year as WDC events:
16. Indulge in the love of great writing at the South African Book Fair in June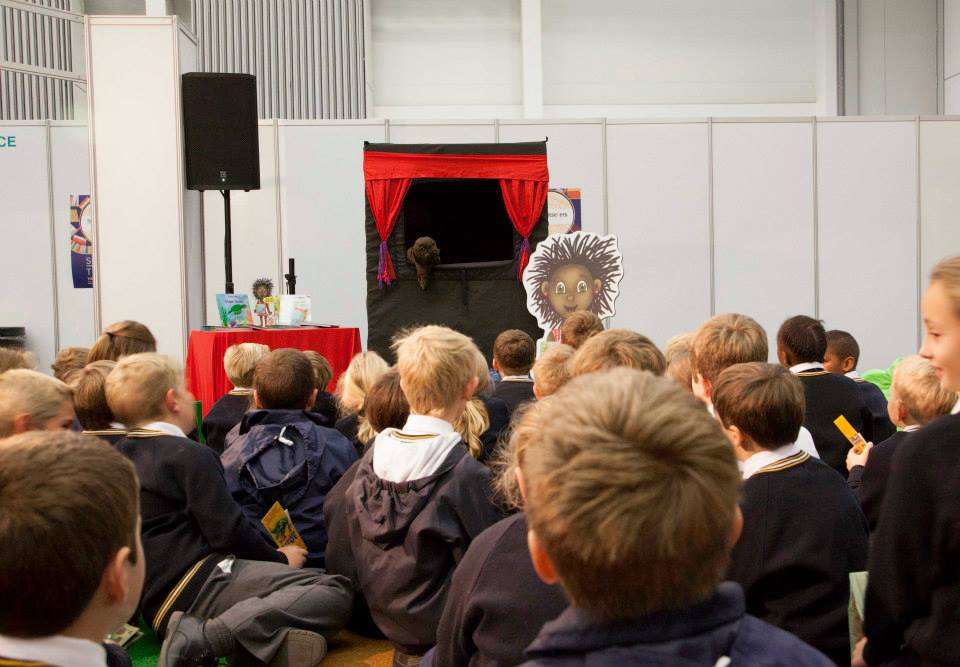 This year, the Cape Town Book Fair has taken on a national persona, and will be staged as the South African Book Fair from 13th to 15th June at the CTICC. The programme is packed with more than 120 bookworm events that will appeal to the widest range of book-loving ages. From puppet shows and story-telling corners to in-depth panel discourses and literary presentations, book club brunches and cocktails in the bar, the Book Fair aims to celebrate the love of reading, writing and talking about books. Entrance is an affordable R50 per person, R20 for pensioners and FREE to everyone under the age of 18 years old.
17. Celebrate freedom with flair at the Franschhoek Bastille Festival in July
A venerable highlight on the Cape social calendar, the 21st Franschhoek Bastille Festival will be celebrated on 12th and 13th July this year. The Food and Wine Marquee, redolent with celebrated wines and fabulous food, never fails to be the main draw for festival-goers. The entrance fee is R200 per person for the 21st Birthday Celebration on Saturday; and R180 on Sunday. The rest of the town also comes out to play and there are a hive of activities including the Franschhoek Boules Tournament and the Barrel-Rolling Competition; the Solms-Delta Parade and the Farmers' Market.
18. Feel the groove at the Cape Town World Music Festival in July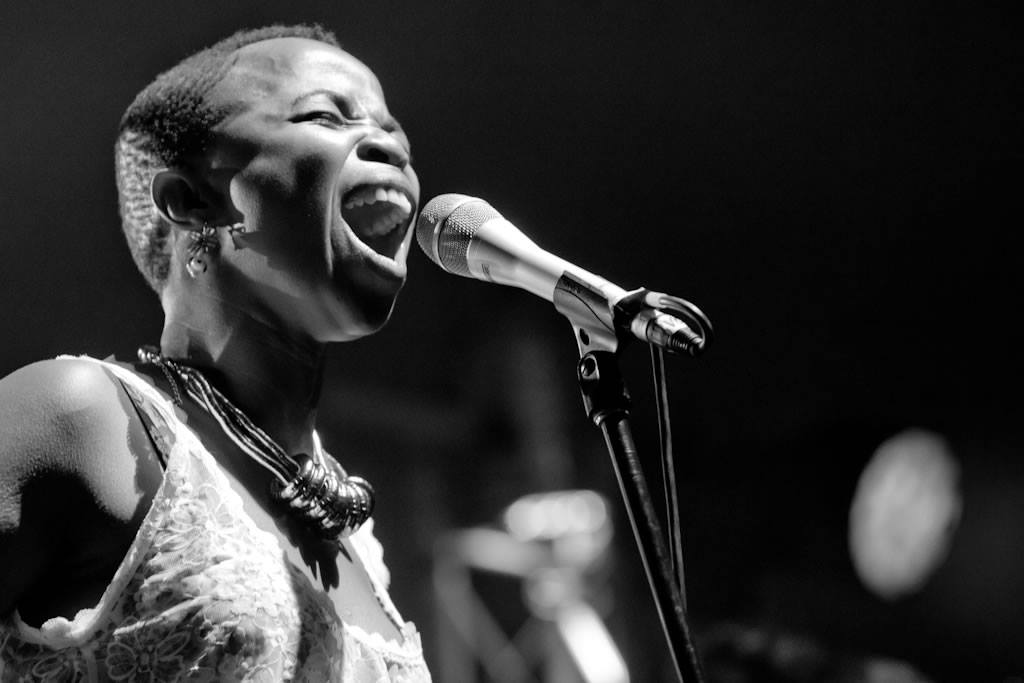 Laid back and cosmopolitan, Cape Town and World Music are effortless, fun and sensual cohorts. This two-day, multi-stage festival brings together local and international artists across musical genres such as traditional African, electronica, bluegrass, hip hop, jazz, country, house, reggae, Balkan, afrobeat and country. It takes place at the City Hall on Friday, 18th July from 5pm to 2am and Saturday, 19th July from 4pm to 2am. Watch out for the full programme to be announced. There are workshops and secret jam sessions for local musicians and hard-core music lovers; as well as high quality performances to delight a range of audiences from the afternoon cruisers to the die-hard party-goers. Ticket prices range from R200 to R280.
19. Throw caution to the wind at Africa's largest kite festival in November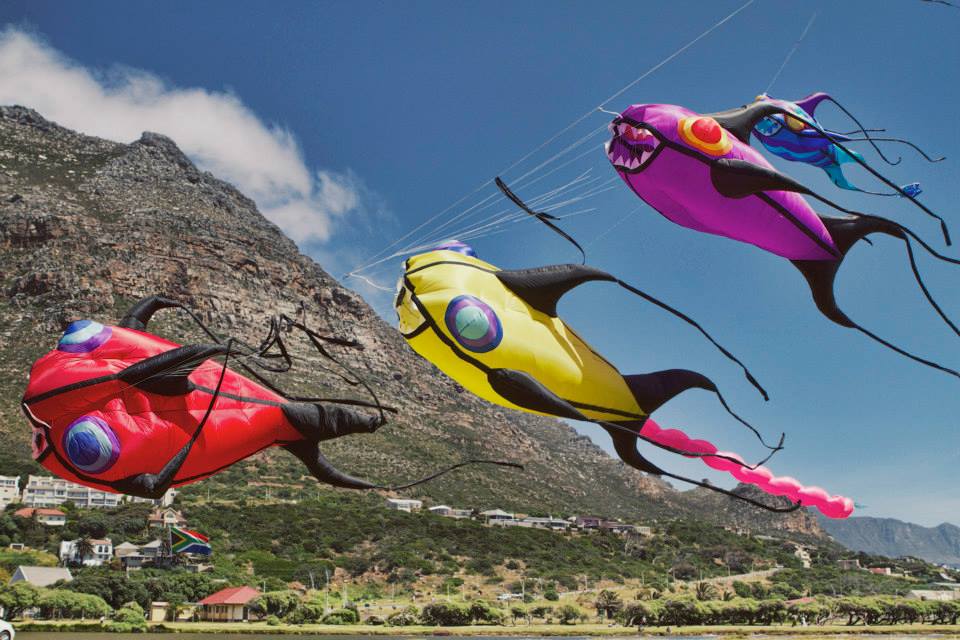 There's nothing like kite-flying to encourage you to relish the summer Cape winds rather than moan about them! Bring your kite, buy one, make one at the 2014 Cape Town International Kite Festival or just marvel at the tremendous range of kite creations from around the world that take to the skies over the lawns of the Zandvlei Nature Reserve in Muizenberg on 1st and 2nd November. The programme is packed with entertainment, and there will be a range of craft and food stalls. The family-affordable entrance fee supports the Cape Mental Health Society.
Attend a WDC Signature Event
20. Rubber-stamp your participation in WDC 2014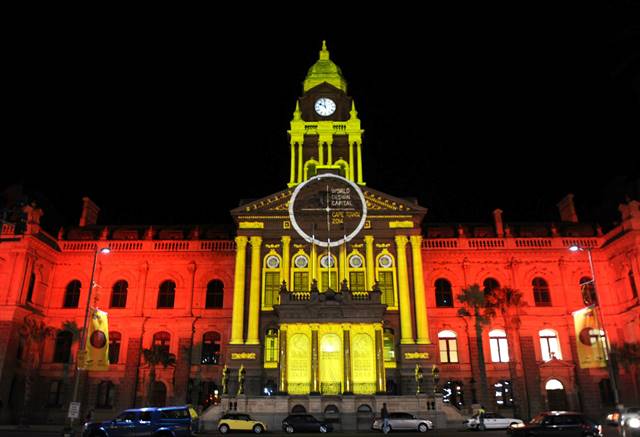 While we may be halfway through Cape Town's WDC year, don't worry, the proverbial fat lady is far from finished singing. There are several signature events still to come, such as the Design Policy Conference, a global ideas exchange from 16th to 18th October. More accessible, and perhaps more interesting to the design layperson will be the Cities Exhibition, a showcase of worldwide design with proven positive social impact, and clear echoes of the WDC 2014 theme of Live Design. Transform Life. This will be staged from 15th to 19th October. Of course, you should also watch the press for details of the Convocation Ceremony.
---
What WDC 2014 has served up so far is the substantial evidence that our day-to-day lives in the Mother City are inextricably woven by design. We have got where we are by design, and we'll move into our shared future by design. Design is not the impenetrable 'preserve of an arty elite'; it affects all our lives, each day, on all levels – from visceral to cerebral.  We all have ideas, expertise, energy and unique, tangible experiences that validate our participation and collaboration when it comes to design transforming lives for the better.
Related articles across the web