[Updated August 2020]
When it comes to travel, we know that it can be daunting when there are a thousand things to consider and lots and lots of planning to do.
So, when it comes to booking your flights and knowing what you need to make the purchase as simple as possible, we have made the online process easy, convenient and secure.
Enter departure and arrival cities, and select travel dates
Browse flight options and select your ideal flight
Insert correct passenger details (as per ID)
Select any additional add-ons like insurance or extra baggage
Confirm your preferred payment method
Receive your e-ticket straight to your inbox. Off you go!
Flight and passenger details
To book your flights online, you will need some basic information of the destination you'll be flying to, and your departure and return dates. You will, of course, also need all of your personal details that will appear on your flight ticket. To speed up the booking, it's a good idea to have all of these details at hand.
Trip details
Personal information – Full names (to be spelled exactly as it is in your ID or passport), date of birth, country of residence
ID number
Ideal departure times and length of flights (do you prefer a direct flight or are you happy with connections?)
Preferred cabin class
Domestic flights
South African citizens only need their identity number (ID) to book a flight. Passengers over the age of 16 years old are allowed to travel within the country on their own and will only need to produce their original ID card and booking reference number to board a flight. Passengers under 16 years old will need written permission from their parents/guardians and their birth certificate. For more information on travelling with minors, have a look at our guide on flying with kids and information on unabridged birth certificates.
If you are flying locally and are a registered licensed driver, you may use this original form of identification to board your flight. Please note that your driver's license will have to be valid for the dates you intend to fly domestically.
International flights
When flying abroad, you will need to produce your original, valid passport at the check-in counter, as well as any visa that the country you're flying to may need. Please remember that visas need to be applied for long in advance, so make sure to set plenty of time aside for that.
Make sure to check the validity of your passport, as you won't be able to leave the country with an invalid one. Many countries also require that your passport be valid for a period of at least 3 – 6 months from the date of return to South Africa.
Do you need a passport when you book your flights?
No. You will not need to enter your passport number at the online booking stage of your trip, but you will need it when booking flight packages and when you check in for your flight.
If you are applying for a visa, you will need to fill in forms with your passport number, as well as provide a certified copy of it. Make sure to use the exact same spelling as in your passport when booking your flights, as many airlines do not allow, or charge a penalty fee for booking under an incorrectly-spelled name.
Also read: How to book a flight without a passport number
How to book a flight ticket for someone else
To book a flight for someone else is pretty simple. As with booking flights for yourself, you will need all of their personal information, as well as a list of preferences such as airline choice, preferred time of flight and budget for their ticket. Of course, you will also need their consent to book their flights for them.
Once you've booked your flights and theirs, you will have the option of emailing them all of the flight details so that they can also have these details. For group bookings, contact our team of experts to help you get the best deal and streamline the process.
Paying for your flight
There are numerous ways to pay for your flights! Once you've filled in all of your details and are ready to pay, you can use one of these convenient payment options to seal the deal:
EFT
SID Instant EFT
Online credit/debit card payment
Cheque card
Cash deposit
Pay in-store (Pep, Pick n Pay)
To pay for your flight using any online options, you will need to provide the name on the credit or debit card that you'll be using, the card number and 3-digit CVV code that's found at the back of the card, as well as the expiration date of the card.
If you're still unsure of your options to pay for your flight, or you don't have a credit card but would still like to book your flights online, please have a look at Travelstart's handy page on how book flights without a credit card.
Can you pay for your flight with cash?
If you're not too keen on paying for your flight via an online transaction there's no need to worry as you can always do this with a cash deposit. You can pay for your flights directly from your bank to the Travelstart account, and voila, your flight is booked. Once the deposit has been made, the bank teller will provide you with a stamped deposit slip, which would then need to be scanned and emailed directly to payments@travelstart.com, along with your booking number. You will need to email this information on the same day, to avoid a difference in ticket price.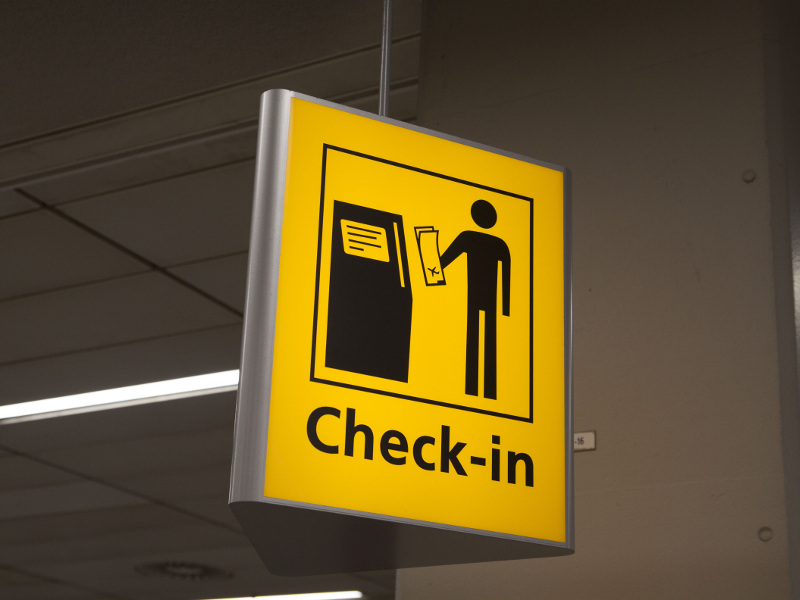 Should you print out your ticket ahead of arriving at the airport?
It is not necessary to print out your flight itinerary and ticket ahead of time. To check in for your flight, all that the airline officials at the airport will need is your form of identification and reference number. For international flights, you will also need to have your passport and any visas with you.
Many international airlines advise passengers to print out electronic tickets ahead of time to avoid long queues at check-in. You can do this if you wish.
There are quite a few airlines that have kiosks at the airports which allow passengers to print out boarding passes. This is usually made possible by either entering your flight booking reference number or scanning in your passport. You can also download your boarding pass onto your mobile phone, have it printed out, or simply mailed to your personal email address.
Where to collect your tickets
Your e-ticket will be sent to you via email, and some airlines even give you the option of printing out your boarding pass or sending it to your mobile device, making your check-in process a relatively simple one! Please note that you may still have to queue at your airline's check-in counter if you have luggage to check in.
So now that you've got nothing keeping you from booking your next flight, why not sign up to Travelstart's newsletter for great deals and promotions – putting you first in line to book that amazing trip!
All information on this blog page was correct at the time of publishing and may change at any time without prior notice. Travelstart will not be held liable for loss or inconvenience resulting from the use of out-dated or incorrectly noted information.