South Africa has endless attractions which is little wonder why some refer to it as a "world in one country". Discover diversity in this beautiful country with the best tours in South Africa. Whether it's the Garden Route or the Kruger National Park, South Africa never ceases to amaze all those who venture across this beautiful land!
Here is a list of some of the best tours in South Africa: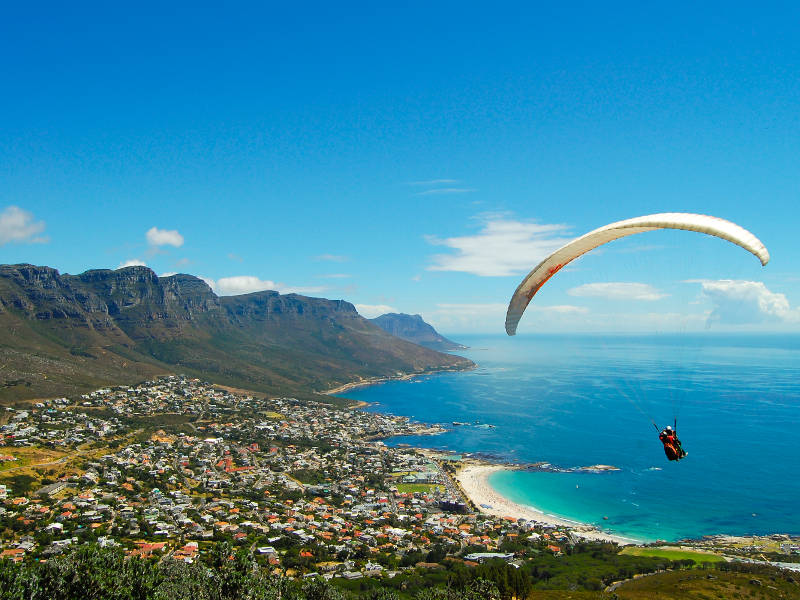 Western Cape
Baz Bus
Baz Bus offers a unique transport network in South Africa. The convenient hop-on-hop-off service is a leading force in the tourism industry. Baz Bus' service is aimed at backpackers and runs from Cape Town to Johannesburg via Durban. Backpackers get to choose their accommodation. Simply call Baz Bus when you are ready to venture to the next destination along the route. With over 200 establishments to choose from, including hostels, lodges and hotels, you are given the convenience of fun and reliable travelling. You'll get to meet people from all over the world and discover interesting stories. Along with the hop-on-hop-off tour, Baz Bus has day tours, overland tours and Kruger Park Safari tours.
Contact: info@bazbus.com or +27 21 422 5202
Discover Africa
Discover Africa is an online tour operator providing quality, ethical tours and safaris through sub-Saharan Africa. Situated in Cape Town, Discover Africa has wonderful tour packages that will ensure that you're getting the best experience you could ever hope for. With 12 countries to choose from, including South Africa, Namibia and Kenya, you are guaranteed a well-planned itinerary curated by the best tour experts across Africa. Visit destinations like Victoria Falls and Kruger National Park through one of the best tours in South Africa! Discover Africa's long list of tours includes migration safaris, mountain gorilla trekking, family safaris and a luxury tour of South Africa.
Contact: info@discoverafrica.com or +27 21 422 3498
Nomad Africa Adventure Tours
If you're serious about getting the best tours in South Africa, picking the right tour company is the most important step. Well, Nomad Africa Adventure Tours considers themselves to be the premier Adventure Tour Operator in Africa. It's hard to dispute with their authentic African adventure itineraries. You can count on guaranteed new friendships and fun. The passion of the Nomad team can be felt in the quality tours conducted! Choose from a great diverse list of things to do such as camping, dive and small group adventure tours. Nomad Africa Adventure Tours explores destinations such as Victoria Falls, Cape Town, Kruger National Park and Botswana. Whether you're looking to go diving with sharks or relaxing by a campsite fire and spotting surreal wildlife, this South African tour company will ensure that you're given the best service on your adventure!
Contact: websales@nomadtours.co.za or +27 21 845 7400
Kiff Kombi Tours
This alternative Cape Town tour is designed for adventurous travellers looking to immerse themselves in new places. Kiff Kombi Tours has been named in the Top 10 Tours in Cape Town. This unconventional and diverse tour company delivers original itineraries and gives you the opportunity to explore the Mother City on a grassroots level. In the comfort of a Toyota van, Kiff Kombi Tours will collect you at a designated pick-up spot and take you on an urban safari filled with good vibes. You can choose to do a road trip, street art and township tour or a gin jol. But that's not all, Kiff Kombi Tours' authentic approach to seeing the Mother City includes so much more incredible features.
Contact: bookings@kiffkombitours.co.za or +27 72 213 3888
Cape Point Route
If you're visiting Cape Town, a visit to Cape Point is mandatory! After all, it is the most southern western corner on the entire African continent and is the mythical meeting point of the Atlantic and Indian oceans. The Cape Point Route Tours offers you the ideal chance to do an all-day or half-day tour of the Cape Peninsula. The tour includes a drive along the Atlantic coastline via Chapman's Peak and reaches the Cape of Good Hope Nature Reserve followed by a visit to the magical Boulders Beach Penguin Colony. There is so much more to do if you're looking for something different, Cape Point Route Tours also has Winelands and Cape Town City Tours.
Contact: info@capepointroute.co.za or +27 21 789 0093
Cape Fusion Tours
Acquaint yourself with Cape Town through your palate. Understanding a city's food and the history that accompanies it is truly an authentic way of interpreting the fabric of the city's society. Cape Fusion Tours has extensive food, cooking and wine tours that will enable you to see Cape Town with a whole new perspective. With Cape Fusion Tours an entire world of aromatic Cape Malay cuisine or a simple stroll through the city will open before you!
Contact: info@capefusion.co.za or +27 461 2437
Bikes 'n Wines
This exciting and one of the best tours in South Africa runs bicycle wine tours through the Western Cape's reputable winelands. Visit the winelands and see it from a different perspective, on a bike, cycling through the vineyards and private farm roads. This innovative tour will ensure that you get the best of the beautiful wine region and get a dose of exercise at the same time. You'll be rewarded with the best wine tastings and a showstopper lunch. In addition to the winelands routes, Bikes 'n Wines also has Cape Town bike tours which consist of beer, food and art cycle tours through the Mother City. Explore the Winelands in Franschhoek and Stellenbosch, or take on the streets of Cape Town and add an art or food tour in the mix!
Contact: bookings@bikesnwines.com or +27 21 823 8790
The Township Winery
Located in Cape Town townships, Philippi, Khayelitsha, Khayamandi and Mbekweni, the Township Winery is a project born to empower members of these communities. The members tend and grow their grapes on their single household vineyards that supports the community-owned central winery. The aromatic Sauvignon Blanc that is produced at the Township Winery will change your perception of winemaking in the Western Cape. The tour involves meeting the growers and wine tasting over a delicious township lunch, served at The Village House in Khayelitsha.
Contact: graham@townshipwinery.com or +27 83 625 2865
African Eagle
With over 20 years of experience in the tourism industry, African Eagle Day Tours delivers value for money tours in Cape Town. The personalised and special care given by the expert tour operators will ensure that you receive a professional service throughout your chosen adventure. African Eagle Day Tours has so many perfectly curated options to choose from. You have the option of doing a Cape Peninsula tour, a whale tour and exploring the winelands in Cape Town tour. In Johannesburg, African Eagle Day Tours offers trips to Soweto, the Apartheid Museum and Pilanesberg. You can also do the Garden Route tour!
Contact: daytours@aecpt.co.za or +27 21 464 4266
Wine Flies Tours
Through their passion, Wine Flies Tours are able to create unique and real experiences. This fun wine tour is a must for people wanting to learn the art of tasting wine, winemaking history and even sharing a glass of wine with local winemakers at their cellars. Share stories with fellow eager tourists while visiting up to 5 different wine estates in Stellenbosch and Franschhoek. Enjoy a light lunch in the winelands while having the time of your life meeting new people immersed in the beauty of the Cape's wine region.
Contact: info@wineflies.co.za or +27 21 4628 011
Oceans Africa
Scuba dive alongside prehistoric sharks and other amazing sea life with Oceans Africa. You are sure to have an adventure in Cape Town's oceans that will become everlasting memories. Oceans Africa offers Sardinia run tours and whale watching in Hermanus along with more interesting curated tours. With the extensive knowledge and experience provided by the Oceans Africa tour operator, you will be exposed to the incredible marine life. Get ready for an adventure of a lifetime. Thrill seekers will get full satisfaction out of these amazing tours.
Contact: info@oceansafrica.com or +27 73 178 5462
Springbok Atlas Tours and Safaris
This long-standing leader in African tourism delivers the best products and services you could ever want and need from a tour company. Springbok Atlas are well-known for their touring services in Southern Africa. They will ensure that your holiday and tour in this heavenly abyss is a memorable one. With competitive itineraries, Springbok Atlas will take you on a journey filled with picturesque landscapes. Destinations include the Cape Winelands, Skeleton Coast, Victoria Falls, and the evergreen Knysna.
Contact: tours@springbokatlas.com or +27 21 460 4700
Ilios Travel
From private and day tours to safaris, you can discover a world of adventure with Ilios Travel. With 7 operational hubs across the Western Cape, Eastern Cape, KwaZulu-Natal, Gauteng and the Kruger region, you have access to some extensive national touring programmes. Choose amongst the best safaris in South Africa and get to see incredible wildlife, including giraffes, lions and rhinoceros. Dive into the cities' culture, cuisine and art. Enjoy the picturesque seaside suburbs of Kalk Bay and Simon's Town. Ilios Travel tour operators will go out of their way to ensure that you have an awe-inspiring experience.
Contact: multicentre@ilios.co.za or +27 87 808 2782
African Blue Tours
Successfully operating since 2001, African Blue Tours has grown tremendously from strength to strength. Let African Blue Tours take you on a journey through Southern Africa that will open your mind to all the beauty that it possesses. African Blue Tours will create an adventure filled with oceans, dense forests, marvellous canyons and savannas. All that is required from you is to inform the knowledgeable tour guides what you're interested in and let them curate a tour package that will excite all your senses. The company's tours range from private Cape Town, Durban and Johannesburg tours, the Garden Route and Blue Train. You'll also get to choose from the best safaris in South Africa to fit your holiday requirements. From Pilanesberg to Zimbabwe, African Blue Tours will make sure that your safari is abundant with game viewing.
Contact: info@africanbluetours.com or +27 21 438 1900
Southern Circle Tours & Safaris
If variety is what you're craving then Southern Circle Tours & Safaris is what you need for your perfect adventure holiday. This exciting tour company offers over 84 tailor-made guided tours and travel packages to ensure your holiday is nothing short of amazing. Head to the Kruger National Park, Drakensberg Mountains or the Garden Route for a picturesque escape from the city bustle. Your journey will be filled with the most interesting attractions such as the Natal Battlefields, Chobe National Park in Botswana and the Namib-Naukluft Park in Namibia.
Contact: info@southerncircle.com or +27 31 572 4227 / +27 21 948 8840
Ocean Blue Adventures
Ocean Blue Adventures offers a blissful outdoor experience in Plettenberg Bay with both land and sea adventures. The incredible team will make your visit to Plettenberg Bay an interesting one with all that there is to see and experience.  If you're keen on the marine excursions then prepare for close encounters with marine life such as whales, dolphins and seals. For the fauna and flora lovers, the Robberg Nature Reserve will provide spectacular views. Ocean Blue Adventure Tours also has cultural tours that are led by resident guides, which could include visiting their creche, a local church service or seeing kids practising their musical skills. Their clear focus on responsible tourism makes this tour company a win!
Contact: info@oceanadventures.co.za or +27 83 701 3583
Vinebikes
Venture through the Cape Winelands on an electrical bicycle (e-bike) with Vinebikes. This innovative tour company explores the wine farms of Franschhoek, Stellenbosch and Banhoek with professional and qualified guides. Take in the exquisite mountain views while riding through the vineyards. The views will put you in a state of calm! You'll be happy to know these e-bike tours are kid-friendly! Soak up the scenery while visiting two to three farms, take pictures and learn about the history of the individual farms.
Contact: capetown@scootours.co.za or +27 79 490 2389
Seascape Tours
Seascape Tours extensive tours range from the Kruger National Park, Wild Coast, Botswana, Swaziland and Victoria Falls. They have a team of expert consultants and tour guides that will curate a holiday package that is specific to your requirements. Whether it's a self-drive tour from Cape Town to Namibia or enjoying a Cabernet Sauvignon on a Constantia Wine Farm Tour, Seascape Tours ensures that you are given an unforgettable experience through responsible tourism.
Contact: enquiries@seascapetours.com or +27 21 783 3247
34° South Tours & Safaris
34° South Tours offers private and small-group tours with their trademark brand of hospitality. Create magical memories on a relaxed and informative tour of the most scenic routes. On their amazing list of tours and safaris are Cape Town's Five Mountain Passes Day Tour, Garden Route and Overberg Tour, and a Sun City Tour. With some of the best safaris in South Africa, decide between the Pilanesberg Big 5 Day Safari, the Big 5 Kruger National Park Safari and the Malaria-Free Madikwe Big 5 Safari and Garden Route Tour. These tours sound incredible and are worth seeing for yourself!
Contact: info@34southtours.com or +27 21 981 8657
Earthstompers Adventures
Earthstompers Adventures specialises in tours of the Garden Route and Addo Elephant National Park. This touring company offers incredible packages ideal for students, volunteers and backpackers. That's not all, as they also offer Cape Food and Wine Tours, Safari Extensions and Private Tours. Most of the company's tours start and end in Cape Town or Stellenbosch. Interact with like-minded travellers from all over the world while getting to see the Western Cape's vast beauty. If you're looking for a day tour, Earthstompers Adventures will let you in on the popular tours of the Cape Peninsula, Cape Winelands and the Cape Town CBD.
Contact: info@earthstompers.com or +27 82 443 1354
Detour Africa
Detour Africa will ensure that you have first-choice to the finest itineraries that is suited to your budget. Their expertise in safaris and overland tours provides you with the opportunity to see Africa through fresh eyes. Detour Africa's travel packages include visiting the sand dunes of the Namib desert, a three-day Kruger Park Camping safari, and an eight-day Kenya and Masai Mara Safari. With African destinations such as South Africa, Mozambique, Swaziland, Malawi and Tanzania on their itinerary, you will be exposed to some of the best safaris in Southern Africa and the greater African continent.
Contact: info@detourafrica.co.za or +27 21 424 1115
Kabura Travel & Tours
If you're in search of something more private, Kabura Travel Tours, in Cape Town, will deliver a tailor-made service for you. Together with their excellent private tours, Kabura Travel also has enriching guided tours as well as shuttle options. You can explore destinations such as the Cape Peninsula, Table Mountain, Hermanus, Kruger National Park and many more amazing places. Their aim is to be a top-rated tourist, charter, and cab service in the Western Cape. Through their reliable and safe transport, Kabura Travel & Tours ensures that your holiday expedition is a magical one!
Contact: info@kaburatravel.co.za or +27 73 847 6425
Food Routes
This premier online foodie holidays and tours specialist is the ideal tour company for epicurean travellers. Partake in a culinary adventure that will leave your taste buds in a state of bliss. This innovative concept merging food, destinations and travellers gives you the chance to get the best knowledge of the culinary experiences that await in particular destinations. Enquire about distilleries, markets, cooking classes, delis and restaurants through Food Routes. This online platform will expose you to fine establishments all over South Africa. Simply refine the culinary experiences you're interested in and allow Food Routes to do the rest!
Contact: reservations@foodroutes.co.za or +27 82 542 7566
Gauteng
Mount Zion Tours and Travel
Mount Zion Tours and Travels (PTY) Ltd prides themselves on having a team of experienced, knowledgeable and friendly staff that is dedicated to giving you a holiday abundant with memorable moments. Mount Zion Tours ensures that every detail is planned so that you have a wonderful time! Their African safari and holiday packages are curated in French and English, specialised in Township, Day Tours in Johannesburg and safari experiences. Mount Zion Tours and Travel conducts successful guided tours to Soweto, Pilanesberg Game Reserve, Sterkfontein Caves and more.
Contact: info@mountainziontours.co.za or +27 83 969 4662
Lebo's Soweto Backpackers
Get an authentic experience of Soweto that will see you connecting with the locals through their personal stories. Lebo's Soweto Backpacker is a hostel situated in the township of Soweto. The engaged backpacker hosts run bicycle, tuk-tuk and walking tours in Soweto. Learn about the township's rich history, meet and greet people going about their daily lives, and visit some of the historical sites. The guides will ensure that you are immersed in the important stories to be told by Soweto residents. Make your way back to the backpackers and enjoy the home-brewed beer!
Contact: lebo@sowetobackpacker.com or +27 11 936 3444
MoAfrika Tours
Experience an authentic take on touring through South Africa with this energetic tour company. MoAfrika Tours takes both local and international tourists on an epic discovery of the best places to visit in South Africa. With fine-tuned tour packages, you are guaranteed to experience South African destinations with a welcoming MoAfrika Tours twist. The tour company has day tours and is also known for having some of the best safaris in South Africa. Explore cities like Johannesburg, Pretoria, Durban and Cape Town with MoAfrika Tours. In addition to the city tours, go on a Kruger National Park safari or visit Victoria Falls.
Contact: ask@moafrikatours.com or +27 82 506 9641
Eastern Cape
Alan Tours
Experience tours of South Africa's wildlife, nature and history like no other with Alan Tours. Their knowledge of some of South Africa's most remote and prestigious game reserves will afford you insight, second to none. If you're looking for the serenity of remote destinations, allow Alan Tours to show you the way. You'll get to retreat to destinations such as the arid Little and Great Karoo. Perhaps you're more inclined to do a marine safari viewing whales, dolphins and penguins? Well, Alan Tours will be happy to create an itinerary that is ideal for you!
Contact: info@alantours.co.za or +27 41 378 1486
KwaZulu-Natal
Eurozulu
Get a load of some of the best marine and wildlife tours with Eurozulu. The St. Lucia Turtle tour (available between November and February) is a great adventure to consider. If you're an avid bird lover then consider the Zululand Birding Route and the Igwalagwala Trail. Here you'll see birds like the Rufous-bellied Heron, Mangrove Kingfisher and Grey Waxbill. The superb guides will collect you from your accommodation and head on to your tour or safari of choice.
Contact: info@eurozulu.co or +27 35 590 1635
Fugitive's Drift
This insightful tour in Kwazulu-Natal gives visitors a thought-provoking tour of the Zulu-English War of 1879. The Fugitive's Drift property is a Natural Heritage Site that overlooks both Isandlwana and Rorke's Drift. The site is where the clash of the two nations occurred. These emotionally moving tours to Isandlwana and Rorke's Drift will bring back to life the events that occurred through the tour guides narration. Fugitive's Drift also includes horse rides and mountain biking through the reserve to view the wealthy game and birdlife, as well as fishing on the Buffalo River.
Contact: reservations@fugitivesdrift.com or +27 87 285 1172
Mpumalanga
African Safari Adventures
With tailor-made adventures to fit your ideal holiday requirements, African Safari Adventures provides exciting safaris that are value for money. They specialise in Kruger Park safaris, so if you've always imagined what it's like to be metres away from the Big 5, now is the time to make that dream a reality. Their specialist guides have a wealth of knowledge that they are eager to share with you.
Contact: safari@safarisa.co.za or +27 79 494 6278
Our country's beauty, including landscapes, cityscapes, culture and traditions has made it a firm favourite amongst people around the world. With some of the best tours in South Africa mentioned above, you also have the opportunity to create an informative itinerary of the things you'd like to see and do on an epic adventure. Whether you're looking for the best safaris in South Africa or a day tour in Johannesburg and Cape Town, you can be sure to have an exciting time along with beautiful photographs snapped on your guided tour or safari!
Check out the latest flight specials and accommodation for your epic getaway. Sign up for our newsletter and you'll be the first to know about our incredible deals!
Featured image courtesy of @phildorry via Instagram