South African winters are always pretty amazing, but believe us when we say that bagging a New York winter trip and treating yourself to a white Christmas or just general run-of-the-mill winter activities fall nothing short of spectacular.
We have it on good authority that The Big Apple in winter is worth taking a bite out of! Picture yourself ice-skating at the Rockefeller Centre, catching a Broadway show or just indulging in anything from delicious spiced apple cider to funnel cakes and more!
Why a New York winter you ask? Well, it's cheaper and well worth your troubles! United Airlines has recently launched direct flights from Cape Town to New York, operating from 16 December 2019 – 27 March 2020. What does this mean for you? It means you can enjoy direct flights 3 times a week from Cape Town International (CPT) to Newark Liberty International Airport (EWR). You can also choose between Economy, Economy Plus and United Polaris Business Class seats.
That being said, we've decided to narrow down your New York City winter itinerary. Other than lower airfares, here's why heading to the city that never sleeps during the colder months is a win!
Holiday Spectacular!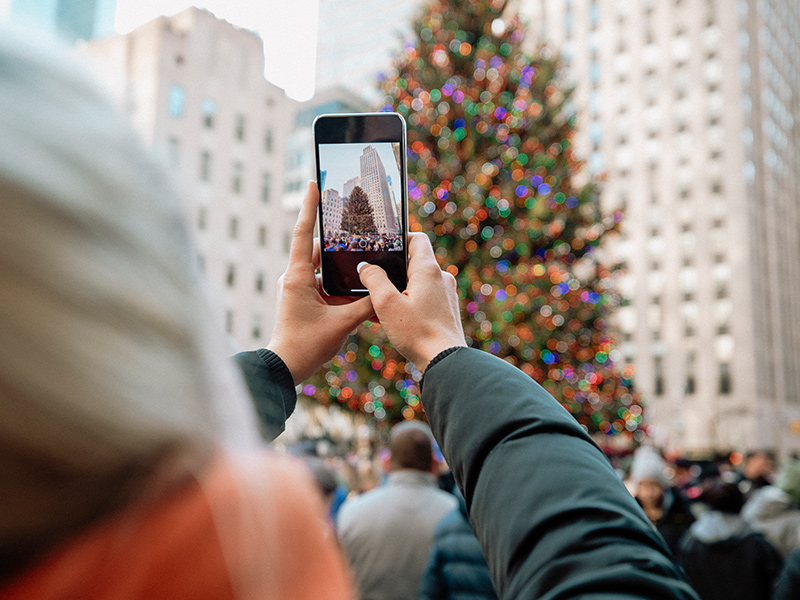 Celebrate your favourite holidays the way they were meant to be enjoyed. The Rockefeller Center Christmas tree is absolutely bucket-list worthy. Once you've had your fill of this almost 30-metre high piece of Christmas joy, head inside the centre and learn to ice-skate! Once you've mastered your sea legs, it's a blast! The ball drop in Times Square is another holiday phenomenon well worth checking out. Imagine counting down to the new year surrounded by thousands of others as excited as you, and enveloped by an absolutely electric atmosphere. Watch the ball drop as you enjoy live music from the world's top musicians before joining the explosion of voices singing Auld Lang Syne and greeting a new year. Sound good? We think so too.
Honey, this is Broadway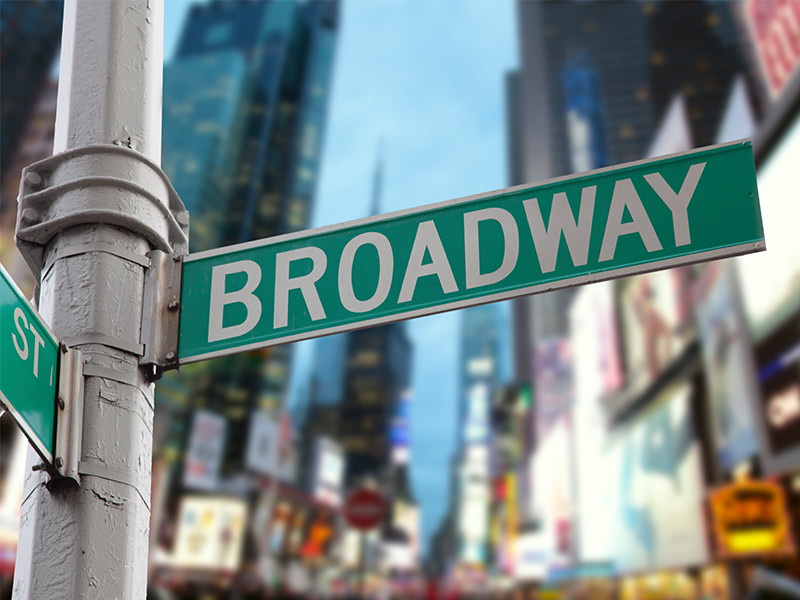 Baby, it's cold outside. Catch a New York winter show! Give your mittens a break and head to Broadway. Steeped in history, the New York Broadway scene birthed some of the greatest artists known today. From esteemed vocalist, Barbara Streisand ala "Funny Girl" to Patti Lupone's iconic take on Eva Peron in Evita, the New York Broadway stage is more than just catching a play. It's where you go to let art wash over you. New York is known for putting the work into wowing audiences with some of the best vocals, and choreography and for being the absolute pinnacle of Broadway theatre in the world. As such, booking in advance is essential as tickets do tend to sell out quite fast.
Magical Markets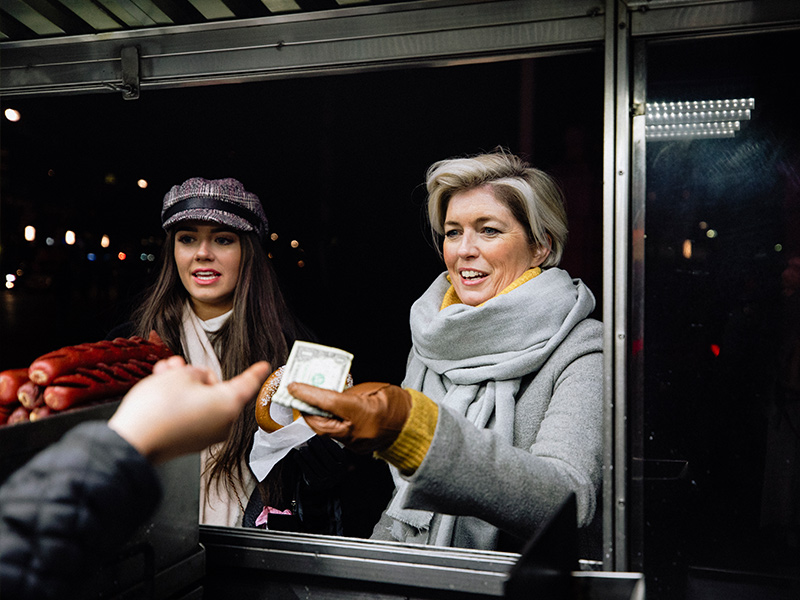 Another thing a New York winter is known for is treating locals and travellers alike to world-class markets. There truly is something for everyone. We recommend compiling your gift list before heading to the markets, as you have to be a robot to not be prone to overspending. Which markets do you ask? Why let us indulge your curiosity! The Columbia Circle Holiday Market is always worth a visit. Pick up anything from woolly jumpers to artisanal holiday eats. Next stop: The Brooklyn Flea. Open every Saturday and Sunday, the Brooklyn Flea very quickly fast-tracked to one of New York's top attractions. Pick up anything from hand-crafted furniture to vintage clothing and collectable art. Looking for something trendier? Head to the Union Square Holiday Market for an experience curated for the young urban professional. Either way, take your pick, you'll enjoy every single one.
Window Dressing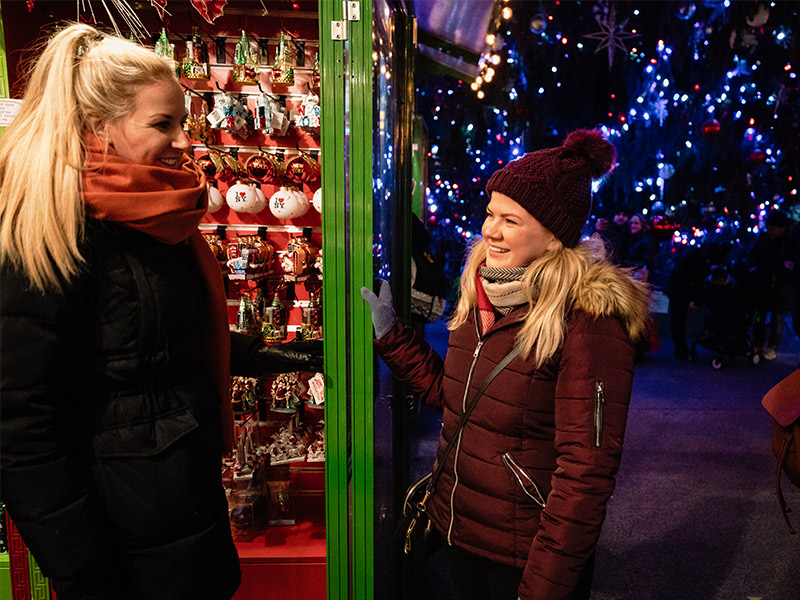 The New York winter holiday window displays are nothing short of breath-taking. The art of dressing department store windows has become somewhat of a competition among world-famous stores such as Barney's, Banana Republic, Bergdorf's and more. Grab a spiced latte, wrap your scarf on tight and walk the city streets to see what the store creatives come up with for your absolute viewing pleasure.
New York Fashion Week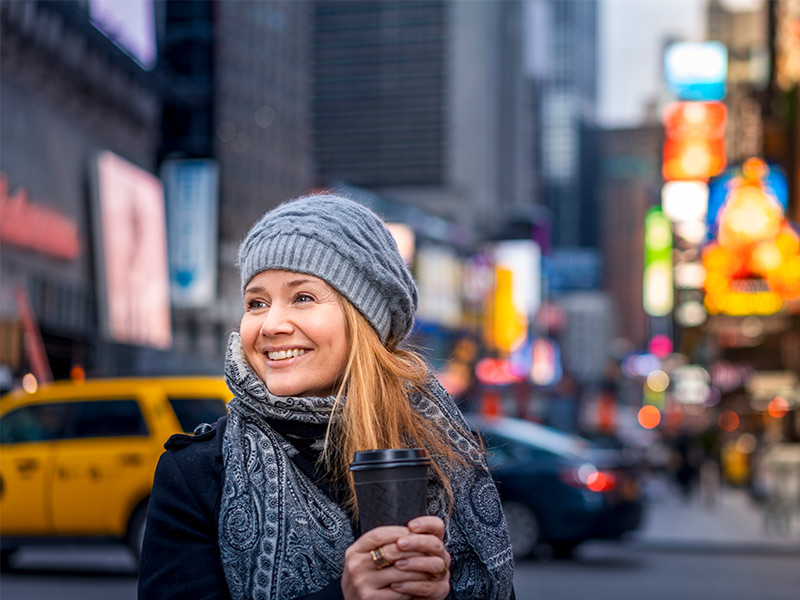 If people-watching is your thing, you'll love Fashion Week in Winter. Held twice yearly, fashion week always offers happy travellers a glimpse at the world's trendiest street style and more celebrity sightings per square kilometre than Coachella on a good day. That's right honey, grab your oversized shades, zip up your boots and show them what your style is made of. Fashion Week in New York also means parties galore and a lot of mini-festivals that hype up the designers on show, as well as the models making their catwalk debut. Who knows, your Kendall Jenner selfie could be waiting! Book your direct trip to New York now!
There you have it, folks. A New York winter is more than just holiday-greeting-card-worthy snaps and picture-perfect strolls. It's your dose of culture, holiday magic and so much more! Book your trip and see what all the fuss is about. You know you want to!
Have you recently visited New York during winter? Let us know what you got up to in the comments! Of course, you absolutely must keep up to date with the best flight deals and promotions! Sign up to our newsletter and always be in the know!
Also read: