Remember when everyone told you to get your travelling done now, cause you won't be able to when you have kids? The truth is travelling with kids is easier and better than ever in 2017. Here's why…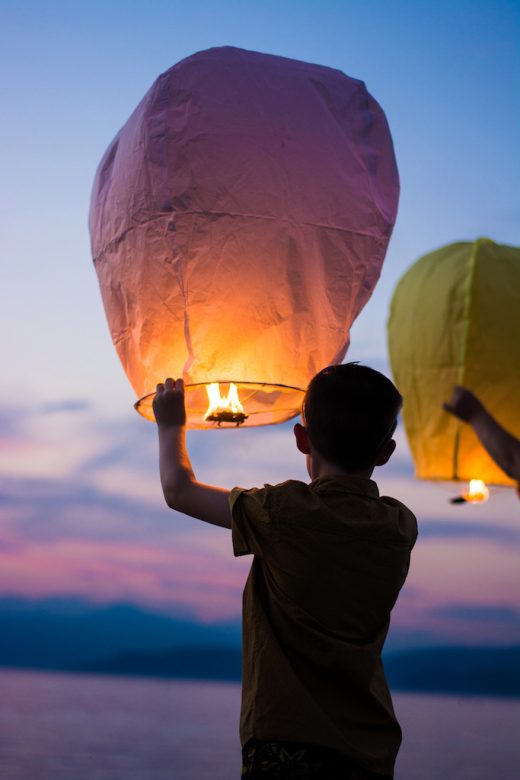 Mary Poppins flight attendants on Etihad Airways
Etihad's Flying Nannies make long-haul flights a breeze for parents with their dedicated flight crew who are trained by prestigious Norland College in the UK. The little ones can enjoy puppets, face painting, magic tricks plus arts and crafts free of charge on all long-haul Etihad flights. Look out for their bright orange aprons.
The rise of "edventures"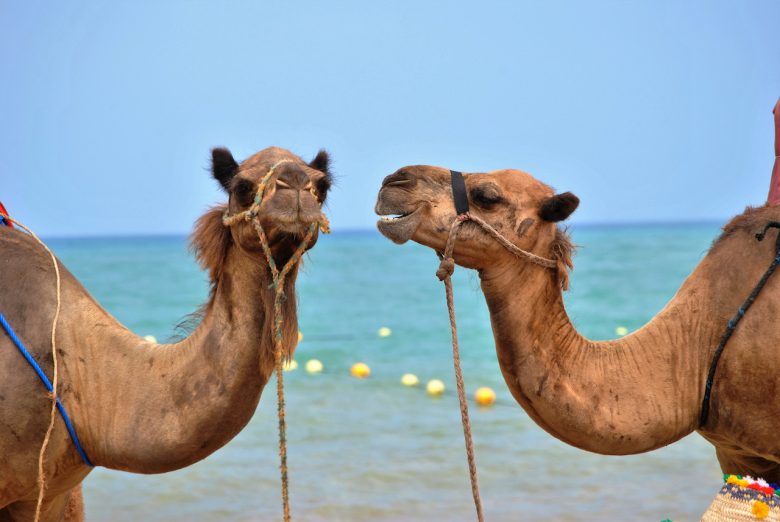 Long-term trips where kids learn on the road are soaring in popularity. More families are choosing to take 3 to 6 months out of the rat race to go on a memorable family adventure through South America or South East Asia. Parents make time for home-schooling and the rest kids learn by doing and experiencing the world first-hand.
Museums are more fun than ever before
More museums are tailored to kids than ever before. Our top picks include the Cité des Sciences et de l'Industrie in Paris which is the biggest science museum in Europe. We especially love their interactive water feature which will thrill younger kids.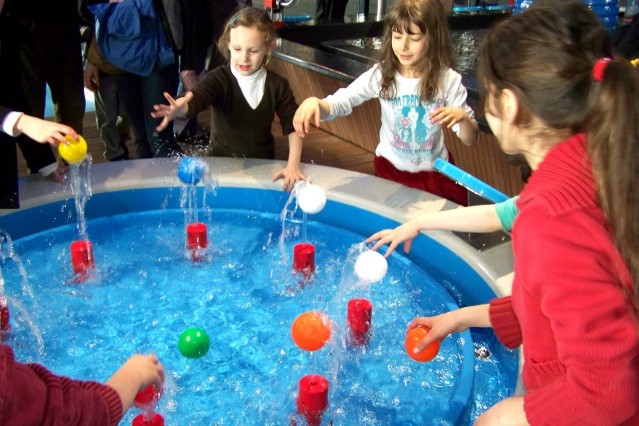 Courtesy of Huettinger.de
San Francisco's magical Exploratorium is the antidote to boredom and will appeal to older kids and adults alike. Get involved in multiple science experiments, test and hold practically everything in the museum.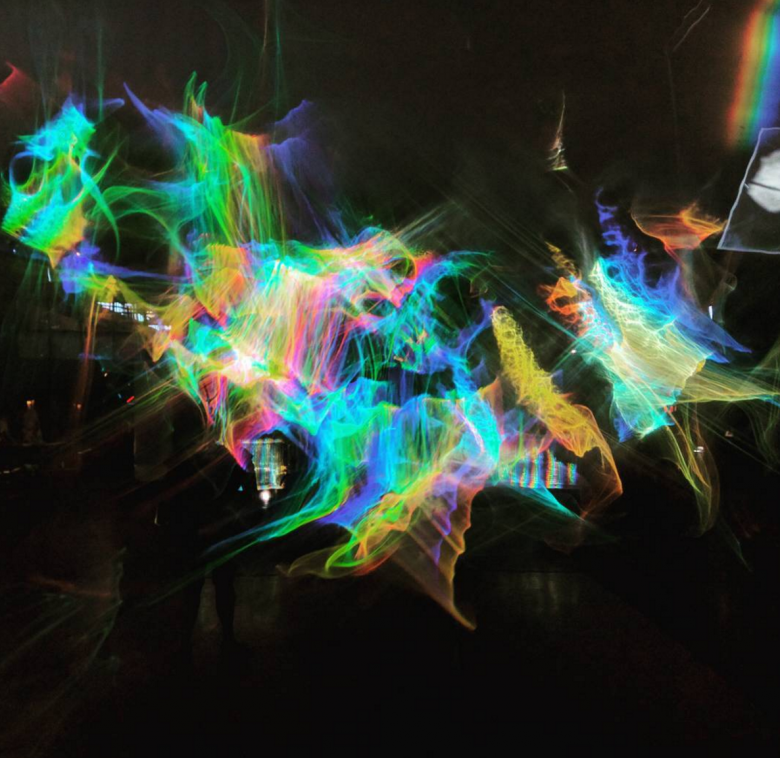 Courtesy of @sweetscholar via Instagram
Courtesy of @kidfriendlycalifornia via Instagram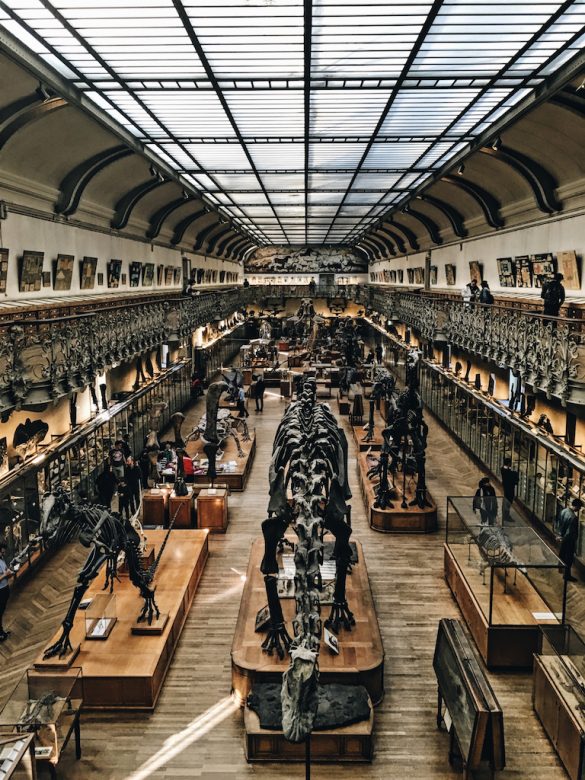 Museums like the Smithsonian in Washington DC and and the Paris History Museum are an optical feast for aspiring archaeologists and paleontologists. uShaka Marine World in Durban combines opportunities to snorkel with turtles, exhilarating water slides with amazing encounters in the aquarium.
Book first-hand experiences
Whether you choose cooking classes in Thailand or cycling through the rice paddies in Bali, interactive activities are great for family travel. Take a family surf class in PE, Durban or Muizenburg next holiday. Check out our rainy day activities for Cape Town here.
Experience travel through your child's eyes
Travelling with your children is an opportunity to rediscover your enthusiasm for the small things in life. Take things slow and don't try to do too much, especially on the first day after a long-haul flight.
Qantas' Family Zones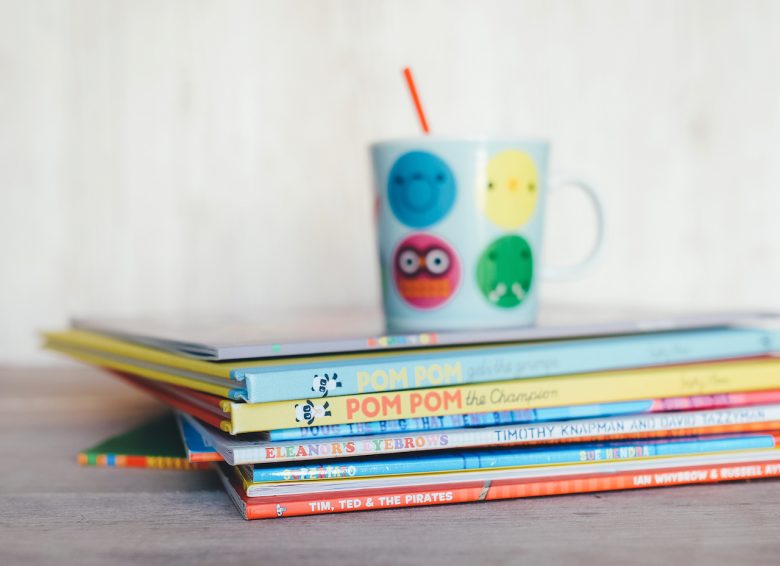 Look out for the dedicated Family Zones at the airline's domestic lounges equipped with iMacs, Sony Playstations, children's furniture, toys, and books.
Plan that road trip
Remember all that bonding you did with your siblings stuck in the back of the car playing eye-spy? An old-fashioned cross-country road trip to Plett or Durban this holiday is perfect for making happy memories. Introduce car cricket, animal, vegetable & mineral or invest in a great audio book to pass the time. Make sure to stop often and take it all in.
Also read:
Top Travel Tip:
Don't forget the child-friendly sized head phones for the plane.
Airbnb is a boon for family travel
Airbnb means you can find exactly what your family needs. Two bedrooms, four bedrooms, a loft, a villa in Italy, a fully-equipped kitchen or an enfant-safe apartment or house.
Digital detox holidays
Ditch the ipads, tablets and smartphones and dust off the scrabble, 30 Seconds and Monopoly, you won't regret it.
If you decide not to go cold-turkey on the tablet front here are some entertaining child-friendly apps to keep little ones entertained:
Top travel destinations for 2017

Japan, Melbourne in Australia and Iceland are top on the list for 2017's most popular family destinations worldwide.
Book amazing flights to Melbourne here.
Kid-friendly countries
Thailand and Spain are known as particularly kid-friendly destinations. Spain is great as kids tend to stay up late with their parents and the streets of Barcelona and Madrid are filled with families dining out late at night with kids running around happily.
Direct flights
Choose a direct flight for a smoother start and end to your holiday (and don't forget the sippy cups for soothing small ears during take-off and landing). Mauritius is just 4 hours away making it a top family destination for South African families with young kids. Find cheap flights to Port-Louis, Mauritius here.
Also read: