On a recent trip to the Emerald Isle, Russell from Travelstart falls in love with Jameson Irish Whisk(e)y and becomes a "Qualified Irish Whiskey Taster".
A tour and tasting visit to the Jameson Distillery in Ireland is guaranteed to up your whiskey drinking street cred, and on a recent trip to one of the world's most respected drinking nations, I was lucky enough to experience the source of Ireland's smoothest export myself.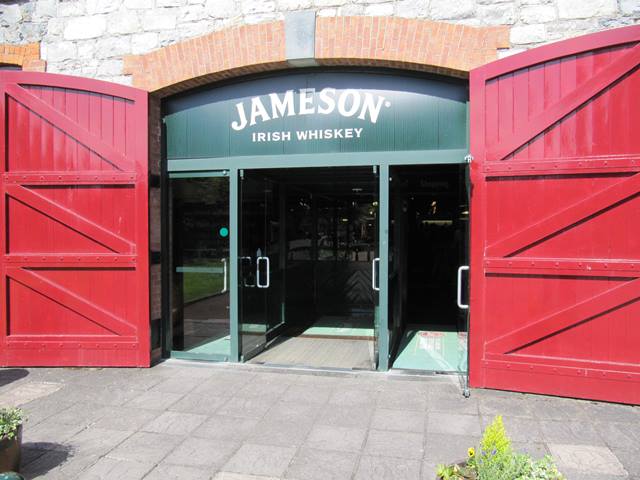 Ireland and Northern Ireland – two separate nations with many likenesses to the untrained South African eye, however, under closer scrutiny, these two have a habit of catching unsuspecting visitors off guard with their varying visa regulations, signposts and currencies. I mean, if you're travelling on a South African passport, you'll need a visa to enter the north but not the south; miles guide you along the northern roads then switch and multiply to kilometres as the A routes of the north become the N routes of the south, and the Euro of the Republic of Ireland is only slightly less expensive for us South Africans than the Great British Pound of the nether regions. And I haven't even started on the accents! From the broadness of Belfast to the singsong Irish 'lilts' of Dublin and beyond, it's easy to forget that these two bafflingly coupled nations share the same expanse of land. Despite their glaring differences which only become apparent on closer inspection, the one thing they do agree on is that Irish Whiskey is spelt with an 'e'. So by the time I got to the Jameson Distillery in Midleton, County Cork, a 3 hour drive from Dublin, I was at least somewhat confident I would cause no offence in a surface discussion of whiskEy, and I would be able to hold my own among connoisseurs who'd travelled from far flung corners of the globe to experience this monument to John Jameson and his liquid legacy.
Also read:
The Jameson Distillery is set on a pretty estate not unlike the fertile valleys of the Fair Cape, however, it's almost as if the buildings and surrounds have an oak barrel infused tint to them as opposed to the red/white grape filter we view our beloved Winelands at home through.
The tour, which lasts 40 minutes and costs €14 per person, begins in a grandiose theatre which is actually a beautifully restored distillery. Here you're shown a video outlining the history of Jameson Irish Whiskey, including insight into a long line of Coopers who have, over centuries, carefully crafted one of the world's most popular fireside accompaniments, as well as the man himself, John Jameson, who's originally from Scotland (though don't expect staff to be forthcoming on that point).
Despite his Scottish heritage, Jameson was a man who knew his grain and set his standard, crafting a whiskey, which would eventually become known the world over for being "Triple Distilled. Twice as Smooth", if not for its affordability.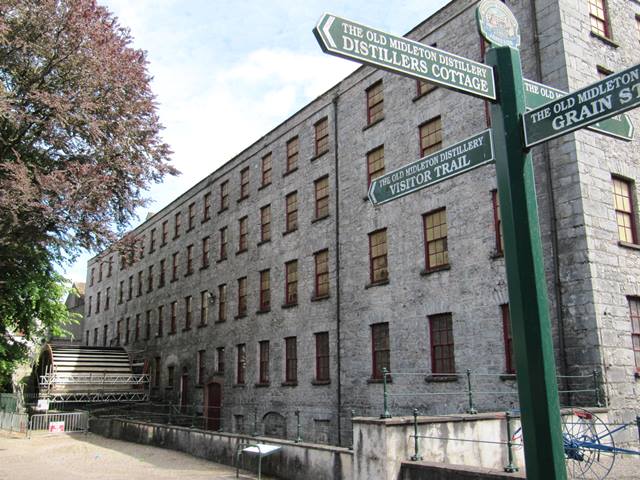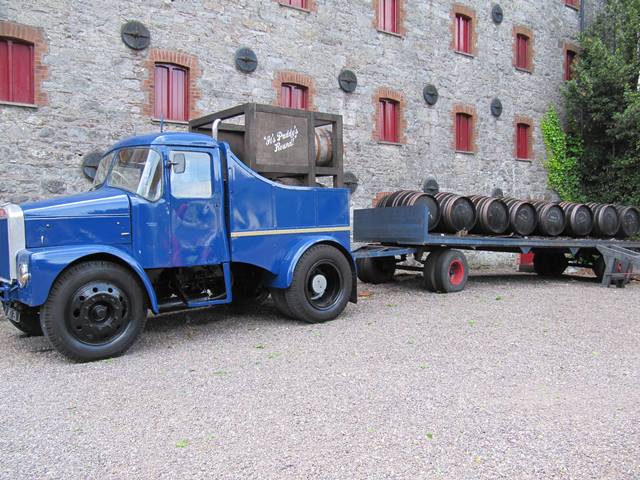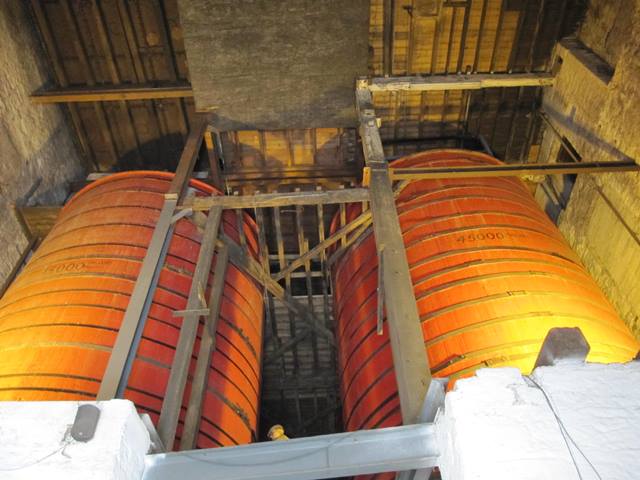 Post video, which is usually my least favourite part of any organised tour; our enthusiastic young guide led us through the arduous process of Irish Whiskey making the Jameson way. I was introduced to every intricate step of the process from ingredients, to malting, mashing and fermenting … all the while the modern Jameson facility looms in the background; off limits to visitors and a stark reminder that the whiskey making process of today is vastly different to what the Coopers went through in 1780.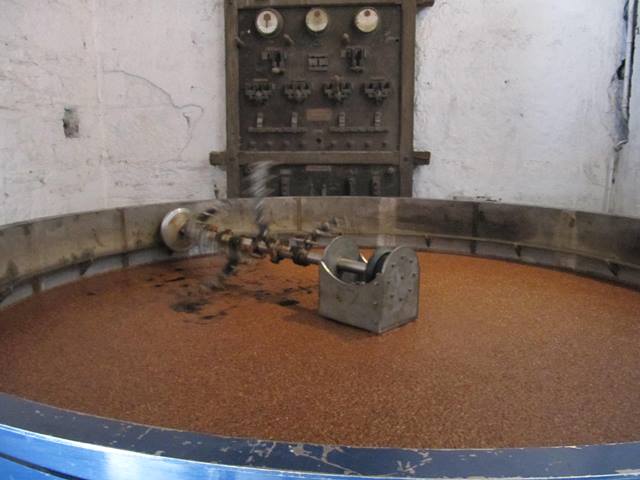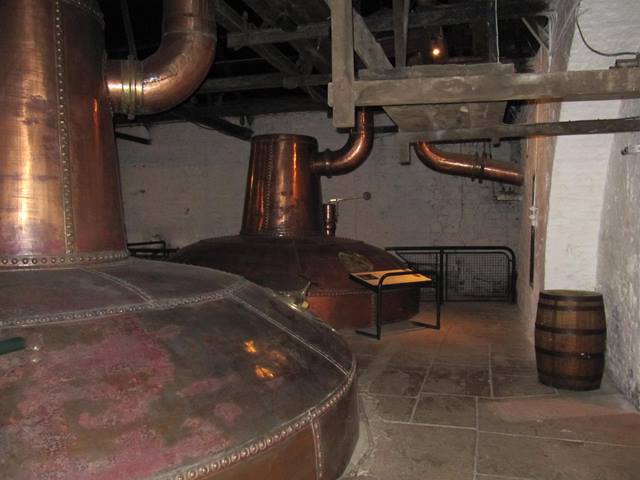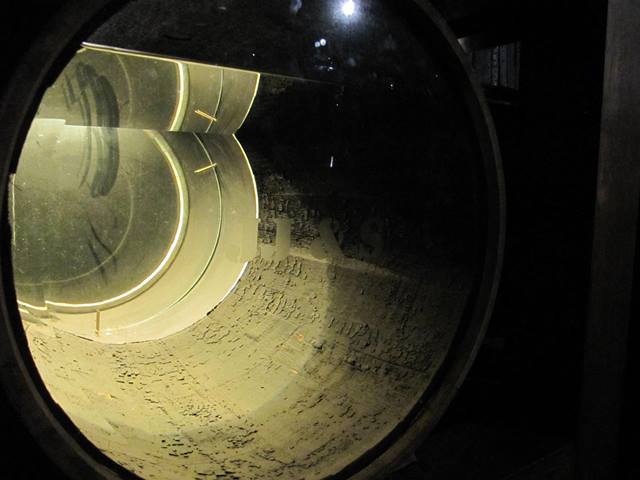 The tour culminates in a comparative tasting session whereby the whiskey of the hour is pitted against other popular peers. In a cleverly instructed sequence of tasters, my buds deemed Jameson tops; competitor brands falling by the wayside as I made my way through the six shots laid out in front of me – Ashtray, overripe banana, cobwebs, tasty Jameson, pedestrian American bourbon, and so forth. You even walk away with an official certificate proclaiming you a "Qualified Irish Whiskey Taster" – a neat keepsake which should take pride of place in your home pub.
The whole tour and tasting ceremony lasts about 1 hour. Thereafter you're at leisure to have a few more tastings in the adjacent bar, or browse the gift shop where you can stock up on Jameson branded collectibles, and personalised whiskey … the perfect souvenir for yourself or someone else.