The Wild Atlantic Way is Ireland's newest trail of discovery awash with charming characters, abundant alcoves, tidy towns, and candid conversations that flow between subjects as diverse as the economic hardship of the Irish, and the life and times of our very own Bladerunner.
Whether you set out to explore all 2500km of the Wild Atlantic Way route, or specially picked parts of it, it's a good idea to kick off in Dublin which is most likely where you'll fly into if you're travelling from South Africa. Drive cross-country through Kilkenny, Youghal, Midleton (stop at the distillery for the Jameson Experience) and Cobh (pronounced "Cove") to join the picturesque fishing village of Kinsale, and the beginning of the Wild Atlantic Way, if you opt to experience it from south to north as I did.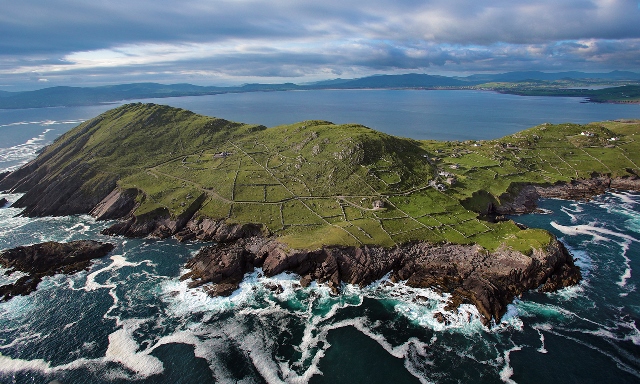 A billboard with a distinctly forthright Irish directive welcomes me to the capital "Good Evening Dublin, and that's an order!" On the face of it, it's a fitting greeting from a capital city known to the Southern Hemisphere more for its culture of craic and its internationally acclaimed creamy headed stouts than its homespun charisma, fare and bountiful scenery. While my experience of the Georgian city was brief, it set the tone for a trip tangled with history, overtly authentic Irish hospitality and scenic routes I didn't want to end …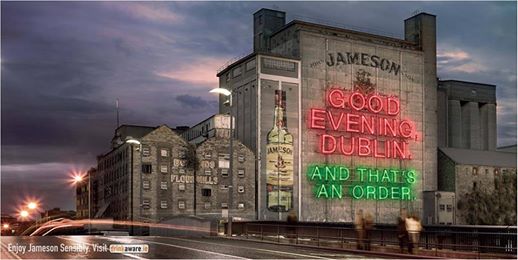 Our Wild Atlantic exploration kicks off in Kinsale – a rustic seafaring town where the Atlantic seemingly extends right in to the daily lives of its residents; it's picture perfect and met my imagined perceptions of an Irish seaside village so much so, that its quite surreal actually being there. Packed with art galleries, restaurants and brightly coloured High Street shops typical of small town Ireland, the village is a flourishing hub where boats rise in the marina on the incoming tide and plonk themselves lazily on the muddy sea bed when the ocean retracts. Adding to its historical maritime allure is the RMS Lusitania which was torpedoed to the bottom of the sea in these parts in 1915. Although it's popular with tourists, nothing about it feels contrived, and whether your Wild Atlantic Way odyssey starts or ends here, the town of Kinsale in Cork – the largest of the 26 counties in the Republic, caps your exploration of Ireland's west coast flawlessly.
Don't miss in Kinsale: Fishy Fishy – a family run seafood restaurant near the water; this is an excellent option for seafood purists.
Guided by the concertinaed insignia that signpost the Wild Atlantic Way route, we leave Kinsale behind, forging deeper and greener into this way that is the longest designated touring course of its kind. Making its official debut in March 2014, the Wild Atlantic Way promises to rival Australia's Great Ocean Road, California's Pacific Coast Highway and our Garden Route at home. With more than 150 discovery points along the way, as well as endless networks of finger-like peninsulas and headland projections into the Atlantic to get lost in, it's a coastal excursion where veering off course is not just inevitable, it's encouraged!
We peel off the N71 at Glengarriff, and hop on the ferry to Ilnacullin – an island with gardens that have been growing for over 100 years. Despite the long distance between home and here, we share a sea with Cape Town at our current coordinates, and seal spotting from the ferry is a familiar reminder of home as we chug our way to the island.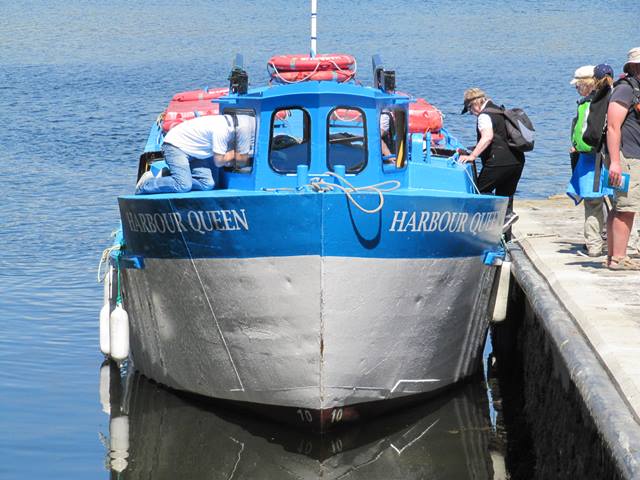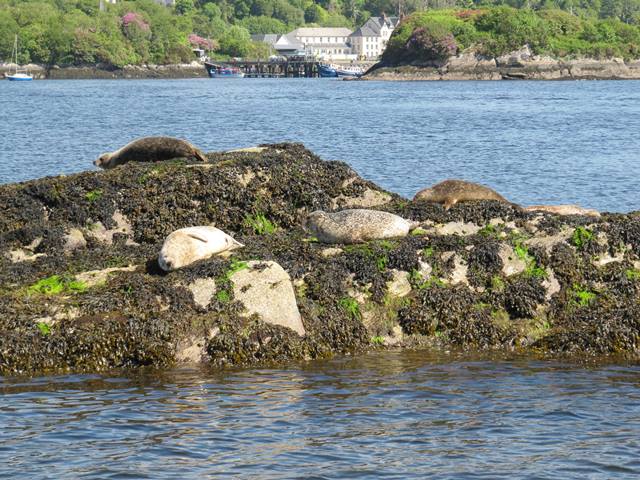 Otherwise known as Garinish Island, Ilnacullin offers 37 acres of raw beauty in Bantry Bay. It's a sheltered islet admired by horticulturists the world over for its architectural garden which features a Martello Tower dating from the time of the Napoleonic Wars. Allow 1 – 2 hours for a self-guided walk in the gardens.
From Cork to Kerry the road pitches and heaves over Healy Pass affording gorgeous rearview perspectives of Bantry Bay and Garinish Island. A few corners ahead of us lies Kenmare; our lunch stop for the day. Well-stocked with pubs and quaint gift shops peddling linen, lace and knitwear from the region, Kenmare is a Heritage Town in the South West of Ireland, linking the well-known Ring of Kerry with the rugged Ring of Beara, and even more inherent beauty to explore.
Don't miss in Kenmare: The Horseshoe for the best ribs in Ireland. Lorge Chocolatier – a roadside chocolate shop shortly before the town of Kenmare.
From Adare the landscape changes quickly as we descend into Limerick on the M20 motorway – a grungy dockyard city in stark contrast to the pretty scenes in our wake, it's our third overnight stop. Limerick forms part of the Wild Atlantic Way, though it's not tourist centric, and despite it being Ireland's 2014 City of Culture, I can't shake the feeling that it's the misfit feral child awkwardly placed beside a lineup of darling siblings.
It's a coastal excursion where veering off course is not just inevitable, it's encouraged!
An hour from Limerick is the Cliffs of Moher – one of the most recognised discovery points on Ireland's west coast. On the way there we enter County Clare where anonymous monastery ruins speckle the landscape all the way to the cliffs. Rain and fog closes in as we near our destination, rendering puffin encounters and clear views of the storm lashed cliffs increasingly unlikely as the weather sets in. Sure enough, persistent showers and thick mist has us confined to the visitor's/exhibition centre where we resort to staring at brightly lit imagery of the cliffs on the buildings walls.
After being beaten by the weather at the Cliffs of Moher, our itinerary deviates slightly inland towards better weather and The Burren – our next discovery point, and one of Ireland's most fertile areas. As this was a region previously unbeknownst to our group, our expectations were vague at best.
Whether it's a crumbling ruin or an ancient farmhouse, a cemetery full of Celtic crosses or a cobblestoned town, The Wild Atlantic Way offers history at every turn – you just can't get away from it, and an impulse decision by our driver to go a little off the beaten path leads us to the biggest reward of the day – Corcomroe Abbey, an early 13th-century Cistercian monastery. In other parts of the world this would be a major attraction with a visitor's centre and bus parking attached, but in this valley it's just another impressive yet little known ruin, despite the fact that it's over 800 years old! While sites like Poulnabrone (a Stonehenge-like structure which is a  5000 year old burial site) and the cathedral at Kilfenora have their rightful place among the best of The Burren, it's gems like this monastery which reaffirm why a visit to this ethereal region of Ireland's west coast is a must … and with luck you'll be able to enjoy sights like the abbey all to yourself.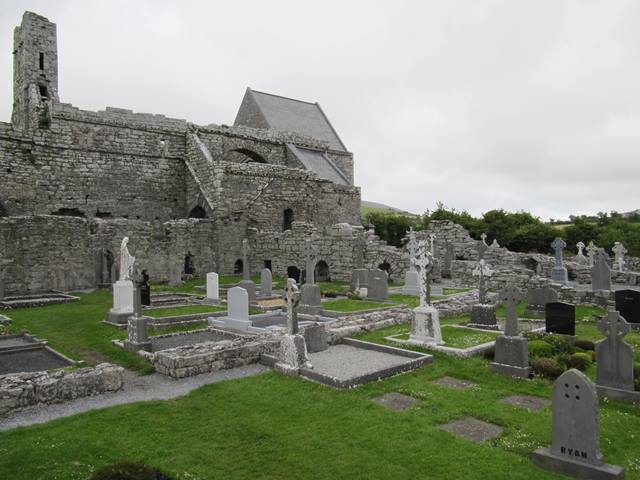 The N67 brings us to Galway for the evening – our third overnight stop on the Wild Atlantic Way. A cultural and artsy city where it's not difficult to find traditional Irish music gamboling live from the corner of a crammed bar, Galway is so Irish you might even hear some genuine Gaelic being spoken! Our search for traditional Irish music concludes down a cobblestone street at Tig Cóilí where we find a haphazard yet comfortable arrangement of musicians, fiddles, flutes and accordions crammed into the corner of the pub.
It might strike you mid-discussion with the owner of a tucked away pub about his recipe for scallops, or while you're drinking on the High Street with raucous weekend stag and hen's party merrymakers; either way you'll soon realise the Irish are an unpretentious bunch of people – it's the spirit of Fáilte (welcome) at play, and it permeates their culture.
Don't miss in Galway: Ard Bia for award winning flavours next to the Spanish Arch, Tig Cóilí for post meal merry making and swigging a 'Galway Hooker' – the brand of Irish Pale Ale from this neck of the woods which takes its name from the traditional fishing boat used in Galway Bay.
---
While dotcom powerhouses such as Facebook, Google, Apple and LinkedIn have a physical presence in Ireland in these post-recession days, the economy has made a focused return to tourism – the fundamental activity which always powered it. Humbly acknowledging past failures is part of the Irish lexicon, and the locals I spoke to are gracious about the economic strife which they're only just emerging from.  The Wild Atlantic Way is set to revitalize tourism on the west coast, and deservedly so – it's easy for tourists to navigate and enjoy the route, and is appealing to independent travellers who prefer driving the route on their own steam, unrestricted by the schedules and boundaries set out by tour groups and coach buses.
The 2500km long distance touring route stretches from Inishowen Peninsula in Donegal to Kinsale in Cork. Whether you choose to end your journey at the Northern end, where the route adjoins the Causeway Coast in Northern Ireland, or continue on, the possibilities are truly endless
For the latest info, brochures and advice on planning a trip to the Republic of Ireland contact Tourism Ireland in South Africa on 011 463 1132, send an e-mail to tourismireland@devprom.co.za or visit www.ireland.com.
Check out: 20 Things About Ireland You Won't Find In A Guide Book.
Related articles across the web