If one thing is thriving during this pandemic, it's the earth. We have been forced to take a step back and re-evaluate how we contribute to our communities, economy and the natural environment. While travel across most of western Europe will soon start to emerge, the rest of the world has a long way to go. It's important to understand that while travelling will always be a part of who we are, how and where we travel will certainly be different. What will the "new normal" look like? 
Let's unpack what travel may look like once the pandemic of COVID-19 subsides and flights are able to resume.
How might travel be safer?
More stringent health and safety measures at airports
Short-term, this could result in longer queues at check-in counters and border gates, especially for international flights. The general consensus is to create a touchless experience, with the likely inclusion of biometrics and automated e-gates. All travellers and staff will be required to wear face masks. You might just swap out the snacks for hand sanitizer as PPE vending machines become the new normal. 
Airports are definitely stepping up their role in social distancing and sanitization with Abu Dhabi Airport currently trialling voice-activated kiosks to monitor passenger temperatures and respiratory rates; while Hong Kong Airport is doing lots of AI testing around sanitization methods. If you land in the UK, you might just be greeted by a friendly hound, trained to sniff out any respiratory diseases. 
Outside of the airport, we could see an extension of times in drop-off and pick-up zones.
Limited physical contact on flights
Airlines are ideating ways to make for a safer flying experience for their customers. For example, Easyjet is proposing to leave middle seats free, while Italian airline seat manufacturer, Aviointeriors, share their latest cabin designs with built-in shields. 
Some airlines are taking heavier precautions than others, with the likes of Qatar Airways kitting out their cabin crew in full-body PPE suits, including safety goggles, gloves and masks. 
Hot food services could be a thing of the past, being replaced by pre-packaged cold meals. 
With ramped-up efforts on self-service procedures, inflight entertainment could pivot into a full mobile Smartphone experience or AI integration of touchless tracking-based interface. The jury's still out on this one. 
Enhanced mobile integration
If you think your phone is working overtime now, things are about to get a whole lot more digital. In a way to limit human contact, airlines are most likely to send flight updates straight to your phone, including when to arrive at security and boarding gates. Take note that flight schedules could be unpredictable as borders slowly start opening up, so be on the lookout for last-minute cancellations. 
Don't skip travel insurance
Travel insurance is likely to become the new normal when booking future travel. With the outbreak of COVID-19, many airlines and hotel groups modified their policies to accompany the cancellation and rebooking of travellers affected by the outbreak. While many travellers see travel insurance as an unnecessary add-on, we believe customers will start to realise its value, regardless of whether you're travelling locally or overseas.  
What travel trends can we expect?
Sustainable tourism is the silver lining
Sustainable travel is now at the forefront of local tourism. Supporting local businesses and minimising our environmental impact is crucial to our survival. This pandemic has certainly given rise to a more conscious way of living and travelling. 
Find out more about ecotourism and sustainable travel.
Maintaining health and safety is now a priority
Traveller's minds will be engraved with precautions to travel safe. Hand sanitizers, face masks and protective gear will be the new normal long into the future. Whether you like it or not, this regimen will become second nature, from the moment you step into an airport or train station. And be sure to keep a bottle of sanitizer or wet wipes on you at all times.
Future trips will be longer and more meaningful
As soon as travel bans are lifted, family reunions will be top of the list. Whether you opt for a self-drive road trip or a more luxurious alternative like the Blue Train or Rovos Rail, you're bound to appreciate your holiday just a little more. 
All-inclusive holiday packages will, no doubt, be a big hit as people search for more bang for their buck. 
Don't expect rock-bottom prices just yet. The global drop of more than 4,6 billion passengers this year alone has resulted in huge financial losses across airlines. While planes need to be at least 77% full just to break even (Hoeller, Insider), we can expect that fewer passengers due to social distancing will inevitably push up the price of plane tickets.
Direct and digital will pave the way forward
From the moment you book your trip online to the second you land back home, we predict that digital systems will drive the majority of your trip. Digital paper trails, travel documents stored on a cloud and apps to make your travel a little easier will feature even more so in this new normal of future travel trends. 
Travel tips to keep in mind:
Stick to the reliable, well-known brands:

Some deals are too good to be true, so stick to the trusted companies you know when booking your trips.

What to pack:

Essentials like hand sanitizers and/or wipes and face masks will become the norm to pack in your carry-on bags or handbag when travelling.

Step up your hygiene regime:

Wear a mask, regularly wash your hands, avoid touching your eyes, nose and mouth and keep a social distance in queues.

Educate yourself:

Stay up to date with the ongoing regulations and travel requirements

.
Find the latest updates on airline policies and safe travel precautions 
Some positive effects of lockdown
While COVID-19 is an unforeseen wreaking ball, there have been a few positives to come out of the global lockdowns. China's air pollution was at an all-time low, and cities like New York, London, Paris, Rome and Los Angeles saw declines of 28-53% in traffic congestion. 
Italy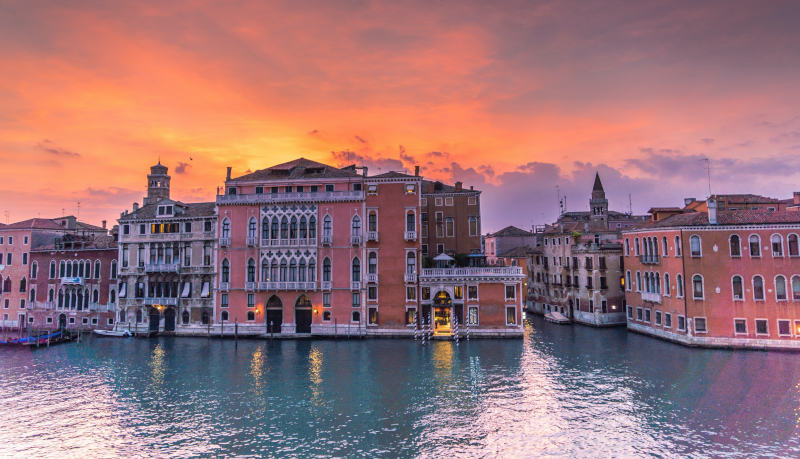 Italy is renown as one of the most beautiful countries in the world, but it's no secret that it was one of the worst-hit by the COVID-19 pandemic. During the country's lockdown, Venice came to a halt and the canals started to clear up, showing thriving life underwater, something long forgotten since overtourism left the canals crowded and murky. 
The UK
In a time where climate change was at the forefront of 2020 discussions, the UK saw the biggest drop in carbon emissions. In a city like London decorated with concrete towers and architectural beauty, it's almost impossible to imagine wildlife roaming the streets. Yet, just last month deer were documented taking over the abandoned streets of Harold Hill. 
Top countries to travel to after COVID-19:
Travel bans across many parts of the world are gradually being lifted from June onwards. Here are our top four places to travel to, based on future travel trends.  
1. Belgium
Belgium's enchanted puzzle towns make this country top on the list. Regarding safe travel, the hidden gem town of Spa, situated on the east side of Belgium, has been a popular destination for people hoping to improve their health. What's not to love with its mineral water baths surrounded by spectacular countryside walks?
Take in the quiet, cosy atmosphere of the slow life. Just a short drive from Brussels, its surrounding spa resorts live up to its name for the ultimate revival.
2. Ireland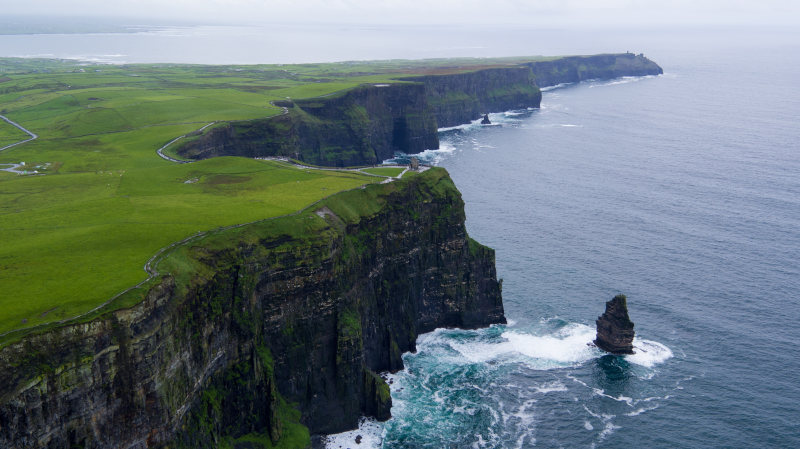 Ireland is one of the most beautiful countries in the world to escape back in time. We're talking cobble streets straight out of an 1800s novel. Travel to a surreal world where the history enthusiasts can visit a place that has a wealth of castles, museums and bohemian markets. Nature lovers have the opportunity to enjoy a slow hiking trip and appreciate the green blankets of neverending landscape in Connemara. This environment shows off its beauty from sunrise to sunset where a brown pollution belt has since disappeared.
3. Norway
The Scandinavian country of Norway is known for its remote location, incredible scenery and surreal fjords. The unspoiled panoramic views vary from alpine runs, traditional fisherman's cabins dotted along the coastlines and hiking trails along waterfalls. With endless nature photo opportunities, don't forget about the famous Northern Lights that will shine ever so bright for you to appreciate life after lockdown. You will never be this happy to be stranded in the middle of nowhere!
4. Spain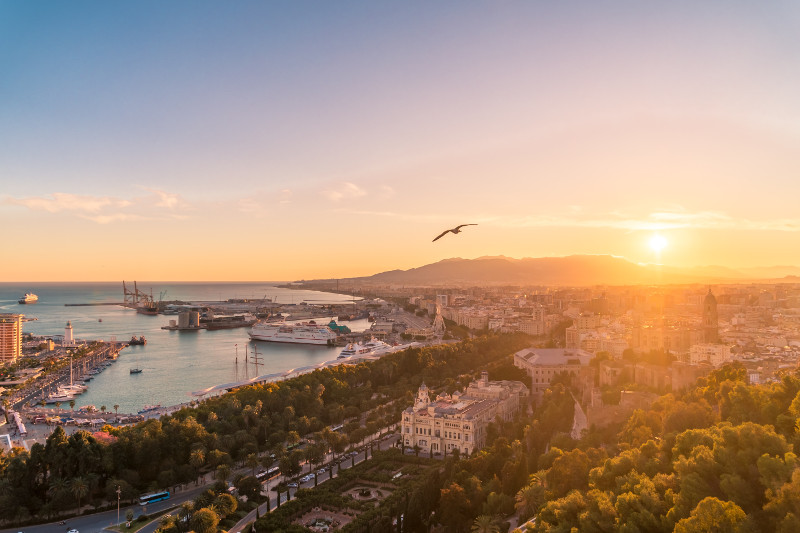 Apart from the rich culture and festival atmosphere that Spain is well known for, there are limitless amounts of hidden gems waiting for you to (re)explore, from some of the world's craziest footpaths to a zipline between Spain and Portugal. Furthermore, there are endless adventures to get the adrenaline pumping, such as skiing, snowboarding, scuba diving and hiking along the coastlines where some of the most famous surf competitions take place.
A big part of Spain's economy relies on tourism and local businesses will welcome travellers once again.
Eco-fact: Spain has the third most UNESCO World Heritage Sites in the world – a total of 45! Beat the crowds and visit them without the queues. 
Countries across Europe are expected to open their borders in June for essential and limited travel. These countries include:
Austria, Belgium, Cyprus, France, Finland, Germany, Greece, Iceland, Italy, Switzerland and Turkey. See the full list here. 
---
The new normal of air travel paints a different picture of how we are currently used to travelling. As travel trends emerge and airlines devise innovative ways to create a safe space for their passengers, we look forward to the runway ahead.
Are you excited to travel to your favourite destination after lockdown? Let us know in the comment section which country you cannot wait to visit.
Also read:
How Lockdown Affects the Travel Industry
Your Guide to Repatriation Flights 
Article written by Nadia Marth and Bea Lingenfelder.
All information on this blog page was correct at the time of publishing and may change at any time without prior notice. Travelstart will not be held liable for loss or inconvenience resulting from the use of out-dated or incorrectly noted information.