Since the travel ban and national lockdown in South Africa have been in effect, leisure and business travel have been brought to a halt. The COVID-19 pandemic has put the whole world in a situation it has never been in before and the travel and tourism industry has certainly been hit the hardest. Both travel agencies and airlines are inundated with queries and are trying their best to navigate this unchartered territory. We unpack how this has impacted the airlines and what effect this has on anyone wishing to get a refund or rebooked on to another flight.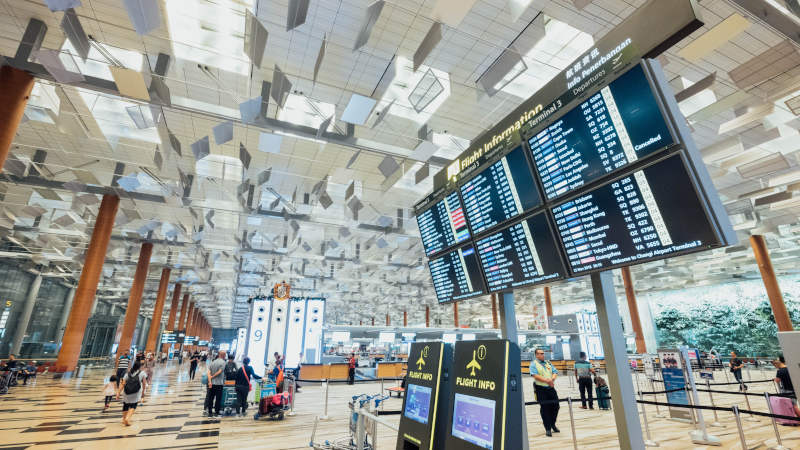 Will the travel ban be lifted as soon as lockdown in South Africa is lifted?
Firstly, let's establish the difference between a travel ban and a lockdown. A travel ban stops domestic and international flights. While it is in effect, no one may travel. The only exceptions are cargo flights and repatriations. A lockdown limits freedom of movement. Currently, the lockdown in South Africa only allows people to leave their homes for essentials, such as shopping for groceries, collecting medication and visiting the doctor.
Based on world trends and our current situation, we can assume that the travel ban will not be lifted at the same time as the lockdown. Even if that were the case, airlines will need time to prepare their fleets and coordinate schedules, so it might be a while before we have lift-off.
Although you might be itching to rebook your flight and jump onto a plane, keep in mind that search availability on global booking systems only covers up to 330 days in advance, for most airlines. Also, In some cases, airline inventory is not yet updated, resulting in no available flight information. 
How is air travel affected?
Due to the travel ban and national lockdown in South Africa, all domestic and international travel is prohibited.
While the national lockdown and travel ban is in place, don't be alarmed to see the odd plane whizzing across the sky. That's not for tourists. There are a few reasons you're occasionally still seeing a plane.
Cargo flights are still operating since they are an essential service.

Many South Africans are still stranded abroad and the Government has allowed for them to be brought back home (repatriated). Similarly, many foreigners that are still stuck in South Africa are being allowed to return to their home countries.
What are airlines offering?
While everyone is feeling the financial strain right now, so are the airlines. Airlines across the world have been hit very hard by the COVID-19 pandemic. The International Air Transport Association (IATA) states that African airlines alone stand to lose more than R74 billion in 2020. Many are on the brink of liquidation, while others are struggling to keep afloat with minimal task teams and resources.
In essence, airlines can no longer afford to give cash refunds. Some are kindly offering vouchers to customers with an existing booking. While this may not be a viable option for every customer, at least you have a trip to look forward to when you're able to fly again. If lockdown in South Africa has taught us anything, it's our appreciation for travel and open spaces!
Get updated information on each airline's policy.
What is a "free date change"?
Changing your date consists of three charges:
The airline's date change penalty fee (most airlines are waiving this charge)

The difference in fare, which is based on fare class, availability and seasonality

Change in airport taxes, subject to fluctuating exchange rates
It is important to understand that when airlines offer a "free date change" the change is not entirely free. They might waive their admin fee, but the fare class and taxes may still affect your new ticket price. 
Some airlines are currently offering one free date change on your ticket. We suggest waiting to select your new travel date until we know when airlines will be operating out of South Africa. 
What does a ticket suspension mean?
Not all airlines provide this option, but for those that do, this is good news for you. 
Suspending your ticket means that you can put your flight on hold to travel at a later date. Most airlines give you between 12 and 24 months (from date of issue or original travel date) in which to use your rebooked ticket. This is entirely airline dependent; some may have a shorter validity period so be sure to check the airline's terms and conditions. 
Please be aware that ticket suspensions are subject to the same two charges as outlined in date changes – fare classes and airport taxes. For example, when you rebook your new dates, your original booking class may not be available. This means that you will have to pay the difference in fare as well as the difference in taxes. 
Let us know how flexible you are with your new travel dates so we can try to find the same booking class to reduce additional costs you will need to pay in.
What is your best option?
While most airlines are offering free date changes, we strongly recommend that you do not take this option as we do not know yet when air travel will be allowed. At this point in time, using up your one free date change would be a waste, should the travel ban continue for a longer period of time (after which you may be liable to pay for your second date change). 
If you're able to and your airline provides this option, rather suspend your booking. We simply don't know when we'll be able to hop onto a plane, so this is the best option to save you additional penalty fees in the long run.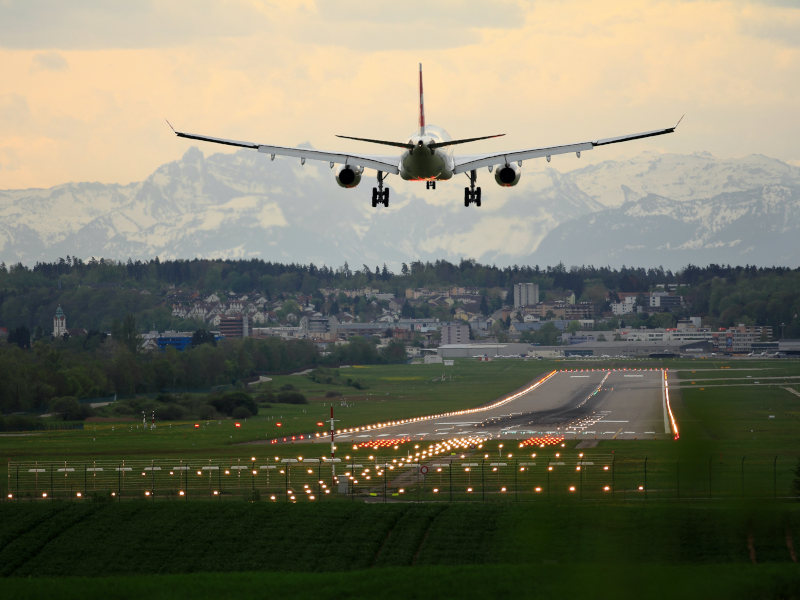 What does the future of air travel look like?
Experts in the airline industry predict that domestic travel will lead the way. While we expect ticket prices to drop significantly, especially for domestic flights, there is no guarantee of this. International travel will have a slow uptake as consumer confidence grows and countries open up their borders. We also expect to see the rise of the more conscious traveller once this is all over. People have become more aware of their own footprint and what effects the likes of overtourism have on local communities. Perhaps this will bring us closer, in search of more meaningful experiences and travel with a purpose.
In light of current circumstances, we do not advise that you rebook any flights until the travel ban is lifted. Once our President has advised that air travel is open again, we look forward to jetting you off on your next adventure.
But for now, stay safe so that we can all travel later.
In the meantime, you can still explore the world with virtual reality travel, by learning a new language or trying out some world-famous dishes at home!.
Stay on top of travel updates and airline policies by visiting our Travel Safe page.
Is the lockdown in South Africa starting to get you down? We've got you covered with our lockdown survival guide!
Written by Nadia Marth & David Daniel Hendricks
All information on this blog page was correct at the time of publishing and may change at any time without prior notice. Travelstart will not be held liable for loss or inconvenience resulting from the use of out-dated or incorrectly noted information.