There's the Istanbul of our collective imaginations: Turkish delight, the Hagia Sophia and Persian carpets piled high. And then there's the Istanbul of Yener Torun: a young-old energetic city changing by the day. The city of Suleiman the Magnificent is alive with modern Raki bars, hip co-working spaces and everything you didn't expect.
And the best news is you don't need to go into an embassy to apply for a Turkish Visa- 3 clicks and you'll have an e-Visa that's valid for a 30-day visit.
1. A Bar Above: Mikla Rooftop Terrace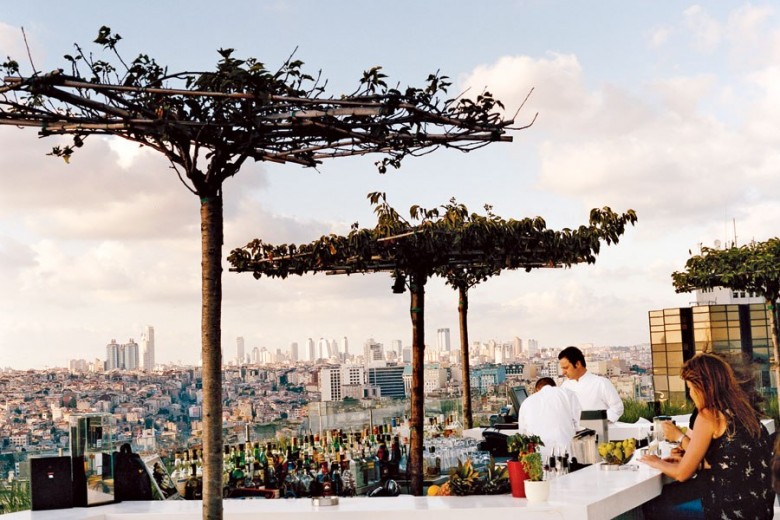 Mikla Rooftop Terrace by Lisa Limer at Architectural Digest
This is the best rooftop bar in the city to grab drinks and gaze at the Topkapi Palace and Hagia Sophia with the hip set as the sun sets over the Bosphorus. Perched at the top of the Marmara Pera, the minimalist chrome furniture contrasts spectacularly with the unfurling cityscape.
Be inspired by the energy of New Istanbul:
2. Make it a Double: Karabatak Coffee House, Karaköy
Karabatak Café by Sevinc Rende on Tripstanbul
This is the neighbourhood favourite in the cool Karaköy district. The café is named after the Cormorant birds which dive for fish in the nearby Bosphorus. The baristas speak English and you can have a look at the menu here.
Find them here. Open from Monday to Sunday, from 8:30am to 10:00pm.
Also read:
3. Souq Karaköy

Souq Karakoy by Elif Savari Kizil at The Guide Istanbul
Of course you should take a wander through the Grand Bazaar, but if you want to ditch the tourists and shop with the locals then head over to Souq Karaköy, a designer market that pops-up every Sunday. Find it here.
4. Hangout at the Hans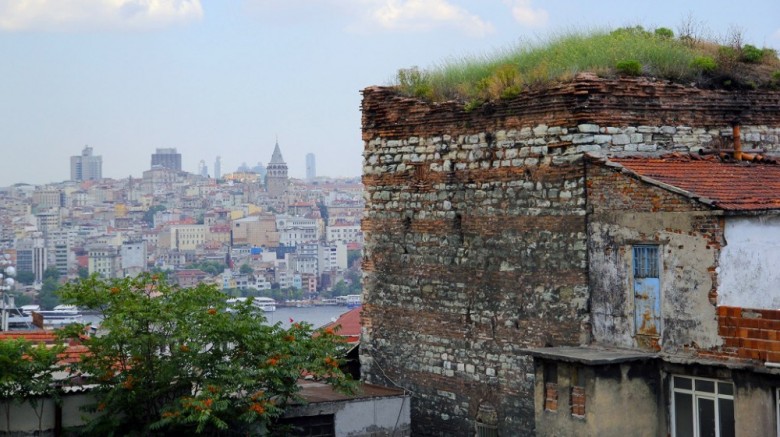 Buyuk Valide Han at Backpackin Istanbul
There are many abandoned hans (old inns) around central Istanbul. You could spend an entire day exploring them (some have been re-purposed as workshops). Buyuk Valide Han in Tahtakale (between the Spice Bazaar and Grand Bazaar) has a spectacular view of Galata Tower (another insider tip: buy a beer from a supermarket and join the locals at dusk around the Galata Tower). You might have to pay the guard a few liras for him to let you up to the roof but it is welll-worth it- just look at that view! Tread carefully as the building is very old. Find it here.
5. Arcadia at Arka Oda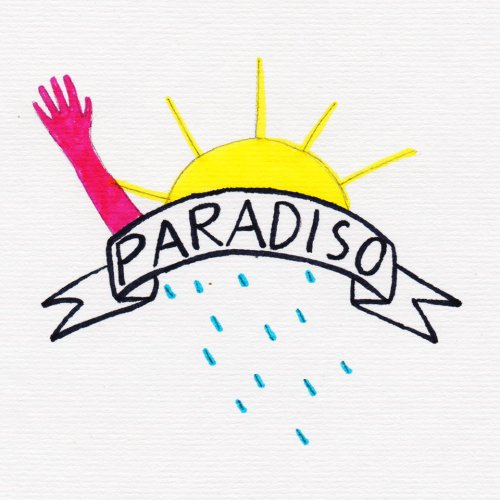 DJ Paradiso at Arkaoda
Travelstart's Gözde Tekay recommends the Kadıköy district on the Asian side which has many cool pubs and cafés such as Arka Oda. Arka Oda supports interesting independent music acts such as the DJ collective Paradiso. Have a look at their upcoming music program, and find them here.
Discover more:
6. Something Old, Something New: Yeni Lokanta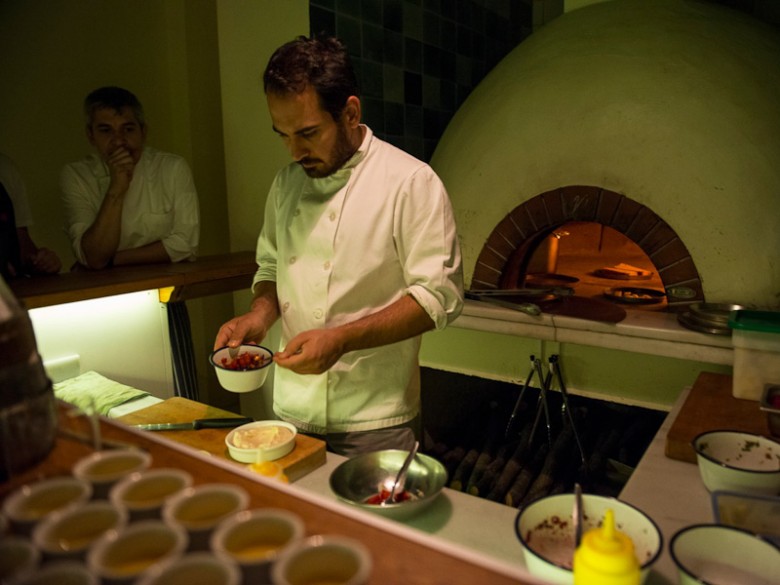 Yeni Lokanta by Monique Jaques at Culinary Backstreets
Yeni Lokanta, which means "new canteen", is a restaurant which puts a new spin on traditional Turkish cooking methods. Chef Civan Er is a part of the New Turkish Cuisine movement. He uses the same fresh ingredients popular in traditional Anatolian cooking but in novel ways. Dinner comes in a series of small courses, highlights are the Antep Sucuk (wood-fired, dry spicy sausage) on a bed of puréed beans served with simple Turkish bread in copper bowls. They're closed on Sunday. Find them here.
7. Belle Heybeliada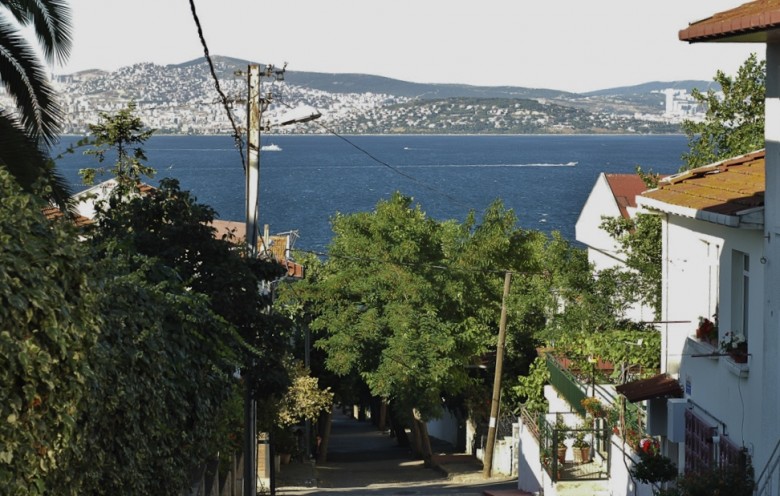 View from Heybeliada at SomedaySpoon
Catch one of the many daily ferries in summer and escape to Heybeliada, the second largest of the Prince Islands in the Sea of Marmara, It is a mere 20 km from central Istanbul and like the other 8 Prince Islands no private cars are permitted making it a pleasure to walk around. This is where the wealthy Ottoman families built their summer homes. Take a stroll and enjoy the architecture of the monastery and the Byzantine Church, the last church to be built before the conquest of Constantinople.
8. Beyond The Pines: Suma Beach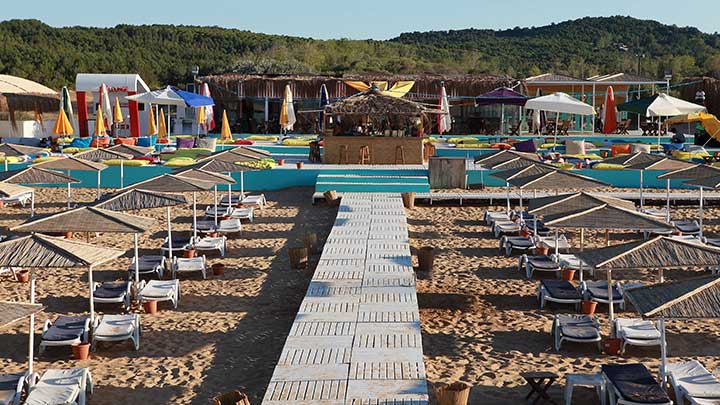 Suma Beach by Aksam
Suma beach is found along the black sea coast tucked between green hills and the sea, only an hour's drive from central Istanbul. It turns into a reveler's paradise at night with parties that go on well into the next day. If that's not your scene then join them for day-time yoga. Catch one of their shuttles from Darüşşafaka, Istanbul. It's also possible to camp if you book in advance. Check out their summer line-up here.
Also read:
9. Tra La "Lala Plak" Record Store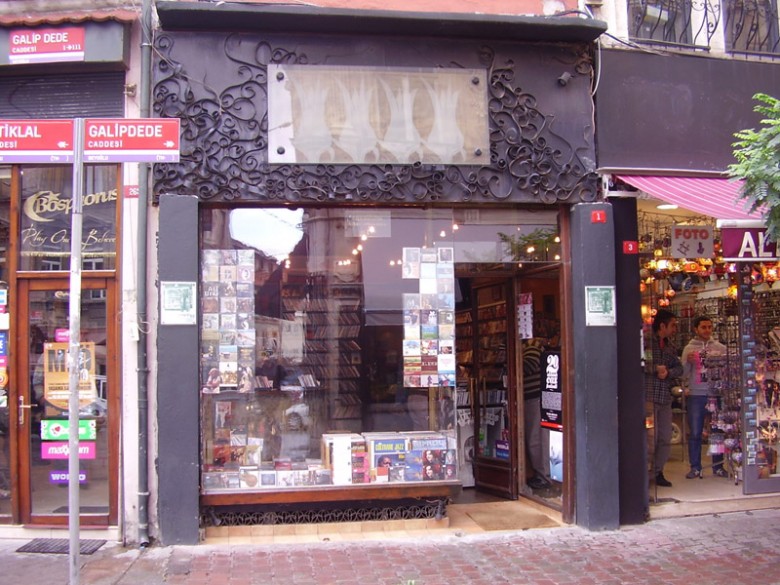 Lale Plak Records by OrientExpressWriters
An Istanbul institution, Lala Plak Records run by Hakan Atala, has been around for more than 50 years. He has an extensive range of vinyls including jazz, contemporary, classic and world music as well as 70's Turkish singers like Barış Manço or Ajda Pekkan. See the location here.
10. One Raki, Two Raki, Three Raki: Münferit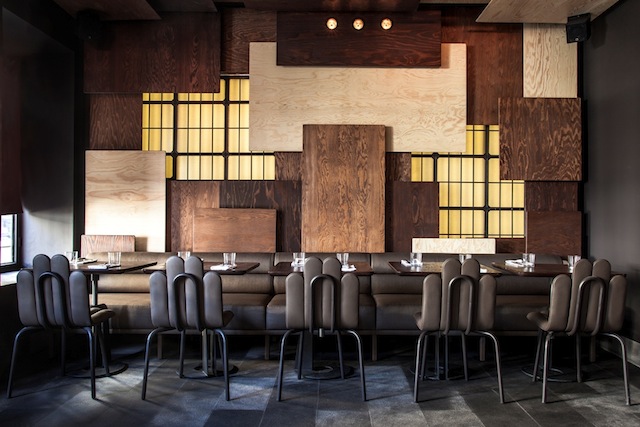 Munferit at BunkHostelsWordpress
You can't leave Istanbul without spending an evening at a Meyhane drinking Raki, the fiery chalk-coloured anise drink. There are contemporary Meyhanes such as Münferit (featured above) which wouldn't be out of place in SoHo as well as more traditional taverns such as Çukur Meyhanesi and Şehir Meyhanesi.
Do you have insider tips to add? Let us know below.
Thanks to Jess Bosworth Smith and Travelstart's Gözde Tekay for their savvy insider-knowledge.
Header Image at top of the page: Istanbul by Moyan Brenn on Flickr