Welcome to your travel news roundup –  the weekly installment on the Travelstart Blog designed to keep you on the cusp of what's what in the travel world including industry news, airline anecdotes, travel advisory's and a pick of the week's most important stories impacting travel around the world and in South Africa.

Bomb blasts at Zanzibar's tourist sites
Concerns about safety in Zanzibar have surfaced following three separate explosions in Stone Town, Zanzibar, earlier this week.
Two blasts took place in the Mkunazini market area near the Anglican cathedral, a historic building in the heart of Stone Town. The other blast occurred at the seafront Mercury's restaurant and bar, a favourite spot for tourists. According to local police nobody was hurt by the explosions.
The Commissioner of Police for Zanzibar, Hamdani Omari Makame, said: "Security patrols are at maximum strength and a joint effort by all Tanzanian law enforcement agencies is underway to ensure that there are no recurrences and the culprits are apprehended."
Tour operators packaging Zanzibar have said there is no real threat to the safety of tourists. A spokesperson for Wild Frontier said the operator's ground handler is monitoring the situation closely but felt these were isolated incidents.
Lance Zackey, spokesperson for Rove Africa, said Rove Africa was monitoring the situation and would advise guests if they felt there were any serious safety concerns. The operator has advised travellers not to overnight in Stone Town for the next week or two until they have clarity on the situation. He added that Rove Africa's DMC assured the operator that beach resorts were safe.
Flying Kulula to the Argus? Get bike transport info
Cyclists from near and far are gearing up for the much-anticipated 2014 Cape Argus, and so are the airlines. The famed cycle tour, which takes place on 9 March 2014, will see many athletes flying from the far corners of the country to take part in the grueling 109km challenge.
Here's what you need to know when transporting your bike with Kulula.
Emirates and Jetstar sign codeshare
Emirates and Jetstar have signed a codeshare agreement on routes operated by Jetstar in Australia and New Zealand, as well as those operated by Jetstar Asia. The agreement involves 10 international routes from Singapore to India, Cambodia, Hong Kong, Thailand, Vietnam and Malaysia, as well as seven domestic routes in New Zealand and Australia, and six routes between Australia and New Zealand.
As a result, Emirates clients can now access 27 new routes and six new destinations. Emirates Skywards members can also earn miles on Jetstar routes that fall under the agreement.
FREE March 2014 Wallpapers now available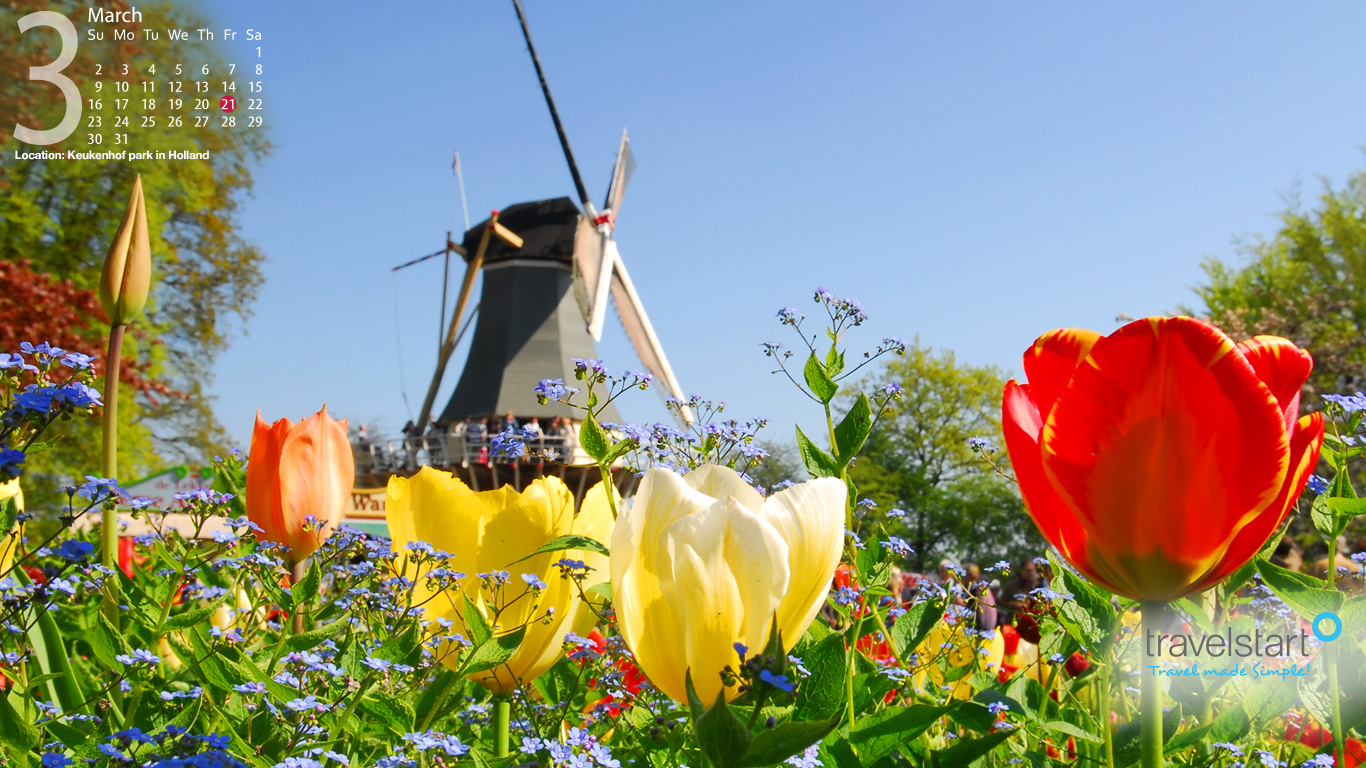 Qantas / SAA codeshare agreement ends
Options are available for customers to travel on Emirates services from Johannesburg, Cape Town and Durban to Dubai, with onward connections to three daily Qantas codeshare services operated by Emirates to Perth.  Passengers will also have the option of taking a flight to Perth via Sydney.
Qantas will continue to fly direct to Sydney from Johannesburg, with no change to the daily service operated by B747 aircraft (QF63/64).
SAA customers will have the opportunity to travel on the service between Johannesburg and Sydney, through SAA's gateway in Perth, which will offer a daily service.
All Qantas customers with existing bookings on Qantas codeshare services operated by SAA (with a 'QF' flight number) between Johannesburg and Perth for travel on or after June 1 will be re-accommodated.
All SAA-ticketed codeshare passengers on the Qantas flight will be accommodated on to the flight number QF064 and QF063 and transported to their final destination. All SAA un-ticketed codeshare passengers who had booked SA7700 and SA7701 on Johannesburg-Sydney-Johannesburg will be re-accommodated on SAA's Perth operations with the ticketing agent, using the most convenient option available for the onward connection to Sydney that is permitted within the conditions of the fare conditions.
SAA decreases capacity on London route
SAA will be replacing the A340-600 on Johannesburg-London route with an Airbus A330-200 from March 28.
The A330-200 is smaller than the A340-600, which will result in SAA decreasing its capacity on the route.
When asked why SAA was decreasing capacity on its London route, SAA spokesperson, Tlali Tlali, said the decision was informed by customer feedback "so that we are able to meet the expectations of our passengers". The airline has admitted that all its international routes are loss making.
British Airways recently increased capacity on its route between Johannesburg and London, with the addition of three weekly A380 services to the airline's existing B747-400 weekly services. BA will add a further three services by March 6.
Revealed: Our pick of the best work and travel destinations
There's a new way of working and it's taken the mobile office to another level. Dubbed the 'workation' which describes working while on vacation, many sabbatical-hungry globetrotters are finding the concept a very successful method of getting business done while seeing the world.
Source: Travelstart.
Qatar Airways launches new all-business-class service
Qatar Airways has launched its new daily all-business-class service between Doha and London Heathrow's Terminal 4. A first for the Middle East, the new service will be operated by an Airbus A319 with single-aisle and 2-2 seating. The aircraft is configured with 40 seats. 42 services will be offered per week starting May 15.
"The Doha-London Heathrow route is one of Qatar Airways' most popular international routes and it was only fitting that we introduce an all-business-class service on this key route, through which customers will also be able to benefit from our new Qatar Airways premium lounge in London Heathrow's terminal 4, and of course the Premium Terminal in Doha," says Qatar Airways CEO, Akbar Al Baker.
QR105 departs Doha at 14h05 and arrives in London at 20h23. QR016 departs London at 21h55 and arrives in Doha at 06h40.
Aviation Art: A model Boeing 777 that took 5 years to build!
Made entirely from manila file folders, Luca Iaconi-Stewart's model plane is a work of art and genius and has gained the praise of Boeing executives.
Source: Travelstart.
Phuket's Terminal X now open
Phuket International Airport's (HKT) Terminal X is now operational. The terminal, which can service 1000 passengers per hour, will help to handle increasing traffic until completion of the airport's main expansion next year.
The 1 320sqm terminal will consist of 10 check-in counters, baggage storage spaces, a passenger waiting area, outdoor resting area, commercial zones and airline offices.
"Phuket International Airport's main expansion is on track, and when it is fully completed by May next year, the airport's annual passenger processing capacity will be raised from 6,5 million to 12,5 million," says Lesley Simpson, spokesperson for the Tourism Authority of Thailand, based in Johannesburg.
Nairobi Airport opening of T4 delayed
Passengers to Jomo Kenyatta International Airport (JKIA) will have to wait another 6 months for the opening of Terminal 4 and the temporary arrivals terminal. Both projects were expected to open at the beginning of this year to replace the international arrivals terminal that burned down last year. The temporary facility will have capacity for 2.5 million passengers and is expected to significantly ease pressure on the airport. Transport cabinet secretary Michael Kamau, says in a television interview on Kenya-based K24TV that there has been a delay in the delivery of equipment for baggage handling, passenger processing and air bridges. Michael says he has dispatched a team to Dubai and China to investigate the cause of the delays at the source. He adds that a comprehensive plan will be compiled to offer a specific timeline for the new Terminal, but passengers will have to wait at least until August this year for its soft opening.