Get Your Stomp on at These Cape Town Harvest Festivals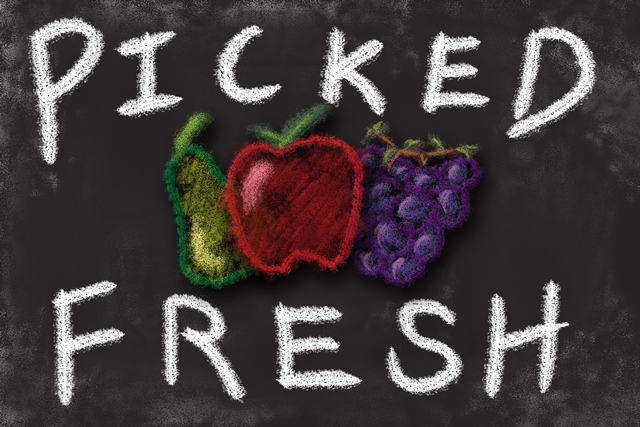 There is no denying that Capetonians love their wine. Now picture a beautiful summer's day spent on wine farms sampling the finest fruits of the vine, tasting great cuisine and enjoying live entertainment all while your children are just as content as you are. If that sounds like something you could do get ready to slap on some sunscreen, pack up the kids, and head off to the Cape Winelands for the annual summer harvest festivals!
Many of the local wine farms take part in the harvest festivals as they celebrate the harvesting of their grapes for the season, and they have taken a lot of care to ensure that these events can be enjoyed by parents and children alike. There are almost too many to mention here, so let's have a look at some of the major events.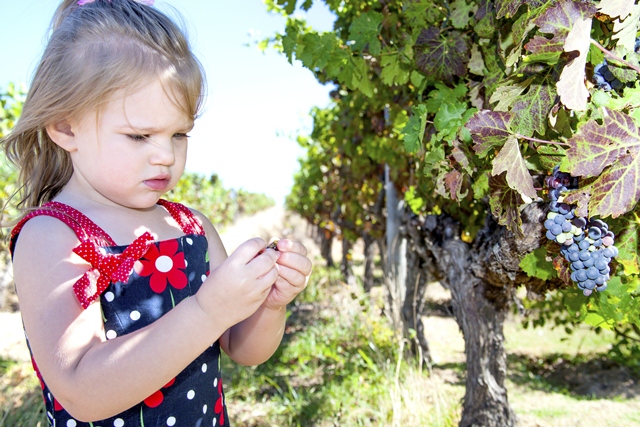 Hands-On-Harvest
From 22 to 24 February over 20 wineries from the Robertson Wine Valley take part in this festival. Ashton Kelder, for example, offers free entry for some grape stomping, and it is not only the younger ones who will love the feeling of the soft fleshy fruit squishing between your toes. It is a surprisingly satisfying sensation!
Bon Rouge Bistro @ Bon Cap offers a unique culinary experience which focuses on the various ways that grapes can be used in food, for example, grape jam, traditional bobotie, and cheesecake with grape coulis.
There is also a fantastic event that will take place called the Grape Escape Amazing Race Challenge which will see teams of four hunting for hints and clues around the valley in order to come out on top as the winners.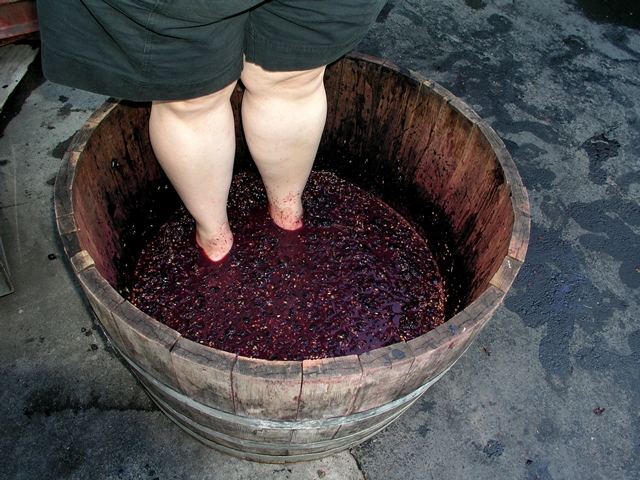 Darling Cellars Crush Day
Get ready for an early wake up because on 2 March, you can kick off your day at 7am with some breakfast which is followed by a tractor ride, hand-harvesting of grapes, grape stomping, lunch and wine. There are discounted prices for minors who can enjoy an early Easter egg hunt and waterslides to cool down.
Feast of the Grape
This festival in the Durbanville Valley is the one that your children may enjoy the most. On 2 and 3 March you and your family can be treated to a day dedicated to farming activities that include "boere-sports", cow milking, and other traditional games from back in the day. So not only will the kids get the chance to get their hands dirty, but they'll be learning a bit about the old Afrikaner culture as well. They can also get their faces painted or bounce around on the jumping castle while you enjoy live entertainment and sample wine from all 11 wine farms from that area. At just R100 for adults and R50 for kids, this seems like an ideal day!
Paarl OmniBerg Festival
On 9 March you can be treated to some relaxing live music, grape stomping, delicious snacks, and of course, wine, while your little ones enjoy the slip 'n slide, pony rides and other kiddies entertainment. And just in case you accidentally overindulge on the vino, there are shuttles available to take you around the farms. Oh and did we mention that accompanied kids get in for free?
These activities continue on until 17 March and really are a fantastic way for you to get out and enjoy the surroundings and local gems without worrying about the little tots getting bored. Wherever there is wine, good food, and live music involved, you are sure to have a good time with the family.
---
Share the news