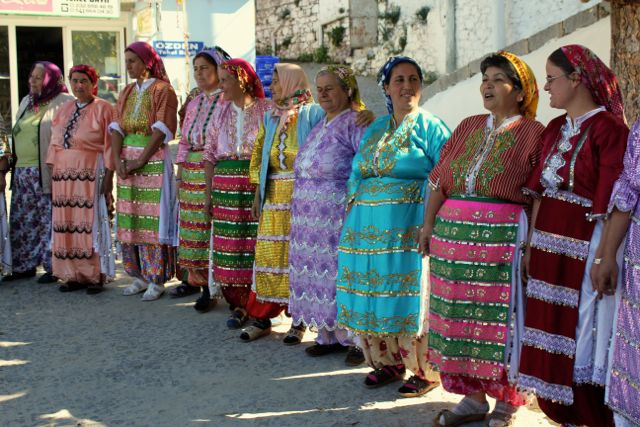 Its hard to say exactly when the change happened. How it was that a group of complete strangers had turned to friends.
Was it at the welcome reception over a glass of Turkish wine. Or how we rather awkwardly selected seats on the luxury coach the next day. The unanimous sigh of delight at knowing there was Wi-Fi onboard, or the warmth with which our tour director Yeşim Güriş taught us a few useful Turkish phrases as an icebreaker? It could have been that time our charming coach butler made us coffee on the move, to ease the passage between destinations. Or over our inability to suppress giggles and photo bombs as we tried out the selfie-sticks we'd been gifted.
I think it was all of the above, as in no time at all seats were swapped to accommodate animated conversations, along with numbers and friend requests. We very soon found ourselves ever connected by the gift of group travel.
Also watch:
This last month I joined 32 journalists and bloggers from around the world on the Trafalgar Travel Global Media trip to Turkey. It was a trip that would forever change the way I look at group travel. One that brought me an authentic and personal insider perspective.
Our combination tour had been specifically designed to offer us an insider look at Istanbul, a moving visit to Gallipoli and Anzac Cove with a specialist Battlefields guide, a night in coastal Canakkale, opportunity to climb inside the Trojan Horse at Izmir's Troy, visits to Ephesus and an irresistible spree at the Grand Bazaar for shopping as well as some quiet time in the Sultan Ahmet Camil, or Blue Mosque as it is locally known.
And that's just scratching the surface of what I got to see, taste and feel in this country which remains an unrivalled East-West meeting point, one which held the seat of the Ottoman Empire for over 500 years and offers both Europe and Asia in an afternoon. Everywhere you turn there is a place of significance.
The Istanbul region
Istanbul's history stretches back two millennia. The domes and minarets of its great mosques dominate the skyline of the Golden Horn. The Topkapi Palace Museum guards the treasures of a previous era and the romantic setting of the Bosphorus and Dardanelles make for incredible river cruises. We did one, sipping on bubbly as we looked towards the crossroads of civilisations.
Places that deserve time are the Blue Mosque which dates to 1616. The Hippodrome and German Fountain. Take in the magical sunken palace of the Basilica Cistern in Sultanahmet Square, once the water source for the city. Visit the Aya Sofya Museum, which is tall enough to hold the Statue of Liberty and offers in its history an all embracing approach to monolithic religions. Stick your finger in the Weeping Column in the northern isle and make a wish. Drink freshly squeezed pomegranate and orange juice right there on the square.
Book a Turkish Bath, no visit to Turkey is complete without one. I've never been scrubbed so clean and the very ritual is one not to be missed. No room for modest.
Drive a hard bargain at the Grand Bazaar, but know that if you don't buy it, somebody else will. Stock up at the Spice Market. Eat lots of Turkish delight. Five times a day stop and listen to the call to prayer which will fill the air with song. Join the children as they feed, and chase, the pigeons on the square. Buy Turkish Evil Eye beads and bracelets. They work.
Favourite eating experiences were Kantin, where owner-chef Semsa Denizsel pioneered the farm-to-table approach long before anyone had heard of the concept in Istanbul. Her offering is all about the ingredients which she has refined into the best Turkish cuisine. The olives, fresh baked bread and cheeses were a special treat.
We also lunched in one of Istanbul's oldest restaurants, Pandeli, which opened in 1901 at the entrance of the dizzy-making and aromatic Spice Market and is known to have hosted Audrey Hepburn with both husband and boyfriend. There's a framed signed photograph to mark the memory.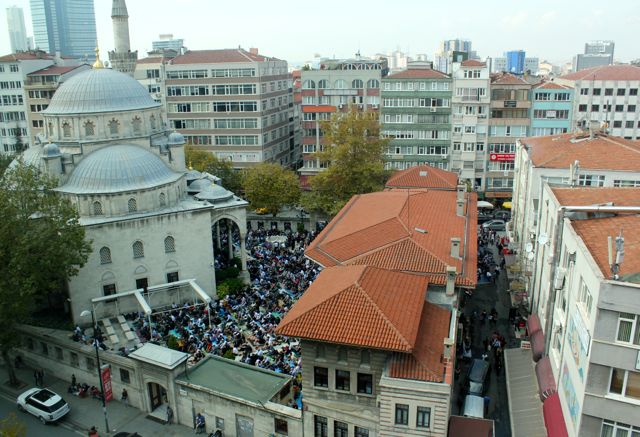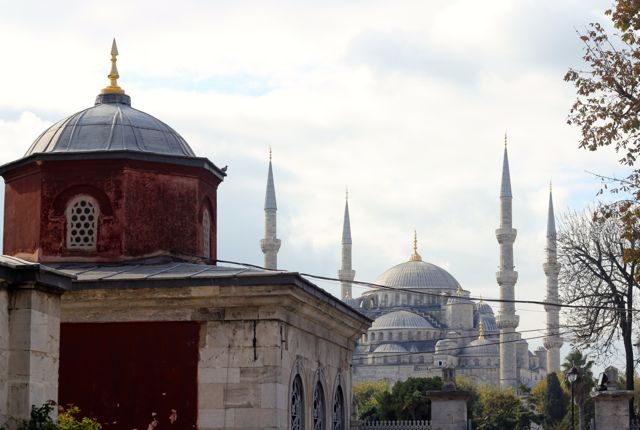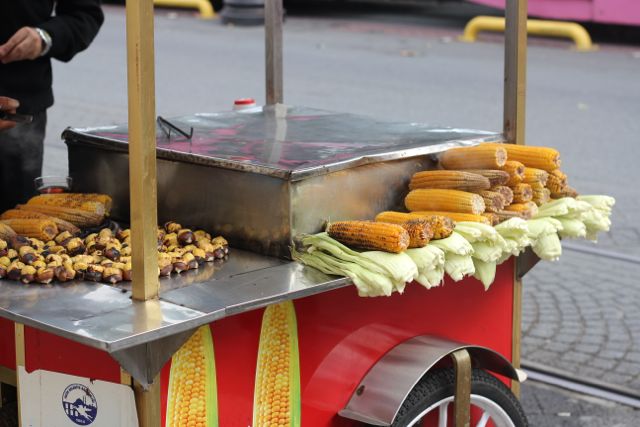 Also read:
Around the Sea of Marmara
At the western end are the Dardanelles, a narrow strip of water that has been of great strategic significance since ancient times. Here you find the scene of the Gallipoli Peninsular that saw one of the most disastrous campaigns of World War I in 1915. We visited Anzac Cove for a moving walk through the cemeteries that hold some of the 160 000 Allies and 86 000 Turks that died during this eight month campaign, before crossing by ferry to Cannakale to spend the night.
Be My Guest Experience
One of the highlights of the week was the Be My Guest experience in the scenic Demircidere, where we were invited into private homes for lunch. Splitting into groups of four in this remote village with its population of about 200 people, we were hosted in true traditional style. Something I would never have been able to arrange myself and will always remain a highlight of my trip. What amazed me is how much we were able to communicate without a common language. All it took was a whole lot of goodwill, hand signals and some squiggly drawings in the note book and we had shared much. Its true what they say, food does taste better when shared with local people in an authentic setting.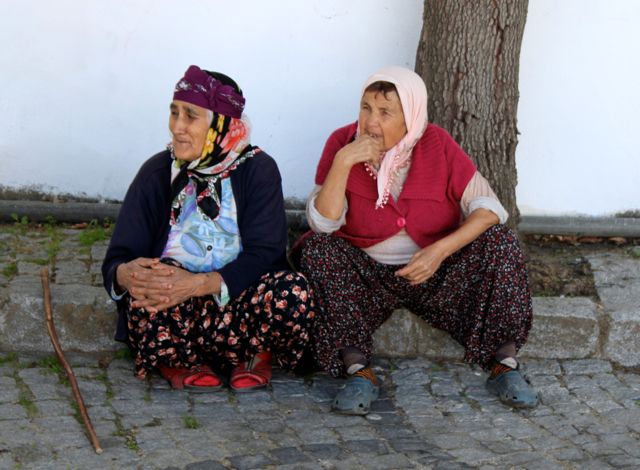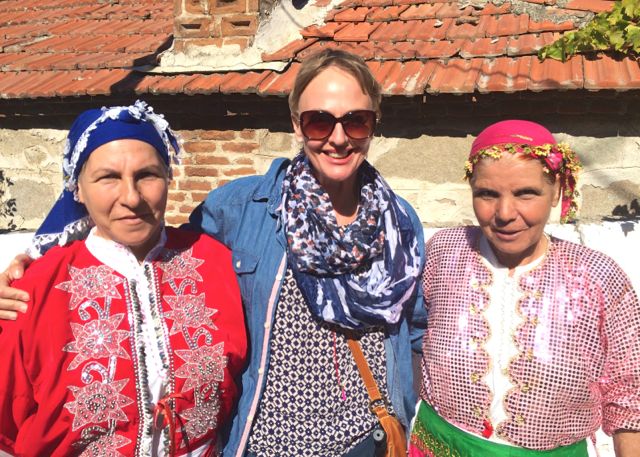 The Izmir region
Izmir is Turkey's main Mediterranean port and the Turkish headquarters for NATO; it is also the third largest city in the country. From here we visited atmospheric Troy, where 3000 years ago Homer's Iliad was lived out. Discovered and excavated by German historian and archaeologist Heinrich Schlieman, the remains offer a good idea of scale and the replica Trojan Horse a fun reminder of the legend. Climb inside it!
The site of Ephesus is about 16km out of town and impresses as one of the best preserved of all ancient classical cities. Around the end of the first century BC, Ephesus had a population of over 300 000 people and was one of the main ports on the Aegean Coast. Then the sea began to recede across the Menderes River plain spelling disaster for the city and it was soon abandoned. The advantage to this is that it was left largely untouched and today we can enjoy the magnificence of the Library of Celsus, Arcadian Way with its columns which once led down to the sea and the Lower Agora with its 25 000 seat theatre carved into the rock. Look out for the ancient Public Lavatories too.
Ephesus is filled with cats that have made their home here, all colours and attitudes, undoubtedly the most photographed cats in the world.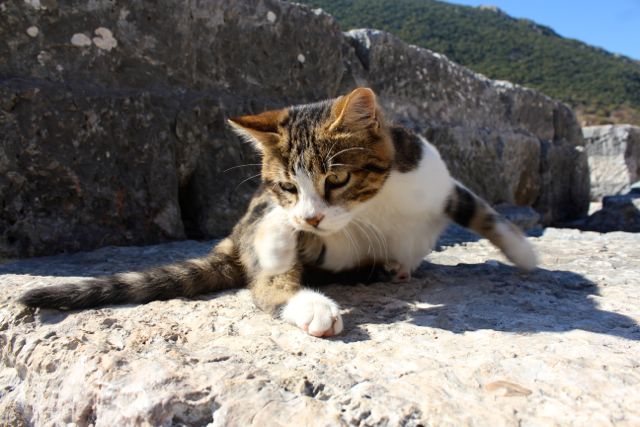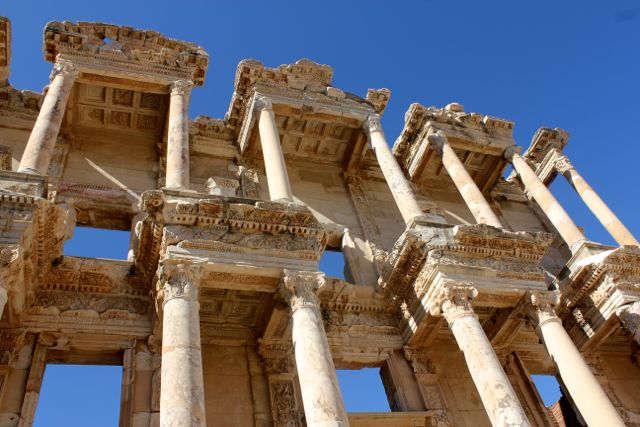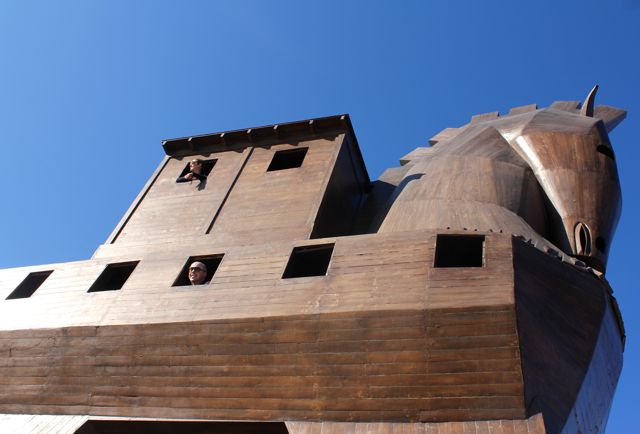 Also in the area is the Virgin Mary's House, where she is said to have lived her last years after being brought here by St John.
On either side of Izmir along the coastline, you find white beaches and turquoise warm water.
Somehow blue does look better in Turkey, as does the marble that lines ancient ruins that today play home to locals, tourists and historians. A country with an alcoholic beverage Raki as it's national drink, one that serves some of the best coffee I've ever tasted and where Turkish delight is much more than a sweet treat that teases the tastebuds.
The language is unfamiliar, as exotic as you would hope for in this country with a population of 80 million, 15 million of which reside in Istanbul. There's a sense of ownership, a deeply embedded pride and the freedom in the air is infectious. It's one that has been fought for and is closely guarded. There's a vibrant energy and friendliness.
A favourite thing about Turkey, all dogs are cared for by the local municipalities. Tagged, inoculated, named and fed. You get to talk to them and offer cuddles, which they warmly welcome.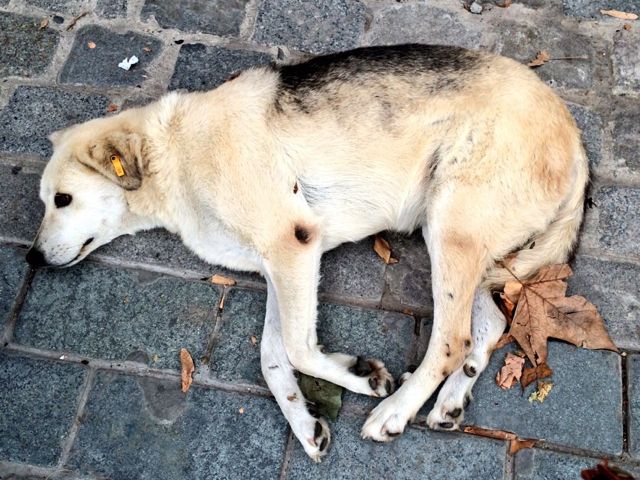 I found that there are many advantages of group travel. The tour director offered us insight into the culture and ways of the country and its people. We never queued at any activity, pre-arrangements meant that we could go right through. Luggage, porterage and tips were all taken care of by the company. Check in happened in two minutes as arrangements had been made in advance. We ate in restaurants that had been hand selected for the special experiences that they offered, met individuals with the best life stories and most importantly got to ask questions and engage in every day living.
It breaks down barriers, is suited to all travellers wanting personal insight without the hassle. And ensures that you leave with new friends. Now, there's a kind of magic. Oh, and if you want more free time or to branch off for a walk, communicate it. These requests are accommodated whenever possible.
Useful Turkey Travel Information
As South Africans we can apply for Turkish E-Visas online and there's no cost. If only all visa applications could be done this way.
I took my Turkey flight on Turkish Airlines which offers direct flights out of Johannesburg and Cape Town. They serve Turkish Delight onboard as a welcome happy making treat and have a very interactive twitter account. I enjoyed chats with them as I went. Connect here: @TurkishAirlines
The currency is Turkish Lira and there are ATMs throughout with credit cards widely accepted. I use the xe.com app to help me with calculations when I travel, maths not being my strong point.
A useful place to learn more is GoTurkey and they have an App you may want to download to your phone before you go.
During the trip I was accommodated at the Radisson Blu Sisli Istanbul, Kolin Hotel Cannakkale and the Grand Efes Swissotel Izmir, which meant that two offered easy access to the Aegean sea. All these hotels are incredibly luxurious with attentive helpful staff.
The best time of year to travel to Turkey is said to be April – June and again September – October. Summers are hot and humid while winter can be pretty chilly. If that doesn't bother you I'd say anytime is the best time.
This is a place of modesty where visits to mosques and religious sites need to be considered. Make sure you have a couple of scarves with you to cover your shoulders and legs where required.
The traffic is a little crazy. When not with your coach, walk or take the trams or metro.
Also watch:
I was generously hosted by Trafalgar and allowed the opportunity to experience how they've reinvented group travel. Have a look at their tours and follow the #TrafalgarInsider hashtag to see what others are up to. Useful hint is that their new Hidden Journeys offer really special itineraries. Also know to enquire, as at some times of year their single supplement is wavered.
For more Turkey inspiration watch this beautiful video Watchtower of Turkey by the talented Leonardo Dalessandri and take a look at the one that I made, 'Turkey like an Insider'. It's a captivating country, one worthy of a closer look, ideally guided.
Turkey like an Insider. A video by The Incidental Tourist.