Welcome to Cape Town – the Mother City. Visited by millions of fans year-round, the long summer days are without a doubt the main event (that's not to say the "cold and rainy" winter might just be the city's best kept secret).
When you consider the extent of things to see and do in Cape Town, it comes as no surprise that the scenic city at the end of Africa continues to receive a wealth of international recognition – from The New York Times and Telegraph to TripAdvisor – they have all decorated Cape Town with adoring adulation in recent times.
Now people come from all corners of the world, some even doing travel crowdfunding, to absorb the colours and culture of trendsetting Cape Town: From paragliding off famous Lion's Head, Sundays at Mzoli's, and wine tasting tours to nights out at Shimmy Beach Club, sundowners at Llandudno Beach, and days and nights spent at the We Love Summer outdoor music parties; the Mother City inspires freedom, beauty, and creativity, and forms the perfect playground in one of the most stunning settings on Earth.
Lion's Head Paragliding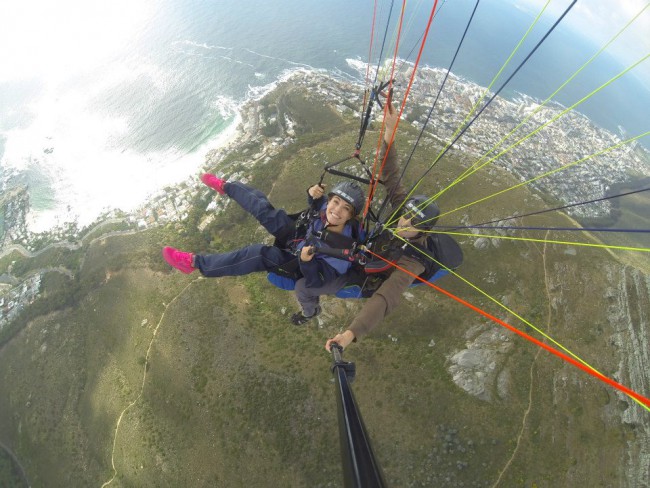 Lion's Head is the most hiked mountain in Cape Town – it's free to hike the head, and it offers the best, 360-degree views of the city's peninsula including Table Mountain, Camps Bay, the 12 Apostles, Sea Point Promenade, and Table Bay. Now imagine feasting your eyes on all of this plus the magnificent Lion's Head from the air while strapped into a para-glider for a good 20 minutes of heavenly bliss. And yes – I have experienced this for myself on a classic sunny Cape Town Saturday and whether you reside in the city, or you're merely visiting for a few days, I highly recommend it!
We Love Summer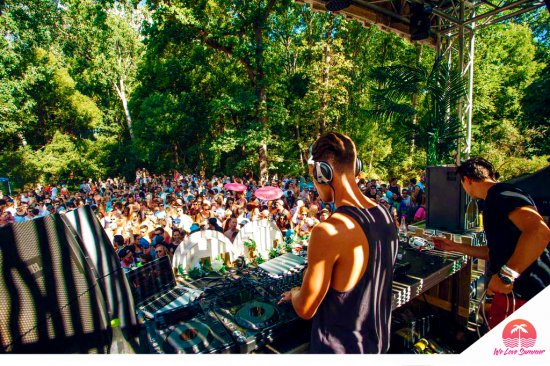 The week is over – leave the books behind, slap on some sunblock, ease into your flip flops; and book your spot at another We Love Summer weekend. The We Love Summer parties, now over a year running, have burst on to Cape Town's outdoor party scene to popular demand – every party is sold out. In fact, their last party's first batch of tickets was sold out in a record-breaking 1 hour. And it is not surprising why We Love Summer has such a loyal following. Started by young entrepreneurs Wes Billet, Brett Aitken, Gal Ezra, and Aviv Levi, the day and night of a We Love Summer jol is overflowing with the best Deep House DJs Cape Town has to offer, a new and exciting venue situated on the likes of a wine farm, Cable Ski Resort, a hidden valley, or rooftop in the city, and almost every familiar face in their twenties with the same mindset on hand – to dance through the setting suns into the night and forget about all those weekly stresses with the people they love most.
Newlands Brewery Tour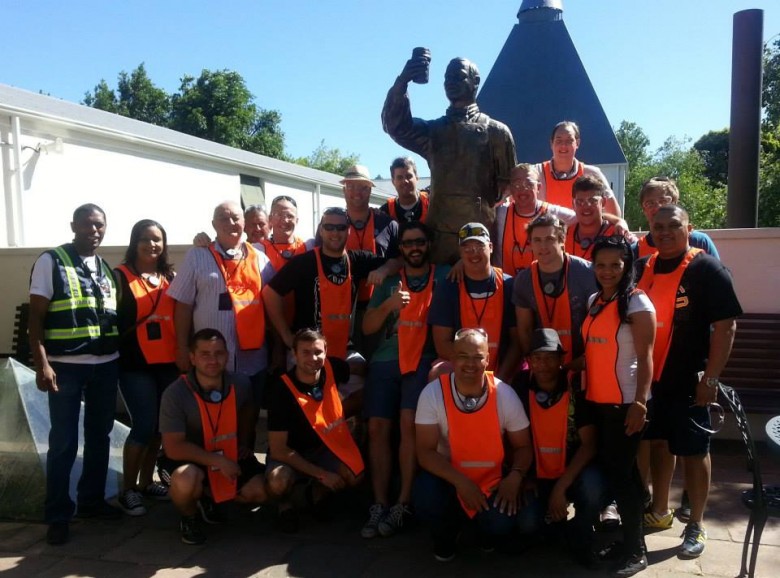 Belonging to the 2nd largest brewing company in the world, SAB Miller, the Newlands Brewery Tour takes you on a trip through South African beer history and culture, leaving a salivating sensation no beer-lover can deny. Take a tour through Africa's oldest brewery dating back to 1820 and learn about the brewing and bottling processes, the figureheads involved over time such as Charles Glass, and the brewery's road to international acclaim. Brewery tours are inexpensive, and include two complimentary pints in the private underground cellar of this beer-making fortress.
Wine Tasting
Cape Town is undoubtedly Africa's wine capital, and whether you choose to visit the Constantia Wine Valley, Stellenbosch, Franschhoek, the Riebeek Valley or all of them, the estates of the Western Cape boast some of the finest and full-bodied flavours to sip in the most picturesque of settings. Travel an hour outside of Cape Town and experience the Franschhoek wine tram. If your stay is time-sensitive explore the lush Constantia Valley much closer to the City Bowl. Here you will find unique tasting experiences and sumptuous restaurants plus the oldest wine farm in the country in Groot Constantia.
Cape Camping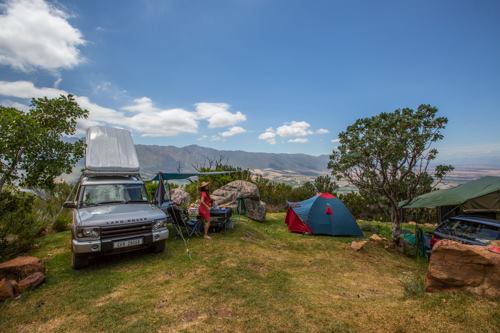 Summer ain't complete without a camping trip away with your friends. Camping close to the city includes the coast of Kommetjie, but I strongly urge you to get out of the city for this experience, after all, any good camping trip is about being around your best friends and family, soaking in the simple life in all its pleasures from mesmerising sunsets, starlit night skies, unforgettable campfire stories, and Braaing every meal on an open flame. The best recommended campsites in close proximity to the Mother City are Beaverlac in the Cederberg, Secret Falls in Tulbagh, Berg River Resort in the Paarl Winelands, and Tietiesbaai Beach Camp up the West Coast.
Shimmy Beach Club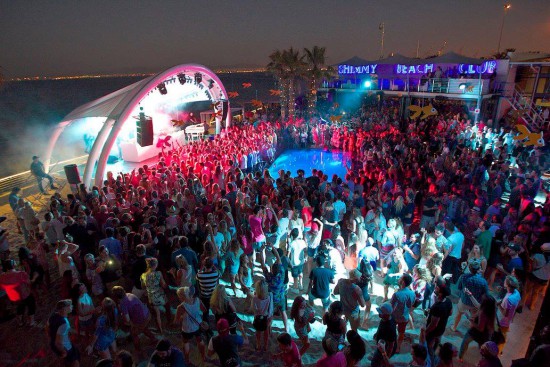 This is an absolute no-brainer. Shimmy is where Cape Town's premier beach party vibe goes down complete with infinity pools, a sand-filled dance floor, gorgeous people, and a music line-up that drums your ears for days to come. Shimmy's Submerged Sundays features a weekly headline act of Cape Town born and bred Summer House duo, Goldfish, and supporting acts from both local and international shores such as Bakermat, Dean Fuel, and Lexer. On Friday and Saturday nights the club dances to a different beat with some of the biggest international names in electronic music setting up at Shimmy Beach Club.
Newlands Cricket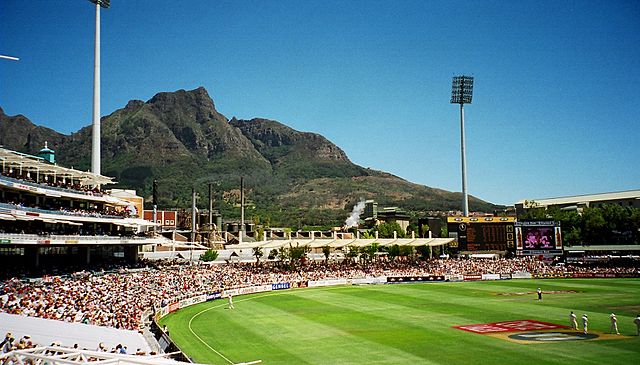 Okay, so wherever you are in South Africa, a summers day at the cricket is always recommended, especially if AB is on fire like he was against the Windies at The Wanderers several weeks ago. At Sahara Park, in the leafy suburb of Newlands near Cape Town, fans are treated to the best grass embankment seats in the country, with Castle Corner offering an enviable side-on view of the action – Table Mountain as backdrop. Not too shabby hey?
Cape Town Tens
The world's biggest sporting tournament of its kind, the Cape Town Tens is a 2-day affair which draws in Boytjies from all over the country as well as from international borders. This is where rugby, beer, sunshine, good music and a ton of South African "gees" join forces to give the city of Cape Town one helluva show. And it's not just a guy's affair, in addition to the 100 rugby teams, there are also 50 netball teams which battle it out on the courts. This year, the Cape Town Tens is taking place on 7 and 8 February at Hamilton's Rugby Club in Green Point. If beer and rugby are your thing, make sure you're there.
Also read:
Kirstenbosch Summer Sunset Concerts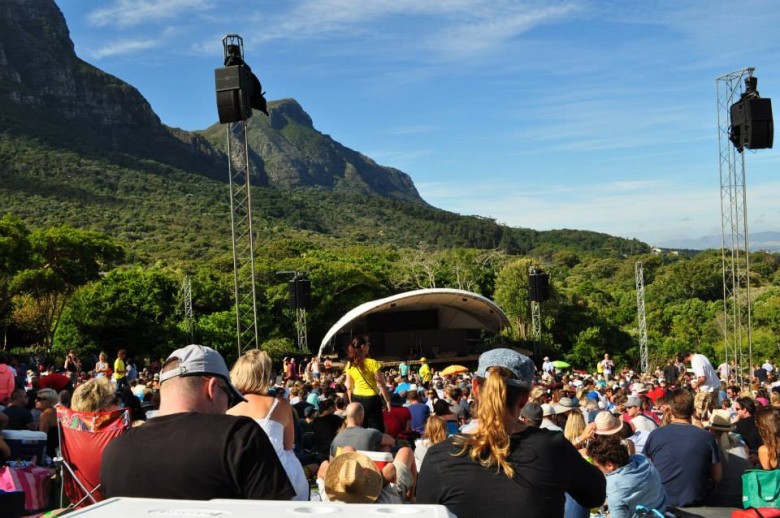 Nestled at the base of Table Mountain is Kirstenbosch Gardens – most days people come here to picnic close to nature. On Sundays in summer, the gardens come alive with the Kirstenbosch Summer Concerts. From Goldfish and Jeremy Loops to international acts such as Ben Howard and the Lumineers, the Kirstenbosch Summer Concerts feature good music in a lush and scenic setting utterly unique to the city of Cape Town.
Cape Town Beaches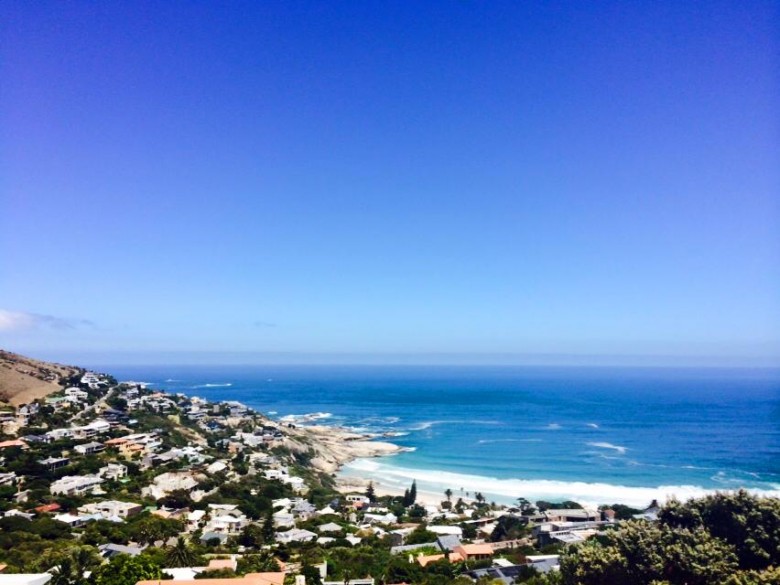 The turquoise waters and exquisite sunsets found along Cape Town's Atlantic Seaboard play their part in attracting droves of visitors each year. The drop-dead gorgeous beaches of Clifton, Camps Bay and Llandudno are the very core of the Cape Town summer. The vibe around these hotspots rival that of South Beach Miami and Copacabana. Clifton's Fourth Beach and Camps Bay are for beach bumming until your skin can't handle it; thirst quenching sundowners at Bungalow or Caprice usually follow. Further down the coastline, just before Hout Bay, is Llandudno which is less crowded; the surf break here attracts ballsy wave riders from far and wide. No matter which beach you choose, the ice cold waters are not for the faint-hearted!
Free Bo-Kaap Walking Tours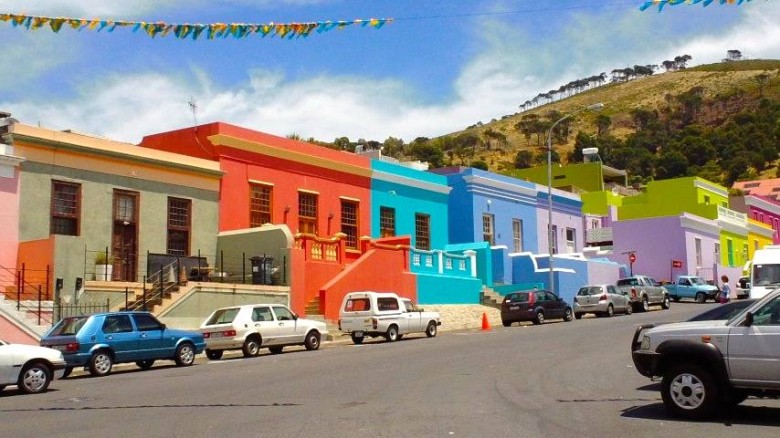 Add some history and culture to your Cape Town summer with free walking tours to the Bo Kaap. You pay for your walking tour by tipping your guide a discretionary amount decided by you. The walking tour of the Bo Kaap takes you through the narrow lanes and cobbled streets of that area with the colourful houses; points of interest along the way include the oldest Mosque in Cape Town, Chiappini Street, The Atlas Spice Trading Centre, Green Market Square and much more. You will learn all about Cape Town history and the Cape Malay culture – free Bo Kaap walking tours take place every day at 2pm and you simply need to rock up at the corner of Wale Street and St. George's Mall. Cape Town Free Walking Tours also offer a daily historic tour of the city centre at 11am and a paid Lion's Head sunset hike at 4pm every day.
Mother City Hikers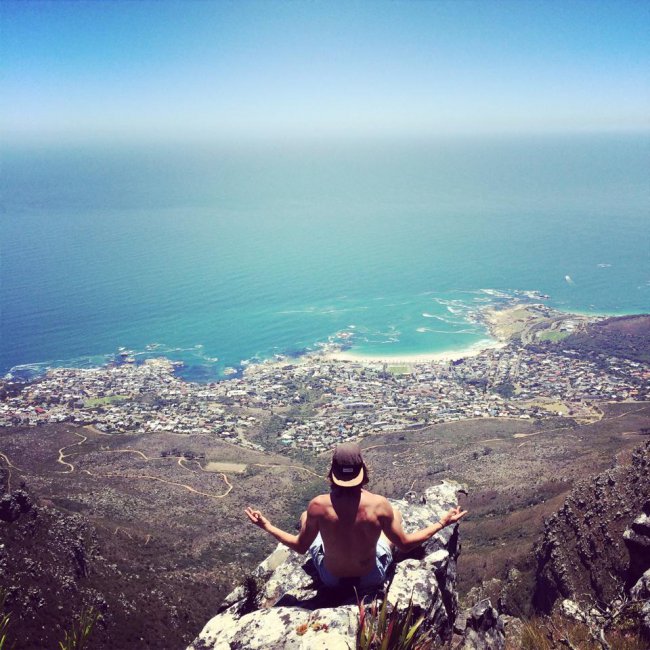 A Table Mountain or Lion's Head hike is a given in the Cape Town summer – do not leave without going on at least one hike. If you're new to the many hikes around Cape Town you'll soon realise there are a lot of routes and trails to choose from. For an optimal and safe experience head out with the clan from Mother City Hikers. Lauren and her experienced crew have trekked all over the mountains of the Cape – they're driven by their passion for the outdoors and the natural beauty of Cape Town. Lauren and her team keep it peaceful and personal by introducing hiking groups of no more than 6 to spots like Skeleton Gorge, Constantia Nek, Platteklip Gorge, and Lion's Head. Mother City Hikers tailor hikes to your time and personal fitness levels. See Mother City Hikers to book.
Mzoli's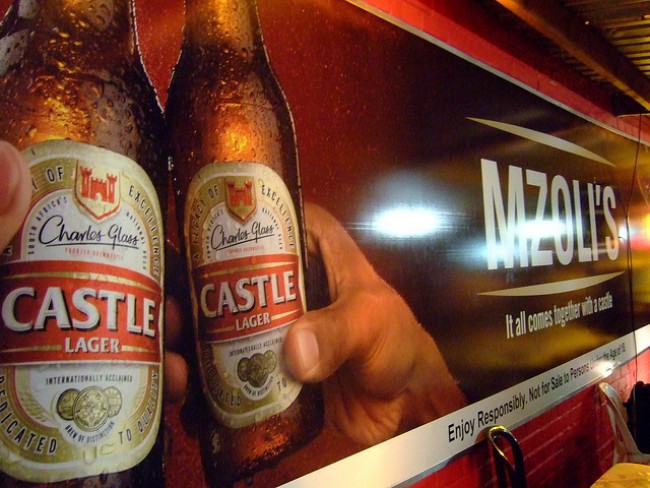 Image by Yosoynuts from: flickr.com
At Mzoli's Place, in the township of Gugulethu, is where it all comes together (with, or without a Castle). Come meet South Africans and international guests from all walks of life – after all, everyone flocks here (on a Sunday especially) for a common purpose – beer and Mzolis' internationally acclaimed shisa nyama. Mzoli's is both a bar and butchery – more than that it is an institution. It's reasonable, festive, and it's the one place you can go and buy your meat, have it braaied for you and soak it all down with the an ice-cold Zamalek.
The Neighbourgood's Market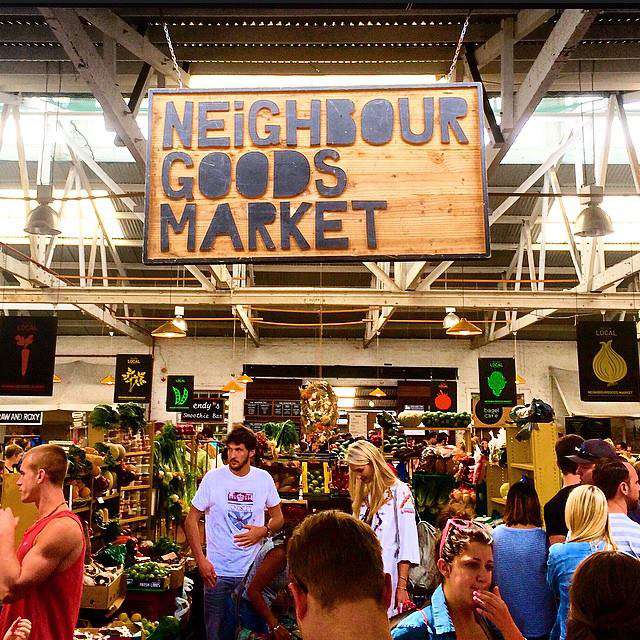 The Neighbourgood's Market, founded by Justin Rhodes and Cameron Munro in 2006, is frequented by both locals and visitors to this fine city every Saturday morning and there's no surprise why. Taking place at the Old Biscuit Mill in the gentrified suburb of Woodstock, the weekly market sees a collaboration of local entrepreneurs and craftsmen selling their goods to the public. There is a strong focus on cutting out the middle man at this enticingly unique market with the buyer being rewarded the opportunity to go directly to the source to purchase one's goods. And this is all happening in a vibrant setting in a revamped brick warehouse and courtyard accompanied with local live music every Saturday from 9am to 2pm.
Cape Point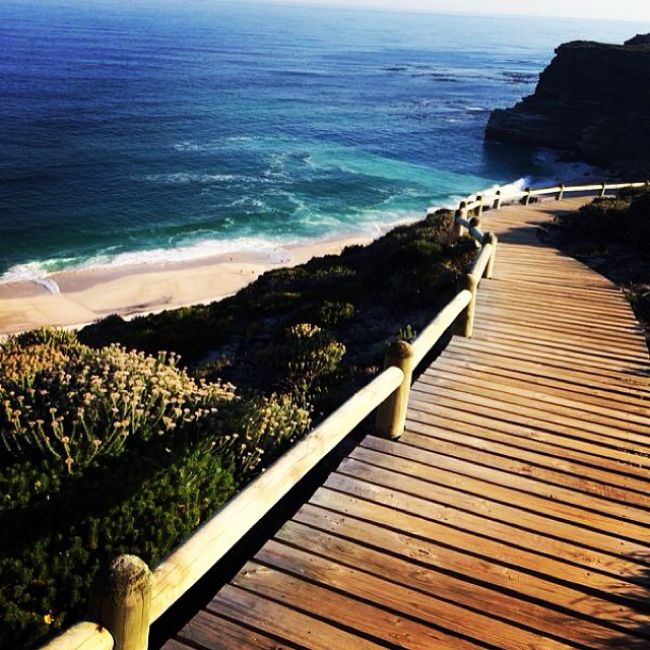 Take a drive 60 km south-west of Cape Town's city centre and feast your eyes on what Cape Point Nature Reserve has to offer. The sheer biodiversity in the reserve is mind-blowing and coupled with gigantic mountain cliffs and turquoise waters, this is one of the most picturesque sights to see. With the correct fishing permits, one can go deep sea fishing in the nature reserve and cray-fishing at the right time of year. Because of it's nature reserve status, the area is protected; as such there is flora and fauna in abundance. With braai facilities and picnic areas located alongside some of the beaches, Cape Point makes for a great day out with your mates.
Rafiki's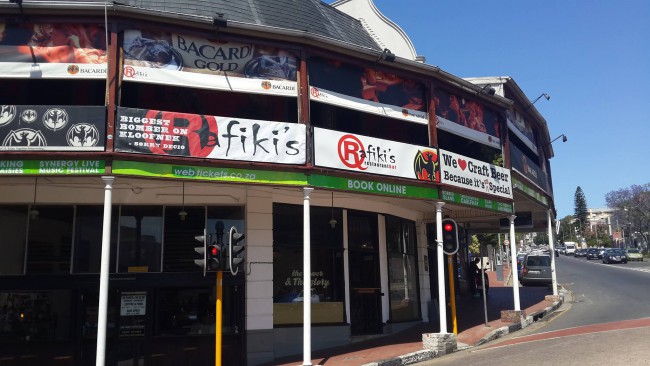 Kick back on Rafikis' balcony with some ice cold sundowners, half price specials, and a classic laidback Cape Town vibe. At Rafiki's, everything is trendy, irie and reasonably priced. Join a cool mix of foreign and locals swigging side by side. Drinks are well-priced for such an awesome atmosphere and Rafiki's are loved for their excellent meal specials, one in particular – the Monday half-price pizza special! The venue is great for watching sport, especially the Soccer.
ERA Electronic Nightclub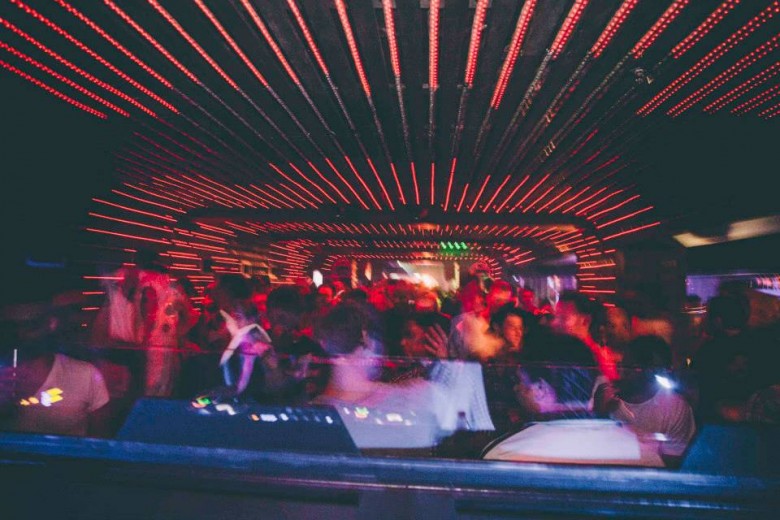 Representing the Mother City's rapidly emerging and continuously expanding electronic music scene, ERA is new on the block and comes with something no other Cape Town dance club has yet to offer – a state of the art 78kw Funktion One sound system and more than 1.2km of LED lights running from the top to the bottom of the dancefloor. If Deep House and Techno is your thing, I wouldn't go anywhere other than ERA. Doors open and close at 10pm and 4am respectively every Friday and Saturday night while, adding to the unique character of the new hotspot club, it transforms into a Tapas restaurant by day known as Era Café from 10am to late from Tuesday to Friday.
Moonlight Mass
If you're not hiking up Lion's Head at full moon, try something alternative by joining a flurry of cyclists on Moonlight Mass. This one-of-a-kind and free inner city event came to fruition when some creative guys got together to take back the streets on two wheels. Nowadays they're joined by hundreds of people who ride the moonlit streets of Cape Town on bicycles, and some on longboard skateboards. Stopping off at one of the many bars on Long Street is part of the fun. The City of Cape Town has chipped in, closing off some roads to ensure riders' safety. Just rock up at Green Point Stadium with your bike or skateboard and helmet, and join the Moonlight Mass for a ride you won't forget.
Also read:
SUP Cape Town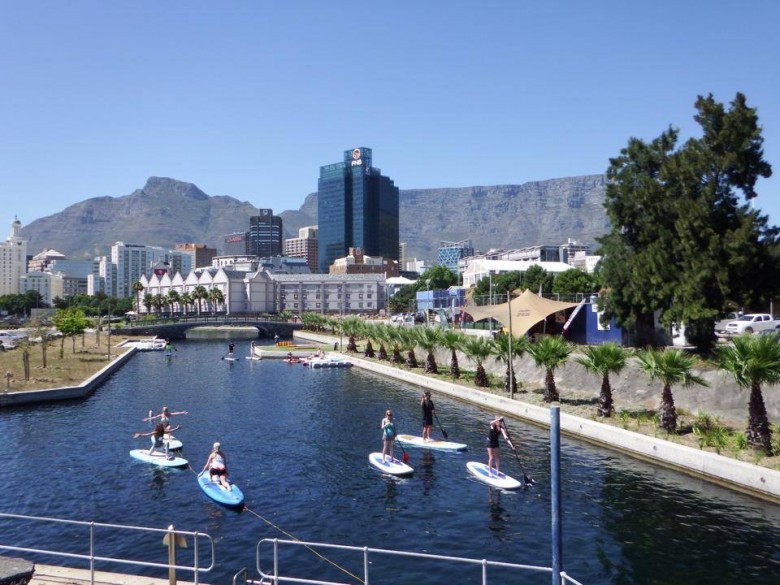 In search of healthy fun? You'll find it at SUP Cape Town where it's all about walking on water. Try your luck at Stand Up Paddle (SUP) boarding on the V&A Waterfront's lesser-frequented canals. From what I've heard it isn't too difficult, and lessons and board rentals are available from Guy and his friendly SUP-amped team. During the height of the Cape Town summer (December through February), SUP Cape Town board rental and lessons are available at Clifton 4th Beach too. R200 sorts you out for an hour on the water – go get involved and try something new with SUP Cape Town!
Ultra Music Festival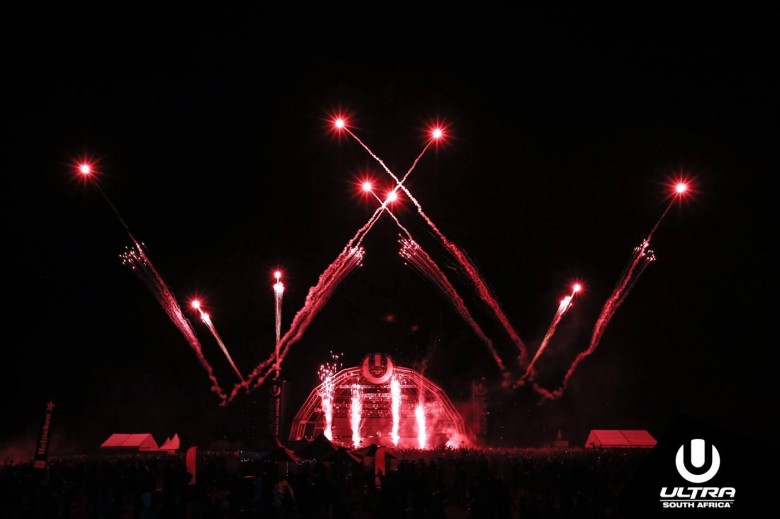 Originating in Miami and making its way to South Africa for the first time in February 2014, Ultra Music Festival rocked the city of Cape Town last year, resulting in a confirmed continuation of the festival in our country for the next 5 years. With names like Alesso, Tiesto, Nicky Romero and Afrojack rocking the decks last year, 2015 is set to do arguably even better and greater things with headliners Armin van Buuren, Axwell V Ingrosso, Martin Garrix and Hardwell, amongst many others, frothing to take Cape Town by storm this month for another mind-blowing party. Set in the idyllic setting of the West Coast Ostrich Ranch just 20 minutes out of the city, expect a beast of a stage shooting off confetti, fireworks, and smoke over the 50 000 strong crowd while your favourite DJs drop their latest beats. Ultra Cape Town kicks off at 2pm on Friday, 13 February, and if EDM and dance music is your thing, you won't want to miss this annual affair.
---
From outdoor parties, massive music festivals, scenic mountain hikes, the Constantia Wine Valley, and some of the most picturesque beaches this world has to offer, it is clear that Cape Town has it going on every summer. The heat is not yet over so take in our summer guide to Cape Town for 20-somethings and go give it your all this silly season! And if you're ready, book a cheap flight to Cape Town today.