Durban diners have never had it so good. With so many talented restaurateurs setting up shop in the casual city, Durbanites now have access to some of the best bistros in South Africa. For the finest Italian food, coffee, croissants and other irresistible indulgences, check out our list of the best spots to eat out in Durban.
Spiga d'Oro, Florida Road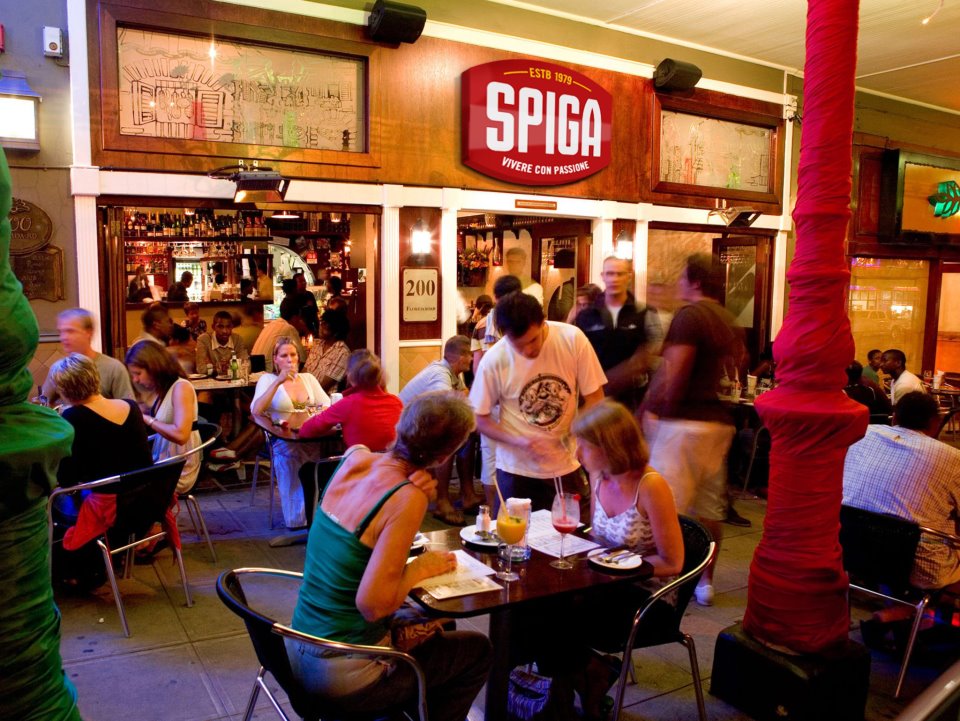 Located in the social centre of Florida Road, Durban's long-standing Italian sidewalk café with flair is probably the only spot where you can tuck into delicious homemade pastas well past midnight. Having hosted the likes of former U.S. President Bill Clinton and Microsoft founder Bill Gates, it goes without saying that Spiga d'Oro is the place to see and be seen.
Bookings: 031 303 9511 | facebook.com/SpigaDurban | View location
The Factory Café, Durban
Arguably the leader of the pack in Durban's rising coffee shop culture, The Factory Café is a coffee lover's destination attached to the Colombo Coffee Roastery. With brewing methods that extract the richest flavours from all origins, The Factory Café is about passionate baristas, bean education and sharing the love of coffee through their multiple social networks.
Bookings: 031 205 3283 | factorycafe.co.za | View location
Craft Trattoria, Glen Ashley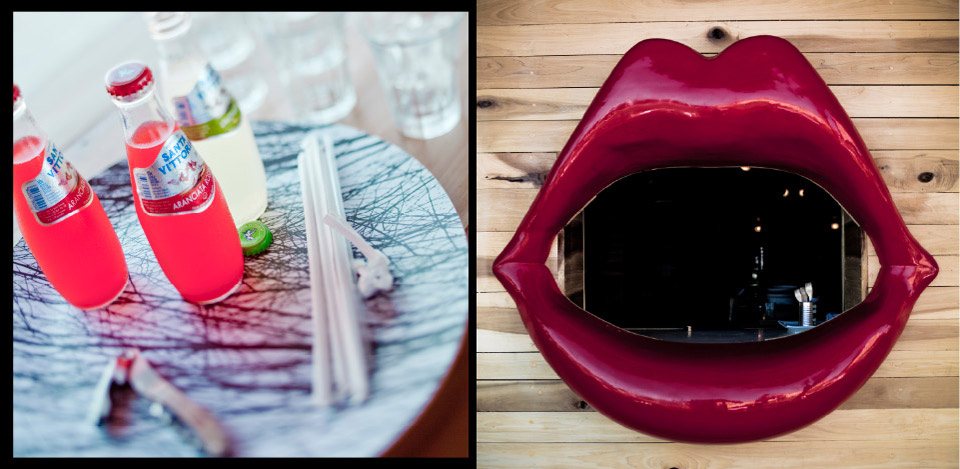 The gargantuan fork that greets you at the entrance to Craft Trattoria signals a feast characterised by hearty Italian food… and lots of it! Pasta is made on site daily and you get to watch the chefs prepare everything through the huge window which separates the kitchen from the restaurant.
Craft Trattoria is the perfect dinner spot just north of Durban serving contemporary Italian cuisine in an equally contemporary setting. Read Bridget's Craft Trattoria review.
Bookings: 031 562 1951 | crafttrattoria.co.za | View location
9th Avenue Bistro, Morningside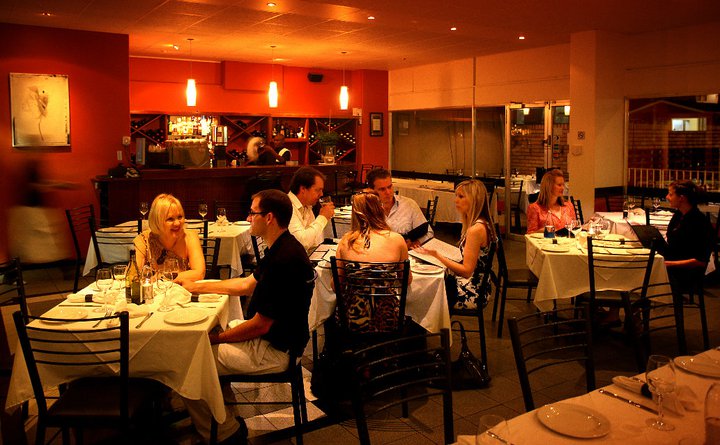 This award-winning establishment has been at the vanguard of Durban's fine dining scene since 2001. Focusing on fresh seasonal ingredients, 9th Avenue Bistro offers patrons a modern and down-to-earth dining experience in one of Durban's most stylish neighbourhoods.
9th Avenue Bistro is an owner managed restaurant with a constantly evolving creative menu and a reasonably priced wine list. The 6 course tasting menu is a must.
Bookings: 031 312 9134 | 9thavenuebistro.co.za | View location
parc. café, Glenwood
Nestled in the heart of Glenwood – Durban's vibrant varsity suburb, Parc Café offers a laidback dining experience that captures the essence of eThekwini culture.
Menu's written in chalk on the walls, indoor and sidewalk seating and friendly service create a comfy and casual sanctuary in the city. Expect fuss-free muesli's, salads, sandwiches and quiches in a colourful setting.
Bookings: 031 205 7285 | parc-cafe.co.za | View location

Bellevue Café, Kloof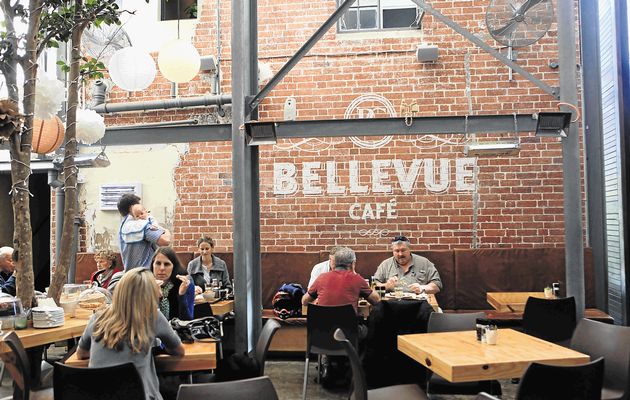 Drive 30 minutes inland from Durban to the Outer West suburbs of Hillcrest and Kloof and open yourself up to an entirely new café culture experience in the green hills of Natal. Bellevue Café offers comfy and casual bistro dining with ample outdoor seating to capitalize on those warm daytime lunches.
Post meal, browse the bric-a-brac of attached store Fat Tuesday or see what's going on in the art gallery upstairs. A trip to Bellevue Café makes for the perfect weekend outing.
Bookings: 031 717 2780 | bellevuecafe.co.za | View location
Cafe 1999, Berea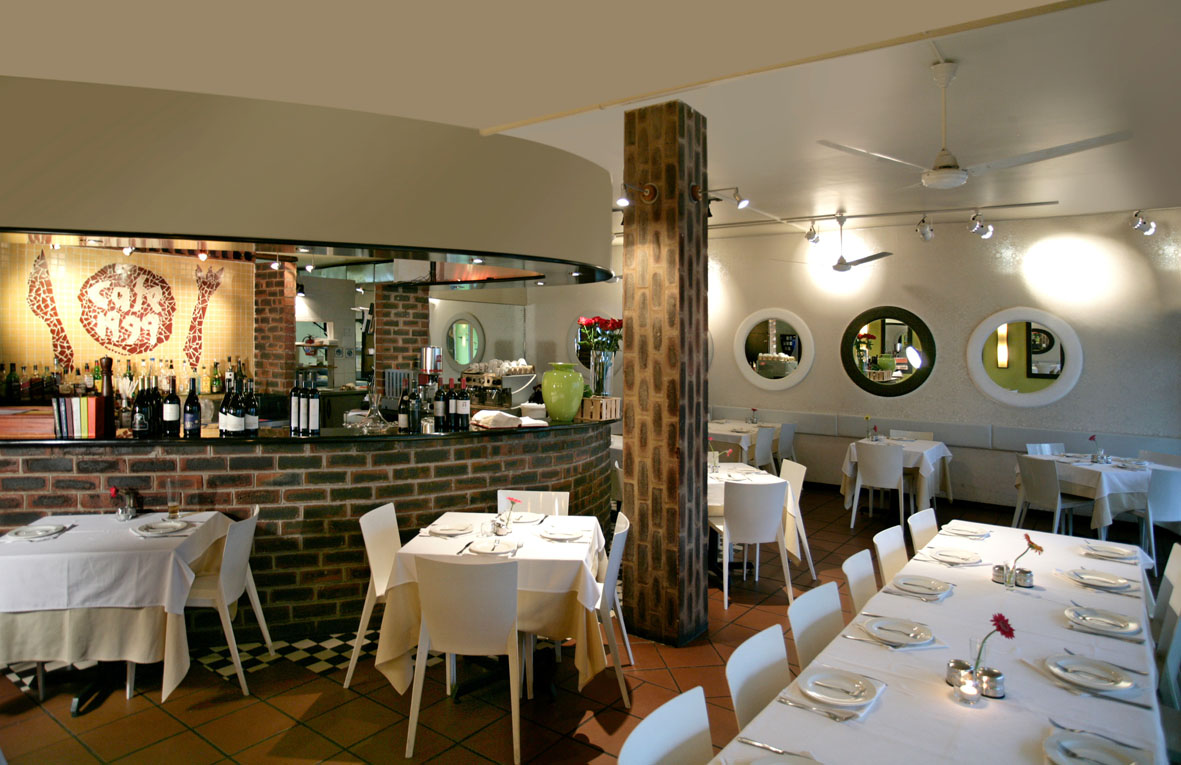 Offering an iconic dining experience in Durban since the year that bears its name, Café 1999 on Vause Road serves modern Mediterranean fusion food to Durban's jet set crowd.
Café 1999's tastefully decorated interior is modern and stylish and service is laidback but by no means lackadaisical and Chef Marcelle Roberts and her team have been creating award-winning food and satisfying Durban locals for more than 10 years.
Bookings: 031 202 3406 | cafe1999.co.za | View location
Freedom Café, Greyville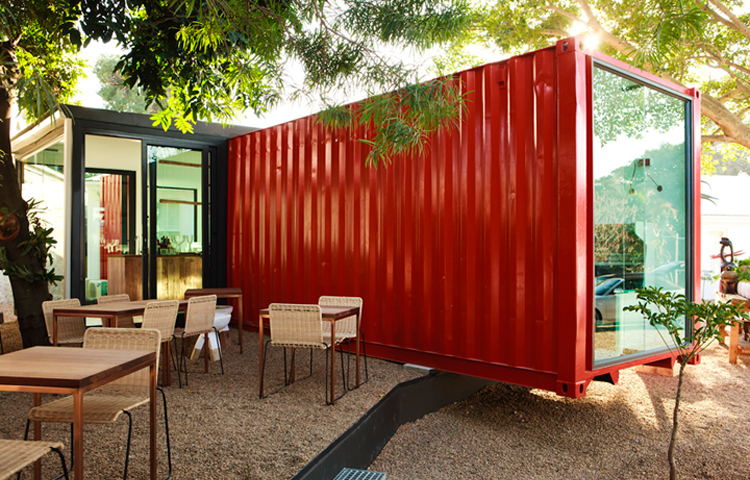 The self-confessed 'café-in-a-can' is an offbeat combination of colourful containers and glass. Light breakfasts and lunches, fresh salads and good coffee are served from the open-plan kitchen and the menu evolves constantly, guided only by the mantra: 'local, fresh, and direct.'
Freedom Café is great if you're looking for some eccentric coffee shop inspiration in the centre of Durban.
Bookings: 031 309 4453 | tastefreedom.co.za | View location
Stretta Café, Hillcrest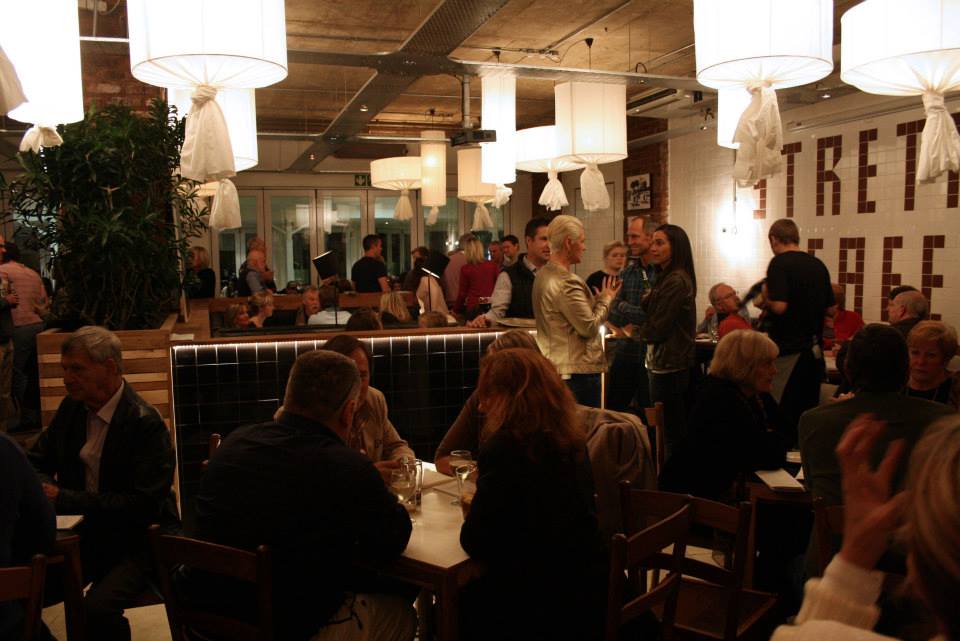 Serving simple fresh Italian without the checkered tablecloths, Stretta in Durban's Upper Highway region is open Monday to Sunday for Breakfast, Lunch and Dinner, as well as for coffee and drinks (including craft beer) in between.
Its minimalist interior is easy on the eyes and the restaurant brings a refreshingly upbeat dining experience to the growing Hillcrest area which is inundated with local and international chains and fast-food outlets.
Bookings: 031 765 8862 | stretta.co.za | View location
Oscars, Hillcrest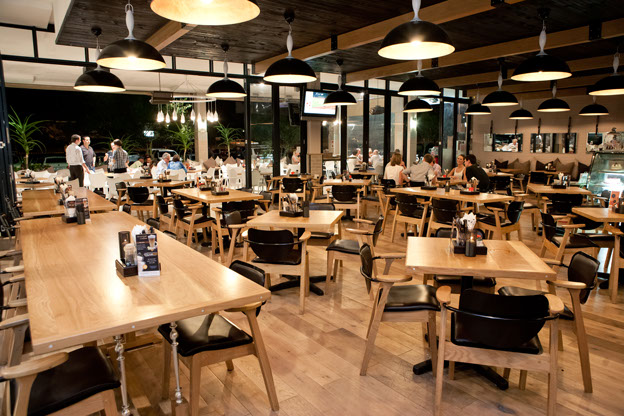 With an extensive menu that includes curries, open sandwiches and oxtail, Oscars Café in Hillcrest is a firm favourite among Durban families that come from suburbs far and wide to enjoy home-style comfort cooking on the hill.
Oscars is owner-managed and there is always a good amount of staff present so you can expect consistently efficient service. It's no wonder Oscars is famous in Durban for its relaxed, family-friendly atmosphere.
Bookings: 031 765 7322 | oscarscafehillcrest.co.za | View location
---
These are the Durban restaurants that best represent the city's vibrant mix of people and their tastes. What's your favourite Durban restaurant?
You might also like