Let's be honest. Whether it's a family visit, business trip or extended layover, London is becoming an increasingly popular destination for many South Africans. 
Getting there has never been easier with a non-stop, eleven-hour flight from Johannesburg on Virgin Atlantic. Their evening flights mean that you can enjoy a premium meal service followed by some shut-eye after you've browsed the multitude of inflight entertainment options. The cabin crew are wonderful, and no request is too big or too small. You'll be woken up just in time for breakfast before touching down at Heathrow. The Virgin Atlantic Revivals Lounge is freely available to passengers flying Upper Class, where hot showers and a breakfast buffet await for those on the move.
Now that you've landed, how can you get the most out of a short stay in possibly the busiest city in the world? We reveal how to make the most of your London trip in just two or three days.
1. Get Cultured 
London's history needs no introduction unless you're new to the city, then it definitely does! With a history dating back to 43 AD, there are endless tours that'll give you the lowdown on how London came to be one of the most successful cities in the world. Make time to go on a walking tour or bus tour, navigating the streets as you learn about their history and the significance of the major landmarks.
An absolute must for theatre buffs is The Royal Albert Hall. Built by Queen Victoria in memory of her late husband, Prince Albert, you'll feel like you're stepping back in time the moment you set foot inside the auditorium, having graced the likes of Churchill, Einstein, Cirque du Soleil, Muhammed Ali and Adele. A personal tour with their extremely passionate and knowledgeable guides is well worth the £11 ticket. Complete your royal outing with a high tea in the upstairs tearoom, where you can look forward to all the typical English favourites.
2. Experience the Food Scene
Among the city's many treasures, London's food scene is out of this world. If you have a flair for the finer things, there are plenty of trendy dinner spots around Soho, Mayfair, Covent Garden and Fitzrovia. From test kitchens and pop-up cafés to award-winning Michelin feasts, or a simple pub lunch, you'll have a hard time finding a place that isn't proud of its culinary creations.
Places tend to get pretty packed over the weekend, so if you've got your heart (and stomach) set on somewhere in particular, best to book ahead to avoid disappointment. Your hotel can assist you with this. 
London's weekend brunch scene is particularly intriguing where long, lazy brunches are the order of the day. King's Cross' Granary Square is especially popular, as well as the hot-buttered crumpets washed down with Bloody Marys at Dean Street Townhouse in Soho. 
If your food budget is on the low end, fear not. Indulge yourself silly to the street food scene, which you can find just about anywhere, and tuck into the free food samples at Borough Market. A super tasty snack on-the-go is caramel-roasted peanuts – you'll see locals roasting them on the street corners for £2 a cup.
Make a turn at one of these street markets, where you can find anything from spit roasts and Ethiopian stews to Korean vegan dishes and soft-shell crab burgers. The choices are endless!
Greenwich Market 

Maltby Street Market 

Piccadilly Market

Borough Market 

Street Food Union 

Victoria Park Market 

Southbank Centre Food Market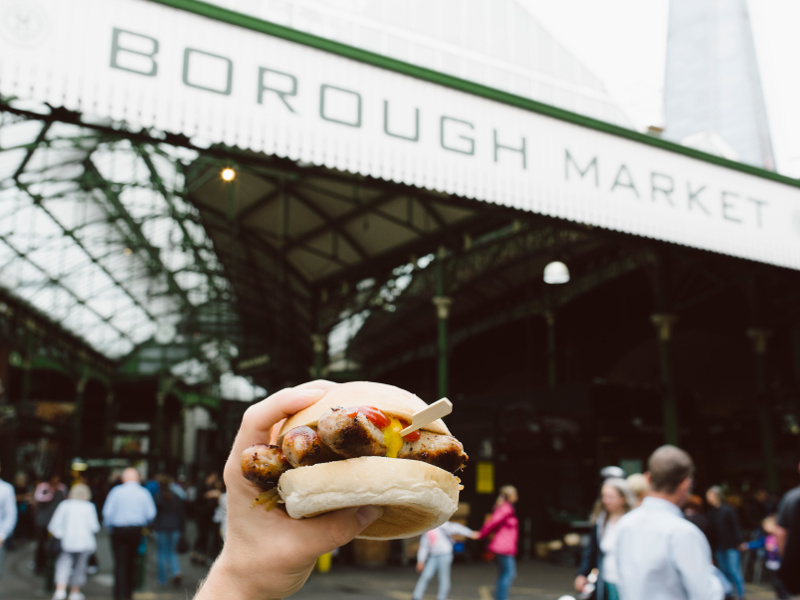 All-day roasts, beer-battered fish and chips, high tea delights, or market takeaways, how you eat your way around London is up to you. One thing's for sure – you won't go hungry! 
3. Embrace your Inner Child 
Relive your inner kid at Winter Wonderland in Hyde Park. Open between November and January each year, this is a carnival showcase to ignite the senses. From giant wheels and heart-racing rollercoasters to festive German beer gardens and gingerbread houses, there is something for everyone. The best part? Entrance is free!
Insider tip: It's a good idea to pre-book your tickets to avoid the queues.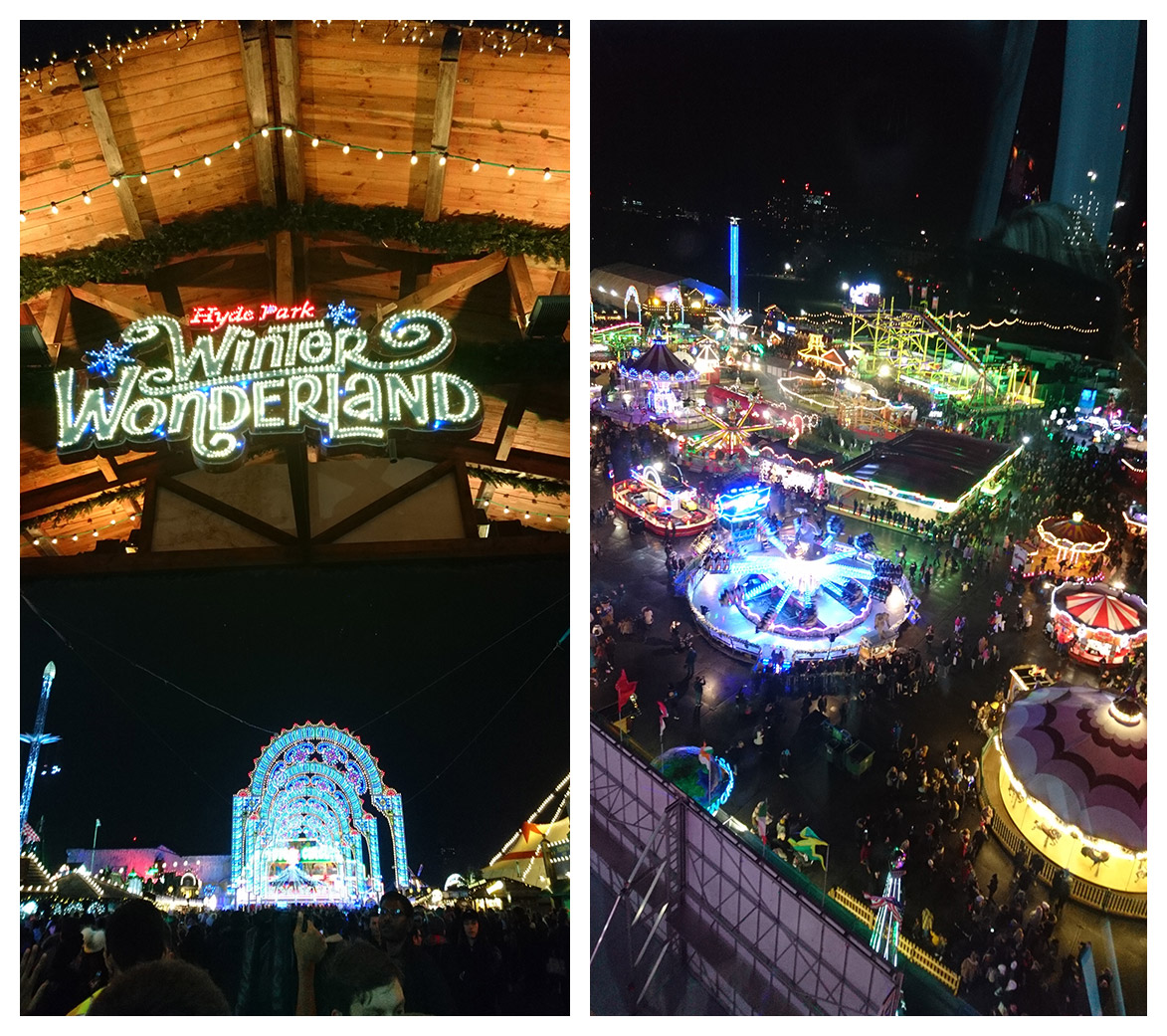 During winter, London is full of ice-skating rinks, decorated with bright lights and Christmas trees. These ice rinks are hubs of festivities, where families gather to soak up the festive cheer. Grab a pair of skates and whirl around the ice for a bit of magical fun. 
One of the best ice rinks to visit is right next to the Natural History Museum. If you're not much into skating, entry into the museum is free and you can peruse over 70,000 artefacts throughout the ages.

If you're a sucker for fantasy, add a touch of magic to your trip and hop aboard Hogwart's Express to Platform 9¾, where Harry Potter fans can shop to their heart's delight. 
Also read: How to enjoy London in winter
4. Go Sightseeing
There are multiple ways to take in London's sights and sounds, but if you want to be extra cool, you simply have to do a self-drive tour in possibly the cutest-looking eco-car you've ever seen. Twizy Tours offer a personal, interactive experience where you take the wheel and whiz around the city. These tours are customisable according to what you'd like to see and how much time you have to spare. Prepare to do the royal wave as your fellow tourists ogle at you driving past!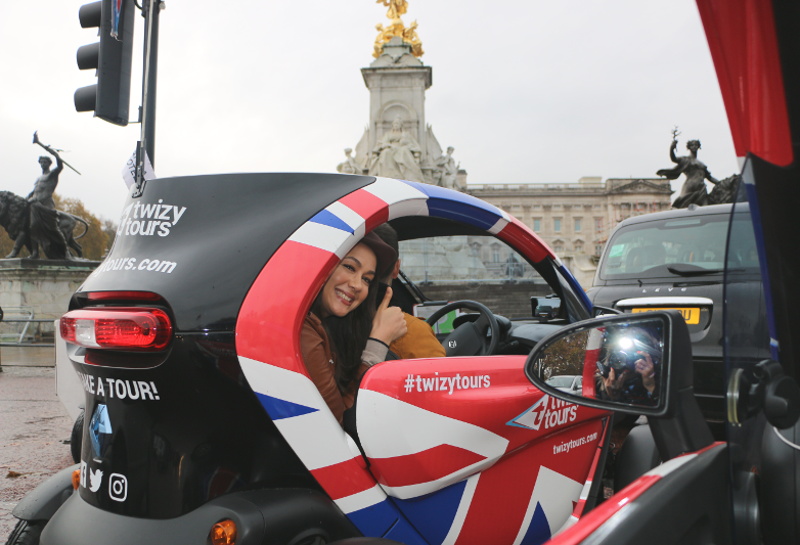 If you'd prefer to take in London from great heights, the hop-on/ hop-off Big Bus tour is a great way to squeeze in all the top attractions in as little as half a day. No London trip is complete without seeing all the major sights and the audio tour is available in multiple languages. 
Insider tip: If you're visiting during winter, start your bus tour early, as the sun sets by 4pm.
5. Wander in the Parks
As one of the greenest cities in the world, you can easily spend hours wandering around any of London's big parks. Bring a picnic, feed the ducks, take a romantic walk – pick an ideal spot to unwind after a full day of sightseeing. Regent's Park, Hyde Park and Kew Gardens are some of our favourites, and they're especially beautiful during summer and autumn.
Also read: When is the best time to visit London?
6. Catch a Show at the West End
What is a trip to London without catching a show at the West End? Whether you're a theatre nut or not, you can't escape the buzz in the air as you walk past any of the packed theatres spilling out onto the streets. You can catch a show on any given night, with plenty of plays, musicals, comedy shows and classics to excite you. Watch classical music performances at The Royal Albert Hall, long-standing favourites like The Lion King at the Lyceum Theatre, new playbills like Funny Girl at The Savoy, and Shakespearean classics at the Globe Theatre. For a night of comic relief, pop in at The Comedy Store. There really is something for everyone.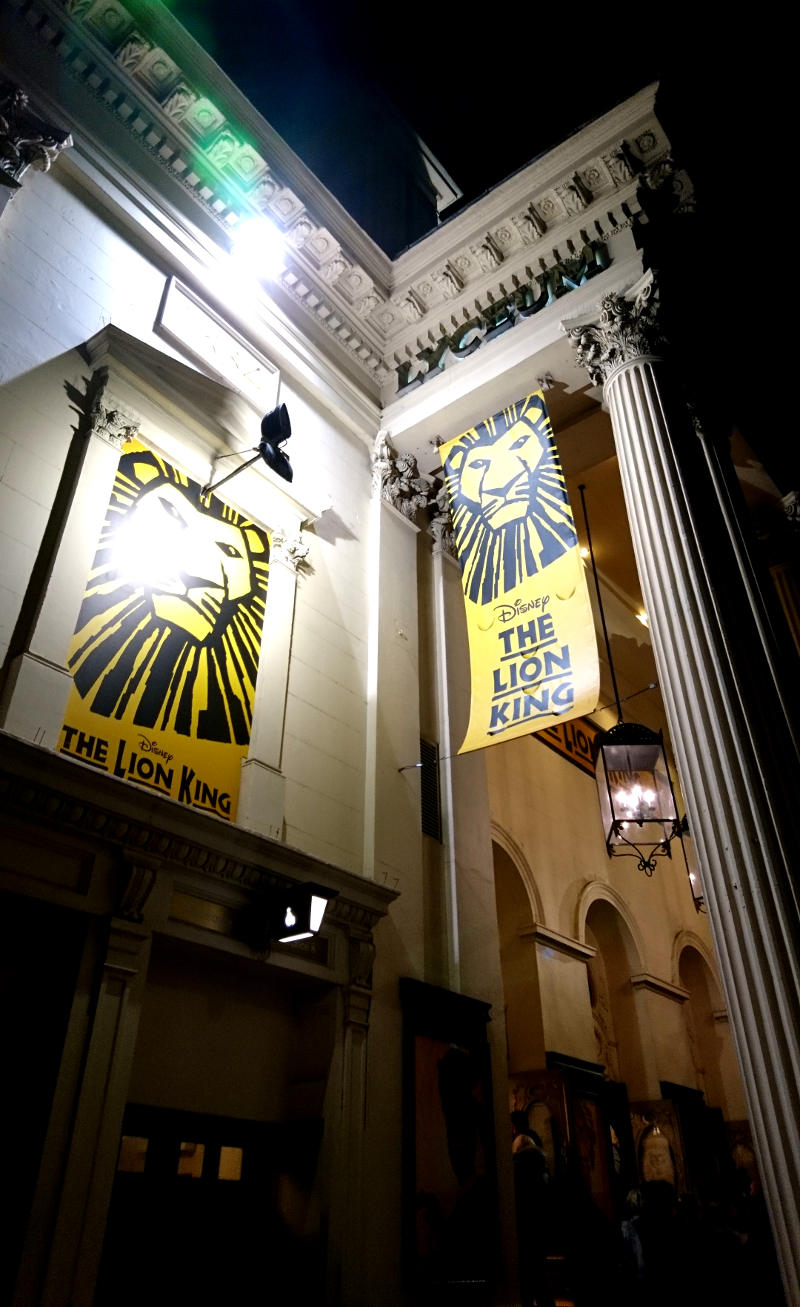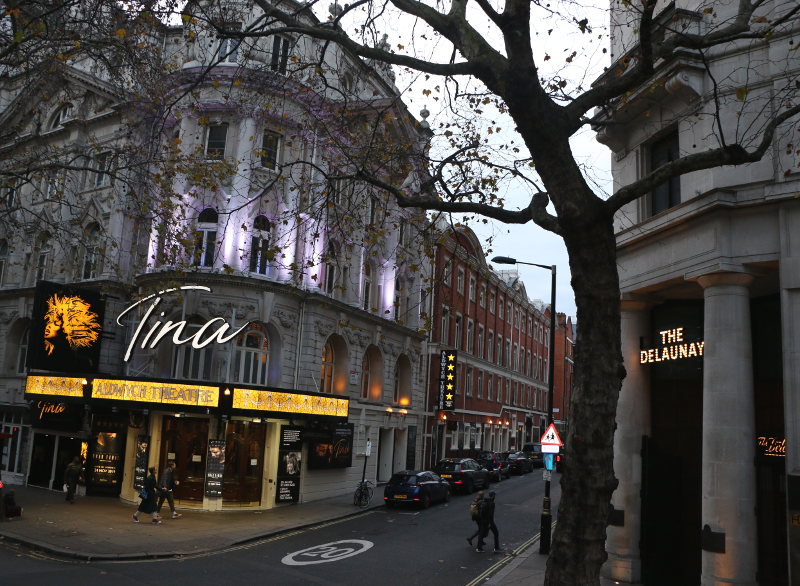 7. Shopping Galore!
Napoleon Bonaparte infamously referred to England as a nation of shopkeepers and, over 200 years later, it is one of the best cities in the world to shop in. From commercial emporiums like Harrods and Primark to tucked-away boutiques, quirky start-ups and a plethora of bargain-friendly markets, London's got it all. Oxford Street alone is lined with over 300 shops and 67 flagship stores (including the famous Selfridges), stretching all the way from Marble Arch to Tottenham Court Road. You can find the best of high street fashion here, with a few stores, like Niketown, offering a completely customisable shopping experience.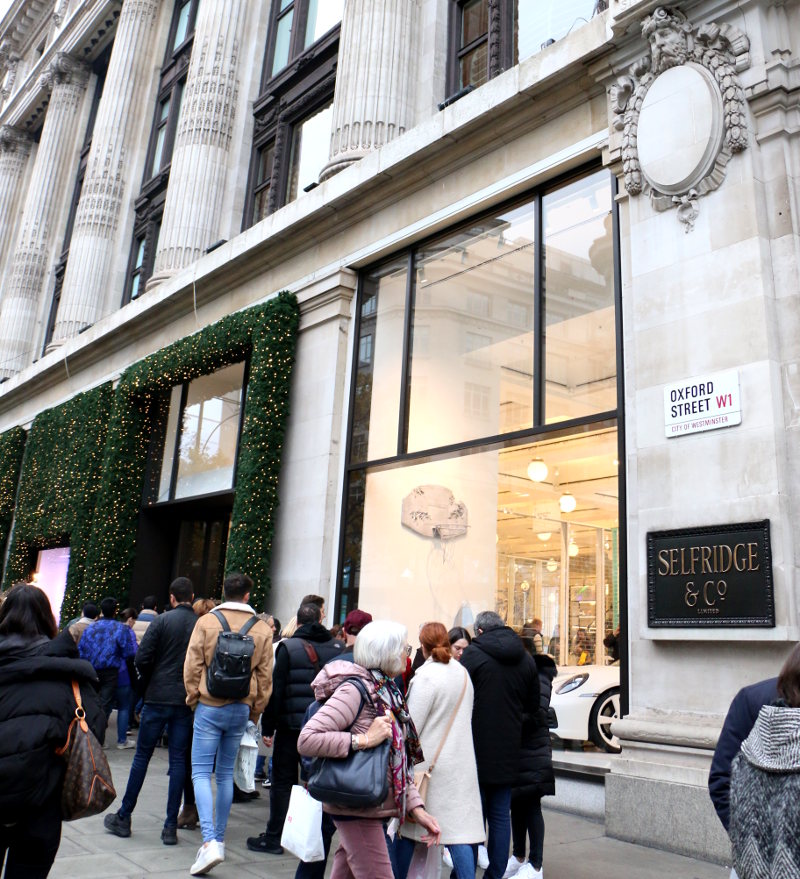 If the bustle of London's high street is too overwhelming, you can duck into any of the side streets to uncover a few hidden (and tasty) gems, like Berwick Street Market and Kingly Court. Want to pick up something for the kids? Make a turn at London's oldest toy store, Hamleys, where you can easily lose track of time browsing all seven floors. Shopping is hungry work, so make a pitstop at Harrods' Food Hall – you can even catch a free masterclass to learn the correct ways of how to skin fish, cut a steak, or butterfly prawns.
An excellent spot for antiques and other cool finds is Covent Garden. Just a few streets away you'll find vibrant Carnaby Street, the birthplace of fashion revolution during the 60s. From under the iconic arch, you can see an eclectic mix of cutting-edge designer stores, established brands and quirky boutiques. At this rate, make sure you leave some extra space in your luggage!
London is big, so don't be fooled by how close everything looks on the map. London's attractions are scattered quite far across the city, so the quickest way to get around is by taking cabs or the tube. The tube is a lot more budget-friendly and you can buy a day or multiple-day passes, depending on how often you need to travel.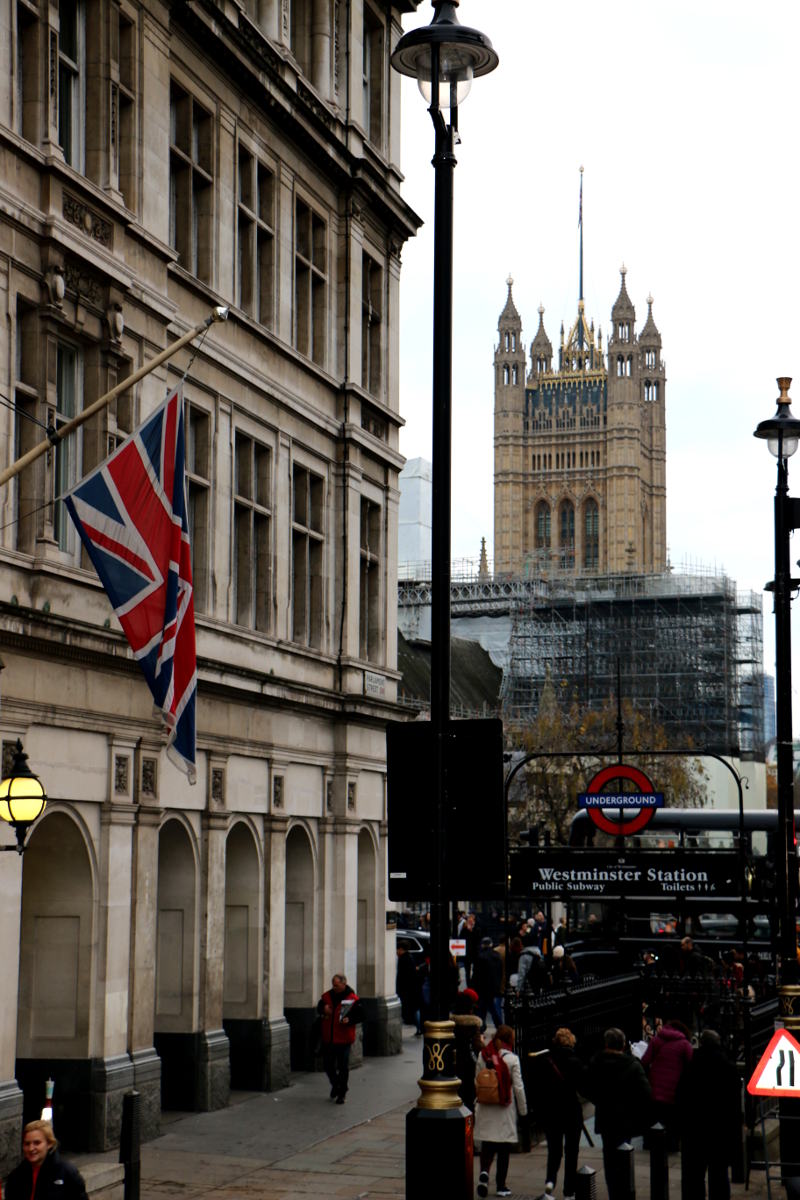 What better way to round off your London trip than with a little indulgent pampering before your flight back home? Step right up into Virgin Atlantic's Clubhouse at Heathrow Airport. Kitted out with hot showers, a wellness salon for hair and spa treatments, and first-class dining experience, you can relax in style. Help yourself to anything from the fresh deli, order something delicious from the complimentary a la carte menu, and sit back and enjoy a complimentary cocktail as you gaze out from the viewing deck. All of these benefits and more are available to travellers flying Upper Class.
Ready to book your direct flight to London with Virgin Atlantic? We think you'll love it!
Book your stay at one of London's gorgeous Edwardian Hotels and get R300 off your booking. Your London trip awaits!
What is your favourite way to spend a weekend in London?