If you know Cape Town well then you'll know the city is something of a stronghold for passionate foodies. The Mother City's foodie culture has spawned an eclectic mix of eateries entirely its own.
From traditional Ethiopian cuisine on Long Street to the 'best in business' Japanese sushi, the face of Cape Town's ever-changing restaurant landscape is a delicious smorgasbord of authentic gastronomic experiences from around the world – a reflection of the city's cosmopolitan inhabitants.
At our headquarters on Greenmarket Square in Cape Town, travel and food go hand in hand so who better to help me with suggestions for Cape Town restaurant ideas than the people at Travelstart who live, work and eat in this city.
The Woodlands Eatery, Deer Park
Tucked away on a quiet road in Vredehoek is The Woodlands Eatery. Established in 2011, the Woodlands is a husband/wife owned and managed bistro that attracts a lively 30-something crowd.
The vintage-chic décor, which has been described as 'rustic cabin cool', has been lovingly chosen by the owners and lends itself to some prize Instagram moments. The food is as photogenic as it is scrumptious. Try the lamb pizza – a firm favourite with its slow cooked lamb and crème fraîche topping.
Woodlands Eatery is not open on Mondays and advance booking is essential due to its popularity.
Bookings: 021 801 5799 | View location | thewoodlandseatery.co.za
The Dog's Bollocks, Gardens

You can't go wrong with a burger joint and the oddly named 'The Dog's Bollocks' doesn't disappoint. Owned and run by resident chef/pirate Nigel, the Dog's Bollocks is an unexpected sideshow in the nicest sense of the word.
The restaurant occupies a converted garage behind the owner's house/workshop/man-cave but this is what makes it so appealing to its hip, Apple-Mac-loving regulars.
It's the ambience that makes this place special and you can be forgiven for thinking you're gatecrashing your friends friends braai. Step off the inconspicuous alleyway, order your burger and your wine which comes in a funky cardboard tube, schmooze with the other schmoozers, and be on your way.
Get in early as Nigel only flips about 50 burgers every evening which makes this back alley bodega more exclusive than you'd think.
Keenwä, CBD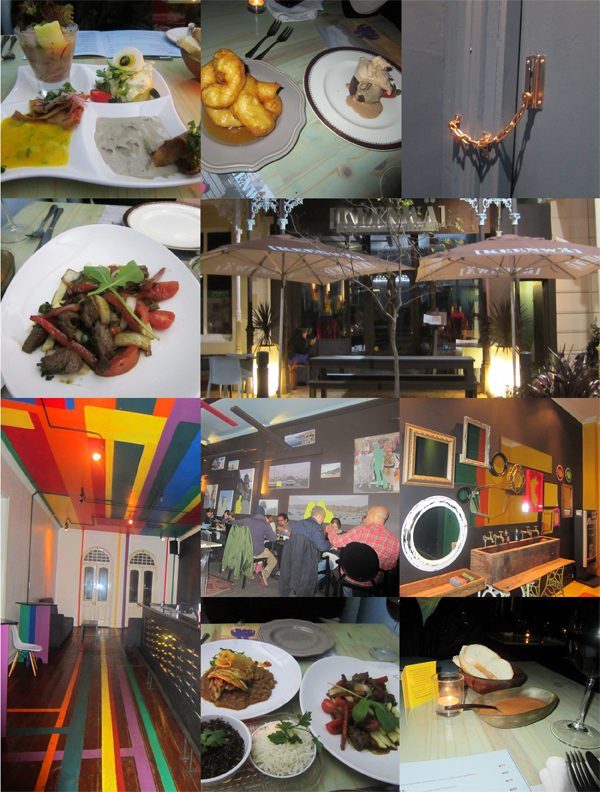 Many a Travelstart birthday has been celebrated over a lunch of home-style Peruvian cooking at Keenwä on semi-pedestrianized Waterkant Street.
Named after the super-food quinoa, for many patrons, Keenwä is their first introduction to Peruvian food and the menu does not disappoint.
Be sure to visit the colourful Pisco Bar upstairs from the restaurant, for some classic pre or post meal Peru cocktails.
Bookings: 021 419 2633 | View location | keenwa.co.za
San Julian, Rose Street
Based on the family restaurants and taquerías of Mehico, San Julian serves Latino-inspired meat, seafood and vegetarian dishes that burst with flavour alongside delicious, signature margaritas.
It's refreshing to experience a true slice of Mexico right here in Cape Town and from the coloured Mexican fabrics and sombreros on the walls to the all-Mexican staff, San Julian is one of those places where you want to go with a big group of friends and order a lot of food that you can all share.
Annie, Campaign Manager at Travelstart, says of San Julian:
"San Julian in Rose Street is one of my favs in the City Bowl. The food is authentic Mexican, their Margaritas are the best I have tasted, and they have proper Mexican Tequila."
Bookings: 021 419 4233 | View location
Gourmet Boerie, Kloof Street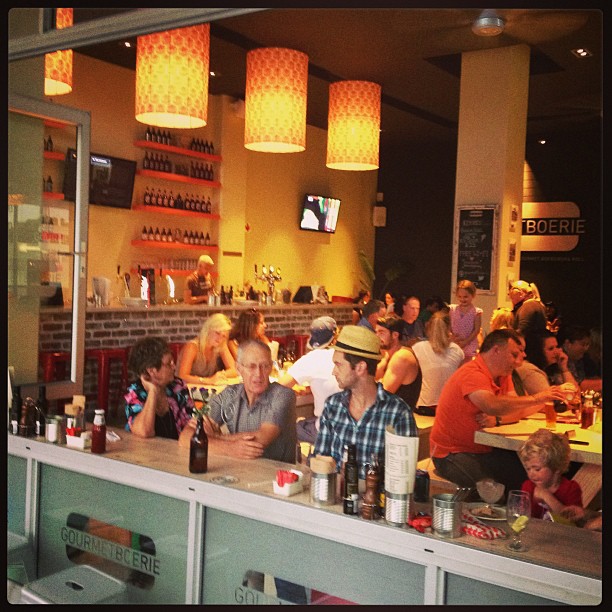 Such a good idea for a restaurant it's hard to believe no one had thought of it before! Gourmet Boerie at the bottom end of Kloof Street has bought the boerie back in the most stylish way!
Despite the formalizing of the wors, the atmosphere is still very South African, from the hallowed boerie rolls to the interior design. Long SA pine tables fill the main dining area creating a great social atmosphere. The space is modern, with clean lines, contrasted with a fresh organic look and feel. Local nostalgic imagery and branding fill the walls, creating the perfect South African experience.
It's been open for less than a year but we think Gourmet Boerie will become a Cape Town institution before long. For a 'taste them all' experience, try the boerie sliders and the local craft beers on tap.
Bookings: 021 424 4208 | View location
The Test Kitchen, Woodstock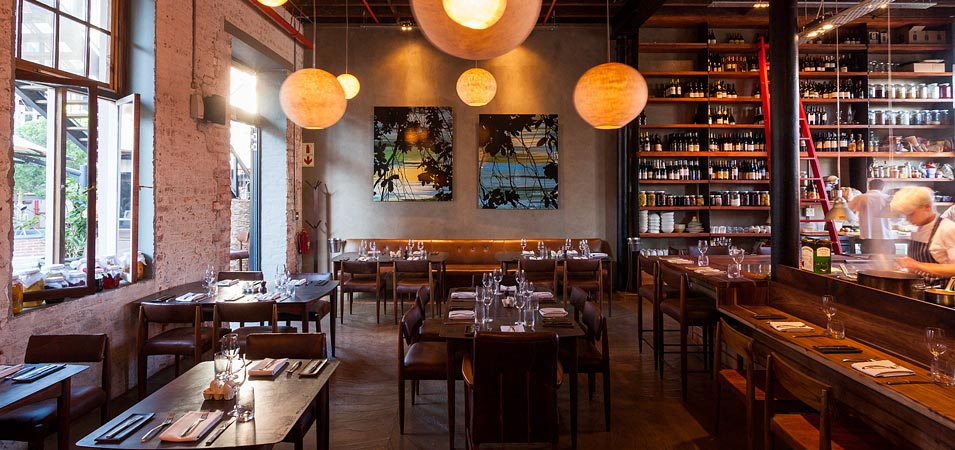 In a place where the menu changes every day, it goes without saying that you're in for an array of treats at Woodstock's interactive Test Kitchen.
Lazanne, Affiliate Manager at Travelstart shares her Test Kitchen experience:
"The service was impeccable and waiters were very professional but not too serious. The ambience was special; patrons were standing around drinking/tasting wine and the kitchen was open so you could see the chef which creates a nice buzz.

They have a 5 course set menu which if I remember correctly was priced at R450 excl. wine, very pricey for a lunch, but they had an a la carte menu with lots of options."
The Test Kitchen resides in the Old Biscuit Mill – a contemporary, creative hub known for quality and the perfect playground for award-winning Head Chef Luke Dale-Roberts to hone his skills.
Bookings: 021 447 2337 | View location | thetestkitchen.co.za
Kitima, Hout Bay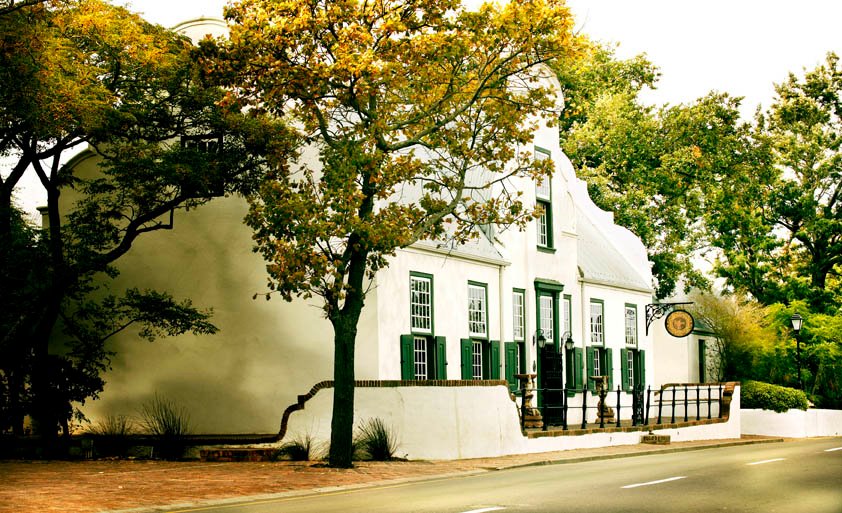 Kitima at The Kronendal in the 'Republic of' Hout Bay is astonishingly popular despite the low profile it's always kept. The location feels like a bit of a paradox on your first visit, mainly because it's a Thai restaurant housed in a Cape Dutch house.
Paradoxes aside, Kitima is unfailingly good and many agree it has the best Thai food in Cape Town. The menu isn't outrageously priced and one gets to dine in the relative intimacy of one of the rooms of the house.
"My favourite cocktails are the Raya Sling and the Cucumber & Lime. Their Dim Sum is amazing, and for a main meal you won't go wrong if you order anything with duck. During the summer months they are sometimes fully booked 2 weeks in advance so it's wise to decide early on when you would like to go." – Odette, Head of Customer Acquisition.
Bookings: 021 790 8004 (advance booking essential) | View location | kitima.co.za
La Boheme, Sea Point
A wine bar and bistro on Sea Point Main Road, La Boheme offers customers a casual dining experience with a fine dining menu. That not to say it's expensive!
Despite its less than glamorous location on Main Road (don't go here for the views), the food and mood inside more than makes up for it. Pastas and breads are made on site and staff brings blackboards to your table with a specially chosen menu for the day.
You have the choice of a 3 course meal, or a 2 course meal combining either a starter and main, or a main and desert.
La Boheme is the only wine bar in the Sea Point area. As such the wine selection is exceptional and over 60 are available by the glass.
Bookings: 021 434 8797 / 6539 | View location | labohemebistro.co.za
95 Keerom, CBD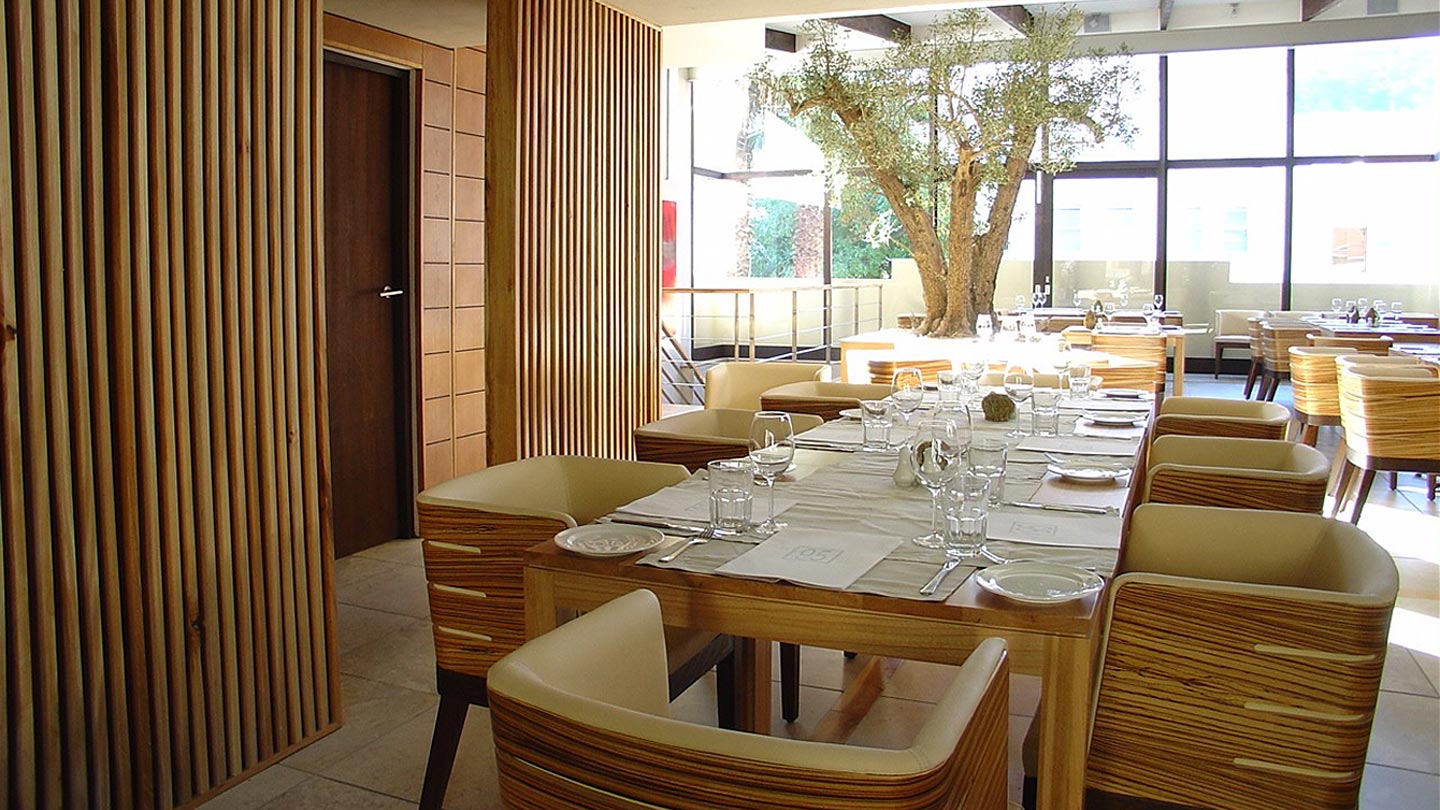 For special occasions, 95 Keerom offers fine dining in the heart of the Mother City. 95 is tucked away behind Long Street in Cape Town's legal quarter and is housed in a building that was originally the stables and before that, the slave quarters of the Company Gardens.
Taking its origins from authentic Milanese cuisine, 95 provide guests with a glimpse of genuine Italian food by using only the highest quality local and imported ingredients.
Owned and run by award-winning chef Giorgio Nava who is also the proprietor of several other top CPT establishments, 95 Keerom offers diners an attractive modern elegant interior, marvelous quality food, and a great selection of local and Italian wines.
Bookings: 021 422 0765 | View location | 95Keerom.com
La Mouette, Sea Point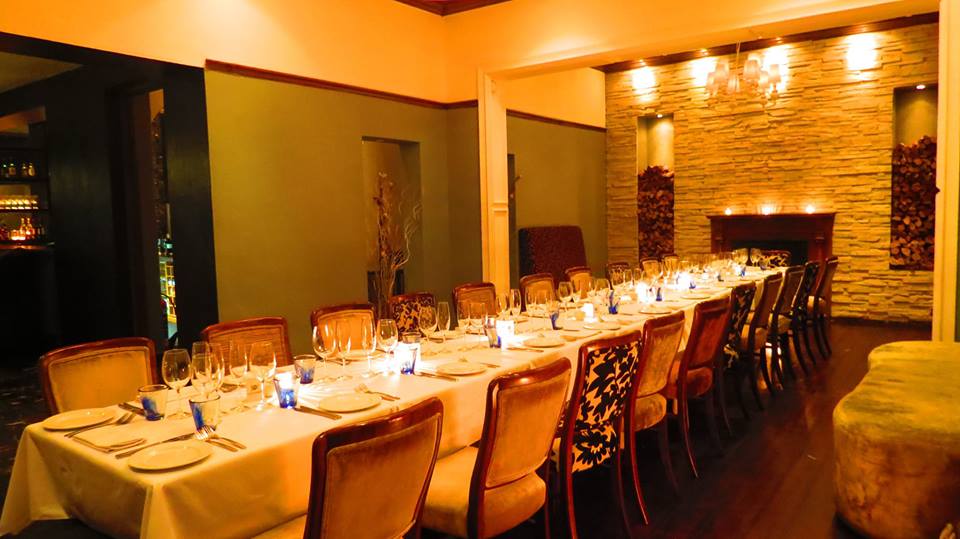 La Mouette offers modern French cuisine with a distinctly Mediterranean flair, imitating the climate and produce of Southern France.
Only the freshest local produce is used, all of it sourced by Head Chef Henry Vigar, to ensure the finest quality cuisine.
La Mouette not only offers excellent food, but prides itself on its meticulous selection of complementary wines.
Nick, Social Media Manager at Travelstart, says of La Mouette:
"La Mouette gets my vote! It's a haute cuisine restaurant with exceptional prices and their winter specials are fantastic! They even hold a yearly party just for their top tweeters which is a preview of their new menu with wine tastings and prizes and as many cheese croquettes as you can handle."
Bookings 021 433 0856 | View location | lamouette-restaurant.co.za
---
If you're wondering where to eat in Cape Town the real answer is almost anywhere. Celebrated chefs with international experience, access to fresh, local produce and fine eateries in beautiful locations combined with a laid-back lifestyle to give Cape Town's food and wine culture a spectacularly diverse character.