Being stuck at home can definitely get boring, especially if you're just itching to get outside and do some travelling. But, just because you're not travelling at the moment, it doesn't mean you can't draw some inspiration for some future holidays! One of the best ways to prepare for a trip is to learn the local language of your dream destination. We'll help you get inspired to start planning your next holiday with our list of the best languages to learn for travelling.
Russian
Russian may seem like a surprising addition to this list, but it's commonly spoken across Europe and Asia! It's definitely not the easiest language to learn, but Russian is still spoken as an official or secondary language in most former USSR republics (now sovereign states) like Ukraine, Estonia, Latvia and Lithuania. If you are dreaming of seeing beautiful lakes, sweeping mountain ranges and ancient Byzantine churches, then Russian is the best language to learn for a backpacking adventure through Eastern Europe!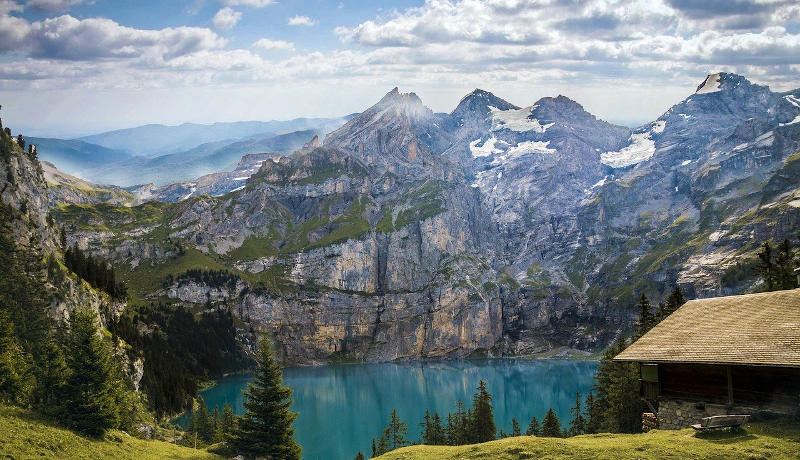 French
Thanks to its widespread prevalence in Europe, North America and central Africa, French is one of the best languages to learn for international travel. Mastery of French allows for a wide variety of Francophone countries to choose from to plan a holiday. Feel like hitting the slopes for some winter sports like skiing and snowboarding? Switzerland and Quebec Province in Canada are ideal French-speaking winter sports destinations! Fancy an African-inspired tropical getaway? Mauritius, Seychelles and Réunion Island offer the perfect island retreat to practise your French.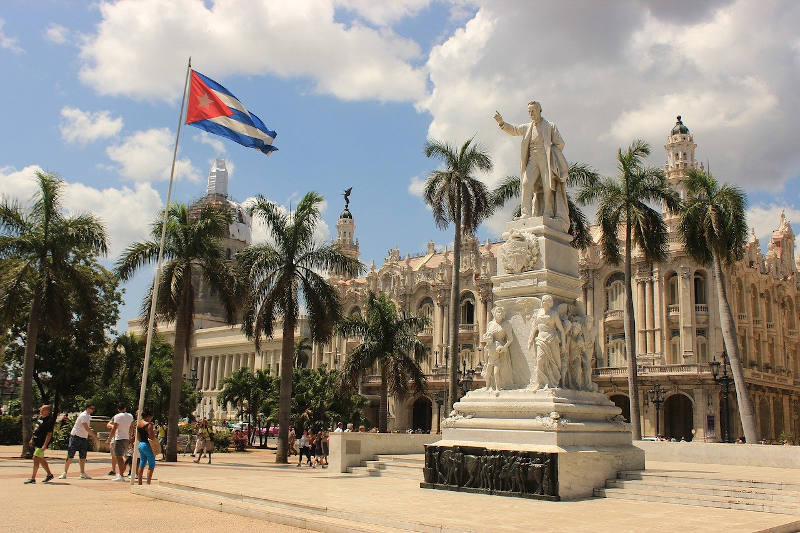 Spanish
There is no doubt that Spanish is one of the best languages to learn for travel! Not only is it one of the easiest languages to learn, but it is also one of the most popular languages to learn, as it's spoken by over 400 million people around the world! Not only can you traverse Spain, knowing Spanish opens doors for travel in other parts of the world. Explore the rich wonders of Mexico, go on a backpacking trip to South America, dance the night away in Cuba and discover the tropical beauty of Equatorial Guinea– the only Spanish-speaking country in Africa!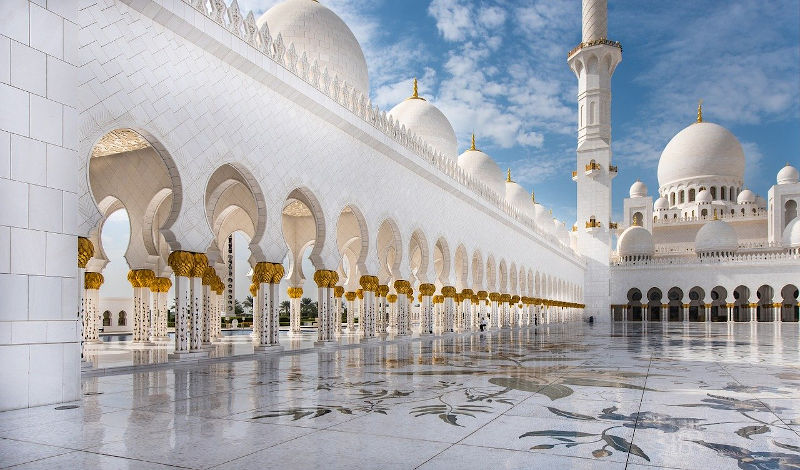 Arabic
Arabic is spoken as an official language in no less than 25 countries, including all countries on the Arabian Peninsula as well as North African countries like Libya and Tunisia. While Arabic may not be the easiest language to learn, it is without a doubt one of the best languages to learn for travel in the Middle East and North Africa! Why not shop 'til you drop in Dubai or Kuwait, or relax on the gorgeous Mediterranean beaches of Morocco?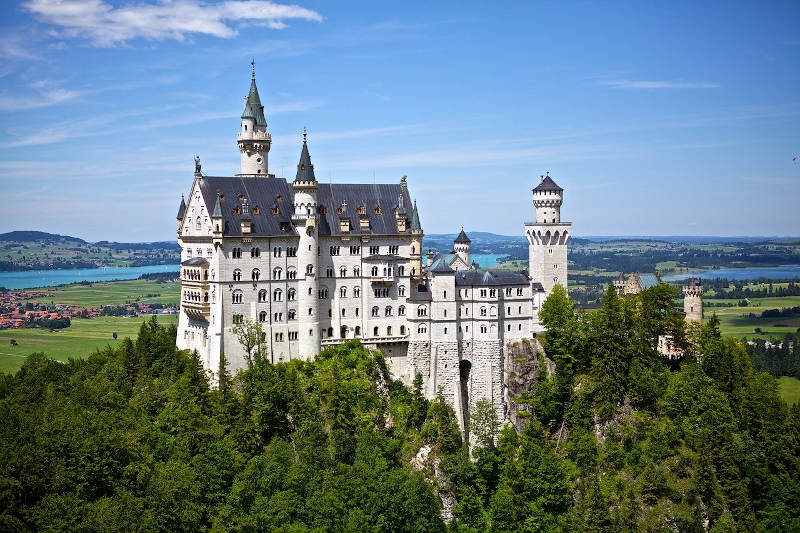 German
Are you dreaming of exploring fairy tale castles, rambling through medieval villages and admiring lush alpine lakes? If so then German is definitely the best language to learn to make your fairy tale holiday a reality! Explore the historical sites of Neuschwanstein Castle and Cologne Cathedral in Germany. Pop next door to Austria to see the Hohensalzburg Fortress or enjoy opera at the Vienna State Opera House in beautiful Vienna. German is also spoken in the neighbouring countries of Switzerland, Liechtenstein and Luxembourg.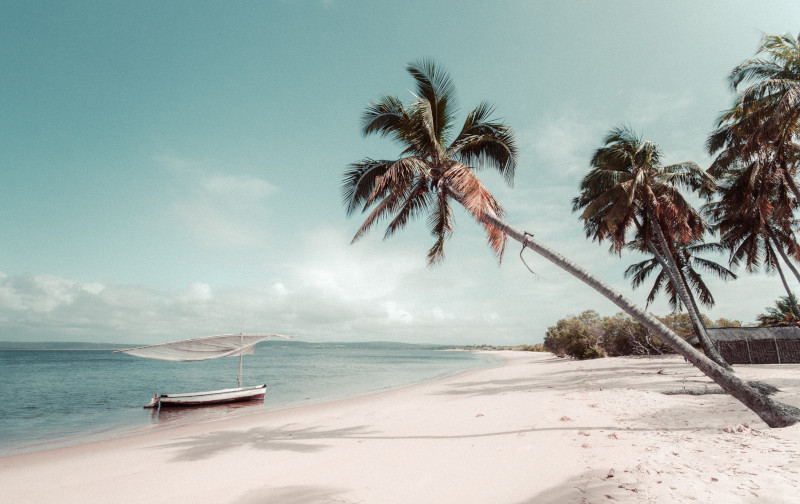 Portuguese
If you love relaxing on the beach with a cocktail in hand, then Portuguese is definitely one of the best languages to learn for a beach-inspired getaway! Not just spoken in Portugal, Portuguese is actually one of the most popular languages to learn due to it being the official language of Brazil, the largest country in South America. Pick your paradise and relax on the dreamy beaches of Mozambique, Cape Verde and Saó Tomé and Principe for that perfect Instagram shot. If Asia is your calling, head to the island of Macau, where you can find an exciting fusion of Chinese and Portuguese cultures!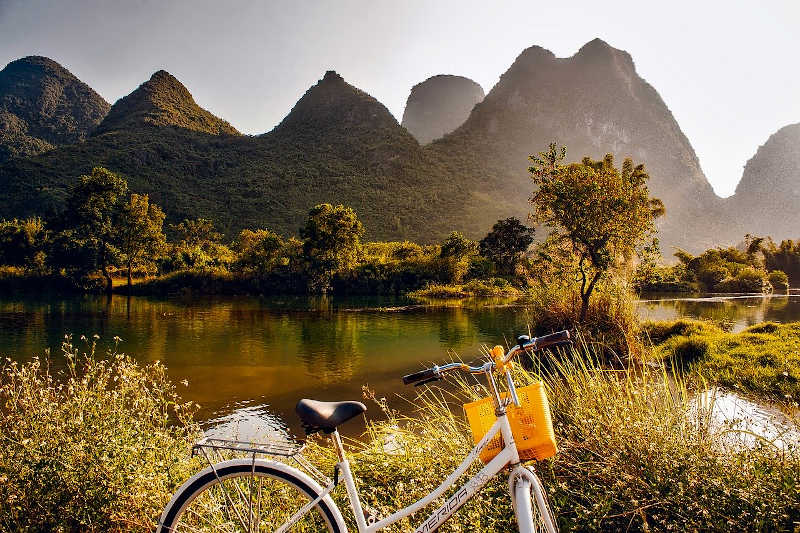 Mandarin
Although Mandarin Chinese is far from the easiest language to learn, the benefits are well worth it. Mandarin is one of the best languages to learn as it is the most widely-spoken language not just in Asia, but the whole world! Spoken throughout China, Mandarin is also the official language of Taiwan and Singapore. Many Chinese communities around the world also speak Mandarin, in cosmopolitan cities like San Francisco, New York, London and Tokyo.
Our tips for the best ways to learn a new language:
Technology is your friend
We live in an age where technology has allowed us to take control of our own education! If you want to learn a new language there are plenty of websites and phone apps that allow you practise basic grammar and vocabulary.
Immerse yourself
Practising or reviewing a language is not enough to truly master it. To become confident in a new language you need to immerse yourself in that language. Besides studying, one of the best ways to learn a new language is to watch movies, news broadcastings or series in that language with subtitles.
Get chatting
The ultimate goal is to be able to confidently converse in your chosen language, so why not find a native speaker online to practise your conversational skills with? Having a language buddy to practise with will also teach you more about the culture and traditions related to that language.
Be patient
Remember that it can take years to become fluent in a language. You won't become confident overnight and you will make mistakes sometimes, and that's ok! Set yourself goals but be realistic about these goals. Try to keep in mind how all your hard work will pay off when you can use your language skills overseas to wow and impress the locals!
That's our take on some of the most popular languages to learn for travelling the world! Are you inspired to start planning some future trips? What do you think are the best languages to learn in today's world? Do you have any tips on the best ways to learn a new language? Let us know in the comments below. We'd love to hear from you!
_____________________________________________________________________________________
Stuck at home? Beat any boredom with our ideas for kid-friendly travel games and activities and planning the ultimate staycation!
Stay on top of the latest updates on COVID-19 with our Coronavirus: What You Need to Know Before Travelling post.
 Disclaimer!
All information on this page was correct at the time of publishing and may change at any time without prior notice. Travelstart will not be held liable for loss or inconvenience resulting from the use of out-dated or incorrectly noted information.