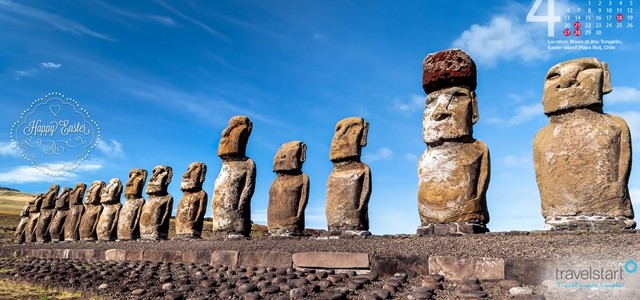 This month's free travel wallpaper features the aircraft contrails that fascinated me on a recent trip to Ireland.
I snapped the shot from Castle Ward (where many Games of Thrones scenes were filmed) near Belfast, Northern Ireland. Intrigued by these vapour trails that etch clear blue skies across Europe, I was prompted to do some research on my return.
From contrailscience.com …
"Some planes in the sky leave trails that persist and spread, and other planes, in the same sky, leave short-lived trails, or no trails at all.

These trails are actually called contrails, short for "condensation trails". They are not smoke from the engines, they are formed when the water in the jet exhaust (and there's quite a lot of it, like car exhaust on a cold day) mixes with wet cold air, and condenses and freezes into ice crystals. Contrails are actually a type of cirrus cloud. When the air is wet and cold enough the trails can stay around for a long time, and sometimes spread out."
Visa for Ireland?
While we're on the subject of Ireland, it's worth mentioning that South African passport holders do not require a Visa for the Republic of Ireland.
However, if you're visiting the UK (including Northern Ireland) you will need to get a UK Visa.
UK Visa applications in South Africa are no longer handled by VFS; they are now handled by Teleperformance. Here's a quick 3 step guide for obtaining a UK Visa in South Africa.
First visit the official government website for applying for UK visas, submitting UK visa applications, and booking your appointment at a local VAC (Visa Application Centre).
Then visit the Teleperformance website for SA. Create a profile on the website. You do not need to do anything else, however, if you do want to take optional value added services such as priority visa; this is the website where you will purchase those orders.
Gather your current passport, 2 colour photos as per UK visa guidelines, and all your supporting documents (dependent on the type of visa your are applying for) with copies thereof, and arrive at your nearest VAC as per your scheduled appointment. Teleperformance VAC's are located in Durban, Cape Town, Johannesburg and Port Elizabeth and Pretoria.
Free Wallpaper Downloads for July 2014
Desktop Computers
1366 X 768 – DOWNLOAD (with calendar)
1366 X 768 –  DOWNLOAD (without calendar)
1980 X 1080 –  DOWNLOAD (without calendar)
1980 X 1080 –  DOWNLOAD (with calendar)
Laptops
1440 X 900 –  DOWNLOAD (with calendar)
1440 X 900 –  DOWNLOAD (without calendar)
Tablet Computers
960 X 800 –  DOWNLOAD
Phones
320 X 480 (for iPhone 3/Small Android) –  DOWNLOAD
640 X 960 (for iPhone 4/Regular Android) –  DOWNLOAD
Facebook Cover Photo
851 X 315 –  DOWNLOAD
Related articles across the web