A lot of us have had to put our travel plans on hold given the shrinking power of the rand. Happily there are still exciting countries to visit where the rand retains its strength. Whether you love lush rainforests, fast-paced cities, colourful markets or untouched beaches, Travelstart brings you an inspiring array of rand strong destinations where you'll get the most for your money.
Visit the Philippines for unreal beaches and hectic Manila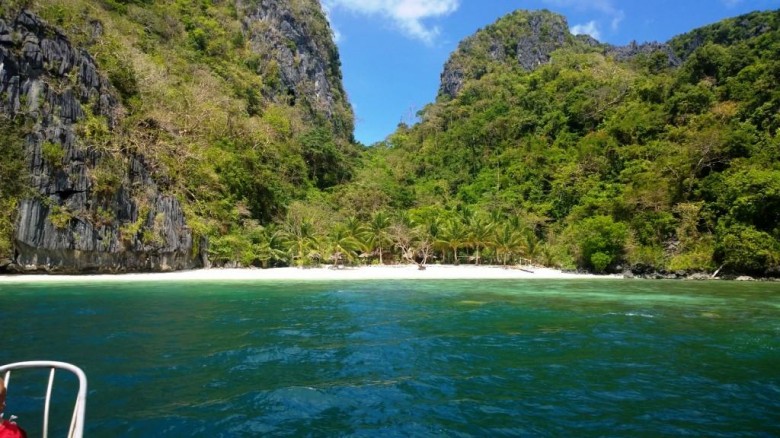 The Philippines are made up of more than 7000 islands. Nick Paul recommends Palawan as the best island to visit as it's "really long and the northern half is where most things worth seeing are. El Nido is the centre of all the activity in the North – hotels, backpackers, dive centres, day trips and so on, it's busy enough, but really still a sleepy village at heart."
Find out more here:
Fun fact:
Karaoke was invented in the Philippines and not Japan.
Exchange rate: R1 = 4.19 Philippine Piso
Expenses: Budget about R700 per day for a dorm bed or single room, local food for lunch and dinner and a local beer and a tricycle ride.
Visa: South African passport holders don't need a visa to visit Manila, or anywhere else in the Philippines, for up to 30 days. Always check that your passport is valid for 6 months after your return date, and that you have 3 blank pages available for entry stamps.
Visit Thailand for the culture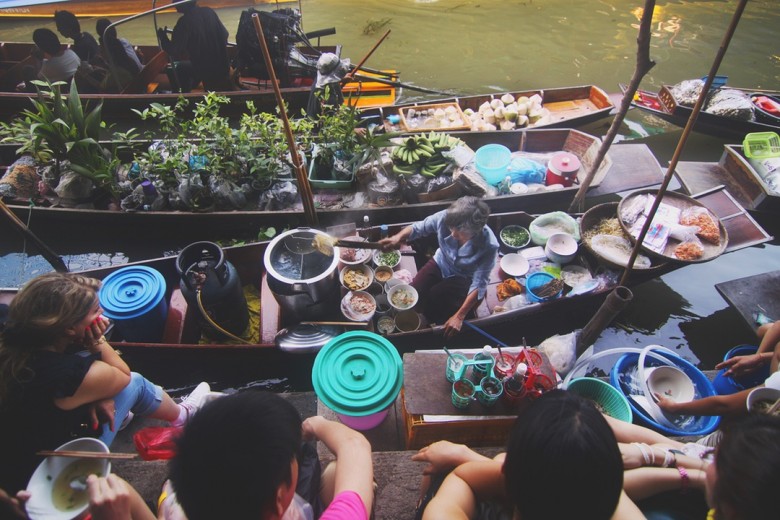 Thailand has every possible kind of holiday you might be looking for. There's the popular Andaman islands for idyllic blue water, sun and sand, Koh Tao if you're looking for a diver's paradise, the temple trail to the east of the country for cultural connoisseurs and of course old-meets new in Krungthep, city of Angels, also known as Bangkok.
Also read:
Fun fact:
Red Bull was created in Bangkok by Chaleo Yoovidhya in 1976. He died a very wealthy man.
Exchange rate: R1 = 2.63 Thai Baht
Expenses: Budget about R440 per day for a basic guesthouse room, street food and public transport.
Visa: South African passport holders arriving by air don't need a visa if they are staying for no more than 30 days. You will need an onward plane ticket and sufficient funds for your stay. Tourists staying longer than 30 days but not exceeding 60 days can apply for a tourist visa in SA.
Visit Cambodia to marvel at ancient wonders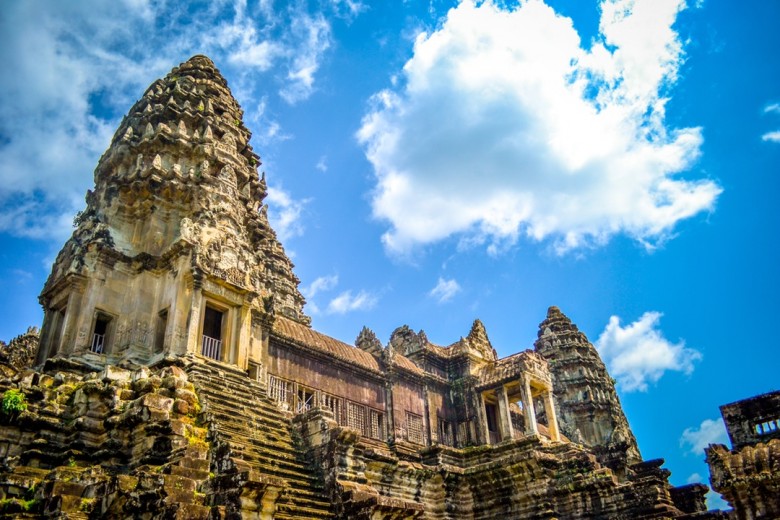 This fascinating destination will have you awe-struck especially if you choose to take in the sunrise at Angkor Wat. There's much more to fascinate you in the bustling city of Phnom Penh and in the untouched islands in the South.
Fun fact: Cambodia is a very youthful country with half of its current population younger than 15 years old.
Exchange rate: 1 South African Rand = 332 Cambodian Riel
Expenses: R300 per day for a dorm bunk, street food and transport
Visa: South African passport holders can obtain a visa on arrival in Cambodia. These are charged at US$30 for a 30-day Tourist Visa, payable in US Dollars only. Be sure not to be ripped off by the border officials. Please verify with the Cambodian Embassy in SA for the latest visa developments when planning your trip.
Book your ticket to Siem-Reap.
Visit Laos for river and mountain escapades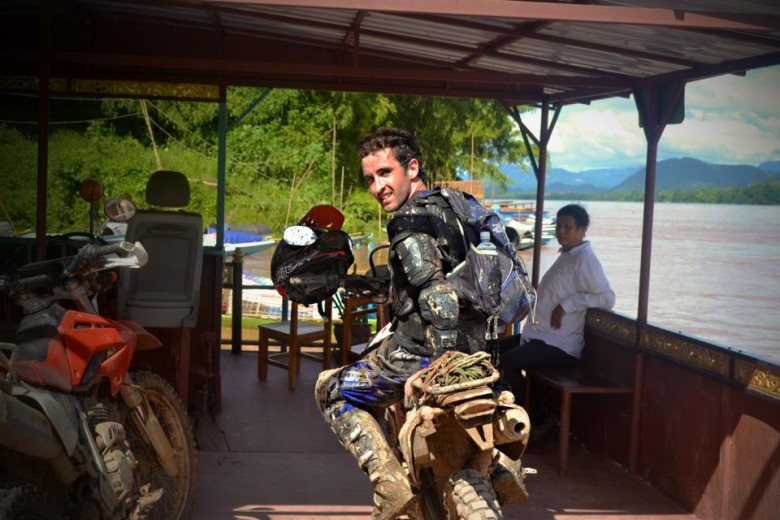 Laos used to be known as the land of a thousand elephants but these days it's the amazing 4000 islands and the Irrawaddy dolphin scooping up the attention. This is the ultimate adventure holiday for cyclists and motorcyclists.
Good to know: coffee and condensed milk is a big thing here.
Exchange rate: R1 = 685 Laos Kip
Expenses: Budget about R350 per day for a dorm room, street food and transport.
Visa: You can pay for a 30-day visa on arrival in Laos. You will need 2 passport-sized photographs and 6 months validity on your passport from date of arrival. Visa costs range between $30-$45.
Book your flights to Vientiane or Luang Prabang, Laos.
Also read:
Visit Vietnam for buzzworthy cities, exciting cuisine and lush countryside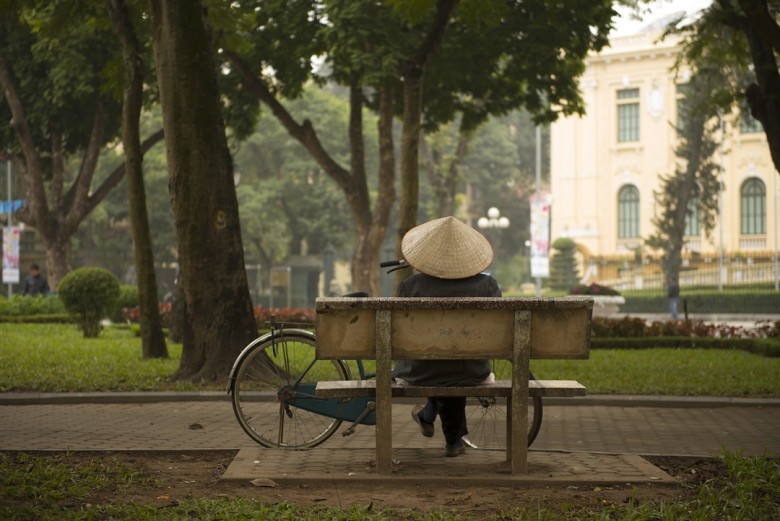 Complex, ever-evolving Vietnam is a blur of tiered green rice paddies, rugged natural beauty and the most delicious street food.
Good to know: look out for the Notre Dame of Saigon, built by French colonists
Exchange rate: R1 = 1,875 Vietnamese Dong
Expenses: Budget about R350 per day for budget accommodation, street food and cheap public transport on scooters and buses.
Visa: You will need to obtain a visa beforehand in South Africa, please allow at least 5 days for processing. See this guide on how to apply for your visa to Vietnam.
Book your flight to Ho Chi Minh City.
Visit Bali for laid-back beach-bumming and affordable beach villa luxury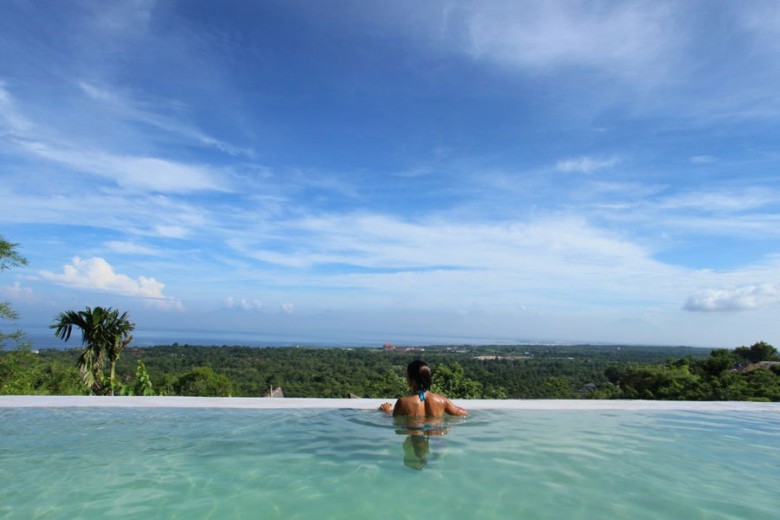 Luscious Bali has volcanos to climb, street food to feast on, waves to surf, monkey sanctuaries to visit and reasonably-priced luxury villas to chill out in, read a book and forget about life's daily stresses.
Fun fact: Nyepi Day is a day of complete silence celebrated on the island of Bali
Exchange rate: R1 = 1,098 IDR
Expenses: Around R950 for a basic budget day of food, accommodation and transport. Airbnb is a wonderful way to rent an affordable villa for the whole family.
Visa: South African visitors are given a free visa on arrival for 30 days. They are available from immigration checking counters at Soekarno-Hatta Airport – Jakarta; Ngurah Rai Airpor- Denpasar; Kuala Namu – Medan; Juanda Airport; Surabaya and Hang Nadim Airport – Batam.
Book your flight to Denpasar, Bali today!
Also read:
Visit Sri Lanka to spot the endangered Sri Lankan leopard and incredible natural beauty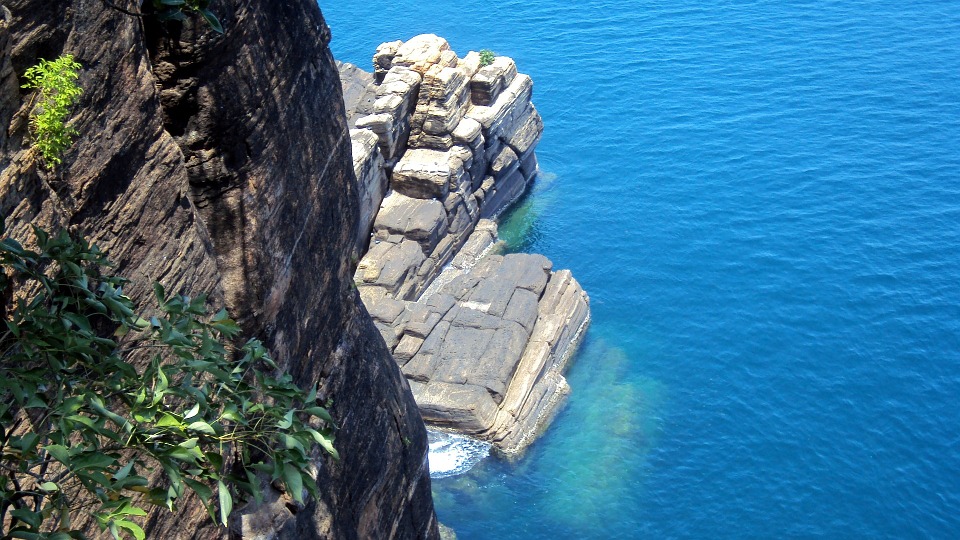 Raw beauty, mountains, heavenly beaches and rare wildlife make this a nature lover's paradise.
Fun fact: The Sri Lankan flag features a golden lion, surrounded by four golden leaves at four corners which represent Buddhism, while the green and orange stripes represent Islam and Hinduism.
Exchange rate: R1 = 12.69 Sri Lankan Rupees 
Expenses: Budget about R800 a day for a simple guesthouse, delicious local street food and local transport.
Visa: South African citizens don't require a visa for a visit under 30 days. Find out more about how to easily get your Electronic Travel Authority for Sri Lanka.
Visit Goa in India for yoga on the beach and tropical sunsets

This tropical gem has sun-seeking cows on the beaches, golden sand and many visitors practising beach yoga.
Good to know: Goa is the richest and smallest state in India.
Exchange rate: R1 = R5.26 Indian Rupees
Expenses: Budget about R500 for a nice double room and admission to museum sites as well as meals in a reasonable restaurant and basic public transport.
Visa: How to apply for a Visa to India in South Africa
Countries with a slightly stronger currency but cheaper living costs:
Visit Borneo for a rainforest adventure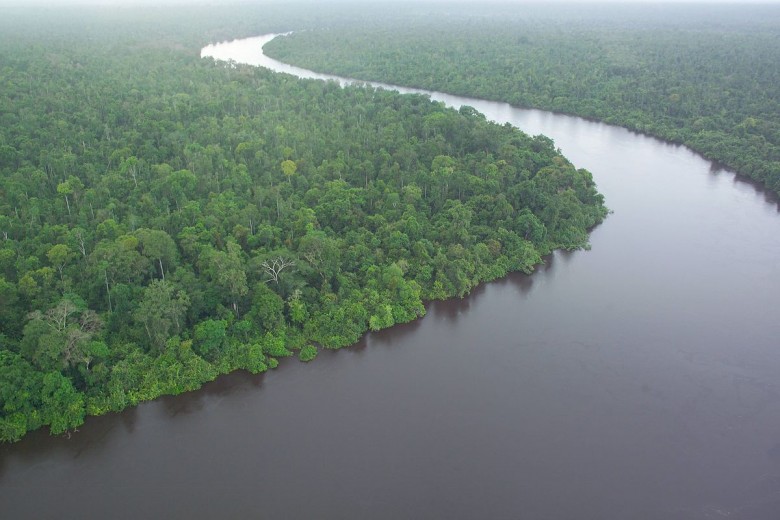 This incredible island is made up of three countries, the Philippines, Malaysia and Brunei.
It is home to the comical looking Probosci's monkey, hot springs, soaring mountains and orangutan rehabilitation centres as well as amazing scuba diving!
Fun facts:
The Borneo rainforest is 140 million years old, making it one of the oldest rainforests in the world.
The biggest cave chamber in the world is the Sarawak Chamber in Gunung Mulu National Park which to give an idea of scale can accommodate a Boeing 747-200.
Currency: The Malaysian Ringgit
Cost of Living: eating out is considerably cheaper in Malaysian Borneo than it is in South Africa as is transportation.
Expenses: Budget about R470 per day for a dorm bed, street food meals and admission to National Parks.
Visa: South African passport holders can enter the Malaysian part of Borneo without a visa for a visit of up to 90 days. You will need an onward plane ticket, sufficient funds for your stay and possibly a yellow fever vaccination certificate depending on whether you have travelled through an infected area 6 days prior to your arrival.
Book your flight to Kota Kinabalu, and discover the beauty of Borneo.
Visit Malaysia for the food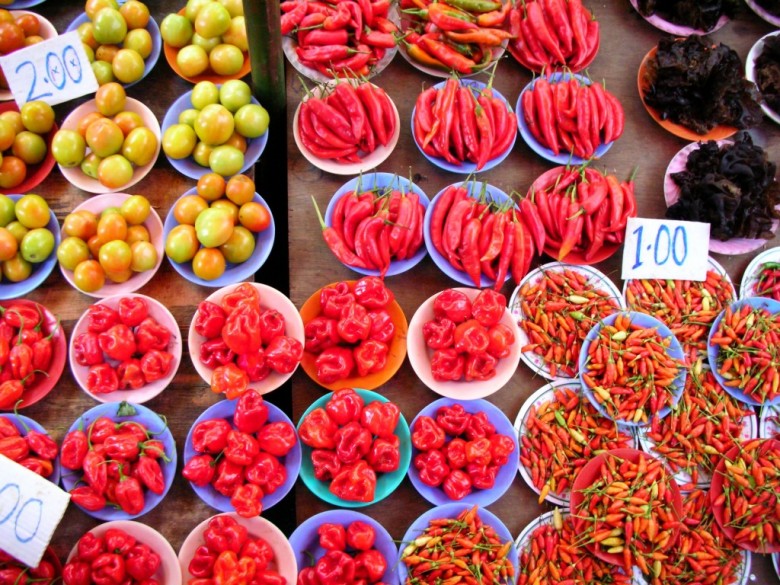 The Malaysian peninsula connects to the southern tip of Thailand and there is a fun and affordable overnight train ride to Bangkok from Butterworth, Penang. When visiting Penang one simply must try all the delicious and often unique Malay dishes and visit all the markets in George Town.
Good to know: Nasi Kandar is a favourite dish in Malaysia consisting of steamed rice and a variety of curries. The best can be found on Penang.
Exchange rate: 1 Malaysian Ringgit = 3,08 ZAR
Visa: South African passport holders can enter the Malaysian part of Borneo without a visa for a visit of up to 90 days.
Book your flight to Penang, Malaysia today!
Disclaimer:
All information on this blog page was correct at the time of publishing and may change at any time without prior notice. Travelstart will not be held liable for loss or inconvenience resulting from the use of out-dated or incorrectly noted information.
Image Credit:
Surf Bungalow, Bali, courtesy of Flickr