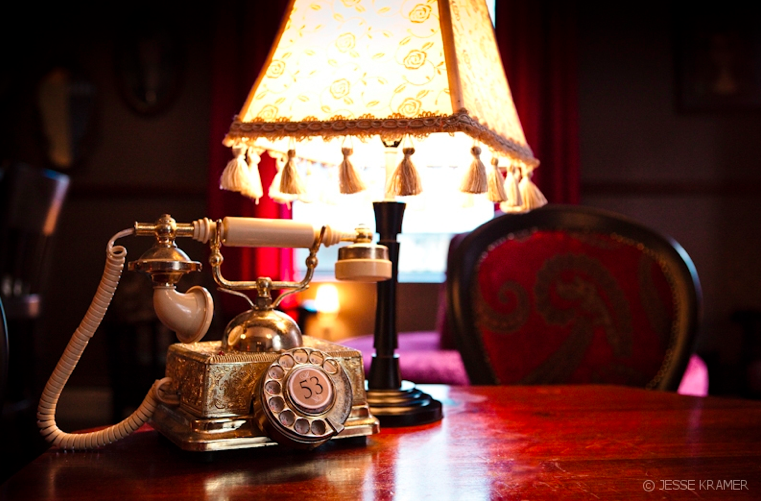 Image credit
I don't know why it surprises me so much, but I am always amazed when I discover something new about the city in which I live. Don't get me wrong – there are all kinds of things that I haven't got around to doing yet: Cape Town is an ever-changing, very exciting city with far too many things to do. But it's not often I find somewhere I've never even heard of.
That's why it was such a treat to discover the Alexander Bar and Alexander Upstairs this month. It is, quite simply, one of the most stylish bars I've been to in Cape Town. You can see the owners have taken a lot of time not only to come up with the concept, but to fit it with all the right details – it is vintage décor taken to a beautiful extreme. Typewriters are dotted around for anyone to write a note, and there are beautiful dialling telephones at strategic points for you to call the bar if you want to order a drink and can't get to the bar to do so. Whether or not this works when the place is packed remains to be seen – it certainly worked when there weren't too many people around…
Their specialities are: "good wine, classic martinis, whiskies, jazz and world music" as well as their upstairs option – a small theatre for live music and theatre shows. Live music, comedy, drama and readings are regularly scheduled in this intimate venue that's really unlike any other in the city… They also have a small menu and a lunchtime trade of sandwiches and coffee, so if you can't make it for an evening drink just yet, why not pop in for the daytime version and let me know what you think?
This is one venue that certainly deserves the term "unique".