36 Hours in Cape Town Destination Guide
Cape Town is the quintessential destination at the southern tip of the vast African continent. Its natural beauty, charm, and countless captivating attractions demand your undivided attention; however, the clock is ticking. Try not to worry though. In the unfortunate event that you have only limited time at your disposal, we have some suggestions for you.
Day 1
The Victoria & Alfred Waterfront | 9:00am – 10:30am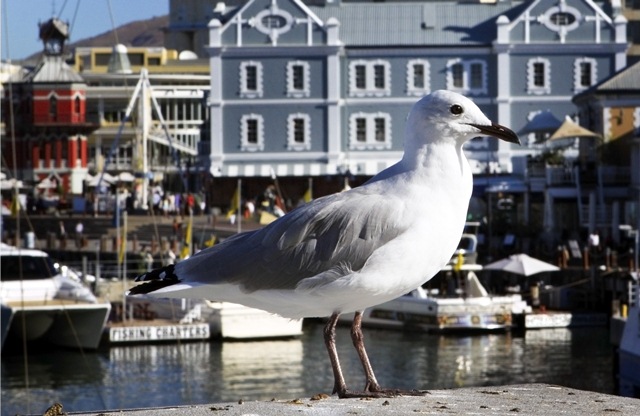 The V&A Waterfront – an excellent place to tuck into some brekkie and buy some new clothes if they've been lost in transit. Known to locals as 'the Waterfront', it's open daily from 9:00am to 21:00pm. Go there to unwind, shop, or still your hunger – you will not be disappointed! All the international and local brand names are there; whether you need clothing, jewellery, or some gifts to take home, the Waterfront has everything you need under one roof. Seafood, steaks, vegetarian meals are all to be enjoyed with the majestic Table Mountain as your backdrop. Walk to the Old Clock Tower and the nearby terminal where the ferry departs for excursions to Robben Island where Nelson Mandela was held prisoner, or board one of the many boats for a champagne sunset harbour cruise. There's also a new
Market on the Wharf
that you will want to see if you're looking to get an initial taste of Cape Town and her culinary delights.
Cost: Free to walk around/browse. Parking tariffs vary between R5 & R10 per hour.
Cable Car Ride up Table Mountain | 10:45am – 12:30pm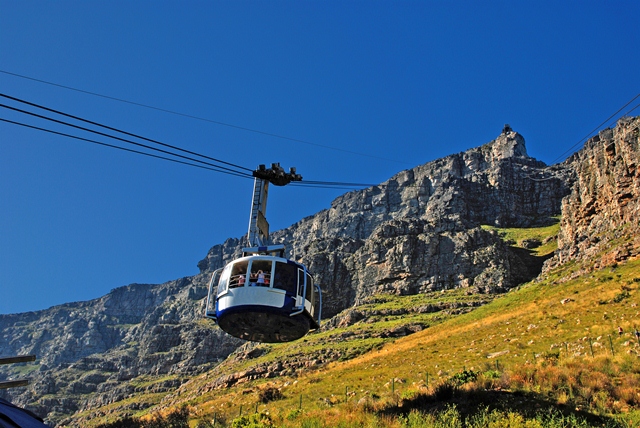 Depending on the weather, the first car up is at 8:00am, and the last car down in summer (December and January) at 21:00pm. On a clear day the views from the summit of this landmark will keep you absolutely spellbound. While there you can walk around, take photos, spot some dassies, and enjoy some of South Africa's splendid wines at the Table Mountain Café. If you arrive and there's queues don't worry, it usually moves fast thanks to efficient staff at the Table Mountain Cableway.
Cost: R205 for a return ticket
Camps Bay | 1:00pm – 4:00pm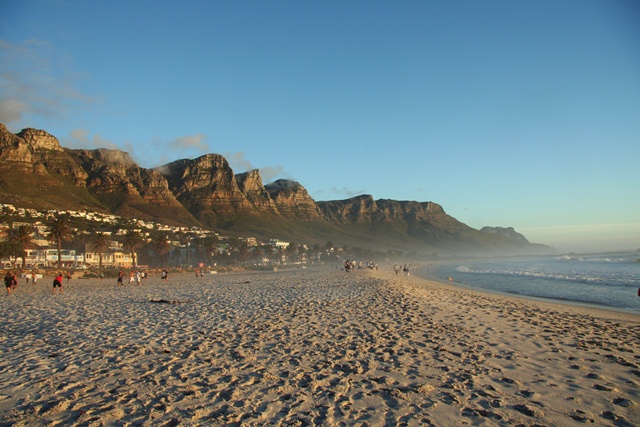 1:00pm – 4:00pm is a suitable guideline for dedicated beach time, though you'll want to spend longer on a perfect, windless day. And with Clifton beach around the corner, there's even more reason to linger longer. Long daylight hours in the summer make Camps Bay and surrounding beaches (Clifton 4 and Llandudno) a viable option well into the evening (past 8pm).
If your time allows it, you can go even further to enjoy pristine beaches and magnificent natural scenery. Sit outside on a terrace and observe the world go by while enjoying a drink or meal at The Bungalow, or enjoy a cocktail at one of the many vibrant beach bars along the strip. Like Long Street, Camps Bay turns into a lively hive of activity as soon as the sun goes down. Café Caprice is a good option if you're looking to immerse yourself with the local, glamorous talent.
Cost: Free beach access!
Long Street | 6:00pm til late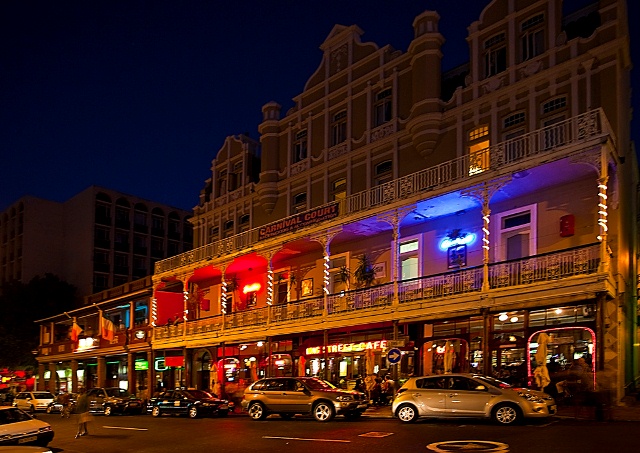 After a shower and some grooming head to Cape Town's Long Street. While you can meander up and down Long Street all hours of the day, in the evenings it really comes alive with action: bars, nightclubs, and restaurants where you can eat, drink and be merry! Good places to try include The Dubliner, Tjing Tjing Rooftop Bar, and Fiction until the wee hours.
Cost: Drinks & food are on your tab
Day 2
Climb Lions Head | 8:00am – 10:30am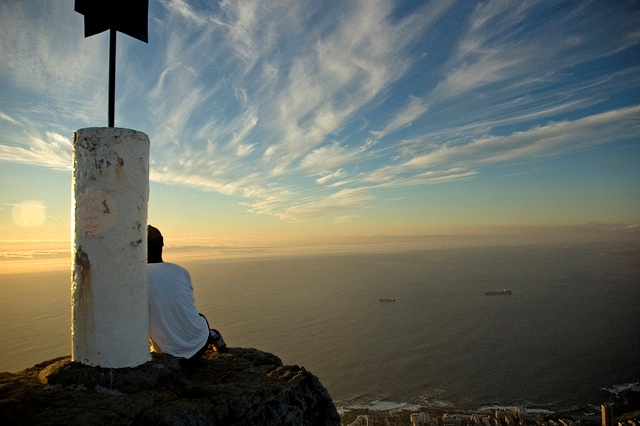 If you're starting to feel like you've overindulged in Cape Town then you probably just need some fresh air. An early morning
hike up Lions Head
will do the trick and isn't too strenuous provided you're of acceptable fitness. Go in a group or contact
Mother City Hikers
for a guided hike up Lions Head. Walks leave from the car park at the base (on Signal Hill Road) and take less than 3 hours (90 minutes to get to the top).
Cost: R350 per person including pick up /drop off at your accommodation.
Hop onto a Red City Tour Bus | 11:00am – 12:30pm
Cape Town's
Hop On, Hop Off
buses are easily recognisable. Painted from front to back in a dashing red with "
City Sightseeing
" emblazoned across the side, they depart every 15 minutes from clearly demarcated bus stops. In summer, from September to April, the last bus departs from the Waterfront at 19:20pm. You can hop on and off at any of their bus stops to visit some historical landmarks, museums, and gardens. It's the perfect way to get your bearings and get acquainted with all the Mother City has to offer.
Cost: R150 for a one-day Red Bus ticket
Constantia Wine Route | 1:00pm – 4:00pm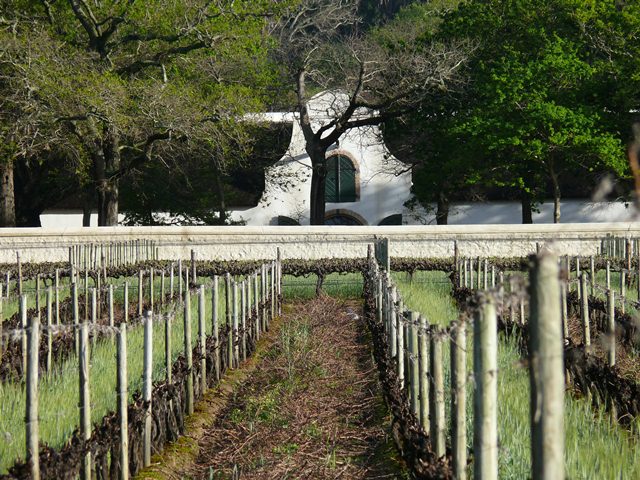 Visiting the Cape and missing out on a winery would be a serious sin. So cap your 36 hours in Cape Town like a true connoisseur with a tour of the Constantia Wine Route. Decidedly closer to the city centre than bigger brothers like Stellenbosch and Franschhoek, the Constantia route is about a 20 minute drive from town and offers beautiful scenery, scrumptious lunches, and wine tastings. Check out Groot Constantia, Klein Constantia and Buitenverwachting.
Cost: R30 per person for daily wine tasting at Groot Constantia
By this time you're nearing the end of your
36 hours in Cape Town
and it might be time to start
heading to the airport
. Cape Town has so much to offer that it dazzles the mind! You will just have to find more time and return to visit Robben Island, the Botanical Gardens, Kalk Bay,
Simon's Town
, Cape Point, Hout Bay and of course, the outlying wine producing areas of Somerset West, Stellenbosch, Franschhoek and Paarl. A wealth of opportunities still awaits you!
Of course it's up to you whether you choose to mix up the Cape Town itinerary, and we're pretty certain you'll hear varying opinions on what's good in the Mother City depending on who you speak to.
---
Share the news