Live like a local: Visit Borough Market in London
If you're a fervent foodie then you won't want to miss out on the Borough Market in Central London. Reminiscent of South Africa's burgeoning connoisseur market culture, Borough Market offers the visitor a genuine British experience. And whether its winter or summer, market-goers will enjoy discovering a source of quality local and international produce.
This bustling market has a great history, and today it is considered to be one of the finest places to shop for food in London. It opened in 1755 and you'll find it on the South Bank of the Thames right next to London Bridge (not be confused with Tower Bridge which is the next one up).
You'll like the fact that Borough Market isn't just about browsing stalls and buying scrumptious food, it's also about the culinary knowledge you gain directly from the stallholders who grow and cook themselves what they have on display. From their understanding of the products you can get important information on what to eat and how to cook in a healthy way.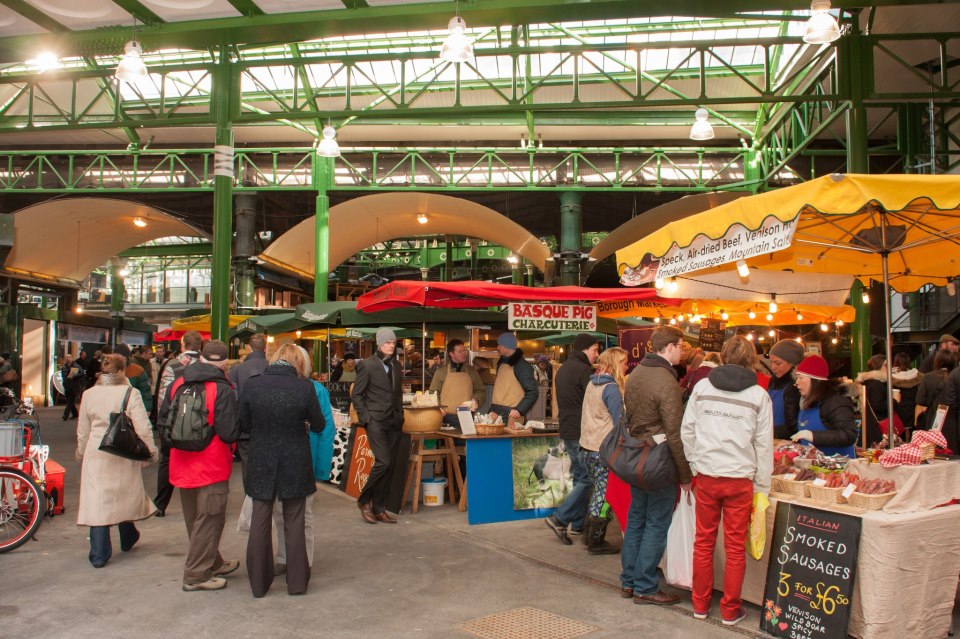 Find your way around
If you're heading to Borough Market with exactly what you're looking for in mind then you can avoid wasting time by using the map maker on their
website
to pre-plan your route. That said, when it comes to London's Borough Market we recommend forsaking efficiency and practicality for a wander about.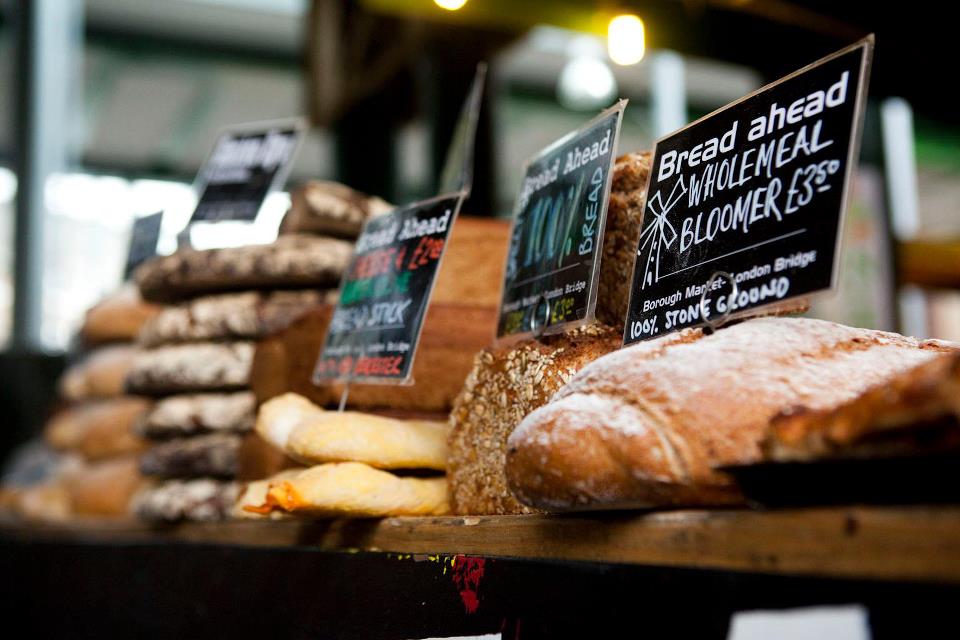 How long you spend at this lesser known London attraction is really up to you but make sure you take some time to enjoy this foodie paradise. Browse through the dairy, charcuterie, seafood, fruit and vegetable stalls, paying special attention to the bakers, confectioners and artisans offers that will literally tempt you with a rich display of traditional breads, handmade cakes, pastries and chocolate. You will also notice some appealing international foods stalls, where traders from all over the world will sell you specialities from their own countries such as India, Japan, Argentina and the Levant. In case you are visiting the Market around lunch time, consider yourself lucky, as you will get to try a very diverse and healthy range of freshly cooked dishes like sweet and spicy barbecues, roast hog carved in ciabatta rolls, beef burgers, different cold cuts and cheeses, and even tasty vegetarian dishes. And if you find yourself nursing a bit of homesickness we've heard there's even a South African selling biltong.
Borough Market Opening Hours
Borough Market is open for lunch from Monday to Wednesday (10am – 3pm).
The full market experience takes place on: Thursday (11am – 5pm), Friday (12pm – 6pm), and Saturday (8am – 5pm).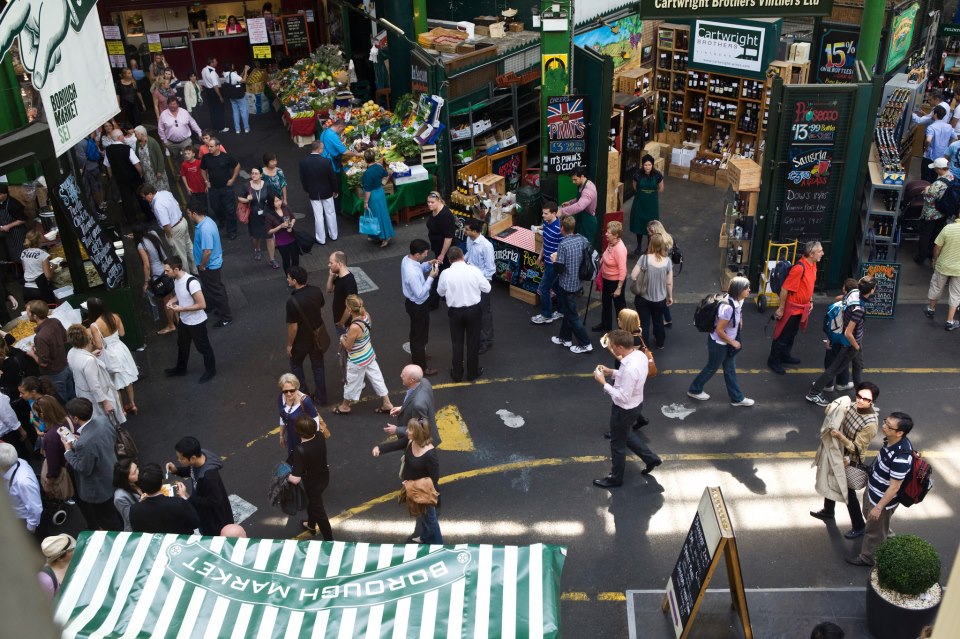 Getting there
The Market is located on the southern end of London Bridge, in Southwark Street and Borough High Street. It is very easy to reach it using public transport, as it is located very close to London Bridge underground station (Northern/Jubilee Lines, Zone 1). Simply exit the tube station and cross Borough Street to find the Market.
When travelling by bus, you can stop at London Bridge, Borough High Street or Southwark Street, and you will be right by the Market. If you enjoy a pleasant bike trip, you will find bike racks in the Jubilee Market, but you can also hire a bike using the Barclays Cycle Hire service. The closest docking stations are located in Park Street and Southwark Street.
Try this fabulous experience that not many tourists know about and you will leave London richer for it. With as many flight options as Borough Market has stalls, you can't go wrong when you buy your
London air tickets
with us.
---
Share the news