Insider Guide to London's Notting Hill
Anyone who fell in love with Hugh Grant and his unflappable style in the 1999 movie will instantly recognise the London neighbourhood of the same name. Notting Hill made its mark on moviegoers all over the world and continues to attract day-trippers and dreamers more than 10 years on.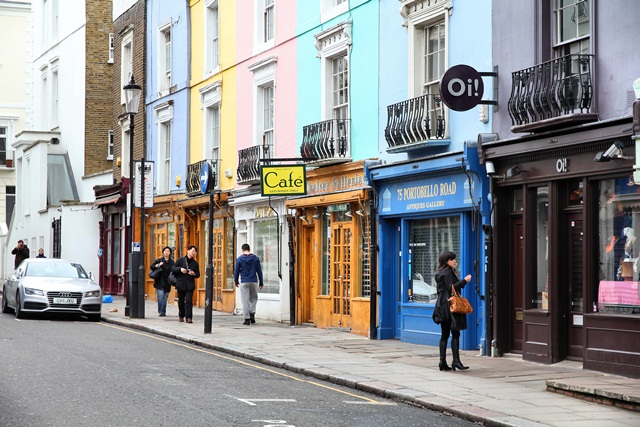 With colourful architecture reminiscent of Cape Town's Bo Kaap inner city enclave, Notting Hill is an artsy community West of London. Aside from being the focus of a classic chick flick, this area offers plenty more too – a famous quirky market, a rip-roaring street carnival, loads of bars, restaurants, traditional pubs and even a notorious club are just some highlights that lie in store for visitors.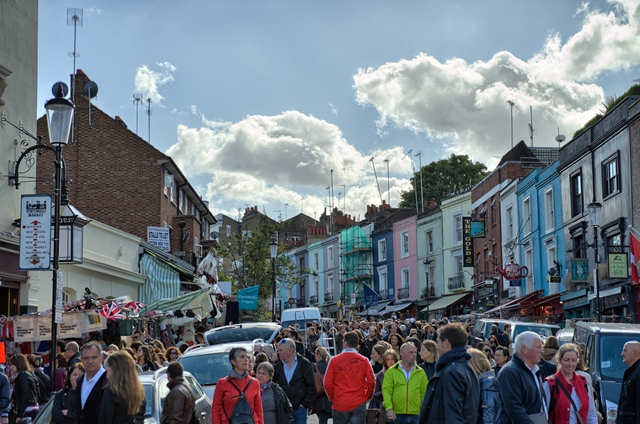 Top Things to Do in Notting Hill
Go for the day or stick around for a while – however long you spend in this corner of London, you are sure to love every second. Here are some of the most noteworthy things to see and do in Notting Hill…
Portobello Road Market – This is where you will find everything from antiques to vintage; retro to bohemian… and just about everything else in between. Running along Portobello Road, the market is somewhat cramped – especially when it gets busier from lunchtime onwards. Go at about 10h00 to beat the crowds, and be sure to continue all the way up to Golborne Road to find the biggest range of bargains. The market runs until 17h00 and there are plenty of food stalls and cafes along the way when you want to take a break.
Museum of Brands Packaging & Advertising – This museum takes you through 120 years of consumerism, with a tunnel of multi-media displays ranging across design, culture, domestic life, fashion and everything else relating to brands past and present. The museum is on Lonsdale Road, and is open from 10h00 to 18h00 Tuesday to Saturday, and 11h00 to 17h00 on Sundays.
Gate Theatre – Jude Law and Rachel Weisz both cut their teeth at this theatre, which is best known for its foreign drama, and in more recent years, dance theatre. Needless to say, you will definitely want to catch a show one evening to see what the fuss is all about. The theatre is on Pembridge Road, but you will need to keep a lookout for the doorway that is hidden between the Prince Albert pub and WH Smith.
Wining and Dining – After a busy day, and before you head out for the night, lining your stomach is a must. Restaurants to try include The Ledbury, Geales, Notting Hill Brasserie and Seventeen. If it's a cool bar you're after, check out Portobello Star, Trailer Happiness, First Floor or Ruby & Sequoia to see what the vibe is like. Or, stop past the more traditional pubs of Hillgate, Ladbroke Arms, Castle or Prince Albert.
Notting Hill Arts Club – To wind off the evening, you will more than likely want to finish off at the hottest club around. Situated at 21 Notting Hill Gate, this venue offers a mixture of theatre, pop, rock, world music, House, techno and electro, disco, Drum 'n Bass and dubstep. More laid-back events meanwhile range from art to book readings, poetry and other themed evenings. The basement club vibe makes for a great night out, whatever you're in the mood for music and entertainment-wise. Open Monday to Wednesday nights from 18h00 to 01h00, Fridays from 18h00 to 02h00, Saturdays from 16h00 to 02h00 and even on Sundays from 16h00 to 23h00.
Getting there
Getting in via Tube can be easily done from the Notting Hill Gate station, and it is easy enough to walk around to get where you want to go or just take a meander in the day. In most cases, things only begin at 10h00 or so, but you can expect the atmosphere to run through right until the early hours. Weekends are particularly good – Notting Hill on a Saturday is best of all!
Last but not least, no guide to Notting Hill would be the same without mention of the famous Notting Hill Carnival that takes place every year around late August. This street carnival brings the entire city to life with live music, food, culture and diversity – crazy good fun all round.
Whether you visit for the carnival or you take advantage of the vintage market bargains, there are few places more interesting than Notting Hill in London.
---
Share the news