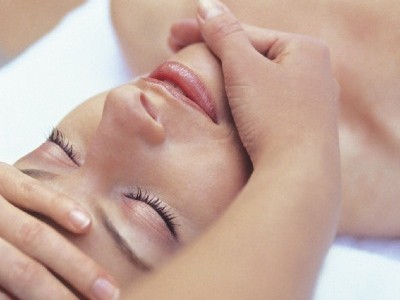 If I had to choose one place I was sure I knew inside out in the city of Cape Town, I would choose Gardens Centre. I've lived within walking centre of Gardens for the last couple of years, and have done my grocery shopping there for years. But somehow I missed a hidden beauty salon that was right there all along: Sorbet. There's a Sorbet Nail Bar upstairs and a Sorbet salon downstairs, and I just never noticed it.
Now, before you think there's something wrong with my eyes, allow me to explain. I knew there was a shop called Sorbet, that sold beauty products, I just never knew it was a beauty salon as well. What it is, actually, is a Mary Poppins bag of a salon – it looks small from the outside, but is wonderfully spacious and serene on the inside.
I was lucky enough to have a Classic Facial with Dermalogica products, and let me tell you, I came out of there feeling like I'd been given a whole new face. So it's magical in more ways than one! What I love about this new discovery of mine (and why I wanted to share it) is that so often I think we don't treat ourselves because it feels like we have to make a special trip or block out a large chunk of time in order to do so. Not so with Sorbet – you can pop into Gardens Centre to run boring errands, and then just slip in a facial while you're at it. Here's a secret tip – if you go at 5pm, after work, not only is it not busy, but you'll be able to float home after your treatment (which is absolutely what you will feel like doing!)
The facial itself was fantastic. Definitely one of the most knowledgeable therapists I've had in a while – did you know that your right ear is likely to get sunburnt because that's your driving side? No, of course you didn't! Nor did I! – and with a nice balance of pleasure to necessary pain (extractions. Enough said).
All in all, I am absolutely delighted to have discovered this hidden beauty salon, and can't wait to see what other secrets Gardens has in store for me!