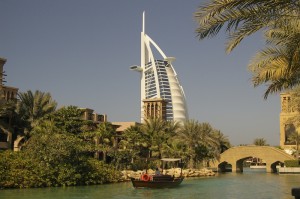 With 5 daily direct flights to Dubai from South Africa, its still an exceptionally popular destination for us to travel to, but what has always been an issue is how to apply for the Dubai visa as a South African. You will need a sponsor to apply which can be an airline, hotel, tour operator or friend/family member. Lets make this simple with these tips to making your application easier:
Do the visa via Emirates and make your application easier
If you can resist the urge to buy the cheaper ticket – via another country or airline – buy the Emirates ticket on the direct flight, applying for the Dubai visa is much simpler that way. Emirates is the only airline which can sponsor a Dubai visa application. Once your flight is booked, ask your travel agent for the Emirates reference (vendor locator) and proceed to the Emirates visa application site to complete the process. Cost for South African application: 96hour visa: R560; 30 day R705. You will still need to show official confirmation of accommodation for the duration of your stay upon entering Dubai.
Alternatively, good old VFS (Visa Forwarding Service) do the visa application manually. The price will be the same as through the Emirates site, but you'll apply through the South African offices.
Not flying with Emirates? Still need a Dubai visa?
Not all hope is lost, do the visa through your accommodation organiser. Use a reputable hotel and email them first to ensure they act as a sponsor when applying for the visa before you book and pay – they may ask an extra security deposit. Better yet, book with a reputable travel agent who uses major tour operators who can book you the correct hotels or packages which will include visas, making it much more hassle free.
You can also apply for the visa using a friend of family member as a sponsor. They will need to contact +971 4 398 0000 in Dubai or visit the DNRD's government site for info on how to organise this. They are limited to a number of sponsorships they can take on per year and there is a minimum salary requirement. Officially only United Arab Emirates citizens can sponsor visas for friends, however if  the sponsor is a permanent resident, the DNRD will consider visa applications matching these requirements.