Air France has joined forces with KLM to create one of the largest airline groups in Europe under Air France KLM. You can book Air France flights in South Africa with Travelstart. Simply enter your desired itinerary into the flight booking engine above and wait for Travelstart to show you the results. If you're looking for cheap flights then be sure to compare Air France ticket prices against other airlines flying to your destination. Travelstart always displays the cheapest flights first whether these are from Air France, KLM or any other international airline flying to your destination.
Note: The flight booking engine is set for flights from Cape Town to Paris. You can easily change this by editing the From/To search parameters yourself.

Air France (code AF) is the national airline of France operating an extensive worldwide network from their hub at Paris' Charles De Gaulle International Airport (CDG). Currently offering flights to more than 260 destinations in 106 countries throughout the world, Air France reportedly carried nearly 60 000 000 passengers in 2011!
Did you know? Air France & British Airways were the only airlines operating schedule services on Concorde until its retirement in 2003.
SkyTeam Alliance
Air France and KLM are members of the SkyTeam global airline alliance - the second largest airline alliance in terms of passengers (Star Alliance is the largest).
Air France is a founding member of the SkyTeam network. Designed to offer passengers more destinations and more connections from the best hubs in the world, the SkyTeam Alliance's 15 members has a global coverage of 4500 daily flights to over 900 destinations in 173 countries. The end result for you is more flexibility and more choices for flights to international destinations.
Baggage Allowance
For Air France flights from South Africa, baggage allowance is set by the airline as follows:
Economy Class (Voyageur) – 1 piece, 23kg
Business Class (Affaires) – 3 pieces, 23kg each
First Class (La Première) – 3 pieces, 23kg each
For hand luggage, Air France allows passengers to carry 12kg in Economy Class and 18kg in Business/First Class.
Check-In
Check in for Air France flights from South Africa opens 3 hours before departure. Remember to arrive early and have your passport, Travelstart e-ticket and Visa documents handy to check in.
For flights from Cape Town to Paris, check in is located in the international departures terminal (upper level) at Cape Town Airport. For flights from Johannesburg to Paris, check in counters are located in the international departures Terminal A (upper level) at Johannesburg International Airport.
Air France South Africa
Air France offer competitive fares from South Africa to Europe, North America and the Caribbean through the SkyTeam alliance.
You can book direct Air France flights from South Africa to Paris. Air France offers direct daily flights to Paris from Johannesburg on the A380, and from Cape Town on the smaller Boeing 777-200 aircraft.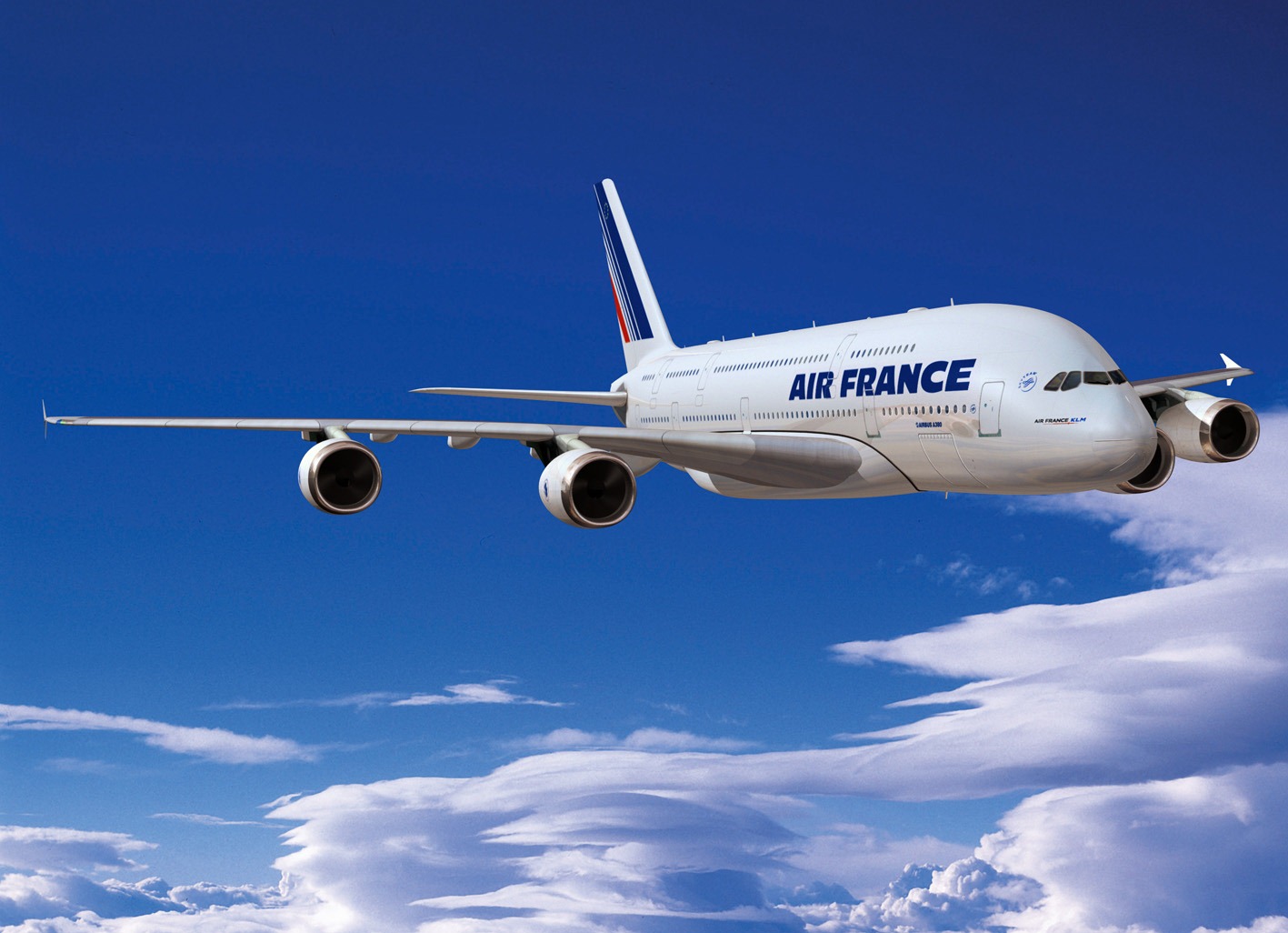 AF Flights from Cape Town
Air France operates direct flights between Paris and Cape Town in the South African summer months (October to March). Direct Cape Town-Paris flights depart 3 times weekly and flying time is approximately 14 hours.
Book Air France flights to Paris and beyond on Travelstart South Africa now.
The information on this page is correct as of September 2014. While every effort is made to keep information as fresh as possible, Travelstart.co.za takes no responsibility for any of the information being out of date or incorrectly noted.
---
Share the news