The Definitive Airport Check-in Guide
Are you a first-time traveller? Does the sense of "authority" at the airport stress you out? Sure, travelling by plane may not be your cup of tea; and the thought of missing your flight or not having the right documentation may very well be cause for concern, but after getting through it the first time you may find that you become more familiar with the process. If it still causes you some unwanted grief – not to worry. We have the definitive airport check-in guide right here for you!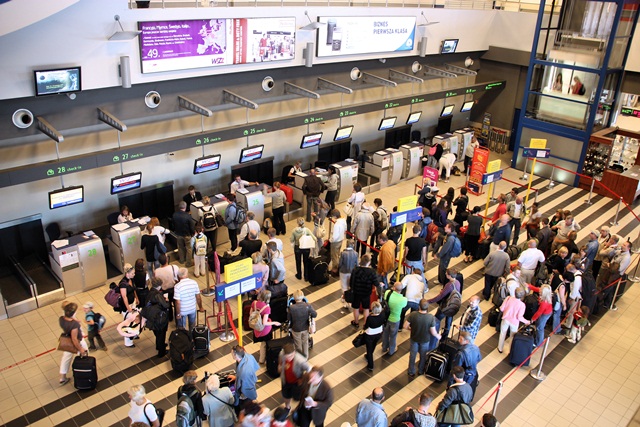 Domestic Flights Check In
Domestic flights certainly are much easier to check-in to since less documentation is required. Although your exact window period may vary slightly depending on the airline, it is a general rule of thumb that for you should be at the airport between one and one and a half hours before your plane departs. Less than one hour will really be cutting it fine; check-ins for yourself and your baggage will be closed 40 minutes before the plane is set to leave.
Upon arrival you should immediately find the check-in counter of your airline and get in the queue. You will need to have your passport, driver's license or green ID book. Do take note that Mango Airlines require that you check-in with the credit card that was used to make the booking. You will then be given your boarding pass and can proceed to the security checkpoint.
International Flights Check In
Again, this will depend on the airline, but for international flights you should be at the airport between two and two and a half hours before departure. For flights to the USA, it is required that you be there three hours before.
Since you are travelling internationally, there are a few more hurdles to get over, but as long as you are prepared it should all be smooth sailing.
Firstly and most importantly, you must bring your passport. As with the domestic flights, you will need to find the appropriate check-in kiosk and proceed with the course of action of getting your boarding pass and checking in your luggage.
It is important to note that for safety reasons it may be required that you have certain documentation on your person at the airport; this should be made clear when applying for your visa. For example, you may be required to prove that you are not planning on immigrating illegally by showing evidence of a valid return ticket, enough funds to sustain yourself during your visit (i.e. a bank statement showing your balance), or evidence of confirmed accommodation. If you are doing everything above-board then it should be very easy for you to simply print these things out to take with you.
Online Check-in
You can make this entire process a lot easier on yourself by choosing to check-in online as opposed to at the airport. Online check-ins open 24 hours before your departure and will remain open up to one and a half hours before your domestic departure, or two hours before your international departure. When online you will then be able to verify your flight details, and choose your seat and meal (where applicable). You just need to make sure that you either print out your boarding pass yourself, or you can get it from a self-service kiosk at the airport; this will depend on the airline.
Who is not Eligible for Online Check-ins?
People in larger groups travelling together (usually groups of nine or more)
Unaccompanied children or travellers who have requested medical assistance
Passengers on standby or with unconfirmed tickets
Passengers who do not have e-tickets (you can request this from your agent if you have gone through that avenue)
Advantages
This is much quicker and will allow you to skip the long the queues.
If there is a specific bag drop-off point, you get to skip yet another queue. Even if there is a queue, it will most likely be shorter than that of the traditional check-in kiosks. (The drop-off will close 30 minutes before departure.)
Your seat will be guaranteed in the unfortunate event of an over-booked flight.
You are less likely to miss your flight if you get caught in traffic since there are fewer procedures for you to go through.
You can choose your own seat, so if you want a window seat this is your chance! Just make sure to get it done as early as possible so that you are ahead of the other passengers.
Disadvantages
If your travel class is over-booked you will miss the chance of a lucky upgrade.
You may be charged extra for this service depending on the airline.
If there is no baggage drop specifically for online check-ins then you may still have to queue.
You will need access to a printer if there is no self-service kiosk from which to print it at the airport.
Not all airlines allow this for international flights.
Hopefully we have been able to put your mind at ease and offer you some helpful tips and guidelines. Remember, travelling to a new place should always be an exciting experience, so make sure that you start it off on the right foot by being fully prepared for your check-in.
---
Share the news